404 is a software boutique based in Buenos Aires with 7 years of experience. We are a solid small team composed by 11 experienced professionals on web & mobile development, UX / UI design, and product discovery / definition.
We are obsessed with product internal and external quality, from simple and elegant code, to flows and user interfaces.
Argentina
Campos Salles 1966 2 floor
,
Buenos Aires
,
Buenos Aires
1430
+54911-5050-5627
Focus Areas
Service Focus
Mobile App Development
Software Development
Web Designing (UI/UX)
IoT Development
404 // Mobile & web apps Clients & Portfolios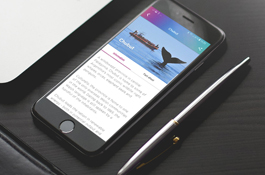 404 // Mobile & web apps Reviews
All Services
Mobile App Development
Relevance
Most Recent
Rating: high to low
Rating: low to high
Write a Review
Juan Cruz Camean Ariza
, Vicepresidente at SAN UP
Posted on Aug 14, 2018
Proyect APP Business AgroTech
Review Summary
Excellent experience working with the company "404".
They are very professional. They collaborate a lot with the project.
I recommend them.
What is it about the company that you appreciate the most?
customer service

Geraldine Garcia
, Advisor at the International Communications Office at Presidencia Argentina
Posted on Aug 14, 2018
Helped us push the project forward even when dealing with tight deadlines
Review Summary
Great partner to develop the app. We had to deal with really tight deadlines and they were really professional and committed. Provided great support to solve different challenges we had throughout the project. Also, based on our brand guidelines they came up with innovative design ideas.
What is it about the company that you appreciate the most?
Adaptability.
Ingo Boltz
, Campaigner Climate and Energy at Greenpeace
Posted on Aug 14, 2018
Reliable and competent with great people
Review Summary
I hired 404 at Greenpeace Argentina to build our Apptivista app, after having to switch providers because of bad service. 404 was a pleasure to work with, super creative, attention to detail, and very competent technically. I have been recommending these guys to anybody who would listen, so if you consider hiring them, go ahead you won't be disappointed.
What is it about the company that you appreciate the most?
Great coders, creative, attention to detail, great relationship
What was it about the company that you didn't like which they should do better?
Can't think of anything
Federico Obrutsky
, Gerente de Producto at VeriTran
Posted on Aug 08, 2018
Overall great development experience over years
Review Summary
We have trusted 404 for years and even personally shared experiences with his team of professionals in previous jobs. It is important to highlight its great technical capacity, responsibility, compliance with the technical/ commercial agreements, professional ethics and quality of deliverables, in many areas of software development such as mobile applications, Smartwatches and the web.