App Knit is a top Mobile App Development Services Firm with key focus on User Experience to enable better User Engagement. Visit us today at https://app-knit.com.
We strive to make great mobile experiences, Apps that people can use in any part of the globe. Our team is made up of geeks who are passionate to deliver the best result every time.
We pioneer in MVP strategy. Over the last 3 years we have helped more than 20 start up founders to realise their vision to set up their venture. We help people to build their ideas from scratch and make the world a better place.
India
Sector 37C
,
Chandigarh
,
Chandigarh
160036
8131994834
Focus Areas
Service Focus
Mobile App Development
App Designing (UI/UX)
Testing Services
App Knit Executive Interview
Visit Profile
Please introduce your company and give a brief about your role within the company?
App Knit is a full service, design, and development company offering end to end technology solutions for mobile and web platforms. We specialize in providing technical and UI/UX consultancy, including prototyping, product development, QA, launch, and maintenance of the apps.

I am the Founder and CEO of the company, and I try and manage all the aspects of the business.
What was the idea behind starting this organisation?
Warren Buffet was once asked in an interview, " What qualities do you look for in people when you hire them?"
He said, " I look for integrity, intelligence, and energy. If a person does not have integrity, you don't want them to be intelligent and energetic as they will cheat you."

That quote has always inspired me, and my simple idea was to create a responsible and trustworthy company that clients are glad to work with. In my college days, I wanted to build an app like Uber in North East India. So, I was looking for an app development company for my app. I researched for six months, but I could not find a single company whose employees could walk their talk. Hence, I decided to start one that gives quality solutions on which clients who have no technical background can trust.
What are your company's business model–in house team or third party vendors/ outsourcing?
I believe company culture plays a vital role in the development of the app. I consider an app to be a living, breathing thing which will keep evolving in the next 10 to 15 years. Now, an entire app system is always more significant than the sum of its parts. Hence, synergy and teamwork are crucial to building a scalable system. So, that is why we develop all parts of the app in house, where we have real control over the culture and energy of the team, which helps in developing the app.
How is your business model beneficial from a value addition perspective to the clients compared to other companies' models?
Business Models of IT Consulting and services industry can be easily compared to the dating industry. You can either have a string of one night stands, or you can have a stable long lasting relationship. We definitely believe in cementing our relationships with clients. We act as an end to end strategic Outsourcing Partner for all our clients. We not only help our clients build mobiles apps, but we help them with their business strategy as well.

Now, I will give you a small example of our value add to a client's strategy. One of our clients wanted to build a peer to peer marketplace for courier delivery. He wanted to make apps on both Android and iOS platforms for the Indian market. I told him that it is a waste of resources to develop a Truck app for iOS in India because 90% of the truck operators in India will have Android device only. Very few people in India can afford a $500+ iPhone.

Now, if you think about it, it was a revenue loss for us. I almost lost 35% of the total TCV by reducing our work. But I still did it, and I will gladly do it again because that is right for the client. The client was able to save the upfront cost on development and was able to invest the money in marketing to grow the business. So, we do things which we believe are right for the client's product strategy.
What industries do you generally cater to? Are your customers repetitive? If yes, what ratio of clients has been repetitive to you?
We have done extensive work across multiple industry verticals. Be it transportation, health care, education, social media, or productivity, you name it, and we have worked with that industry.

Also, our clients are highly repetitive. Till the time clients have new ideas to execute, they keep working with us. To give you specific numbers, 35% of our business last quarter was repeat business. And my goal is to take that number north to 80% a quarter by 2020.
Mention the objectives or the parameters critical in determining the time frame of developing a mobile app.
Now, the timeline of development is very subjective and is based on the Scope of Work. Simple features can be rolled out in less than a week, but building up app from scratch and loading it up with a lot of functions can take a few months as well. It all depends on what is the feature set that needs to be built in the app.
How much effort in terms of time goes into developing the front end and back end of a mobile app?
There are 5 components of an app and not just two. First is the design, second is front end, third is backend, fourth is the integration of backend and frontend, and the last one is QA or testing. All these components are very crucial to build a successful mobile app. Now, design takes up roughly 20%, Front end and backend combined will take 30%, integration of the front end and backend will be another 30%, and 20% would be testing.
What are the key parameters to be considered before selecting the right platform for a mobile application?
There is only one parameter that you need to consider while selecting the platform, and that is "which device does your user have?" If the majority of your users are on iOS platform, you should build an iOS app, and if the majority of your users are on Android platform, then you should build Android apps. It's that simple!
Which platform do you suggest your clients to begin with when they approach you with an idea (Android or iOS) and why?
I think both Android and iOS platforms are evolved and mature. Some people might say that Android OS hardware is a little more fragmented, and you need to take care of battery issues and things like that, but all these are manageable.

The only thing that clients should consider while choosing between platforms is the target market audience and what is the platform that they are using. For example, if a client wants to launch the app in North America, and they have a limited budget, it makes perfect sense for them to choose the iOS platform first. However, if they want to target India, then it makes more sense to go with Android first.
Android or iOS, Native or Hybrid — which platform is best to use to build your app? What are your recommendations?
I tell this to all the clients that we engage with "If you want to bet your life on this app and try to make it a billion $ business tomorrow, go with native." Native platforms are really evolved and have the full support of Google and Apple. This gives developers complete access to the right tools that are needed to build a system and also connects them to a vibrant community that will help them out if they run into trouble tomorrow. Also, over the last ten years, we have seen many successful native apps, so we know for sure that native technology scales well.

Also, in my experience, typically clients want to choose hybrid apps because it is presumed that the cost of development of hybrid is lower than that of native apps. However, probably for an MVP, the price of a Hybrid app may be more economical, but in the long run, the Hybrid app will always be more expensive than native apps. Hence, it is advisable not to be penny wise and pound foolish and make native apps.
What are the key factors that you consider before deciding the cost of a mobile application?
We are in the simple business of services. The cost of an app will be proportional to the human effort that it will take to build an app. If it takes a month to build an app, we will bill you for a month of effort; if it takes six months, then we will give you a 5% volume discount and charge you for six months worth of effort.
What kind of payment structure do you follow to bill your clients? Is it Pay per Feature, Fixed Cost, Pay per Milestone (could be in phases, months, versions etc.)
So, we work on two models for clients. One is a retainer model, where clients pay us a monthly retainer and any work that is done on the project is billed at a fixed cost per hour. The second model is a fixed price model, where we work on the milestone structure. We complete a phase of development, and 20% to 30% of the payment is released.
Do you take in projects which meet your basic budget requirement? If yes, what is the minimum requirement? If no, on what minimum budget you have worked for?
It all depends on projects. Now, there might be projects that would not pay a large sum today, but are very strategic for the organization, projects that add to our portfolio, projects that help us build long term relations with amazing clients. We take on such projects having a long term view of the business.
What is the price range (min and max) of the projects that you catered to in 2018?
In 2018 specifically, we had worked on projects in the range of USD 2000 to USD 40,000.
Which business model do you suggest to your clients enabling them to generate revenue from mobile applications? Why?
Again, this is very subjective to the app that the clients are making. In our industry, not one size fits all. I will always suggest to clients to have a hypothesis and then test it in the market using the A/B testing. If that works, great, if some other approach generates more revenue, then we should do that. In apps, we can test out various models fairly quickly, and hence, we should start with an assumption and try out multiple things.
App Knit Clients & Portfolios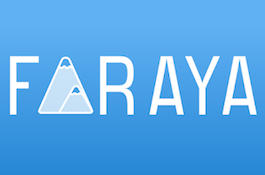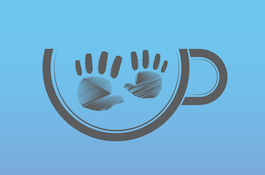 App Knit Reviews
All Services
Mobile App Development
App Designing (UI/UX)
Relevance
Most Recent
Rating: high to low
Rating: low to high
Write a Review
Santi Gomez
, Founder at Forthgreen
Posted on Aug 06, 2020
Our vision is to make a vegan marketplace where brands can create their profile and add their best products on the web, and shoppers can discover them and follow the brands from the apps.
Review Summary
I have just finished my project with App-Knit and the experience working with them has been fabulous. I had a complex project in IOS, Android and Webapp and they have delivered it as I wanted thanks for Sumit, Sanchi, and all the team in App-Knit. We didn't have delays and the most important, everything works perfectly.

Tony Higo
, Chief Instructor at AEGIS Martial Arts
Posted on Dec 27, 2019
BEATBoXX App
Review Summary
Great experience. Every thing went as hoped. Well done team
Hussain Rashid
, Manager, Data Governance at Comcast
Posted on Aug 20, 2019
The cost negotiations were professionally done and was reasonable
Review Summary
My experience of developing an iOS mobile app through App Knit was one of complete satisfaction. Right from the beginning of the project, Sumit showed sound technical knowledge, alignment with project vision and offered invaluable advice to realize it. The cost negotiations were professionally done and was reasonable — App Knit is excellent value for money! The project roadmap was laid out in detail at the beginning and throughout the project Sumit and the App Knit team were communicative and informed of what was coming up. The designs of the app were a highlight of the project as well as the flow and backend work. I experienced some delays in completion of the project. However, I knew exactly why there was a delay and App Knit team kept me in the loop at all times. In the end, what mattered most to me was a good product that worked as I wanted, and looked and felt good to users and I think that App Knit team delivered on that. In my experience, successfully developing a product is as much the responsibility of the developing team as it is the responsibility of the client. If the client isn't engaged and communicative, clear in his/her instructions, involved in each step along the way and able to sell his/her vision, s/he has him/herself to blame if the product doesn't turn out as expected. To App Knit team I would say thank you for great product and wish them continued success! I have some more personal projects in the works and I have no hesitation in rehiring App Knit for them.
What was the project name that you have worked with App Knit?
iOS mobile development by App Knit
What is it about the company that you appreciate the most?
Ability, communication, design, affordability.
What was it about the company that you didn't like which they should do better?
Project planning and timeline.
APP Knit team
Review Summary
Very professional and knowledgeable team! Whenever I needed support or had ideas around our visions, their team was helpful and always available! We started this process extremely "green" in the app space, and App Knit team has helped us to truly understand scale, user experience, and how to truly get people to our platform!

I would truly recommend this team...not only for how well their work is, but also because they truly care about the success of their clients!
⭐ Julie Holmes ⭐
, INNOVATION KEYNOTE SPEAKER • INNOVATION FACILITATOR at Innovation for the Rest of Us (julieholmes.com)
Posted on Jul 22, 2019
Excellent experience, great quality & a brilliant team!
Review Summary
We recently selected App Knit to help us build a brand new mobile game app for iOS. The experience with them was exceptional from start to finish! Their expertise and service throughout were top-notch.
What is it about the company that you appreciate the most?
I really appreciated their commitment to the project - we never once felt "forgotten" or that our project wasn't important. I also admired that they honored their original quote even though I am fairly certain that some aspects of the project took longer due to adjustments and changes.
What was it about the company that you didn't like which they should do better?
Nothing significant comes to mind. It was a great experience.
Danielle Eriksson
, Founder at LNDN Mums, Ltd
Posted on Feb 07, 2019
The App Knit team is an excellent source for any App Development needs
Review Summary
App Knit handled my app development project to create an app that connects parents in the local neighborhood, moms dad and expecting new parents. The app is global and has the ability to share resources worldwide and city-wide but the focal will be connecting moms and dads in their local 'hood. App Knit did a great job working through each stage of development with me and as this is my first app project, I really needed and appreciated their quality level of communication and attention to detail in keeping note of everything I said and wanted incorporated into the app and following through. I will definitely use App Knit again and would recommend them to anyone who needs the technical services they provide!
What is it about the company that you appreciate the most?
I like the professionalism of the CEO and Founder during the entire process, from the contract signed in the beginning where he laid out all of the steps and progress we would make along the way before the final product would be finished, to the way that he seemed personally invested in making my product the best possible App that they could design within our parameters at the end.
What was it about the company that you didn't like which they should do better?
The company should list out pricing options for App Development as well as monthly maintenance package options for future clients. This was well communicated to me but perhaps some people would like to see a chart or be able to review these options in private and then come to the team with an option selected.
Tiana Eliseeva
, Co-Founder at Tutable
Posted on Dec 02, 2018
iOS App Development
Review Summary
This was a huge and time-consuming project. Sumit and his team were very passionate and great to work with. He made sure he was always available for any discussion required by the project. He is easy to communicate with and extremely fluent in English. The team also made sure they fixed up any existing bugs even after the project was finished and did so in an efficient manner. We are satisfied with the final product and an overall performance by App Knit.
Jaime Hu
, Founder at LIT NITE
Posted on Nov 28, 2018
Quality and efficient, worth every cent
Review Summary
I hired App knit through a freelancer's portal to work on a project I wanted to pursue, they took my imagination and description of the idea and turned it into a reality, today my business is fully functional and running perfectly thanks to them.
What is it about the company that you appreciate the most?
Efficient, quality projects, great team, great communication skills and extremely friendly and kind.
Company Response
App Knit
Thank you very much for the project Jaime! It was a pleasure to work with you. Looking forward to build the next phase of the App with you.
Posted on Nov 28, 2018
Srinivasa Rao Davuluri
, Assistant Vice President Business Development at Satyam Venture
Posted on Nov 24, 2018
APP Development
Review Summary
I have been working with APP Kinit last two years on APP Development. The team is done an excellent job. Though the company is a startup and it was great pleasure working with team. The team has great ability to deliver quality of the product. It lacks the system and process in place as we can expect for any startup company.
Company Response
App Knit
Thank you Srinivas for the continued Support! When we started working on your project 2 years back, we had a team of only 2 people in the company. Optimising the scarce resources that we had we delivered Ravaanaa App which is much more complicated than Uber as it is a 3D platform in 1/3rd of the market price. Also, along that journey in the last 2 years we have been able to build systems and processes in our company that ensures quality and scalability of all projects that we develop.
Posted on Nov 24, 2018
Avi Hire a Buddy
, CEO at Hire a Buddy
Posted on Nov 24, 2018
Excellent Partners
Review Summary
We engaged App Knit to develop our application for my startup Hire a Buddy. The expereince have been very pleasant. We are very happy with their response rate and quality of the code. They work like a partner in the project and make sure that we succeed together.
What is it about the company that you appreciate the most?
Personal Approach and Understanding of the Project.
What was it about the company that you didn't like which they should do better?
Work as per our time zone.
Company Response
App Knit
Thank you very much for the project and such kind words! Looking forward to make the next update in the app.
Posted on Nov 24, 2018