AppZoro Technologies Inc.
Android & iOS Apps Development Company
Visit website
AppZoro Technologies Inc. is an Atlanta-based company with a focus on Mobile App Development and Web Solutions. We have consistently delivered quality services at affordable costs to our clients. With effective practices and a talented team, we offer a range of expertise in the field of Technology and the Internet of Things (IoT) to help our customers innovate and launch their businesses.
AppZoro Technologies Inc. is a mobile app development company located in Atlanta, GA. We develop mobile apps like android apps, iOS apps, custom software, or websites. If you have any ideas for innovative applications for your mobile devices, please share them with us. We will convert your ideas into applications. More than web and app developers in Atlanta we provide UI/UX services, startup consultant services, hybrid application development services, game development services, IoT Services, and many more.
Certifications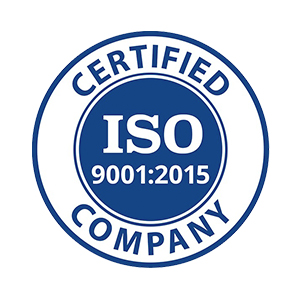 United States
3423 Piedmont Rd NE
,
Atlanta
,
Georgia
30305
(678) 462-4034
Focus Areas
Service Focus
Mobile App Development
Web Development
Software Development
Web Designing (UI/UX)
E-commerce Development
Client Focus
Small Business
Medium Business
AppZoro Technologies Inc. Executive Interview
Sam Agarwal
Founder & CEO
Visit Profile
Kindly share your feedback on how GoodFirms has been doing so far in increasing your visibility among potential clients.
My business is getting a good amount of visibility between potential clients through GoodFirms. I would like to suggest every tech company's owners should list their business on GoodFirms to get potential clients for your business.
Please introduce your company and give a brief about your role within the organization.
AppZoro Technologies is an Atlanta-based IT company. We provide app development, web development services & IT consulting services for start-ups & businesses. From concept to a market-ready digital product, AppZoro is your single source for everything from complex programming and database development to payment integrations and front-end design. With AppZoro's in-house team of Agile Coders and Inventive Designers, you'll get consistent high-quality work at a start-up-friendly price.

As a CEO of the company, I have to manage all the ongoing internal & external processes of the company like projects updates, marketing activities, clients meetings, internal team meetings, fundraising, etc. Most of my time spends with the project development managers like the designer team, testing team & clients meetings. I have to ensure every project we are delivering to the clients, should be perfect on the basis of certain quality parameters.
What is the story behind starting this company?
I was from a business background and had a good experience in the import-export family business of hospitality furniture (Sara Hospitality) across the US. So, I started AppZoro Technologies Inc. in 2016 around 6 years ago while completing my Bachelor's in Computer Science.

I was closely associated with Atlanta's Tech industry to create a good network and start my career as a developer.
What are your company's business model–in house team or third party vendors/ outsourcing?
At AppZoro, we have our own in-house dedicated team of developers, designers & technology experts. Currently, we are providing our services within the USA only.
How does your company differentiate itself from the competition?
AppZoro focuses on two main problems of the startup industry. One is designing and creating proprietary software/mobile applications for start-ups and enterprises.

We take this idea from the infancy stages and build a plan for development with research data from the market and target user base. This is what differentiates AppZoro Technologies from its competitors. The extra efforts we put into R&D prior to writing a single line of code help give us an advantage over our clients' competitors.
What industries do you generally cater to? Are your customers repetitive? If yes, what ratio of clients has been repetitive to you?
No matter what a client's industry is, At AppZoro, we cater to all types of web, mobile app development, designing requirements for businesses. In our six years journey, we have worked successfully with the Construction industry, IT & Technology industry, Fashion industry, Education industry, Textile industry, Sports industry, Health Industry, Food industry & many more.

Of course, some of our customers are repetitive based on their business needs in future. We also provide maintenance services to our clients after project delivery.
Please share some of the services that you offer for which clients approach you the most for?
Mobile app development services (Android & iOS).
Web development services.
Start-up Consultation.
Database Creation and Management.
Technology Strategy for Businesses.
Programming, Coding & Software Development.
IoT App Development.
IT Consulting Services.
Web and Interface Design.
Enterprise solutions.
What is your customer satisfaction rate according to you? What steps do you take to cater to your customer's needs and requirements?
Currently, it is about 89% – 92%. We always try to maintain a 100% customer satisfaction rate. I utilize a systematic, disciplined, quantifiable approach to fulfill my clients' requirements, which allows me to maintain a high level of quality and productivity while tackling complex business problems.
What kind of support system do you offer to your clients for catering to their queries and issues?
Our work principle is "Customer First." As an IT company, we provide multiple channels of communication so our clients can easily contact the concerning department to raise their queries & issues. I personally monitor every small detail.
What kind of payment structure do you follow to bill your clients? Is it Pay per Feature, Fixed Cost, Pay per Milestone (could be in phases, months, versions etc.)
Basically, we charge according to services (Pay per Feature). Sometimes we also use a fixed cost model depending on the initial contract of service.
Do you take in projects which meet your basic budget requirement? If yes, what is the minimum requirement? If no, on what minimum budget you have worked for?
We take in projects which meet our basic budget requirement of $10,000. We also work on an hourly basis according to the project's requirements.
What is the price range (min and max) of the projects that you catered to in 2021?
Min and max price range in 2021 was around $30,000 - $ 80,000.
Where do you see your company in the next 10 years?
AppZoro Technologies Inc. Clients & Portfolios
Key Clients
Spa Space
Judicial Innovations
Dreambook
Guardian
FitnessBank
Turns Financing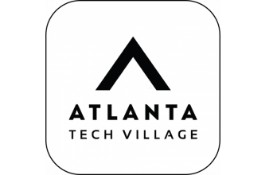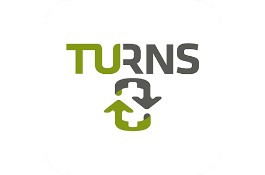 AppZoro Technologies Inc. Reviews
All Services
Mobile App Development
Relevance
Most Recent
Rating: high to low
Rating: low to high
Write a Review
Excellent
Review Summary
They have really great skills and much experts
Justin Hackney MBA
, CoFounder and CEO at Bobchats
Posted on Sep 28, 2018
Great development team
Review Summary
I had an idea that I brought to App Zorro and they brought it to life in a matter of a month. They don't miss deadlines and they are extremely friendly. I recommended them to anyone needing development work.
What is it about the company that you appreciate the most?
The team.
What was it about the company that you didn't like which they should do better?
Nothing I can think of at the moment.