Bianor
Custom Software Outsourcing Development Since 1998
Visit website
Bianor is an award-winning software outsourcing company with more than 20-year experience in developing custom high-tech solutions for leading companies in technology, media, telecommunications, and defense industry.
We are proficient in:
- IT business consultancy
- Software products concept proposition, implementation, quality assurance, placing in service, and support.
We possess considerable expertise in developing custom:
- Video/image processing solutions
- Video streaming and live broadcasting solutions
- Video-on-demand distribution solutions
- Video recognition, object tagging, and pattern analysis software.
In addition to the A-list civil sector customers, Bianor has a history of successful partnerships with leading Defense Industry contractors on various large-scale multinational projects for NATO and the EU. The company has a positive credit as a reliable IT vendor among world Defense Industry leaders like Northrop Grumman, Leonardo, and Rohde & Schwarz.
Certifications and Awards:
Bianor is NATO AQAP 2110 & 2210 and ISO 9001:2015 certified and has twice been awarded the Innovative Enterprise of the Year Award and the LISA Top Product Award, among other industry recognitions.
What We Value:
Our company culture. It stands for engagement, a deep professional level of understanding of our clients' goals, recommendations, and clear-cut action.
Our long-term clients. Our partnerships are built on proven principles and values such as transparency, work-ethic, trust, communication, and excellence.
Next Steps:
If you are interested to learn more about us, you are welcome to continue exploring our GoodFirms' profile and our website.
We would be delighted to discuss your projects and needs and happy to be among your shortlisted vendors.
Certifications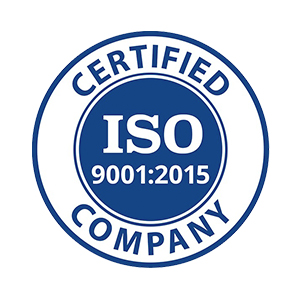 Bulgaria
51 Alexander Malinov blvd.
,
Sofia
,
Sofia
1712
+359-2-460-4200
United States
626 RXR Plaza, Suite 1793
,
NYC
,
New York
11556
(516) 833-3300
Focus Areas
Service Focus
Software Development
IT Services
Web Designing (UI/UX)
Testing Services
Bianor Executive Interview
Visit Profile
Kindly share your feedback on how GoodFirms has been doing so far in increasing your visibility among potential clients.
During the first months, GoodFirms, has been driving steady traffic to our website. Unfortunately, that is not the truth since the beginning of this year. We are looking forward to a more active partner in the future.
What was the idea behind starting this organization?
Bianor was established 22 years ago by two young software engineers, enthusiasts, and visionaries, whose aim was to create software solutions that bring real value to the users. Solutions that empower people around the globe to interact visually, engage, collaborate, and enjoy technologies tailored to their needs. Our main goal still is to create IT solutions that free people to access information, work efficiently, and flawlessly collaborate wherever they are, whenever they need to.
What is your company's business model–in house team or third party vendors/ outsourcing?
We have always been working in the sphere of software outsourcing. Either by running an in-house team or customer dedicated teams in the office or at their premises. Now, we believe that the most cost-efficient model is establishing dedicated teams. They could work in the office alone or along with our customers' engineering teams as an extension to the core of their product development team. What we always aim at, though, is establishing long-term partnerships, as they bring excellent know-how, trust, respect, and efficiency. The fact that we have over 10-year long relationships with some of our clients proves this is an effective model.
How is your business model beneficial from a value addition perspective to the clients compared to other companies' models?
Our model, with dedicated teams, especially when applied long-term, brings many benefits for the customers. As I already mentioned above, we consider it as the most cost-efficient. What it provides the customer is a better understanding of the overall task and the whole product idea. We get to understand the customers' needs in-depth, thus reaching a point where we can suggest meaningful ideas and enhancements of the products, and bring added value to the final result.
What industries do you generally cater to? Are your customers repetitive?
For over 20 years in the business, we have had customers coming from a great variety of industries. However, the largest number of clients are IT companies - software product developers, Telcos, and Digital Media. We have a unique niche specialization in the development of software solutions for the Defense Industry. In the last ten years, we have focused a lot on solutions for video streaming and live broadcasting, naturally attracting customers with such product requirements, regardless of the industry.
Mention the objectives or the parameters critical in determining the time frame of developing software.
It all comes to communication - proper, timely, and effective two-way communication with the customers. We work together to understand their goals and objectives. It is crucial to have a clear understanding of customers' priorities, time-to-market, and phases. Together we align their roadmap with the team on our end and identify the delivery schedule. This way, we can adapt based on market needs while remaining flexible. The dedicated team model allows the customer and us greater flexibility. We are free to change priorities without going through a tough change-request management process.
How much effort in terms of time goes into developing the front end and back end of software?
First and foremost, we work heavily on describing the requirements and the exact needs. Once we have all of them set, we jump into development. Depending on the project, we could dedicate more effort to the front-end or the back-end. Sometimes the back-end is much more complicated than the front-end, and we spend more time on it. But in other cases, we need very smooth usability and impeccable user experience, which turns the front-end into a priority focusing more efforts on it. After all, the front-end is what the end customers see, and it has to look nice. However, we want to make sure we have a stable back-end to ensure flawless operations.
What are the key parameters to be considered before selecting the right framework for developing software?
Choosing the right framework could be crucial for product success. This is why we have to consider several variables when selecting them. For example, we always have in mind the time-to-market, the budget as well as the current state of the product development.
Stability and reliability are other parameters that we have to consider, especially when dealing with critical software solutions related to the defense sector or live streaming to millions of people. In such cases, it is not a good idea to experiment with exotic frameworks and programming languages. With R&D projects, we can allow being more flexible and even exploring new platforms.
We always look forward and need to consider how the product will be supported, is there a community you can count on, etc. Of course, we always think of the customer's requirements, especially if they have a fixed tech stack. This is even more valid for the defense sector, where we can't afford much creativity, and everything follows strict standards. Another essential parameter we need to acknowledge is the know-how - knowledge, and understanding of the internal team vs. the customer's needs.
Which languages & frameworks do you prefer to use in development of software?
We believe that programming languages and frameworks are just the tools to get a job done. Of course, there is always this moment, in which the team is more productive with particular languages and frameworks. Depending on the needs and complexity of the solutions, we always adapt to reach optimum effectiveness. Our engineers feel comfortable with Java, C/C++, Python, ReactJS, Go, etc.
What are the key factors that you consider before deciding the cost of software?
We usually try to stay away from the fixed price model. However, when we need to estimate such cost, we take into account the following: statistical data gathered from similar projects, the team structure (seniority), duration of the project, the complexity of the solution, technologies used, security requirements, the scale of usage etc.
What kind of payment structure do you follow to bill your clients? Is it Pay per Feature, Fixed Cost, Pay per Milestone (could be in phases, months, versions etc.)
We prefer to use the T&M (times and material) approach where we bill the customer monthly for the services provided by a dedicated team. In case we are talking about fixed-price projects, we usually get an advanced payment to start the work and get the customers' commitment. The rest of the compensation we demand on delivery of the complete product. This approach works for small-scale projects.

For larger fixed-price projects, we split the payments into smaller transfers. We break the project into several phases, starting with a Business Analyses phase, where we estimate the first small stage. While working on the first stage, we get to know the system, and provide an estimate for the second phase, etc. The problem with this approach is that we cannot have a price estimate for the complete project. To mitigate this, we usually work for a while on detailed requirements gathering, specification so that we can create a more accurate cost estimate.
Do you take in projects which meet your basic budget requirement? If yes, what is the minimum requirement? If no, on what minimum budget you have worked for?
We have a threshold of at least $50K projects, and as I mentioned above, we do not seek a one-off project, rather long-term relationships.
What is the price range (min and max) of the projects that you catered to in 2019?
The projects we have worked on in 2019 varied from $70K to $1.5 million for one year.
Bianor Reviews
All Services
Software Development
Relevance
Most Recent
Rating: high to low
Rating: low to high
Write a Review
Integrated system for remote monitoring, management and maintenance of water supply networks
Review Summary
Hi, my name is Dragormir Boyadzhiev and I am CEO of Sentra OOD. We engaged Bianor as a software development partner to take part in the data analysis, architecture design and development of a comprehensive integrated service for monitoring, management, and maintenance of all subsystems of the water networks. It is a cloud-based SaaS system that provides predictive maintenance of the facilities based on prognostic diagnostics - statistical modeling, self-training, and improvement, risk assessment etc., that help during the decision making process for taking preventive and/or corrective actions and generating a schedule for implementing the respective duties/tasks.

Bianor's team performed in a highly professional manner, advised on aspects of their specific domain and know-how. The project was delivered on time and within budget with the expected high quality. I value their professional attitude and the open and clear communication on all levels.
Franco Barretti
, NATO Programmes Program Manager at Leonardo Company
Posted on Aug 01, 2019
Nato AGS – Alliance Ground Surveillance System
Review Summary
My name is Franco Barretti and I am NATO Programmes Program Manager at Leonardo Company. Bianor designed and delivered video streaming software. The project had to adhere to high mission-critical requirements for quality, speed, and reliability. Bianor proved as a trustworthy partner, which we recommend in other projects as well.

Bianor's team of developers and customer relations are great to work with, highly professional and diligent at their work.