Ekoios Technology
Software and Blockchain Development Company
Visit website
Ekoios Technology is the leading firm in software and blockchain development, founded in 2018. With offices in Vietnam and Japan, we have been providing innovative web/mobile apps and software to 120+ global startups and enterprises, at any speed, scale, and complexity they need.
Our core strengths lie in:
Technology expertise with 200+ successful projects spanning versatile industries and tech stacks.
Competency in full-cycle development: from strategy, and design, to production and continuous upgrades.
The agile approach allows us to cut development time and effort in half.
Commitment to excellent customer service with on-demand collaboration and communication methods.
_
Ekoios • Software & Blockchain Development Company
W: https://ekoios.com/ E: [email protected]
Certifications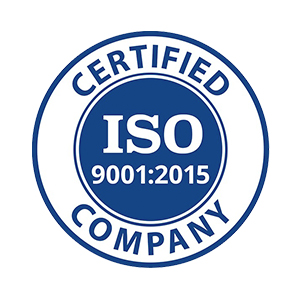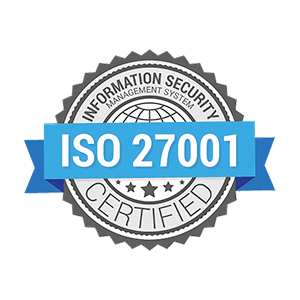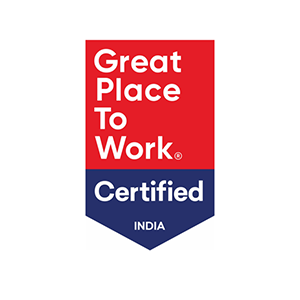 Vietnam
4F, CIC Tower, Lane 219 Trung Kinh Street, Yen Hoa, Cau Giay
,
Ha noi
,
Hanoi
10000
+84-24-6658-5248
Japan
Minato-ku Nishiazabu 1-15-16 4F
,
Tokyo
,
Tokyo
230-0062
08040872108
Focus Areas
Service Focus
Mobile App Development
Web Development
Software Development
Blockchain Technology
Web3
Client Focus
Medium Business
Small Business
Ekoios Technology Executive Interview
Visit Profile
Please introduce your company and give a brief about your role within the organization.
Ekoios Technology, established in 2015, specializes in Blockchain and AI solutions for SMEs and corporations. We focus on helping businesses harness the power of Blockchain and AI by universalizing high-tech products and bringing them into real business applications.

I am Dylan Dong Do, CEO of the company.
What is the story behind starting this company?
I and my co-founders - Nikita Ngan Nguyen and Tommy Le, we all saw the immense potential growth and demand for developing blockchain & AI solutions among clients globally. At that time, not that many IT companies in Vietnam focused on these two next-gen technologies so the three of us decided that we could start a company that spearheads Blockchain & AI solution development in Vietnam.

Thanks to our strong technical background and wide client network after more than 15 years working in the IT industry, we were able to quickly build the team and client base for Ekoios right from the beginning.
What is your company's business model–in-house team or third party vendors/ outsourcing?
We are an in-house company as from our experience, quality management and development process require reliability and close communication from an in-house team. Besides, we work with a few trusted partners who can be complementary to our services to strengthen our capabilities and be a one-stop-shop for our customers.
How does your company differentiate itself from the competition?
There are three main areas we differentiate ourselves from our competitors
Firstly, we're one of very few companies in the Asia Pacific that focus mainly on Blockchain & AI development services. Secondly, different from a typical outsourcing company, Ekoios provides services to clients from very high-level phases such as consulting, requirement consolidation, design to development, operation, and maintenance. In short, many customers come to us with an idea and leave happily with a ready-to-go-to-market product. At last, after delivering numerous successful projects for clients, we have managed to develop various white-label blockchain solutions that clients can quickly and easily adapt with a little adjustment, which ultimately helps them shorten the time to market their products/services.
What industries do you generally cater to? Are your customers repetitive? If yes, what ratio of clients has been repetitive to you?
Since we aim to be one of the best blockchain solution providers in the SEA region, the fintech industry and companies looking to integrate with this innovative technology are our primary focus. We deliver products catered to specific needs such as NFT marketplace, Staking, LaunchPad, Crypto Wallets, DEX, CEX, etc.

And since the blockchain industry is a fairly new industry for most people – and that our services meet our clients' expectations every time – our clients have been returning to us for multiple projects.
Please share some of the services that you offer for which clients approach you the most for?
Most of our clients approach Ekoios for blockchain white-label solutions including Crypto Exchange Platform, Crypto Wallet, NFT Marketplace, DeFi Staking Platform, Token Vesting Tool, NFT Minting Platform, and Launchpad Development, which saves them a lot of time and money for their projects. Besides, our clients also place high confidence in us for providing blockchain-related services such as Blockchain Consulting, dApp Development, Tokenization, Smart Contract development, etc. owing to the high quality and efficiency of our outcome.
What is your customer satisfaction rate according to you? What steps do you take to cater to your customer's needs and requirements?
The customer satisfaction rate is everything to us, which is why we take all the necessary steps to ensure that the end results always meet – or even exceed – our customers' expectations. As a client-first company, we put the needs & requirements of our clients at the heart of all our planning and execution, and we try to figure things out there.

And as a result, we managed to have a perfect 100% (five out of five) satisfaction rate on popular platform review websites such as GoodFirms.
What kind of support system do you offer to your clients for catering to their queries and issues?
Since we try to make it as easy and as fast as possible for our clients to have their issues resolved, our support system is catered to each individual client. Whenever there's any issue or queries from our clients, our Account Manager (AM) and Project Manager (PM) will take the necessary steps to communicate with and come up with a solution that's best for both our clients and our development team. And should there be issues /queries with too big of scope for our AM & PM, we will redirect the issues to our Head of Delivery or our CTO.

In this way, we can make sure that whenever there is an issue, we'll be able to come up with a solution for it within a working day.
What kind of payment structure do you follow to bill your clients? Is it Pay per Feature, Fixed Cost, Pay per Milestone (could be in phases, months, versions etc.)
We apply both Fixed cost and Time Material payment structures depending on the type of project and situation of our customer. For example, if our customer has a fixed budget and has clear expected deliverables, then Fixed Cost seems to be appropriate. But if they have a product that needs constant updates and changes of request, then a time material, where we assign a dedicated team to work as their in-house team sounds more suitable. We listen to our customers carefully and design the best payment structure and working method with them.
Do you take in projects which meet your basic budget requirement? If yes, what is the minimum requirement? If not, on what minimum budget you have worked for?
We try to be as flexible as we can when taking in new projects. But due to overhead costs, we typically try to take in projects that have a budget of $50,000 and above.
What is the price range (min and max) of the projects that you catered to in 2021?
In 2021, we took on projects that have no less than $50,000 in total development costs, and the most expensive project we've worked on in 2020 was around the range of $200,000.
Where do you see your company in the next 10 years?
Since the blockchain space is growing and changing so fast, I'd like to first focus on the 5-year goal. We can see ourselves becoming the top IT company providing blockchain development services in the SEA region. Within that time, we're aiming for that top 3 position which, considering that we're already the leading blockchain development company in Vietnam, sounds totally doable.
Ekoios Technology Clients & Portfolios
Key Clients
KEL
revenyou
AIT
Koindex
NFT Art&Assets
Age of Gods
Monsterra
Early works
Blockchain Japan Ltd
SpiderSilk
R-StartupStudio
SpiderSilk Capital
Nebula Ventures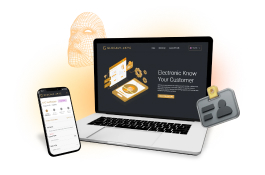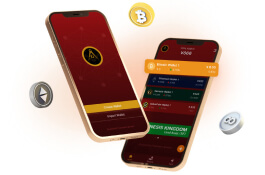 Ekoios Technology Reviews
All Services
Web Development
Software Development
Blockchain Technology
Relevance
Most Recent
Rating: high to low
Rating: low to high
Write a Review
Lyly Kate Parker
, Marketing Executive at Binance
Posted 6 months ago
Excellent partnership that resulted in a custom card ordering function that perfectly met our needs.
Review Summary
Overall, our experience with Ekoios Technology was exceptional. The custom card ordering function that they developed for us was exactly what we had envisioned. Users can now upload their own photos, edit them with a wide range of pre-made templates, fonts, and icons, and create customized cards. The final design can then be ordered to print and shipped directly to the customer's address. Additionally, the website administrators can manage orders and associated logistics with ease.

The expertise and professionalism demonstrated by Ekoios were truly impressive. Their team was responsive, knowledgeable, and attentive to our needs. They provided regular updates throughout the development process, and they were always available to answer any questions that we had.

Their ability to understand our needs and deliver a custom solution that exceeded our expectations was truly impressive. We highly recommend Ekoios Technology to any business looking for top-notch web development and customization services.
What was the project name that you have worked with Ekoios Technology?
Software Dev for Cryptocurrency Payment Solution Provider
Describe your project in brief
We were developing a bookstore website and needed help with the custom card ordering function. Users should be able to upload their own photos and edit them with a wide range of pre-made templates, fonts and icons to create customized cards. The final design will then be ordered to print and ship to the customer address. As for administrators, they should be able to manage orders and the associated logistics. The website uses PHP language and Laravel framework, with VueJS and Canvas in the front-end and MySQL as the database management system.
What is it about the company that you appreciate the most?
One of the things that we appreciated the most about Ekoios is their willingness to go above and beyond to ensure that our needs were met. They took the time to understand our requirements, and they worked closely with us throughout the entire development process to ensure that we were completely satisfied with the final product.
What was it about the company that you didn't like which they should do better?
Nothing they were great.
Emilie Pearce
, Brand Storytelling at opinew
Posted 9 months ago
Trustworthy team with extensive knowledge and experience in the blockchain industry
Review Summary
If you're looking for a blockchain development service, I highly recommend you look at Ekoios. They have been the most responsive and professional of any company that I've considered, and they're not just knowledgeable on blockchain technology - they are invested in crafting the best possible product for their clients.
What was the project name that you have worked with Ekoios Technology?
Implementation of Personal Blockchain Project
What is it about the company that you appreciate the most?
Proficiency in blockchain technology and development, hands-on experience in developing and deploying blockchain-based solutions
What was it about the company that you didn't like which they should do better?
The implementation process was fantastic and the team was incredibly supportive throughout. I couldn't be happier with the end result.
They have a team of talented and experienced experts
Review Summary
As a blockchain lead of Nebula Ventures, i have opportunities to cooperate with Ekoios in some projects of constructing blockchain platform and network. They have a team of talented and experienced experts, who provide us useful solutions about technology stack, architecture and help to turn our idea in reality, sometime beyond our expectation. By working with them, i also broaden the knowledge about blockchain operation and the huge potential it brings to the crypto community. For all who looking for effective blockchain solution, Ekoios is definitely a great choice!
A trusted partners accompanied with you in exciting blockchain journey
Review Summary
As a head of platform services in Polka Foundry, I have a chance working with them few times and amazed by their professional working and passionate spirit. I highly recommend you to choose Ekoios as a trusted partners accompanied with you in exciting blockchain journey.
What is it about the company that you appreciate the most?
They have a strong BA team with advanced skills and long experience working in Blockchain industries.
Ekoios helped us build blockchain mobile app. Excellent quality!
Review Summary
As a Blockchain startup, we are in need of experienced & skilled partner to help us build our own blockchain platform as well as mobile apps built based on Icetea platform. Their engineers are very knowledgeable and provided us recommendations on the technology stack, architecture, and infrastructure. We didn't have any difficulties communicating as they provide 24/24 support for our project. Highly recommend for anyone looking for a blockchain partner.
What is it about the company that you appreciate the most?
Responsiveness - it seems like Ekoios team is next door, and professionalism - their engineers are true experts and you can fully rely on them.
What was it about the company that you didn't like which they should do better?
Still couldn't think of any areas to be improved, our collaborate project was excellent!
They are reliable, trustworthy blockchain development office I work with.
Review Summary
Blockchain development is not easy work and there's so many invisible hurdles to implement into practical use, not experimental phase. Ekoios Technology is now developing practical blockchain product for us. Members are all reliable and all of them are focusing on and do their best for customer success.
What is it about the company that you appreciate the most?
Blockchain development skill