In the year 2010, a man named Reji Modiyil founded a company called Hostao Web Hosting Solutions, with the idea that the average people of the internet deserved value-priced domains and stellar service. These days,HWHS is a leading ICANN-accredited domain name registrar and web hosting company. We offer domain names at some of the best prices in the industry, along with full-featured hosting packages, secure SSL certificates, WhoisGuard privacy protection service, and more. People Are The Reason The internet lives on computers and servers, but there's no net without people. People like you, people like us. In the current world market, having an online presence isn't just a privilege – it's a necessity. Some of us even think it's a basic right. That's why HWHS provides affordable access to domains and the products and services to help you make the most of them. Because the internet isn't just for people who can write program code or maintain server hardware. The internet is for anyone who has a great idea for how to use the internet. No idea is too big or too small. The HWHS Mission We work hard to provide unparalleled levels of service, security and support. We strive to offer intuitive products at the most competitive prices in the business. We never bombard our clients with unwanted upsells or in-your-face advertising. Our goal is to be honest, straightforward, friendly and helpful. And that's all. HWHS sits right at the doorstep of the web, so we know how important a domain name can be for your business. Our support staffers are some of the smartest, nicest people in the industry. In fact, every member of the HWHS staff is skilled, well-trained and ready to help. We want you – our customers – to feel like rockstars and royalty, because that's what you are, as far as we're concerned. Making customers happy is our top priority. Thank you for being part of our journey.
Certifications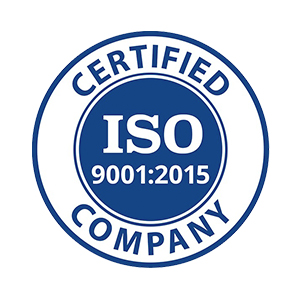 India
Peniel Puram, Oonnukal P O
,
Pathanamthitta
,
Kerala
689647
9647000111
Bahrain
BUILDING 1013, Road 417,Block 704, SALMABAD, Alabama
,
Manama
,
Manama
213
1 323-744-7383
HOSTAO L.L.C Executive Interview
Visit Profile
Please introduce your company and give a brief about your role within the organization.
Hostao Web Hosting Solutions Provides a complete set of web hosting & domain services to small & medium businesses besides individuals.

Our core expertise lies in providing Affordable hosting to all Needy parties.
We offer web hosting and domain selling and use the latest Dell server technology in their own data center to ensure that customers get the best performance out of their websites.

Our Services are not limited to just providing hosting plans. Further, we are working to ascend over the top of the pinnacle.

Our extensive hosting solutions are enlarging the horizon with the help of our satisfied customer feedback.

Finally, our R&D team works to provide a hassle-free & Secure Ecosystem for a seamless experience for the customers.

Apart from the company's view, As a CEO I would always try to sync my Vision along with the company's.

I am a tech enthusiast who Always wishes to popularize tech-related matters to everyone irrespective of their background. I strongly believe in this era nobody can ease their lives without knowing the basics of the internet. That's where I came up with the idea to penetrate affordable web hosting services to all.
What is the story behind starting this company?
It's been a while since I crafted my dream company. Back in 2010 I was wandering through the Internet World and decided to tweak the internet out to the common public. From 2016 onwards it's being in part of the internet world (officially registered). I even remember the time everyone trying to find the best hosting providers. Nevertheless, I have identified the opportunity to make my dream come true which was to develop a user-friendly hosting service. Yes, I made it and successfully grew thereafter.
What are your company's business model–in house team or third party vendors/ outsourcing?
We perform our business activities in-house; all the tasks are done by our own hired employees because it is easy to manage the team and control processes more easily.
How does your company differentiate itself from the competition?
Here I would like to share Hostao's USP. When we were in the initial stages it had been in our minds. How to make a remarkable difference in comparison with our competitors. And there was a time when the prices are matters the most irrespective of the person and business.

Then we started to roll out the best hosting Solution in the name of the best service at a competitive price. Let's see how to Confluence of our USP along with Add features.
Internet literacy: means to provide sophisticated hosting technology training in deep.
Induction of Implementation: where we cater the one to one Interviews with the clients irrespective of Their size*
Upgrade Options: In the dynamic technology evolution, we are committed to upgrading the latest version to our Existing customers with an edge.
User-friendly system: We are the best team ever in the market to provide hosting in terms of Security and Customer value. (our reviews say)
Decent Hierarchy: it enables the Users to Level up their requirements upon the need.

Eg: If an individual user wants to upgrade his hosting plan to a small Enterprise mode, Our Automation system will guide them to the next level.

Quality in technology: We care about the matter of quality with the utmost respect for the Client's Security and Privacy. It's become a complete power pack when we add a Customer-centric approach, It's reflected in our 24/7 Services.
What industries do you generally cater to? Are your customers repetitive? If yes, what ratio of clients has been repetitive to you?
Clients belong to a variety of industries – small scale industries, blogging Education, Hotels, Healthcare, Education, Transportation / Logistics, Retail, IT and Telecom, Digital Agencies, etc.
Please share some of the services that you offer for which clients approach you the most for?
Customers mainly approach the working of the website by using word press, and now we resolve the problem by a live tutorial session for the customers. Even customers with basic knowledge can understand and they can quickly learn how a website works.
What is your customer satisfaction rate according to you? What steps do you take to cater to your customer's needs and requirements?
It is important to understand the needs of the customer, we have analyzed the customer review about our product, by asking some questions to our customers.
• How happy with the product?
• What are the most valued features that are well supported by our company?
• What are the important features that are missing?
What kind of support system do you offer to your clients for catering to their queries and issues?
We have an efficient 24 /7 customer support team. Our team will analyze and resolve the needs of the customer as soon as possible.
What kind of payment structure do you follow to bill your clients? Is it Pay per Feature, Fixed Cost, Pay per Milestone (could be in phases, months, versions etc.)
The most commonly used payment gateway is Razor pay (including all payments accepted like Master Card, Visa, UPI), Paypal, and Stripe.
Do you take in projects which meet your basic budget requirement? If yes, what is the minimum requirement? If not, on what minimum budget you have worked for?
BASIC PLAN INR- 3000.00/YEAR.
PROFESSIONAL PLAN-INR 4200.00/YEAR.
BUSINESS PLAN- INR 5400.00/YEAR.
What is the price range (min and max) of the projects that you catered to in 2021?
The minimum price range is INR- 250.00/MONTH and the maximum price range is- INR 450.00/MONTH.
Where do you see your company in the next 10 years?
After 10 years our company will be a globally recognized web hosting company. And our main goal is to have a website for every people and to educate everyone about how Internet has an impact on our society So that even people with basic knowledge can understand and they will be able to work with a website.

To achieve the massive Goal Mainly we focus on our marketing because we know the quality of our products and services. In our present generation, people have choices to select, Therefore throughout our Marketing Strategy we keep the buzzword "Quality hosting & affordable Price".

Within the next 10 years, we will be on the top 5 list because our major workflow is designed with a combination of value and quality.
HOSTAO L.L.C Reviews
Relevance
Most Recent
Rating: high to low
Rating: low to high
Write a Review
Deep Sindgi
, Assistant at University of Saskatchewan
Posted on May 06, 2022
This hosting website is awesome and working very well. Thanks
Review Summary
I'm using hostao.com service from one years, They have outstanding support and quality services. Thanks Hostao.com. I will be 100% recommended for it with my friends
What was the project name that you have worked with HOSTAO L.L.C?
Website Hosting and domain project
Describe your project in brief
Hostao.com have outstanding services, I have used their services from last years that working very well. They have best support and premium hosting and domain plans
What is it about the company that you appreciate the most?
Best working they have and outstanding services. I will recommend
What was it about the company that you didn't like which they should do better?
They need to improve bit website, Like web designing and development
Company Response
HOSTAO L.L.C
Thank you for your valuable comments
Posted on May 06, 2022
Excellent services
Review Summary
Do not think... Just signup with this company if you're looking for website hosting provider. I have been using their hosting for over 2 years now. No issues. Great customer support!
What was it about the company that you didn't like which they should do better?
nothing its perfect
Company Response
HOSTAO L.L.C
Thanks for your valuable comments
Posted on Feb 05, 2021