ITernal Group is a reliable IT vendor for complex software solutions.
ITernal was originated in 2019 as a merger of three IT outsource companies. The oldest of them was founded in 2004.
Every one of our companies has a background in different industries and technologies. Therefore Iternal Group has very wide expertise in such industries: adtech, martech, fintech, ERP, transport, logistics, marketplace, healthcare, education, arts, sports, entertainment, e-commerce, retail, heavy, travel, hospitality, etc.
ITernal Group provides different services:
– helping with co-development existing software and provide technology expertise for IT companies which need to scale fast,
– software development from scratch for medium & large-sized enterprises,
– building R&D centers for non-residents in Ukraine.
Ukraine
Spaska 31b
,
Kyiv
,
kyiv
04070
+442038079449
United States
Merlin Way
,
Soquel
,
California
4433
+14158135848
Focus Areas
Service Focus
Software Development
Mobile App Development
Web Designing (UI/UX)
App Designing (UI/UX)
Client Focus
Medium Business
Small Business
ITernal Group Executive Interview
Vladislav Melanitskiy
CEO / Co-Owner
Visit Profile
Please introduce your company and give a brief about your role within the company?
We're a software development company with a focus on Online Marketplaces, CRM, ERP solutions. Most of our clients are growing companies that want to automate their process and pack software to SaaS for other customers. My role is to find the right people for the company and remove their blockers. The goal of such activities is to create a growing culture in ITernal Group.
What was the idea behind starting this organization?
I worked in a few companies before ITernal Group. I wanted to establish a company with great development process, culture and client service. I have experience as a developer and as a result of which being a start-up founder, I understood what the right steps to take are.
What are your company's business model–in house team or third party vendors/ outsourcing?
Our company is saturated with skillful development teams. They work together and have ample knowledge about the right product. All teammates are contacted full time (in-house) members.
How is your business model beneficial from a value addition perspective to the clients compared to other companies' models?
Our key value is domain expertise in marketplaces, ERP and CRMs. If we don't have expertise in domain or niche we'll share the same. As a result, most of our teammates can bring ideas of product development to client's product.
What industries do you generally cater to? Are your customers repetitive? If yes, what ratio of clients has been repetitive to you?
From the industries' perspective, we have expertise in HealthCare, Delivery, Security, and LegalTech.
Mention the objectives or the parameters critical in determining the time frame of developing a mobile app.
We have to define our service level and application goal: PoC, MVP or Stable product. In this case, we bring different development practices and design level.
How much effort in terms of time goes into developing the front end and back end of a mobile app?
In some cases, we can bring PoC in 1 week that was built on top existing solutions. In some cases a stable product can be developed in a few months. But we have to remember that Time to Market is one of the most important metrics.
What are the key parameters to be considered before selecting the right platform for a mobile application?
It depends on the application type and the client's goal. Once that is known, we can select the right service level, simplify project scope and select technologies. It could be react native, swift, android, kotlin, unity, etc.
Which platform do you suggest your clients to begin with when they approach you with an idea (Android or iOS) and why?
In most cases, the client has just an idea. We define his goal, roles, and impact. It helps us to simplify scope. In most cases MVP and PoC are enough.
Android or iOS, Native or Hybrid — which platform is best to use to build your app? What are your recommendations?
ReactNative is very powerful which can help one to save development time. But it's not right to make a recommendation without idea and scope review.
What are the key factors that you consider before deciding the cost of a mobile application?
We have to define: - Application goal - Roles and impact - Design level - Application type PoC, MVP or LTD - Security issues All things help us to analyze the scope and provide a better solution.
What kind of payment structure do you follow to bill your clients? Is it Pay per Feature, Fixed Cost, Pay per Milestone (could be in phases, months, versions etc.)
We work on SCRUM basis. After each iteration (as usual 2 weeks) client will get a demo, working product increment and invoice on Time Materials basis.
Do you take in projects which meet your basic budget requirement? If yes, what is the minimum requirement? If no, on what minimum budget you have worked for?
We want to work with perspective projects. We always verify client ideas and background. If everything looks fine we can work with a 1-week development budget.
What is the price range (min and max) of the projects that you catered to in 2018?
The smallest project was $2k and the biggest one was more than $200k.
Which business model do you suggest to your clients enabling them to generate revenue from mobile applications? Why?
Freemium business model or subscription. It's one of the most reliable business model. In most cases you have to understand CAC, push count and LTV of our customer. By adopting Subscription and Freemium these numbers become easily predictable.
ITernal Group Clients & Portfolios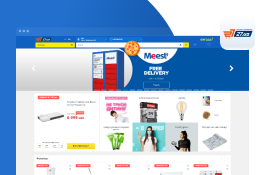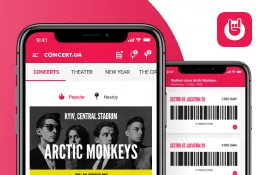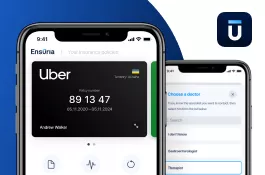 ITernal Group Reviews
All Services
Software Development
Mobile App Development
App Designing (UI/UX)
Relevance
Most Recent
Rating: high to low
Rating: low to high
Write a Review
Valon Statovci
, Founder at GoPlanr
Posted on Sep 27, 2021
Great communication,, honest and realistic in their time/cost estimations
Review Summary
I have engaged with the team for over 5 years and have found them to be highly professional, efficient and consistently produce high quality development and design work. Highly recommended
What was the project name that you have worked with ITernal Group?
Platform Development
What is it about the company that you appreciate the most?
Great communication,, honest and realistic in their time/cost estimations
Good experience with ITernal Group
Review Summary
ITernal Group shows great results and high efficiency in our collaboration for the past years. Their team fully dives into project details and actively propose the best solutions for implementation. One of their main strong sides is interface design with a focus on users. We appreciate our trusted collaboration and recommend them for design and development projects.
What was the project name that you have worked with ITernal Group?
Good experience with Rademade
Andreas Jarzabek
, Head of Process and Organizational Change Management at SignD
Posted on Jan 29, 2020
Great people with a great attitude
Review Summary
We came to ITernal Group as another studio has let us down. And I'll be honest, we've been difficult clients to them with requesting new features during sprints etc. Nevertheless they have been patient with us and delivered a product (front- and back-end) that worked from day one and still working and generating a good revenue although not being touched for 4 months now. It's stable, does exactly what we requested and has proven to take the load we expected. The costs for the development were reasonable and having in mind what we have now I would call myself a happy client.
What is it about the company that you appreciate the most?
Friendly and open communication Fast replies on slack/skype
Tristan Senycia
, Founder at London Investable
Posted on Jul 09, 2019
Collaborating with ITernal Group
Review Summary
ITernal Group are a very trustworthy and honest outfit, who have always demonstrated their reliability and commitment to their clients & partners. I look forward to an ongoing business relationship with the ITernal Group and recommend them unconditionally
What was the project name that you have worked with ITernal Group?
Collaborating with Rademade
Bohdan Flyorkiv
, HEAD OF CUSTOMER SUCCESS at YouTeam
Posted on Jul 09, 2019
Great experience with ITernal Group
Review Summary
We've cooperated with ITernal Group on both web and mobile development projects. They provide a great service to us and our partners, you feel that the guys care about your business. ITernal Group brings only professional teams into projects, and they create successful products. The teams know how to improve products in order to bring value to the target audience in the long term.
What was the project name that you have worked with ITernal Group?
Great experience with Rademade
What is it about the company that you appreciate the most?
Customer-oriented approach
Nikita Tkachov
, Project Coordinator at Beetroot - The home of great teams
Posted on Jun 11, 2019
They are reliable partners!
Review Summary
ITernal Group has become a long-term partner because of their high-quality work and prompt responses. They are trusted, flexible, and communicative. Attentive to details and really productive partners. It is a team of professionals with great social skills. We enjoy our fruitful collaboration.
What was the project name that you have worked with ITernal Group?
Reliable partners