Founded in 2008 in Singapore and Vietnam, LinxHQ provides our customers with software outsourcing services. We support our customers from requirement to design, development, deployment and on-going maintenance of their web-based and native mobile app products.
Vietnam
87 Tran Thai Tong, Cau Giay
,
Ha noi
,
Hanoi
000000
Singapore
1 Commonwealth Lane, #07-32 One Commonwealth
,
Singapore
,
Singapore
149544
Focus Areas
Service Focus
25%
25%
10%
10%
10%
10%
10%
Mobile App Development
Software Development
Web Development
App Designing (UI/UX)
Web Designing (UI/UX)
LinxHQ Pte Ltd Executive Interview
Joseph Pham N. Cuong
CEO & Founder
Visit Profile
Please introduce your company and give a brief about your role within the company?
Founded in 2008 in Singapore and Vietnam, LinxHQ provides our customers with software outsourcing and offshoring services. We support our customers from requirement to design, development, deployment and on-going maintenance of their web-based and native mobile app products in the cloud. We also help customers setup their off-shoring teams.

As the founder and CEO of the company, I supervise project managers, tech leads and business managers to ensure customer satisfaction and healthy growth of the business.
What was the idea behind starting this organization?
I desire to bless Vietnam through this business. It starts with doing the small things: providing meaningful jobs and growing opportunities first to our employees, and also to people and organizations we serve.
What are your company's business model–in house team or third party vendors/ outsourcing?
We have a core team of in-house personnel ranging between 20-30+ depending on cycle. We also maintain a network of 80+ individuals and teams as third-party vendors.
How is your business model beneficial from a value addition perspective to the clients compared to other companies' models?
Our core team at the office helps us stay customer-oriented, dig deeper into required domain knowledge and focus on good UI/UX as well as architectural designs, before bringing it down to technical execution. Having a network of vendors in software as well as infrastructure development allows us to expand our capacity rapidly, to meet sudden heavy workload and competitive deadlines. We keep a manageable growth of in-house team to keep our cost reasonable, while keeping our business sustainable. Sustainability also means we can be in business for a long run to support our customers.
What industries do you generally cater to? Are your customers repetitive?If yes, what ratio of clients has been repetitive to you?
We often cater to business solutions and e-learning providers for the service and retail industries. Repetitive customers often look for development and maintenance services for their Marketing platform, POS, HRM, CRM and ERP.
Having said that, we also have start-up customers who develop their MVP with us. Some of them are in the area of media editing, event management, dating, robotic and warehouse integration, and finance.
Mention the objectives or the parameters critical in determining the time frame of developing a mobile app.
A clear user requirements. This could be in the form of user stories initially provided by the customer.
A good visual reference. Many times, customers provide us with wireframes of core flows. Wireframes are very helpful.A reference/similar app may also be handy. From here, we design the full UI/UX and detailed software requirement specifications. This allows our team to progress quickly in understanding the final product before the technical development starts.
Customer constant engagement and feedback.
How much effort in terms of time goes into developing the front end and back end of a mobile app?
Well, that really depends on the feature and architectural requirements. However, we are advocates of early MVP. The sooner our customers can put their products in the hand of the users, the sooner we all know how to make it better.
What are the key parameters to be considered before selecting the right platform for a mobile application?
Type of product: for some apps a cross-platform framework will not work (e.g. animation and memory intensive apps), and customers will have to develop 2 completely different sets of code if they choose to go with both platforms. At the same time, some products target high-spending users. In this case, iPhone may make more sense as iPhone users are generally more willing to pay for their app usage.
Market (geo location)/target audience: e.g. some regions favour Android over iPhone. Or perhaps it's for their corporate users who carry only Android phones provided by their employers.
Cost of development.
Which platform do you suggest your clients to begin with when they approach you with an idea (Android or iOS) and why?
This really depends on their type of product and target audience.
Android or iOS, Native or Hybrid — which platform is best to use to build your app? What are your recommendations?
Again, it depends
Long-term plan (future features).
Current technology stack that customers are already using for the platform.
Budget & timeline.
Nature of the app: will it involve CPU and memory-intensive activities like animation, 3D rendering, AI, heavy live reports…
Available resources on the Internet: such as is there a big supporting community for the selected framework.
What are the key factors that you consider before deciding the cost of a mobile application?
Platform (iOS, Android)
Framework (native, or hybrid)
Third-party integration and license.
Back-end API
Required features
What kind of payment structure do you follow to bill your clients? Is it Pay per Feature, Fixed Cost, Pay per Milestone (could be in phases, months, versions etc.)
We are flexible in this. If it's a project contract, we choose milestone payments. If it's a head-count contract, we choose monthly or bimonthly payment.
Do you take in projects which meet your basic budget requirement? If yes, what is the minimum requirement? If no, on what minimum budget you have worked for?
Yes, starting budget is often USD 5k-10k.
What is the price range (min and max) of the projects that you catered to in 2018?
Which business model do you suggest to your clients enabling them to generate revenue from mobile applications? Why?
Depending on the target audience, I think you should seek both subscription and customized payment packages.
Kindly share your feedback on how GoodFirms has been doing so far in increasing your visibility among potential clients.
I'm very pleased with our listing on GoodFirms. We're on first page of GoodFirms listing for our category. And GoodFirms also appears on first page of some Google search such as "Vietnam software developers", or "Vietnam mobile app developers". That has helped generate on about 3 more qualified inquiries for the past 1 month.
LinxHQ Pte Ltd Clients & Portfolios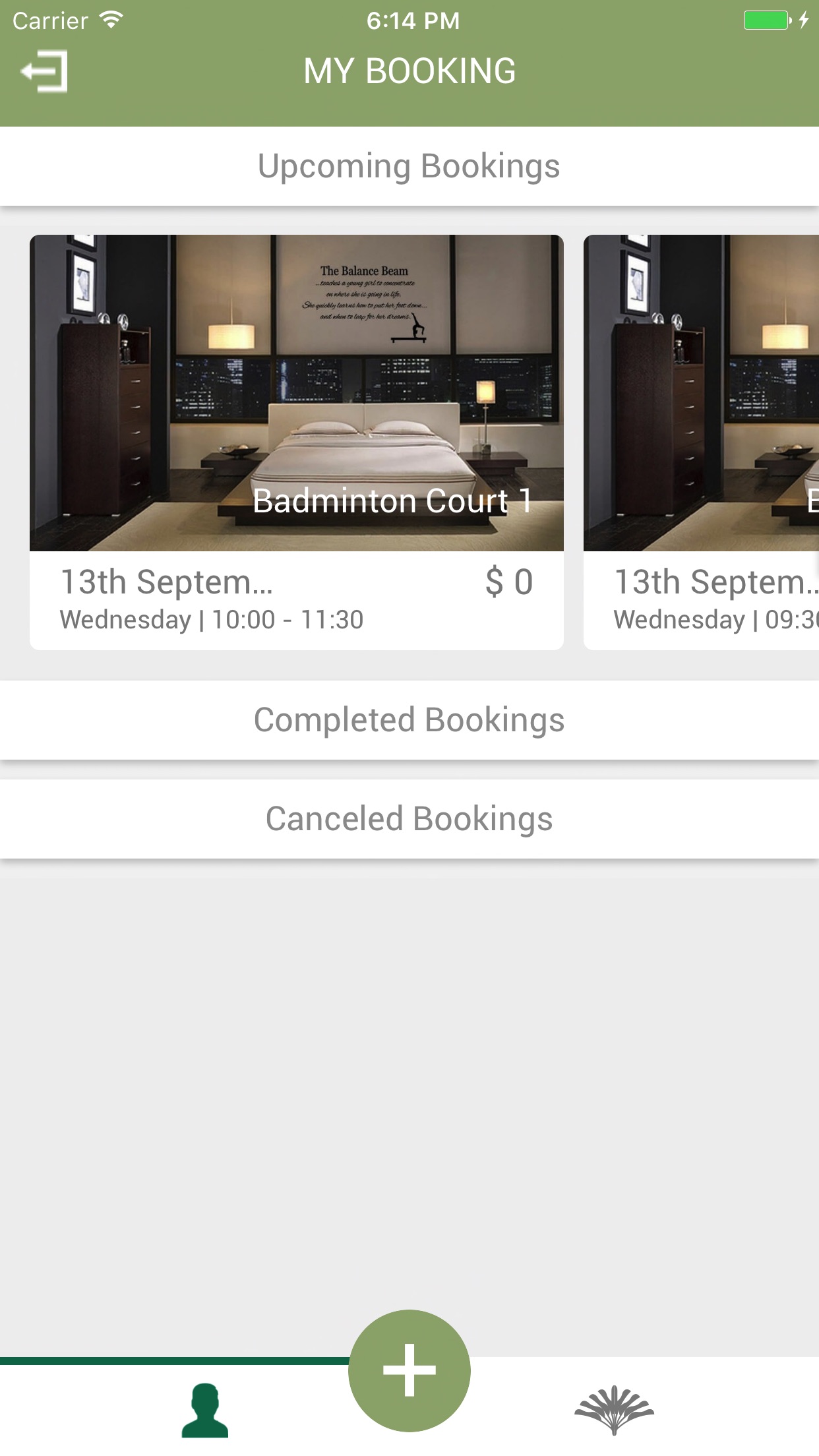 LinxHQ Pte Ltd Reviews
All Services
Software Development
Mobile App Development
Maintenance & Support
Web Development
Relevance
Most Recent
Rating: high to low
Rating: low to high
Write a Review
Excellent Partner
Edward Eu
, Corporate Insurance Broker at Promiseland Independent Pte Ltd
Posted on Oct 10, 2019
Trustworthy Team
Review Summary
Team LinxHQ is professional and dependable. I highly recommend them for your next software and mobile app project
What is it about the company that you appreciate the most?
Responsive and responsible
Tony W L Chan
, IT Manager at Wesley Methodist Church
Posted on Oct 10, 2019
IT partner for successful collaboration
Review Summary
For more than 5 years, LinxHQ has provided development, maintenance, and support services for my organization's web applications. I have found LinxHQ to be collaborative, progressive and committed in providing a good service and partnership. I highly recommend LinxHQ Pte Ltd.
Excellent Client Relationship Management System
Review Summary
Our online Client Relationship Management System created by LinxHQ is comprehensive, user-friendly and has helped us manage our clients' jobs and data, and staff's time cost, thus increasing our productivity and efficiency.
Excellent Job
Review Summary
LinxHQ develops an excellent tool for project management. It was a great experience working with LinxHQ.

They will deliver
Review Summary
I have been using LinxHQ Pte Ltd to develop IT delivery vehicles for training content for my two companies - GATES Consulting International and GATES Global Pte Ltd - since 2011. My experience has been encouraging in that, their customer service staff have patiently listened to the needs to my project, and offered suitable solutions to meet those needs. They have competent programming teams that are led or supported by bi-lingual (English-Vietnamese) intermediaries. These intermediaries ensure that customer requirements do not get lost in translation. Currently, LinxHQ is helping us develop an online assessment instrument for cross-cultural worldview analysis. We recommend those who need customised IT solutions to check out LinxHQ.
What is it about the company that you appreciate the most?
Competent IT solutions. Responsive to customer requirements and feedback.
What was it about the company that you didn't like which they should do better?
Creativity in web-design appearance.
Great Support
Review Summary
I'm pleased with the commitment that your team has put together for our software project. Thank you for your hard-work!"
What is it about the company that you appreciate the most?
I'm pleased with the commitment that your team has put together for our software project. Thank you for your hard-work!