MIS is a partner of choice for many startup companies, leading enterprises, SME's & technology challengers who continuously destruct industrial paradigm and make new ones. How we do, by custom software development, product designing, QA & consulting services.
Certifications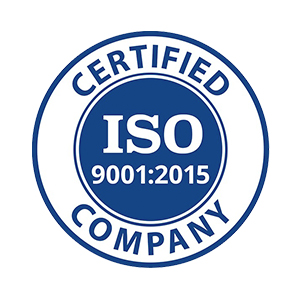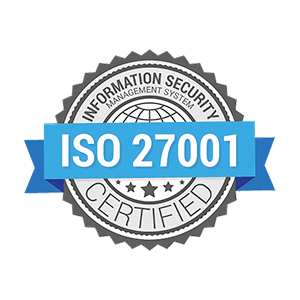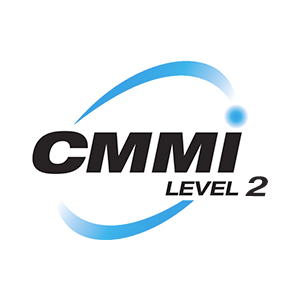 India
103, Trade Center, South Tukoganj, Indore, Madhya Pradesh
,
Indore
,
Madhya Pradesh
452001
+919074357041
Focus Areas
Service Focus
Web Development
Software Development
E-commerce Development
Mobile App Development
Web Designing (UI/UX)
Client Focus
Medium Business
Large Business
Small Business
Mind infoservices Executive Interview
Visit Profile
Please introduce your company and give a brief about your role within the company?
We are Mind Info Services Pvt Ltd (MIS), a young team of developers and business managers. We started our journey back in 2009 with an idea of providing top-notch design & software development services to our local community. But as our team grew we expanded our market reach and today MIS is a partner of choice for many startup companies, leading enterprises, SME's & technology challengers who continuously disrupt industrial paradigm and make new ones. As a CMMI Level 2 certified company, our primary focus areas are web development, custom software development, product designing, cloud consulting, mobile apps development to intelligent IOT Solutions.

As the company's director & founder, I have to undertake full responsibility for all the operations, business development activities & customer success. With our collective efforts today we have multiple business units not just in India but in the US & Europe.
What was the idea behind starting this organization?
IT industry is ever-changing, and so is the customers' demand. When we started our operations till today, our primary goal is to bring digital transformation to those business sectors which are still using the legacy system. We aimed at solving everyday issues and making people's life easier by bringing the power of IT to the consumers. This can be done either through modern web designs, cutting-edge mobile apps or through custom software development. For us creating a profound user experience is the best way to connect with our clients.

And here's how we do it.
1. First, by bridging the gap between our clients & their vision.
2. Second, by creating a profound user experience.
3. And lastly through continuous innovation.
What is your company's business model–in house team or third party vendors/ outsourcing?
We have our in-house team of 150+ web developers & designers, mobile app developers & hand-picked business manager, who have excellent working experience in various industrial domains. Whether its Real estate, FMCG, Engineering Industry, Hotels & Luxury, Digital Marketing, etc. Our team is capable of catering to the client's needs and providing the best solution to them.

Our business model is very simple:
Ideation > Design > Develop > Execute > Analysis > Deploy > Maintain Relationship.
How is your business model beneficial from a value addition perspective to the clients compared to other companies' models?
We start by gathering requirement and outline all the critical points of the project. After that, we share a business proposal to our clients consisting of all the key functionalities they are looking for. Once the client is on the same page with us, we start with project kick-off. We follow an agile business approach which allows us to display each successful module that we have completed and take customer feedback. Once the customer is satisfied we re-iterate the same process for the complete project.
In this way, the customer is updated with the progress of the project, and this, in turn, saves downtime. This enables the customer to be more responsive to the development process by keeping them in the loop all the time. For us, maintaining transparency & on time project delivery is of utmost importance.
What industries do you generally cater to? Are your customers repetitive?
We have worked with all types of customers, whether they are startups, enterprises, or fortune 500 companies. These are the industrial segments which we have worked with in the past: Healthcare, Education, Media & Marketing, FMCG, Pharmaceuticals, Retail & E-commerce, Manufacturing units, Travel & Logistics and what not.

Apart from these industries, we are continually renovating our service offerings by getting involved in emerging technologies. Whether it's Bigdata, cloud managed services, IOT & Machine Learning. We have good expertise & experienced resources, and that's why we don't target any particular market segment. If you have a problem, we have a solution.
Mention the objectives or the parameters critical in determining the time frame of developing a web app.
It's very important to understand what the client is actually looking and understand the scope of work. Secondly, once the scope of work is understood, we offer the best solution to the customer. The third aspect is the delivery time if there are specific modules which need to be delivered first for either showing to the higher management or clients' investment event.

We segregate each task within the decided team, set priority, and start working parallelly on the milestone. This helps us deliver the project in time and meet the deadline. The main driving force here is the amount of research done by our team in budgeting & time estimation.
How much effort in terms of time goes into developing the front end and back end of a web app?
It takes hardly a few 2 to 3 hours or by maximum one day to access any project. We have handled projects which have been completed within a week to 3 months. Depending on the complexity & functionality of the project, we start by designing mockup's & once approved by the client, the development process begins.

Regular communication and feedback within the team & with the client is the key factor here.
What are the key parameters to be considered before selecting the right platform for a web application?
The main parameters are code simplicity, performance, scalability & Security of the application, Integration & Reporting.

Now it happens that when we start the initial conversation, either the client is aware of the entire requirement, functionalities and which technology to use like PHP, Node, Angular, React, etc., or we have to provide them the timeframe, cost after understanding the client's budget.

If the customer is not sure about the technology, then it's our task to choose the best solution for the project. If a client has a specific fixed budget in mind, then we suggest what could be the best solution to accomplish the project after undertaking a feasibility study.
Which platform and technologies do you prefer to use in development of your web apps?
PHP & Wordpress are the two best technologies for developing web apps. We also utilize a lot of JS technologies like Angular, React, Node, Vue, Laravel, all depending on the project requirement.
Do you offer website design templates or customised website design, and do you have a responsive website design?
Yes, of course, all are websites designs are customized & responsive. If the client has a template then also we are okay with that. But mostly the client has to have faith in our capability, and we are open to any suggestion.
Which Content Management System do you prefer to use (Wordpress, Joomla, Drupal etc)?
This completely depends on the client's requirement and the functionality of the project. We have good expertise on all the CMS platforms whether it's Wordpress, Joomla, Drupal, Magento, Prestashop, PHP Nuke, you name it.
Do you provide website maintenance services?
Yes, we have that provision.
What are the key factors that you consider before deciding the cost of a web application?
Here are some of the key factors which we keep in consideration for deciding the cost:
- Scope of work
- Timeframe
- Technology to be used
- Designing & Development
- Features & functionalities
- Single Language / Multilingual
- No. of resources working on the project.
- Integrations (if any third party tools are required like SMS Service, Analytics, etc)
- Training & knowledge transfer.
- Support & Maintenance
What kind of payment structure do you follow to bill your clients? Is it Pay per Feature, Fixed Cost, Pay per Milestone (could be in phases, months, versions etc.)
There are mainly 3 pricing models which we have in MIS they are as follows:

1. Fixed Budget: This model is best suited for customers who are sure about the features & functionalities to be incorporated into the project. So we understand the scope of work and time of development. After that, we give a flat rate to our customers and share a techno-commercial proposal to the client. In this way, we kick-off the project and also save time and focus on the project. The payment mechanism is also straightforward and is procured based on set milestones/phases.

2. Hire a dedicated resource: The second option is to hire a dedicated resource from us for any particular technology. The selection process is done by us, followed by client screening, either through telephonic/video conference. This process clears the expectation, and the client is also able to develop more confidence in us. The resources are hired on the client's payroll system, and proper reporting is done to the client. This is best suited for long term projects & conditions where the client doesn't have resources or in the house development team. And, if the customer wants to hire a team of experts, and they don't want to disrupt their core business. This model allows them to keep running their existing business smoothly.

3. Hourly Basis: This is the third model and works for customers that are looking for expert assistance for a month, week, or a day. The hourly rate is fixed and hence, the client doesn't have to pay more. He is just billed for the number of hours our developer works on the project. This is best suited for clients who want to integrate new features in the existing application, maintenance service, enhancement, etc. In this way, the client is also satisfied with our service as he does not have to spend a horrendous amount of money.

Our primary goal is to provide flexibility & transparency by offering quality service to our client. We look forward to maintaining long term business relation services.
Do you take in projects which meet your basic budget requirement? If yes, what is the minimum requirement? If no, on what minimum budget you have worked for?
Yes, we take in projects that start with a minimum range of $5000.
What is the price range (min and max) of the projects that you catered to in2018?
The minimum price was $5000 and the maximum that we have billed in the year 2018 was $ 200000.
Kindly share your feedback on how GoodFirms has been doing so far in increasing your visibility among potential clients.
We have used GoodFirms earlier as well and we are really happy with the service model which GoodFirms is offering. We have received valuable leads in the past, and we would love to associate with GoodFirms in the future as well.

Kudos to the team!!!
Mind infoservices Clients & Portfolios
Mind infoservices Reviews
All Services
Web Development
Mobile App Development
Web Designing (UI/UX)
Relevance
Most Recent
Rating: high to low
Rating: low to high
Write a Review
Anurag Nandwana
, SAP Technical Architect at Accenture
Posted on Jul 04, 2019
Very professional, easy to communicate, very flexible and always available.
Review Summary
Working with Mind Info Services is an absolutle pleasure. They are not only competent in IT, but also project management. Because of their continual interactions with me, the project was finished ahead of schedule and to a higher standard than expected. I will always work with this company for anything IT.
Adam Khan-MBA, MS.
, Senior Pre-sales Solutions Engineer - Healthcare at VMware
Posted on Jun 28, 2019
Mindinfoservices gets the job done!
Review Summary
I have used Mindinfoservices for several projects, and they have delivered project milestones on time with good quality work.
What is it about the company that you appreciate the most?
Can do attitude on complex projects.
What was it about the company that you didn't like which they should do better?
Quality control.
Kirk Brown
, Project Manager at Unix Commerce
Posted on Apr 09, 2019
They works so hard. Good deal
Review Summary
The developers of the company work hard & fast, and they still work with you if you completely insult their work. All about business here. They work with you.
What was the project name that you have worked with Mind infoservices?
They work so hard. Good deal
What is it about the company that you appreciate the most?
They have a very wide range of services and they work hard to make your vision come to life. They will take your call at an insane hour and sound like its business as usual. They go above and beyond.
What was it about the company that you didn't like which they should do better?
nothing.
Laura Seeber
, Author, Ghostwriter, Freelancer at Self-employed
Posted on Feb 01, 2019
Friendly, Innovative and Adaptable
Review Summary
I've worked with Mind Infoservices for a while now, especially Ailsa. They managed to rescue my website from disaster when my previous web designer left me high and dry. They are now giving my website a complete re-do, and I couldn't be happier with the progress. They've met every deliverable, made changes without issue and have maintained a professional attitude through everything.
What is it about the company that you appreciate the most?
Adaptability
What was it about the company that you didn't like which they should do better?
nothing
Daniel Goff
, Inbound Customer Service Representative at Sykes Enterprises, Incorporated
Posted on Jan 30, 2019
Reliable and Affordable
Review Summary
Mind Info Services is a reliable web development service for those on a budget, Prices are fair and the developers have a good work ethic. Communication is great as all involved are just as invested at building your website as you are. Would recommend
Android App
Review Summary
It was wonderful experience to work with them and want to work more.
Varun Oturkar
, Sr. Digital Marketing Executive at maven cluster software pvt ltd
Posted on Jan 29, 2019
Best and remarkable performance
Review Summary
Great service provide by Mind Infoservices, I appreciate all the efforts of their team.
A perfect website developed by their team
What was the project name that you have worked with Mind infoservices?
JcFilmz