MobileCoderz Technologies
HELPING STARTUPS GO MOBILE
Visit website
MobileCoderz is a leading Digital Transformation Company with years of expertise in mobile app development, website development, UI/UX design, eCommerce development, etc. We specialize in developing fully customized IT solutions for the unique needs and preferences of businesses. Over the years, we have successfully completed over 500+ projects and grown into a team of over 120+ geeks. We always deploy the latest and industry-standard technologies such as React Native, Swift, Flutter, Kotlin, Ionic, Xamarin, Angular, and more into our innovative projects. The reliability and quality of our software solutions for global clients have made us achieve a staggering 97% client retention rate.
Our tech team is empowered by certified developers who have extensive experience and skills in delivering end-to-end development solutions around the world. We take pleasure in developing and managing projects of any complexity and scale. MobileCoderz is future-ready with experience in emerging technologies such as AI, ML, AR, VR, blockchain, IoT, Big Data, etc. We manage the perfect plans with agile methodology, the right talents, modern technology, transparency, and a collaborative spirit.
Certifications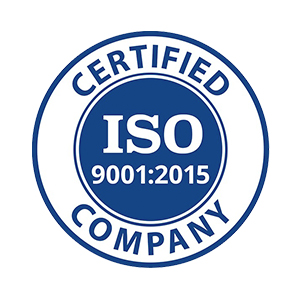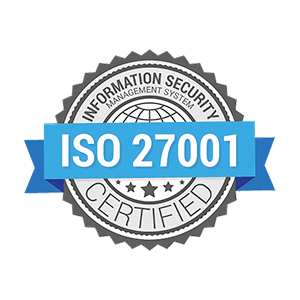 India
B-03, H-221, Sector 63
,
Noida
,
Uttar Pradesh
201301
9560526664
United States
3827 S Carson St Unit 505-25 PMB
,
Carson City
,
Nevada
NV 89701
+1 775 964 8058
United Kingdom
Curramarrow Rushetts Rd, Sevenoaks,
,
Sevenoaks
,
England
TN15 6EY
Saudi Arabia
2115 King Abdullah Rd, Al Faiha District,
,
Jeddah
,
Makkah
22241 8911
Focus Areas
Service Focus
Mobile App Development
App Designing (UI/UX)
Web Development
Software Development
Web Designing (UI/UX)
Client Focus
Large Business
Medium Business
Small Business
MobileCoderz Technologies Executive Interview
Pranay Agrawal
Co-founder
Visit Profile
Please introduce your company and give a brief about your role within the company?
MobileCoderz Technologies is an industry-leading mobile app development agency with ample experience in product strategy & consultation, UI/UX design, and mobile & web app development. Our bespoke specialization in app creation is a result of our ideology to transform the digital industry and empower startups, SMEs, and topmost firms. Being a co-founder of MobileCoderz Technologies, I witnessed our journey from the day since we started with an entrepreneurial idea and reached so far until now! From a team of 3-5 intellectual individuals to a group of 120+ tech nerds, we succeeded in growing exponentially with valuable clientele across the globe. It's our adeptness & mastery that led us to emerge as a big player in the industry with record-proven expertness in crafting stellar apps.
What was the idea behind starting this organization?
The impact of digital mobility transformed that way we interact & indulge into day to day tasks. In consideration of ever-evolving digital technologies, we have foreseen the future of the mobile world, and our findings inspired us to get on the wide stretched platforms offered by the IT industry. In amidst of this, an idea came into emergence with a foundation of MobileCoderz team.
What are your company's business model–in house team or third party vendors/ outsourcing?
Our business model-in adjoins in-house development team and offshore project managers who collaborate to facilitate timely project delivery with utmost client satisfaction.
How is your business model beneficial from a value addition perspective to the clients compared to other companies' models?
We believe in groundwork rather than omitting prerequisite phase of market research, competitor analysis that are crucial phases of product development. Our business model leverages result-driven strategies to mold an idea into a transformative product with superb usability & excellent opportunity to generate increased ROI. All the credits go to our adherence to initial planning & strategic implementation that enabled us to get a deep understanding of the clients' business.
What industries do you generally cater to? Are your customers repetitive? If yes, what ratio of clients has been repetitive to you?
We serve clients from various industries, including travel, media & entertainment, healthcare, education, social networking, retail, & more. We create apps for varied genres from top trending categories with guaranteed innovation, quality, & satisfaction.
Mention the objectives or the parameters critical in determining the time frame of developing a mobile app.
Our parameters encircle the requirements, technologies, complexities, nature of the app, i.e., Native iOS/Android app or Hybrid app & other add-ons. Once the clients finalize the project requirements, we manage to share the precise timeframe for app completion with a descriptive plan of designing & development phases.
How much effort in terms of time goes into developing the front end and back end of a mobile app?
Usually, it takes between 3-5 months for the frontend and backend development of an app. The timeline is subjected to vary as per the complexities involved in the project.
What are the key parameters to be considered before selecting the right platform for a mobile application?
A bunch of considerable factors is there to set the parameters to choose an ideal platform for an app. We significantly note down some imperative factors such as usability, user preference, budget, timeline, compatibility, & potential of an app to survive in the market. Moreover, we prioritize the aspects of app security, trending technologies, user-centric data, & geospatial database.
Which platform do you suggest your clients to begin with when they approach you with an idea (Android or iOS) and why?
We hold expertise in developing apps for both Android and iOS platforms. Although we suggest native app development to our clients, we deliver hybrid apps as an affordable alternative in case if the budget is low.
Android or iOS, Native or Hybrid — which platform is best to use to build your app? What are your recommendations?
As far as aforesaid factors are considered, our recommendation goes to native apps as they support features of a mobile device, but if there are budget-related constraints, then we build hybrid apps at comparatively lower costs than the native one.
What are the key factors that you consider before deciding the cost of a mobile application?
The overall cost of full-scale mobile app development depends not only on the technologies we're going to use for designing and core development but also on the complexities, efforts, resources, & team involved in its progress. We also consider the platforms for which the app is proposed to be developed.
What kind of payment structure do you follow to bill your clients? Is it Pay per Feature, Fixed Cost, Pay per Milestone (could be in phases, months, versions etc.)
We bring a fixed-costing concept for payments on all projects. There are 3 to 5 milestones under our payment plan and schedule them according to each phase of the project progress. The first milestone is marked as reached as soon as the resources are allocated, and the project begins. Other milestones are released with the completion of the deliverable at a certain stage. Here is a detailed breakdown of the payment structure: - In the meanwhile, please have a look at a generic payment plan: - 1st Milestone - $X (Released Upfront) - 2nd Milestone - $X (Released after Design Phase Completion) - 3rd Milestone - $X (Released after Development Phase 1 Completion) - 4th Milestone - $X (Released after Development Phase 2 Completion) - 5th Milestone - $X (Released after Development Phase 3 Completion) Except for the 1st milestone, the payment in the remaining milestone will be equally divided.
Do you take in projects which meet your basic budget requirement? If yes, what is the minimum requirement? If no, on what minimum budget you have worked for?
The basic budget scale varies as per the requirements of the project, as defined by the client.
What is the price range (min and max) of the projects that you catered to in 2018?
Having 200+ projects delivered successfully since our inception, we served various clients for projects with a budget ranging from $5000 - $50,000 in the previous year.
Which business model do you suggest to your clients enabling them to generate revenue from mobile applications? Why?
The blend of mobile app technology & innovation leaps to take a business to the next level. Since nothing is predictable in the digital world, getting a future-ready mobile app solution is a prerequisite to keep a pace ahead in the competitive scenario. The key motive must be focused on aggregating a large client base with the introduction of a user-friendly and engaging platform/app to serve potential users. MobileCoderz reportedly highlights the significant role of premium & freemium models in upraising the revenue generation rates with better engagement. However, the success of a mobile app idea depends on several factors that are already described in the above sections.
MobileCoderz Technologies Clients & Portfolios
Key Clients
Utrack
Hyudai
P&G
Somany
Flyin
Pepsico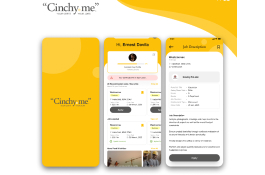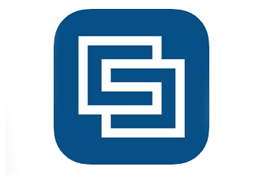 MobileCoderz Technologies Reviews