The mova.io team is made up of highly-qualified and talented software developers - each with their own area of expertise. We build applications for individuals, start-ups, and well-established businesses.
Our main focus is web and mobile app development. We also provide related services, such as back-end development, testing, publishing, analytics, localization, and more.
Slovenia
Kolodvorska
,
Ljubljana
,
Osrednjeslovenska
1000
+380980511777
Focus Areas
Service Focus
Mobile App Development
Web Development
Testing Services
IT Services
Software Development
mova.io Clients & Portfolios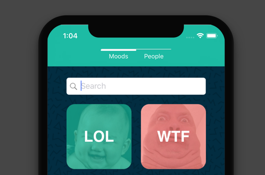 mova.io Reviews
All Services
Mobile App Development
Relevance
Most Recent
Rating: high to low
Rating: low to high
Write a Review
Nasir Mansoor
, Account Engineer at Liberty Mutual Insurance
Posted on Oct 09, 2018
The best app/web development experience we could've asked for
Review Summary
We hired Mova to develop: an iPhone app, an Android app and a website. I've worked with many developers but never had such a terrific experience. The team is very skilled, always delivered on-time throughout the year and maintained excellent communication. These guys truly love what they do and will go above and beyond to make an excellent product - in their work, it's evident that they want to do a great job and not just make money. I am very grateful to be working with Mova and look forward to a relationship of many more years.