Shobi Solutions
Removing barriers in building brands
Visit website
Shobi Solutions is a privately-owned, boutique digital marketing consulting and implementation agency located in Islamabad, Pakistan. Shobi Solutions is one of the fastest-growing digital agencies in the past 2 years, and Shobi Solutions is within 0.5% of all Top Pakistani agencies. . We recently raised $700,000 in a seed round co-led by Classico Window Covering based in New York Brooklyn, which is an holding company and also a custom window covering retail company.
Certifications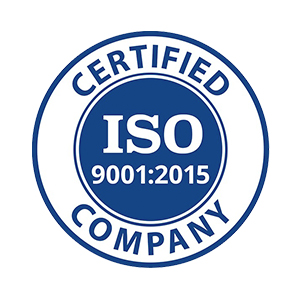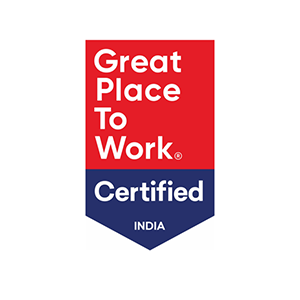 Pakistan
Bahria Phase 7 Prism Mall
,
Rawalpindi
,
Punjab
42000
+92332899149
New Zealand
salt street
,
Christchurch
7476
+64278013267
Focus Areas
Service Focus
Digital Marketing
Writing Services
Advertising
Shobi Solutions Executive Interview
Shahbaz Khan Niazi
Chief Executive Officer
Visit Profile
Please introduce your company and give a brief about your role within the organization.
CEO's Role:
I am Shahbaz CEO & Founder of a renowned Pakistani & New Zealand based Full Stack Digital Marketing Agency named, Shobi Solutions. My role is more of a roller coaster ride; does not limit to just managing employees or customers. But also creating a synchronous flow of knowledge from upper-level of departments to lower-departmental members. By profession, I am an MBA graduate from Pakistan's renowned institute named, the National University of Computer & Emerging Sciences Islamabad. My expertise lies in managing operations, digital marketing, Data Analysis & to create strong customer stakeholder relationships among our investors and customers.
About us:
Shobi Solutions is a privately-owned, boutique digital marketing consulting and implementation agency located in Islamabad, Pakistan & Christchurch, New Zealand. The digital boutique is accredited with PASHA in Pakistan and with NZ-TECH & NZSA in New Zealand. Shobi Solutions is one of the fastest-growing digital agencies in the past 2 years, and the digital agency is within 0.5% of all Top Pakistani agencies.
Shobi Solutions offers services across all digital aspects such as Web Design, Tracking and Data Analytics, Search Engine Optimization, Local Listings Management, Paid Search, Organic & Paid Social, Social Community Engagement, Programmatic, Creative Development, and more. By deeply understanding each client, and acting as an extension of their internal team, Shobi Solutions uses data analysis and historical context as the foundation of each media strategy; layering on industry trends and best practices to drive meaningful results for their clients.
Shobi Solutions also leverages machine learning, artificial intelligence, strategic partner relationships, and a team of fully-certified, agile, digital experts to drive performance-centric results for clients across a multitude of industries, of all sizes, and budgets. A product of Spectre Solutions.
At Shobi Solutions, we want to solve the biggest problem in indexing Google Search: everyone is guessing. Publishers need to know what strategies to build, how to monetize them, and where and when to price them. Advertisers and brands need to identify their target users and determine where to allocate resources in order to reach them most effectively. Investors need to know which niches and genres are growing the quickest, and where users are really spending their time (and money). In business, we need data to make informed decisions. Spectre provides the most actionable Google Search insights in the industry. We aim to make this data available to as many people as possible. Spectre Solutions work on; Content Writing, Copywriting, Email Marketing, SEO (on-off), Technical writing, ERP establishment; CMS, and SMM maintenance.
We recently raised $700,000 in a seed round co-led by Classico Window Covering based in New York Brooklyn, which is a holding company and also a custom window covering retail company.
Spectre is a #web3.0 product of Shobi Solutions that is making a smooth transition in the blockchain industry. Helping to create an Ed-Tech platform for Web3.0 Developers to get acquainted with the top companies in Web3.0, not just this but also removing barriers in the centralized banking systems by using redeemable NFTs in a decentralized financial system.
What is the story behind starting this company?
Since I joined my university in mid-2016 I was open to experiences and learning from the best. Shobi was a result of all my experience and all the struggles I faced when I was a kid. I and developer Mr. Haider founded Shobi in 2017 while having a paratha roll (Bread & Chicken) in the back café of our university. We thought of creating our own service in the heart of Pakistan, the twin cities. Haider was fond of creating user experiences and interfaces and I was passionate about selling and developing business. We merged the talent and came up with an abomination. Shobi started to provide one-stop solutions to start-ups in the creator's economy and started to help B2B & C2C businesses by giving them unique solutions.

Shobi Solutions was founded at the National University of Computer & Emerging Sciences as a basic freelancing website based in the Twin Cities in Islamabad. At that time Shobi Solutions was named Spectre Digi-Techs. At Spectre (Today Shobi), we used to create eBooks and sell them using Affiliate Marketing in; Germany, Spain, France, and Sweden. Not just this but we were also selling custom digital art made on canva or adobe. Our customers really fell for it. Our team had strong knowledge & expertise in digital marketing. We combined every individual with multiple talents and created a virtual world.

Due to Covid-19 in July, most of the institutes were looking for online agencies to help them with their exams, assignments & semester projects. We had this golden opportunity that we couldn't miss and came up with our own marketing team and content writing team. Here we founded Shobi in 2022.

Later on, in 2020 we created our own web presence and stepped into the digital world by selling digital marketing services. Shobi in Pakistan is now a part of PASHA, NZ-TECH, PSEB, and ICCI.
What are your company's business model–in house team or third party vendors/ outsourcing?
Before Shobi created its own in-house team, we had to partner with third-party business vendors and specialists with multiple talents. We at Shobi were facing VAT charges and third-party taxes which we had to avoid.

Hence, we created our own in-house team. Shobi Solutions is a Service based agency with clients working with their respected associates. This helps Shobi create a strong competitive edge over its competitors and create a strong pricing model. We are an effective & efficient team of 24 people who are contributing to the betterment of the society.
How does your company differentiate itself from the competition?
Our USP is our location and pricing strategy. Furthermore, we are the only company that is providing free of cost market plans and market analyses. We have our own training program also free of cost. Our pricing packages are really negotiable. We have a really strong customer support department 24/7 available.
What industries do you generally cater to? Are your customers repetitive? If yes, what ratio of clients has been repetitive to you?
We generally work within the web3 industry; we remove barriers for builders who are creating a future of the web. Web3 industry is the next big thing where investors and stakeholders are pouring money. We help create sustainable, effective & efficient business models.

Yes, our customers are repetitive. Our Repeat Customer Rate is 25%. Moreover, our repetitive customer gets multiple discounts from our team and has access to premium functions. Our main clients are based in the EU, UK, US, and Australia who are connecting with us regularly.
Please share some of the services that you offer for which clients approach you the most for?
Our premium services include;
SEO, (on-off & technical)
Email marketing (email optimization)
Back linking analysis | Competitor analyses | Duplicate Content Check | META optimization
Blog posting | Content Writing | Facebook Ads | Social Media Ads | Google Ads
Full Stack Digital Marketing >> Best Seller
What is your customer satisfaction rate according to you? What steps do you take to cater to your customer's needs and requirements?
Our satisfaction rate for the year 2021 – 2022 was 75% and 25% was our repetitive rate. To measure our customer satisfaction, we have a 7-point liker scale to measure customer satisfaction. We have an online retro that allows us to understand them better.

Our online survey is really simple, we send them invites to join our retro then we have an online meetup with them where we ask questions and we fill the survey with their suggestions and opinions.
What kind of support system do you offer to your clients for catering to their queries and issues?
Our support system is managed by AI chatbots that answer 100% of queries and address them using AI features. With this new accelerated adoption majority of issues are addressed with it. Yet, if they are not addressed they are automatically registered to our calendar and our customer support associate reaches them easily.
What kind of payment structure do you follow to bill your clients? Is it Pay per Feature, Fixed Cost, Pay per Milestone (could be in phases, months, versions etc.)
At Shobi Solutions; most of our projects are budgeted on a fixed-cost basis. As this option is more suitable for businesses that want subscriptions on monthly basis. Though we do costing on a milestone basis and on basis of features.

Here at Shobi we prefer to have suitable packages for clients who are working on per monthly basis we give them scheduled price packages that are customizable according to their needs.
Do you take in projects which meet your basic budget requirement? If yes, what is the minimum requirement? If no, on what minimum budget you have worked for?
We don't seem to focus much on budget, our goal is to help businesses 10X their income. No project or client is small or big but what matters is the idea that is resonating behind it. All our projects are valued for time, quality and money. We have to make sure that the clients' money and time are both valued so they are multiplied by majority of requirements.
What is the price range (min and max) of the projects that you catered to in 2021?
We managed to clear projects that had been worth from $5,000 to $10,000. We cater to work with companies that are in the startup or MVP stages. Our main goal is to help business owners get custom packages tailored to their needs.
Shobi Solutions Clients & Portfolios
Key Clients
Block360
akru
advancedoffice
hydrogenwatch
kingspan
spareparts
Shobi Solutions Reviews
All Services
Digital Marketing
Advertising
Relevance
Most Recent
Rating: high to low
Rating: low to high
Write a Review
Dilawar Khan
, Lead Web Developer at Google Developer Student Club
Posted 11 months ago
The front end of the website was very friendly, our impressions rose to 100 thousand to 200 thousand in 2 months time.
Review Summary
The budget for the front end was fair enough for me. The delivery was on time. There was a glitch on the front end, but it was adjusted in the package they gave me.
What is it about the company that you appreciate the most?
Experienced Professionals with dedications to overcome obstacles. They were very kind.
What was it about the company that you didn't like which they should do better?
As working from another country, there are many times zone issues, if they could be resolved.
Company Response
Shobi Solutions
Thank you Mr. Dilawar, we really hope to help you grow your business.
Posted 11 months ago
Anza Rauf
, CMO at Hydrogen Watch
Posted 11 months ago
Value for money, quality excellent and timely managed. Pricing package needs to be a little custom
Review Summary
The project we asked for was developed in time. Pur CAC was reduced from $13 to $6.7. Our impressions increased from 1000 to 5000 impressions in just 25 days time period. It was quality for money.
What was the project name that you have worked with Shobi Solutions?
Hydrogen Watch Full Stack Digital Marketing
Describe your project in brief
created interesting & engaging content attracted a new & relevant audience launch marketing campaigns to increase brand awareness increase the number of new app users Impressions were increased from 1000 to 5000
What is it about the company that you appreciate the most?
project was timely managed and team was available 24/7 to support our customer service department
it was true quality of money. We got what we were looking for
What was it about the company that you didn't like which they should do better?
A little flexible on customised projects. The package needs to have customised pricing
Company Response
Shobi Solutions
Thank you friend for an honest feedback
Posted 11 months ago