We are a team of technical geniuses who specialize in crafting intuitive websites, eCommerce stores, and marketing materials. Being a versatile web development and designing company we specialize in various CMSs including; WordPress, HubSpot, Wix, Webflow, and many others. Equally, we delight active shoppers by creating eCommerce stores on; Shopify, Big Commerce, and WooCommerce. Alongside, we provide migration and PSD conversion services as well. In this era of digitization where thousands of people are competing online, standing out and becoming customers' favourite is crucial. Keeping this in mind we provide that give a distinct look online such that a visitor never leaves your website unexplored. We incorporate our creative efforts with your preferences and deliver the output as per your expectations. Our habit of crafting valuable digital solutions has led us to the direction of progress. Getting the badge of 'HubSpot Solutions Partner' is one of the worth-mentioning milestones we ticked off from our achievement list, but we believe that we still have a long way to go.
Certifications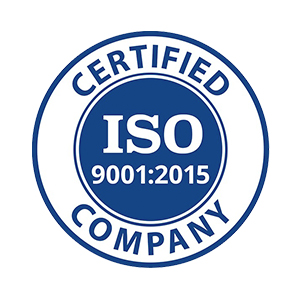 India
603, 6th Floor, B Square-I, Near Neptune House, Iscon-Ambali BRTS Road,
,
Ahmedabad
,
Gujarat
380058
+918200798068
India
Velocity 904-910, L.P. Savani Road, Nr. Madhuvan Circle
,
Surat
,
Gujarat
395009
Focus Areas
Service Focus
Web Development
Web Designing (UI/UX)
TRooInbound Pvt. Ltd. Clients & Portfolios
Key Clients
GreenFlex
Primis
Sideways6
Winmo
JKB
WinView Games
Panorama Education
Beauty Barrage
Stereonet
McDonalds
TRooInbound Pvt. Ltd. Reviews
All Services
Web Designing (UI/UX)
Web Development
Relevance
Most Recent
Rating: high to low
Rating: low to high
Write a Review
Nicole RATLIFF
, Digital Nomad at MixedTrioTravels.com
Posted 8 months ago
Stellar service and quality work by a top notch development team
Review Summary
This was my 3rd time working with TRooInbound Pvt. Ltd. and I always enjoy doing so. The staff provide quality work and stellar customer service support. They are my go to team for any website development because I know I will be getting amazing work.
What was the project name that you have worked with TRooInbound Pvt. Ltd.?
IFG wordpress website redesign and revamp
Describe your project in brief
They used website Adobe XD mockups I created and turned that into code via Wordpress in order to create a dynamic new website that hits the mark.
What is it about the company that you appreciate the most?
Supportive and amazing customer support team who informs throughout the project.
What was it about the company that you didn't like which they should do better?
Nothing required improvement, the project manager and the team listen and provide stellar service.
Jake Wandro
, Busser at at Anchos Southwest
Posted on Jul 15, 2020
VERY helpful in customizing/fixing landing pages
Review Summary
We were having trouble with a landing page that we purchased from the hubspot marketplace and WOW were they very helpful and understanding. We didn't expect them to go out of their way to customize our landing page but they went beyond the minimum amount of work and helped us in any way we needed. At first we were frustrated with the product but after working alongside them, I was really pleased and excited about their services. Definitely would recommend them.
Simcha Weil
, Director of Marketing at Primis, Video Discovery
Posted on May 19, 2020
Great landing page, great company
Review Summary
Using their Hubspot landing pages, best ones in the market, great company.
Simple, Stylized, Easy to use template
Review Summary
I love the newsletter template, it's stylized just right for my industry. The format is easy to use and makes my job much easier. I would highly recommend using this template.
Jonathan Tilly
, CEO at STAFFLAB
Posted on Oct 17, 2019
When you are looking for quality at good price
Review Summary
I ordered TRooInbound landing pages on HUBSPOT market. I liked the quality but I was more happily surprised by the reactivity of the hotline when I asked some technical questions. TrooInbound is a great webdesign supplier that reach French standards ! Keep going the good work.
What is it about the company that you appreciate the most?
The reactivity and the quality of their products
What was it about the company that you didn't like which they should do better?
Maybe translation in French ? :-)
Bryttney Murphy
, Demand Generation Director at Winmo
Posted on Sep 06, 2019
Quality Template, Great Customer Service
Review Summary
I bought their Email Newsletter Template TRIHSEO2 and the quality of the code was fantastic. It was exactly as stated in their description. They responded quickly to my customization request of taking out one of the CTA buttons and it was completed in under 24 hours! They were very responsive and had great customer service.
Andy Magnes
, Creative Director at WinView Games
Posted on Jul 09, 2019
Purchased Vitamin Email Template on HubSpot, Worked With them to Perfect It
Review Summary
We purchased the Vitamin Email Template on HubSpot for $10. Although it was a low price, they worked with us to customize it within our style guide. They were very helpful and responsive throughout the process.
What is it about the company that you appreciate the most?
Responsiveness and capabilities.
What was it about the company that you didn't like which they should do better?
N/A
Amelia Hooper
, Freelance Social Media Marketer at ameliahooper.com
Posted on Jun 18, 2019
Hubspot Template done well!
Review Summary
Very good communication and output from Trooinbound! Only difficulty was working between the time zones of India and New Zealand. Otherwise, so far, very happy with the template
What is it about the company that you appreciate the most?
They allow for changes and are flexible
What was it about the company that you didn't like which they should do better?
Communication between timezones.
Jenna Buckle
, Marketing Manager at Panorama Education
Posted on Apr 18, 2019
Excellent HubSpot email template and service
Review Summary
We purchased an email template created by TrooInbound, and they were extremely quick and responsive when we asked them to customize elements of the template for us. Thank you!
JennyKate Barkin
, Website Design | Copywriting | Squarespace Training | Logo Design & Branding at JKB Creative
Posted on Mar 07, 2019
Hubspot Customization Work - Great Communication, Excellent Work, Efficient and Easy Process
Review Summary
We loved working with TrooInbound. They were incredibly professional and had excellent communication throughout the entire customization process. They completed the work in no time and it was all 5 stars! They even provided complimentary customization for one of our Hubspot templates. Will definitely work with them in the near future. Thanks, Ankit!
What is it about the company that you appreciate the most?
Efficient, easy and fast!
Nir Taranto
, Online Marketing Consultant at CRO and SEM Expert
Posted on Feb 13, 2019
Beautiful email templates on HubSpot
Review Summary
I bought on of the email templates on the HS market and it was working great saving us a lot of development time!
Robert Follis
, Director of Marketing and Sales at StereoNET
Posted on Dec 14, 2018
Hubspot Landing Page update
Review Summary
I had terrible trouble building a landing page in Hubspot and could not get it right. I saw a note from TrooInbound on the HubSpot forums and thought I would email them.

They replied quickly with a very reasonable quote, I approved this and Troo swung into action. The job was completed very swiftly and efficiently, I made a few small revisions and then gladly paid the invoice.

As I get deeper into HubSpot, I am delighted to have found someone who can help me get it right, affordably & swiftly.

Thanks Team Troo

What is it about the company that you appreciate the most?
Quick and helpful responses to email Sensible pricing Ability to handle small jobs on demand
What was it about the company that you didn't like which they should do better?
Probably better English on their website (-:
Victoire Colliou
, Marketing & Communication Assistant at GreenFlex
Posted on Dec 04, 2018
Profesional-looking template
Review Summary
I purchased the Webnest email template a few weeks ago and am very pleased with it so far! The customization is very quick and easy and the final email look was sleeked. I was also surprised by the speed and quality of the customer support. Would definitely recommend!
Brittni Fields
, Marketing Strategist at Turpin Communication
Posted on Nov 22, 2018
Beautiful Templates on HubSpot
Review Summary
I used an email template in HubSpot which was beautiful. They were also available right away to answer any editing questions I had.
Chris Sheen
, CMO at Sideways 6
Posted on Nov 15, 2018
Fantastic Service
Review Summary
I've been really impressed with the service provided by TrooInbound - They were really quick to respond to my request for help with some design tweaks to a Hubspot landing page and were a delight to deal with. Would recommend them!