#UAATEAM
Digital marketing agency for the best projects.
Visit website
We offer digital marketing services to firms who wish to maximize their internet marketing efforts.
Based on your project and objectives, we can provide complicated or simple consulting services.
SEM (PPC) management - your advertisements will be displayed above the organic search results in the most major web search engines based on the keywords you specify.
SEO management - we will optimize your website or application to rank higher in search engine results.
Email marketing - we'll enhance your brand's revenue and user engagement. Promotional emails, welcome series, and cart abandonment
Social Media Marketing (SMM) - we'll advertise your company on social networks and enhance audience interaction. We will collaborate with influencers to increase brand awareness and sales.
CRO (Conversion Rate Optimization) - we will analyze your data and raise the conversion rate of your website or advertising campaigns without increasing your budget.
Our company is a Google Premier Partner and Meta Marketing Partner.
We are also partners with such services as Shopify, Klavuyo, Mailchimp, and TikTok, indicating that our qualifications are of the greatest level.
Contact us immediately to discuss your online advertising idea.
Ukraine
Gagarina lane 20
,
Kharkiv
,
Kharkiv
61001
+380668757960
Canada
27 Timberview Dr
,
Thornhill
,
Ontario
L4J 8M2
United States
3000 El Camino Real Building 4 , CA
,
New York
94306
1 (650) 304-066
#UAATEAM Executive Interview
Max Zakhozhiy
Marketing Director
Visit Profile
Please introduce your company and give a brief about your role within the company?
We are a Ukraine based digital agency with 30+ specialists in the team.
Our company is professional in the digital marketing area. In less than five years, we got top positions in different listings and ratings worldwide. We provide our clients with high-quality services in SEM, SMM, SEO, email marketing, and analytics.
Mention the objectives or the parameters critical in determining the Digital Marketing Strategy for a client.
First of all, you need to understand clearly your goals and KPIs for digital. If this point is ok – you'll reach your goals.
Also, it is vital to have analytics for your business; to calculate all the parameters like conversions, revenue, ROAS, conversion rate, etc.
How does your company differentiate itself from the competition?
We prefer to work on a long-term basis. Also, we can provide clients with a full-time outsourced team.
What industries do you generally cater to? Are your customers repetitive? If yes, what ratio of clients has been repetitive to you?
E-commerce is the main category of clients.
Apps, services.
Yes, we have clients who launch several businesses with our team. Also, we have clients who work with us for more than 5 yrs at the moment. Loyalty from the customer side – better than any review.
Please share some of the services that you offer for which clients approach you the most for?
Google advertising, Facebook ads, social media management, e-mail marketing, and SEO.
What do you find to be some of the most key factors for running a successful agency in the field of Digital Marketing?
Be honest with your client and not promise perfect results without tests and analytics.
What are the key factors that you consider before deciding the cost of a project?
We calculate everything on an hourly rate. It's clear for customers and for us.
What kind of payment structure do you follow to bill your clients?
We prefer to work on prepaid, but it can be 50% also.
What is the price range (min and max) of the projects that you catered to in 2018?
It's very different; if we are talking about client budgets, the range is from $10K to $1M / mo.
Name a couple of activities that you think to provide the best ROI in terms of benefit/impact when it comes to different areas of Digital Marketing.
Test.
Launch first campaigns with a small budget and test it.
Scale just that campaigns which perform best.
You need to have a sharp mind and always look at the analytical data before you make your decision.
#UAATEAM Clients & Portfolios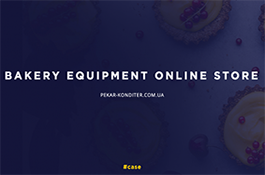 #UAATEAM Reviews
All Services
Advertising
Digital Marketing
Relevance
Most Recent
Rating: high to low
Rating: low to high
Write a Review
Cory Wright
, Learning Facilitator at at Goldman Sachs
Posted on Mar 14, 2022
The UAATEAM agency is good and we like the work they do for us.
Review Summary
The UAATEAM agency is good and we like the work they do for us. The team prepared strategy for 3 month for us after briefing. Also, they provided us with all the reports and account access we need.
Results are good so we continue our work.
What was the project name that you have worked with #UAATEAM?
Markjeting and advertising for Goldmad Sachs new investment project
Describe your project in brief
We launched brand new online page and needed advertising and marketing for it. New service is also in investment segment which is supported by Goldman company.
What is it about the company that you appreciate the most?
They are professionals in what they do. Also, they reply any time in details.
What was it about the company that you didn't like which they should do better?
Maybe some additional services which they can provide to their clients.
Christopher Martin
, Assistant at Amazon
Posted on Mar 10, 2022
We very satisfied with work which tha uaateam provide us
Review Summary
First of all I would like to note, that professionals in uaateam have wide range of skills like google ads, adroll, fb ads, marinesoftware etc. it was hard for us to find specialist with all these skills. They fixed our analytics and e-commerce tracking at the beginning and then we continue with advertising campaigns optimization. We received the result we looked for in 2 month after the start. Now we continue our work.
What was the project name that you have worked with #UAATEAM?
Digital marketing for Pax plumbing stores
Describe your project in brief
We are Pax plumbing company. We sell plumbing tools and equipment around USA. Our main source is online sells: google ads, FB ads and google organic traffic
What is it about the company that you appreciate the most?
They also give us suggestions regarding the parts they not responsible for
The team is fast and very motivated to do the work as best as they can
What was it about the company that you didn't like which they should do better?
the team is great. maybe would be good to get also some additional services
Jason Scott
, Assistant at Amazon
Posted on Mar 09, 2022
I very appreciated the work we do together with uaateam agency
Review Summary
We are cycle store in London. We looked for an agency which can close our tasks for paid traffic and search engine optimization for Google. Our main goal was to get more sales from online store.
The team did free analysis and provided us with a few month plan for work.
They created new advertising campaigns for google and facebook, gave us suggestions regarding website.
We got 25% more sales than previous year from paid traffic, our organic traffic also increased by 40%
What was the project name that you have worked with #UAATEAM?
PPC and SEO for Mercian cycles online store
Describe your project in brief
We are cycle shop in the UK, London. Our task was to get more sales from Google and Facebook and we did it with the team.
What is it about the company that you appreciate the most?
I like the speed they work with and their motivation to do the work as best as they can
What was it about the company that you didn't like which they should do better?
I really like the way we work with the uaateam agency. All is good
William Mansfield
, DentistDentist at KDental Clinic
Posted on Feb 17, 2022
They are good in what they do. Like the work with thie team, they are experts.
Review Summary
We had long negotiations with uaateam and we finally decided to work, because they give us a lot of information about strategy, forecasts and all the risks we can get. We like their work style - they are digital geeks and track all changes and all the data on websites.

We asked for pay per clicks and seo services, but the team provided us help with digital marketing strategy. We did also design, email marketing and cro. CMO Max if very open and friendly person who helped us with strategy for marketing and social media.
What was the project name that you have worked with #UAATEAM?
Cosmetics ecommerce which sells different brands
Describe your project in brief
We sell different brands under our online store. Our experience in digital markeitng is big and we know what our users need. We work around the world and try to catch the international team for this project.
What is it about the company that you appreciate the most?
I like the sppeed they work with. very fast reaction on our requests
They try to take care about the project and not always agree with us about channels. I like it
What was it about the company that you didn't like which they should do better?
would be good to receive more suggestions about another channels
would be good to have local meetings sometime to discuss project
Google Analytics, PPC, CRO actionable insights
Review Summary
I contacted the agency with a request to set up Google analytics and a comprehensive solution for my project.
They worked quickly and were able to help.
I can recommend them as highly qualified specialists.
Reliable company
Review Summary
the company's specialist helped to solve the breakdown with call tracking settings. everything was done on time and no unnecessary questions.
Professional and excellent Partner
Review Summary
Partnering with UAATEAM has really helped our company's success by increasing our customers' trust. The impact has been extremely positive, counting on the great experience that UAATEAM has in the digital marketing sector, on the management of PPC campaigns and social media marketing.

Starting from scratch, the e-commerce business in the first month recorded a total turnover of over 400K $. And the turnover continues to grow!

The entire team is ready at any time to answer our questions with competence and professionalism. The Team is attentive to details, results-oriented, and of a high level.

Our work with them continues and we are sure that we will achieve many other great results with them.
Edgar Brovdi
, COO & Co-Founder at at World of Comics LLC
Posted on Aug 18, 2020
review from World of Comics
Review Summary
Specialists from uaateam agency are highly qualified. From the very beginning, we identified key metrics that shall be optimized to reach effective results. As for know, they optimized CPA/CR/google shopping indicators, increased the effectiveness of marketing campaigns on FB and brand awareness in total. We are delighted with the competencies that are being provided by uaateam agency: they are transparent in communications (it is rare and valuable), flexible in terms of cooperation and very client-oriented. I would highly suggest considering specialists from uaateam agency as a potential partner for optimization and targeting. Our cooperation is beneficial with positive ROI.
Viktor Sobiecki
, CTO at Digital Forensics Corporation
Posted on Feb 19, 2020
Reliable partner
Review Summary
We collaborate with UAATEAM one and a half year. 2 Adwords experts responsible for campaigns with 150K per month. Their consistent work and expert advices help to increase conversion rate and decrease costs
Kseniia Elksnis
, SMM Manager at Binary Compatible Inc.
Posted on Jan 23, 2020
Very professional team
Review Summary
I'd worked with these guys in Google Ads campaign. They always provide great support. It was pleasure to work with this team.

Ievgen Anisimov
, Test Lead at GlobalLogic
Posted on Aug 29, 2019
One of the best advertising companies I've been working with
Review Summary
I have a project where advertising consulting is needed. These guys are truly professionals! They helped me to increase my earnings within two months. Great communication and support. Thank you so much!
What is it about the company that you appreciate the most?
Communication skills, performance, expertise, support
Professional team
Review Summary
We've been working with UAA team for the three years. Very professional team. Great communication, monthly reporting. Pleasure to deal with