Vipra Business Consulting Services Pvt. Ltd.
Your Partner from Creation to Promotion!
Visit website
We are a Technology consulting and solution provider with Headquarters in Noida and offices in US, UK, UAE, Saudi Arabia and Kuwait. With the experience, enthusiasm and commitment, we have assisted several businesses from across industries' to become not only successful but also high performing and valuable organization.
It's always the people, for people and by people, and this is what Vipra strongly believes, incepted in 2014, considered as young still experienced, Vipra created a team of experienced techies to ensure the durability of the service that Vipra offers to its client.
Vipra has served small to large level industries from across domains, be it just a minor development or an automation of a complex subject, Vipra can take over the coding part, team is really good at it. We have expertise in core development on web and mobile application, ecommerce solution, high end business websites, ERP, CRM and Complete Digital Marketing.
We believe in delivering the digital success to our clients, to increase customer engagement, provide actionable insights and boost revenue. We use the combination of innovative technology with our team of trusted and creative professionals. It's our unique combination of people, products, solutions and technology that sets us apart. We offer data-driven solutions that help you better understand your customers in order to increase engagement and inspire action.
Certifications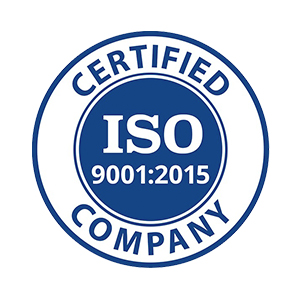 India
C 77, Sector 2
,
Noida
,
Uttar Pradesh
201301
+91-120-4126945
United States
340 s lemon ave #4666
,
South Carolina
91789
+1-877-294-6885
Focus Areas
Service Focus
Web Development
Software Development
E-commerce Development
Mobile App Development
IT Services
Client Focus
Small Business
Medium Business
Large Business
Vipra Business Consulting Services Pvt. Ltd. Executive Interview
Vivek Singhania
CEO & Managing Director
Visit Profile
Please introduce your company and give a brief about your role within the company?
Vipra is a one-stop-shop for any and every business in today's digital era. With our footprints in the US, UK, UAE, Saudi Arabia, and Kuwait, we've catered to numerous businesses from different niches. Our core expertise lies in web and mobile app development & internet marketing, which makes us an end to end business solution entity.

I am the CEO, and like any other CEO, I take care of the overall operations, corporate decisions, and resources of the company.
What was the idea behind starting this organization?
The idea behind starting this organization was to offer a 360 digital solution to businesses with a specific focus on app development and their promotion. Generally, most businesses develop apps to cater it to their targeted audience but require digital marketing for their online promotions. Vipra Business Solutions takes care of everything, from development to the promotion via digital channels.
What is your company's business model–in house team or third party vendors/ outsourcing?
We have an in house team for development and internet marketing operations. Keeping an in house teams saves us time and discrepancies. And so, we are able to resolve issues, more importantly, complete projects and coordinate with clients faster.
How is your business model beneficial from a value addition perspective to the clients compared to other companies' models?
I think every business model has something special, which is why businesses adopt them. For us, we offer development of apps and digital marketing from the same space. Any business that wishes to develop an app would eventually need to promote it and with us, you don't have to look anywhere else.
What industries do you generally cater to? Are your customers repetitive?
We have clients coming from various industries & domains, and we welcome them all.
Most of our customers come back to do repeat business with us, especially the ones who avail our development services. Like I mentioned before, most of the businesses after getting their app developed, get associated with us for digital marketing. However, there are others who may come back for another development project, but yes, we do have long term relations with our clients.
Mention the objectives or the parameters critical in determining the time frame of developing a web app.
To determine the time frame, we usually send out a questionnaire to our clients. The series of questions help us understand the scope of a project, amount of resources and the time required to complete it. This practice helps us give a realistic timeline to our clients.
How much effort in terms of time goes into developing the front end and back end of a web app?
Again, it depends on the type of app. While static web apps take less time, apps with complex functionalities and those that are dynamic in nature might take a lot of time. So, each project is unique in terms of efforts, and we treat each project like that.
What are the key parameters to be considered before selecting the right platform for a web application?
In most cases, it depends on how intricate the design is going to be, along with the security measures, and the features a client seeks. When we have a clear and concise skeleton of the application, then it is relatively easy to determine the right platform for it.
Which platform and technologies do you prefer to use in development of your web apps?
We develop whatever our clients wish to build, but if they're not sure, then we do provide our consultation. If our clients want something economical and budget friendly, then we recommend PHP.
Do you offer website design templates or customised website design, and do you have a responsive website design?
We firmly believe in custom design, as each client has a specific business and requirement, we ensure the website talks the same, and as we understand the current users' stats, we ensure every design fits perfectly to every screen resolution by offering responsive website design.
Which Content Management System do you prefer to use (Wordpress, Joomla, Drupal etc)?
They are all great CMS, but according to the popularity and SEO friendliness, I think WordPress.
Do you provide website maintenance services?
Yes, with additional cost.
What are the key factors that you consider before deciding the cost of a web application?
Cost of a project depends on the hours put in, the required skill sets, plus the technology on which it gets developed.
What kind of payment structure do you follow to bill your clients? Is it Pay per Feature, Fixed Cost, Pay per Milestone (could be in phases, months, versions etc.)
We are very flexible with our client requirements; we offer fixed cost, time and material, and dedicated resource, based on clients' business requirement. We prefer Offshore Dedicated Center as it gives our clients freedom while developing their application.
Do you take in projects which meet your basic budget requirement? If yes, what is the minimum requirement? If no, on what minimum budget you have worked for?
Yes, we do. There is no minimum requirement that we have, our budgeting process is straightforward, we understand the project's requirement, based on that effort hours are calculated and the hours are multiplied by the hourly rates. We are very flexible and client's satisfaction and retention are most important to us, so be it a small requirement or a complex one we deliver it.
What is the price range (min and max) of the projects that you catered to in 2018?
We have worked with startups as well as enterprises. According to our 2018 calendar, $1000 was our smallest project and $110,000 was the biggest.
Kindly share your feedback on how GoodFirms has been doing so far in increasing your visibility among potential clients.
GoodFirms has really helped us with quality visitors and we have planned to invest in GoodFirms this year and try to grab more visitors to increase our reach in the market.
Vipra Business Consulting Services Pvt. Ltd. Clients & Portfolios
Vipra Business Consulting Services Pvt. Ltd. Reviews
All Services
Web Development
E-commerce Development
Digital Marketing
Mobile App Development
Relevance
Most Recent
Rating: high to low
Rating: low to high
Write a Review
Best Software Development
Review Summary
The best company of sofware development, Excellent service and quality
Kakoli Dutta
, Vice President at Star Secutech Pvt Ltd
Posted on Sep 26, 2018
Thanks you for Developing our Website
Review Summary
We took the services from Vipra to help us build the Website and help us with the Ranking of our website. The staff is really good and they understand our requirement and based on that have designed our site. They provide 24/7 assistance wherein they are always available to answer our queries and give resolutions. The Team of Designers and the Developers along with the Project Manager - Somudeep has been really good, with the intellectual intelligence. The staff is well versed with the current technology and the market trends. I am very happy with the services that has been provided by VIPRA. Great Job DONE..
What is it about the company that you appreciate the most?
The Designers are very good and the Project Manager made sure that the all the deliverables are on time. Perfect Quality
What was it about the company that you didn't like which they should do better?
As of now all good...
Company Response
Vipra Business Consulting Services Pvt. Ltd.
Thank You Kakoli for your Kind words, We always look forward to serve you for all your Digital Needs.
Posted on Sep 26, 2018
Best Digital Marketing Company
Review Summary
Vipra Business is a leading Digital marketing company in India and USA.Providing best services in SEO , SEM, ORM and Paid Campaign.
Vikash Marodia
, Project Manager at VIT Infotech
Posted on Jul 13, 2018
An Excellent company to work with
Review Summary
I have being dealing with VIPRA since long and the journey so far has been very good. VIPRA team very well understands customers requirements and expectations and delivers accordingly. I wish all the very best to the team and strongly recommend VIPRA for software consulting services.
What is it about the company that you appreciate the most?
Availability and promptness
What was it about the company that you didn't like which they should do better?
Would recommend to be little bit more process oriented
CARO KINSELLA
, Licensed U.S. Immigration attorney at Law Offices of Caro Kinsella
Posted on Jun 11, 2018
Really Great Service
Review Summary
I would recommend Vipra for anyone who wants Professional IT services and reliable work. I highly recommend this company to all business who need assistance with any sort of developmental work and Marketing.
Jitendra Kumar Verma
, Sr. Developer - PHP at IDS Logic Pvt Ltd
Posted on Nov 14, 2017
Amazing Vipra
Review Summary
The most attractive thing is support after completion of web application,suggestion given by Vipra are really very good at any particular phase of web application.
Amr Wagih
, Owner at STRUCTO-BUILD (Engineers&contractors)
Posted on Sep 24, 2017
Great experience with VIPRA BUSINESS service
Review Summary
It is my first time to have overseas online design , Anas Ali from Vibra business gave me an international call and he was keen to follow up with me to develop my website he is an honest person , if he reached you don't hesitate just go ahead take the deal you will not regret , he introduce me to design team through Tanmayee .

Tanmayee as well is a hard worker , talented , she understood all my requirements and she was patient to listen to me and go step by step to develop and update all my requirements.

it is exceptional experience , Vipra Web Design is just great. When I have a question Vipra team answer it at once, they have more than an outstanding customer service. After having a bad experience with my old Web Designer Company, I would say that VIPRA BUSINESS people are very professional and their knowledge is incredible, they also solve problems very fast, I am impressed. I will recommend VIPRA BUSINESS to all my customers, friends and clients.
What was the project name that you have worked with Vipra Business Consulting Services Pvt. Ltd.?
Great experience with with VIPRA BUSINESS service
A Successful Story
Review Summary
We, at Provision - Branding & Marketing, have created a very strong business bonding with Vipra Business, and this could only happen due to their high professionality and commitment. Vipra's team is a living example of a client satisfaction oriented mentality; they know exactly what you want, or most importantly; what you actually need, and sometimes, or most of the times, even more than you do!

A special appreciation to Mr. Raun, Business Development Manager, who will always give you the feeling that he is your man at Vipra Business, and this is an essential key to open any door to success.

Thank you Vipra, I'll get back to work now, as you know, we have a lot of work to do together ;-)
Julio
, Storage Engineer at Intercontinental Exchange
Posted on Sep 12, 2017
Great App, Web, and Software Developers
Review Summary
Vipra took my small idea and made it so much more. Hands down the best vendor a startup can ask for.
The wealth of knowledge that this company possesses is incredible. Please consider Vipra for your next development project.