Vyshnavi Information Technologies (India) Pvt. Ltd
VIT Infotech
Visit website
Vyshnavi Information Technologies India Private Limited (VIT) is a global Information Technology Company established in the year 2001 with headquarters in Bangalore, having development centers in Bangalore, Pune, US and Canada. Our range of services includes Design, Development and Testing of software components for Product Companies, turn-key Software Solutions for Retail, e-Governance, Utility, Facilities, and Mining Industries. VIT is also a product Microsoft Certified Gold Partner and Oracle Gold Partner.
Certifications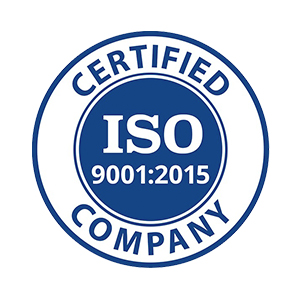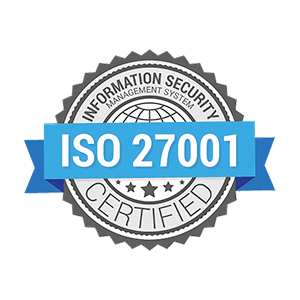 India
Residency Road
,
Bengaluru
,
Karnataka
560025
080 22249715
United States
2603 Camino Ramon
,
San Ramon
,
California
94583
4084546218
Focus Areas
Service Focus
Software Development
Testing Services
Mobile App Development
Maintenance & Support
IoT Development
Client Focus
Large Business
Medium Business
Small Business
Vyshnavi Information Technologies (India) Pvt. Ltd Executive Interview
Ravi Krishnamurthy
CEO & Managing Director
Visit Profile
Please introduce your company and give a brief about your role within the company?
Established in 2001, VIT is a global Software Development & Services company. VIT's primary business has been in providing technology services to renowned customers who are largely into software product development.

My primary role is in identifying the new avenues for growth of the Company, spotting opportunities in the adversities, preparing the road map for the Company and steering the company towards meeting the objectives.
What was the idea behind starting this organization?
During the Y2K days, Indian companies were not necessary providing Value Added Services and we sensed a gap primarily around providing technology services. We wanted to utilize this opportunity and create ODCs for technology players around the globe. We took the decision to start the Company with some key Customers and there is no looking back since then.
What are your company's business model–in house team or third party vendors/ outsourcing?
At VIT, we have always believed in building and nurturing in-house expertise and leveraging this expertise for realizing the objectives of the company. From providing Graphics filters for leading Graphics Illlustration software company to building proprietary solutions in Artificial Intelligence & Machine Learning, this is the model that we have successfully replicated.
How is your business model beneficial from a value addition perspective to the clients compared to other companies' models?
We always endeavoured to be the one-stop solution provider for our Customers for all their Software services & solutions need. Whether we are providing the traditional Offshore Development Services or turnkey software development to our Customers, we always believe in taking the extra mile to beat Customer expectations. That said, I don't really want to sound cliché differentiating on the business model front, execution has always been our strength and I am sure our Customers can vouch for that.
What industries do you generally cater to? Are your customers repetitive? If yes, what ratio of clients has been repetitive to you?
We generally cater to Graphics, FMCG, Automobile, Aviation, Collaborative & Content Management Companies, Investment Banking and Fin Tech industries. In general, 65% of our revenues YoY are from repeat customers. We still retain majority of the Customers who have been Customers since more than a decade.
What are the key parameters that you consider before selecting the right model for customer engagement?
This depends on multiple parameters: most of our new Customers are referrals from our existing Customers, so they already have a level of confidence in our delivery capabilities. With such Customers, depending on the level of direct engagement i.e. if they have a technical team on their end that will actively engage the team from VIT in day-to-day project execution, we propose them an ODC model. Otherwise, if the Customer wants VIT to manage the execution completely and give them an End-to-End solution, we work with them on a Turnkey Software Development model. Recently we are also providing Digital services using our AI & ML solutions that we built internally.
Agile or Waterfall, what model do you prefer for software development?
We always prefer agile model. This generally fits well into Customer's product road map and maintains an implicit control on the Project costs for the Customer.
Please list some factors which are important while developing a product or service.
We need to have a good understanding of the problems that the product is attempting to solve. Equally important is to understand how the end users are going to interact with the product and what it takes to gain their acceptance. Other factors that need due consideration are time to market and the targeted load / volume of transactions for the product.
What are the key factors that you consider before deciding the billing rates for software development and services?
Software is very much prone to change of requirements and even otherwise is subject to frequent outruns. The first factor that affects the billing rate is who bears the risk of such outruns. In case of ODC model, this risk is taken by the Customer, hence the rates will be mostly in line with the standard rates that we offer for the resources with specific skill set. However, in case of Turnkey Software Development, the risk of outruns and the responsibility to minimize them is on us, hence the billing rates are higher to that extent to adjust for the cost of this additional risk.
What kind of payment structure do you follow to bill your clients? Is it Pay per Feature, Fixed Cost, Pay per Milestone (could be in phases, months, versions etc.)
For ODC customers, we will bill them on T&M model in a monthly billing cycle. For turnkey software development, we bill them on a milestone basis.
Do you take in projects which meet your basic budget requirement? If yes, what is the minimum requirement? If no, on what minimum budget you have worked for?
For our existing Customers we do not have any basic budget requirements as we believe in being One Stop service provider for our customers. For new Customers we have taken up projects as small as an overall cost of $25 K.
What is the price range (min and max) of the projects that you catered to in 2019?
We have worked on projects ranging from $25K to $1 Million.
Vyshnavi Information Technologies (India) Pvt. Ltd Reviews
All Services
Software Development
Testing Services
Maintenance & Support
Mobile App Development
Relevance
Most Recent
Rating: high to low
Rating: low to high
Write a Review
Lotika Gulvadi
, Director of Customer Operations at Rally.org (Formerly Piryx, Inc.)
Posted on Nov 05, 2018
Highly recommend VIT for your engineering services
Review Summary
VIT has helped us deliver a first class product to our clients. Their team is hardworking, flexible and easy to work with and we would highly recommend VIT for your engineering needs.
Steve Hyde
, Director, Operations and Quality Assurance at TRADING CENTRAL
Posted on Nov 02, 2018
Review of VIT
Review Summary
Working for more than a decade with this firm. A nice size company for personal interaction and competent staff. The employees are treated very well for a high retention rate.
Excellent Service - Would highly recommend them
Review Summary
I have had the pleasure to work with VIT Infotech on a consulting project. I needed a company that has a very good experience on Microsoft cloud products, who is reliable and can deliver custom product for my organisation. I was very pleased by their timely updates, professionalism, attention to details and the final product. It exceeded my expectations. I highly recommend them.
Pierre Chavanne
, VP, Engineering at Intertrust Technologies
Posted on Aug 28, 2018
Great Long Term Relationship
Review Summary
We have been relying on VIT for over 10 years now, for Quality Assurance/Testing, Build Infrastructure Development, Release Management and recently Software Development. The VIT team has been exceedingly reliable, consistently coming through on quality and timeliness in our somewhat complex security-related product. They are truly an integral part of our development team and process.
Wesley Wong
, Vice President of Engineering at Casahl Technology
Posted on Aug 23, 2018
Dependable and dedicated
Review Summary
We utilize VIT for development, QA, and support of virtually all of our software and services. They have become an extension of our home office and are flexible to cater to priority situations without complaint. They are an indispensable part of what our company does.
What is it about the company that you appreciate the most?
They are very transparent and accommodating. I have access to individual developers/testers/consultants. They are also very open to feedback and quickly adapt to input in any direction.
What was it about the company that you didn't like which they should do better?
Management training
Batista Jorge
, Assistant Vice President at GSO Capital Partners
Posted on Jul 23, 2018
VIT Infotech
Review Summary
Our firm has relied on VIT for their expertise, expedited and excellent service in the world of SharePoint and development around it. It has been great pleasure working with them as getting what we needed has been seamless. Would recommend to all.
Moutushi Bhowmik
, Business Analyst at Loreal India Limited
Posted on Jul 16, 2018
Depnedability is the word with VIT
Review Summary
We are working with VIT for the past 6 years. They have always put clients need and service at the forefront. Unlike other consultancies, VIT can be depended upon for sudden urgent requirements. The team is dedicated as well as very well updated on newest technologies. Happy to be associated with VIT.
Company Response
Vyshnavi Information Technologies (India) Pvt. Ltd
Thank you for your valuable feedback and review. Appreciate your time.
Posted on Jul 16, 2018
Balasundaram K
, General Manager - ICT at Hyundai Motor Company Australia
Posted on Jul 13, 2018
Applications development and support
Review Summary
Vyshanvi Information Technologies India have been our IT business partners in the areas of work flow development, .Net applications development, Power BI dashboard developments and all the ongoing support for above platforms and applications. There are very reliable, knowledgeable and willing to walk the extra mile in supporting customers. We are very happy that we have a business partner whom we can trust and rely upon at all times.
Company Response
Vyshnavi Information Technologies (India) Pvt. Ltd
Thank you for your valuable feedback and review. Appreciate your time.
Posted on Jul 13, 2018