WDI - A Mobile App Development Company
Experts for Start-ups and Innovative ideas
Visit website
We work with innovative Startups and Businesses with enterprising new ideas delivering assistance in Mobile app design and development. Our UX first design approach delivers high-impact, market-ready mobile apps and websites.
We deliver fast, usable, high-performing, secure mobile applications built to your spec adding significant strategic value to your team and product plan.
We have delivered amazing mobile apps and websites for over 20 years.
We have received several awards and accolades globally. We use the latest technologies and follow industry-leading project management processes, have received hundreds of 5-star reviews, and have tons of highest appreciation from customers.
WDIPL is a full-service software development company. We understand our responsibilities as your development partner and are happy to accept higher expectations from our customers. We pride ourselves on our plans and processes which have a proven record of success.
A new customer may be anxious and unsure while choosing an outsourcing company, hence we build all necessary safeguards to protect their interest including delivery guarantees and milestone-based payments. You pay only after you see results, we have been told it is reassuring to all our first-time customers.
Our continuous delivery model ensures faster and guaranteed deliveries. We remain agile to emerging customer requirements and have the ability to respond in the quickest possible time for any variable change in your business model or emerging needs.
We start by planning your MVP, identify your target audience, define your conversion goals, and undertake in-depth competition analysis (if any). We then create a delivery schedule for each stage and keep you involved during every step of the process during the entire lifecycle of a project.
It's a simple process for us...plan, build, deliver, improve...repeat.
Certifications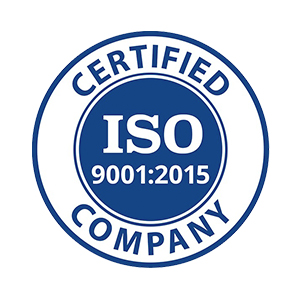 United States
215 Jefferson Street
,
Fort Collins
,
Colorado
80524
+19174219667
India
614, 6th Floor, Palms Spring Center, Link Road, Malad
,
Mumbai
,
Maharashtra
400064
9820004855
United Kingdom
Frederick Street
,
London
,
London
WC1X 0ND
+44 333 006 5300
Focus Areas
Service Focus
Mobile App Development
Web Development
Digital Marketing
Client Focus
Small Business
Medium Business
WDI - A Mobile App Development Company Clients & Portfolios
Key Clients
Sattva Connect
Card Stock Exchange
LOCOFF
Angel One
Choice Kids
Proteq
Accessibily
Orchid Shoes
Grand Adventures
BDS Machine
MF Refrigeration
Mad Adventures
Rocky Mountain Adventures
Healing Clouds
Estimating Solutions Group
Prima Dance
Eduscan Group
Walletero
SpringFree Trampoline
Office To Home
Pharma 14
Shop RMA
EMIC Training
LiveInSpce
Industrial Tools & Welding Supply
TitanBlack
The Home Moment
BF Pack
True Check Diagnostics
Sai Service
Driftwood Feature Walls
Decobu
Network Science
Technoforce
GetSetFit
Pi Advisor
FreeU
Agromate
HotpopstarZ
InvestmentInBonds
Orianwindows
Britishdsire
Steinbeis Agentur
North East Management
NatalieWilliamsCoach
Chemionix