7EDGE
Software and Product Development | Dedicated Teams
Visit website
7EDGE is a custom software development company helping Enterprises, Brands, and Startups analyze and identify areas of improvement and help develop a strategic roadmap in their digital journey. Our core strength lies in the development of Web & Mobile applications using emerging technologies, which include React.js, Node.js, Python, React Native, Native Android, iOS, and AWS. We specialize in building cloud-native, cross-platform applications on multi-stack programming languages using serverless and microservices architecture hosted on the cloud platform to ensure high scalability, maintainability, and security.
Over the last 10 years, we have been an integral part of more than 500 web and mobile application projects. This includes development work for enterprises, startups, and entrepreneurs spread across the USA, UK, UAE, Germany, Seychelles, India, and Singapore. 7EDGE's rapid growth and success are due in large part to our customized engagement models that enable fast and efficient delivery to any part of the world.
The stellar reputation that we currently enjoy in the technology industry is the result of a customer-oriented service model that prioritizes adherence to strict timelines and quality deliverables. So, if you are looking for a long-term partnership with a reliable, highly efficient, and easy-to-work-with team, you need not look any further.
United States
3 E Evergreen Road #1021 New City
,
NYC
,
New York
10956
+1 646 846 7233
United Kingdom
12 Melcombe Place
,
London
,
London
NW1 6JJ
+44 789 702 7233
India
Salarpuria Symbiosis Bannerghatta Main Road Bangalore
,
Bengaluru
,
Karnataka
560 076
+91 702 222 2227
Focus Areas
Service Focus
Software Development
Mobile App Development
Web Development
7EDGE Clients & Portfolios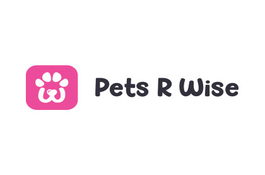 7EDGE Reviews
All Services
Software Development
Mobile App Development
Web Development
Relevance
Most Recent
Rating: high to low
Rating: low to high
Write a Review
Gerald Asobasi
, CEO at Inmoments Limited
Posted on Oct 03, 2022
They're scheduled to produce the applications by the end of this month or early next month, depending on how soon we acquire central bank approval for payment processing.
Review Summary
The most important result for us was staying within the timeframe. In order to test and review the UI system after completion, the sprints were designed in such a way that they could be reviewed right after completion.
What was the project name that you have worked with 7EDGE?
ContactSure
Describe your project in brief
I'm the CEO of Inmoments Limited, a services marketplace. Our first step was to develop the scope of the project based on our requirements. Our next step was to work through design sprints and build our UI/UX. After providing them with documentation, they provided us with a product design.
What is it about the company that you appreciate the most?
We're happy with the system so far, it's stable and does everything we need it to.
It is always a pleasure working with them, and they often deliver ahead of schedule. They've assigned a specific project manager, and she's been proactive in communicating with us.
The willingness of their team to share their industry knowledge stands out.
Despite the fact that I am not a technical person, they are always willing to explain their ideas and suggestions to me. They're outstanding.
Tejas Sinha
, Co-Founder at Easidesi
Posted on Oct 03, 2022
As a company, we needed a mobile application and a customer relationship management system.
Review Summary
7EDGE has built the product from scratch. They use Python as the backend language and React Native as the frontend. The platform runs natively on iOS and Android, and our backend team manages customer accounts with the CRM system. If you are looking for a software development company, don't hesitate to contact them. You should be absolutely clear on the scope and business requirements.
What was the project name that you have worked with 7EDGE?
Easidesi
What is it about the company that you appreciate the most?
All of our requests are understood by them, and they deliver on time.
They stick to their guns and their commitment is unwavering.
They're very sure about their art and skill — they stand by it. It is also their characteristic to accept their faults, and not to back down if they haven't done anything wrong.
What was it about the company that you didn't like which they should do better?
We're on track in terms of completion. Furthermore, the project management and process ensure top-notch quality output.
They always deliver high-quality work. When we've had issues, they have resolved them quickly.
Review Summary
I'm the CTO for Letseat. Our company specializes in food delivery services. 7EDGE has developed our platform from scratch. The complete software development is handled by them. We started with the MVP where users can sign up and place an order for their food. The mobile app and website function the same way, and we also have an app for restaurants. We chose 7EDGE because we were most confident they would deliver. From the beginning, they were really helpful; we probably spoke for 5–6 hours before settling on anything. They've been great and their team is constantly evolving. Our first project with them was a success, and they've continued to refine and enhance their processes.
Since the launch, the apps have gone from zero to 1,500 users and 2,600 downloads across Android and iOS. Also, 185 restaurants have been onboarded. In summary, 7EDGE has delivered a quality solution, and they've stood out for their transparency and willingness to accommodate the client.
I was impressed with their transparency before seeing their work. We were made aware of all the procedures they followed and they offered us the opportunity to speak with previous clients. Furthermore, they were open to negotiating based on the scale of the project, which we were interested in.
What was the project name that you have worked with 7EDGE?
Let's Eat
What is it about the company that you appreciate the most?
Additionally, they always deliver high-quality work. When we've had issues, they have resolved them quickly. So far, there are no complaints. . Several tasks that were not in the original scope were dropped, additional members were brought on board, and things were rearranged to make it work for us..
Nirmal Sekhar
, Former Brand Manager at Diageo
Posted on Mar 29, 2022
Mobile App Dev & Design for Indian Alcohol Brand
Review Summary
I was the brand manager of Diageo, an Indian alcohol brand. The Indian market does not allow advertisements for alcohol. As a result, we encountered the challenge of relaying our brand's message to the community. We didn't know exactly what we wanted. Our team briefly explained to 7EDGE what the brand stands for and where we want to be. After a few discussions, 7EDGE proposed a couple of ideas, one of which was to develop an app that would communicate with customers and bypass the ban on mainstream advertising. We approved, and 7EDGE developed an iOS and Android app that allows users to take unique selfies. To design all of the filters for the app, they engaged the best photographer in India.

When we launched the app, we received a tremendous response. Within a few months, we had 30,000 downloads and our digital impressions increased by 100–150%. The app helped us to become the first brand to sell a million cases in the shortest amount of time, just seven months.
What is it about the company that you appreciate the most?
I found 7EDGE to be incredibly forward-looking; they had a keen understanding of what the next big thing would be.
They were professional and easy to work with. They were quite good with project management.
7EDGE had separate teams for different tasks, for example, one team was responsible for understanding the brief, whereas another was responsible for user experience/interface design.
Their approach was quite professional, and they followed a structured process from understanding the brief to the final deliverable. I was kept informed about the progress of the project, as they met deadlines.
Nirmal Koshy
, Former Editor at The Week
Posted on Mar 29, 2022
Web Dev for Media Company
Review Summary
India's The Week is a weekly English news magazine. We went to 7EDGE for their web development services. They had a clear idea of what we should be achieving each month. Our teams met each month to discuss what they had done and what they would be doing. Moreover, they regularly submitted a project report containing a detailed picture of our progress.

A project manager teamed up with a technical architect, helping us with whatever corrections we needed on the website. The project manager was responsible for translating our requirements into technical tasks, and vice versa.
Both mobile and desktop browsers showed remarkable improvements in loading times. In terms of traffic, the campaign generated an 80% improvement across its duration.
What is it about the company that you appreciate the most?
They have very good knowledge of what they're doing and kept us informed about what they were doing and how.
We knew what to expect and how they'd be performing—it was executed transparently.
They kept us up to date, and all the projects were delivered on time. There were some delays that came from our end, but they made up for those.
Shyjinth P.K
, General Manager at Marketing at United Spirits Ltd
Posted on Mar 29, 2022
Web Dev for Science Literacy
Review Summary
I work as the business head for the Vikram Sarabhai Science Foundation, which primarily focuses on inculcating science literacy within the student community. We're based in Kochi, a small southern state in India. In our country, science is studied in grades 8–12 only. As part of our science literacy program, we plan to teach science to every student in the school. The project involved developing an online portal for consulting, training, and recruiting teachers.

We were impressed by 7EDGE's quality of work and its transparent approach. Their responsiveness complemented their professional management style and efficient workflow. They are hardworking, responsive, and skilled.

7EDGE is fairly accurate in terms of resources, and they were able to deliver ahead of time. Each time I visited their office, their team was receptive and worked on a clear network. They were transparent about the process and completion of tasks. If there were any doubts, they didn't hesitate.
What is it about the company that you appreciate the most?
7EDGE is actually incredible in terms of productivity. I could call and speak with their team directly at any point.
They are eager to assist and always ready.
To date, I haven't received a single complaint from my team about 7EDGE.
Alejandro Selvi
, CEO at Pet Marketplace Startup
Posted on Mar 29, 2022
Mobile Application for Pet Marketplace Startup
Review Summary
I'm the CEO and co-founder of a pets marketplace startup called PetsRWise. We hired 7EDGE to help us develop our MVP mobile application for delivering pet services. 7EDGE has developed our mobile application for iOS and Android. The app is a natural two-way marketplace that connects pet owners with the closest and best possible pet service providers. 7EDGE designed the UX/UI and screens and worked on the codes and programming. They also connected our backend to the servers using AWS. One of the challenges we've faced with them is the customer experience. We spent more time than expected in this area, so we've gone back and forth with them on this.
This application has several features. For example, it has user authentication for login through other social media platforms and internal chat so everyone can see the phone number of the user and partner. In addition, any user can view the carrier's profile, view their photos and descriptions, and provide feedback through the app. This is the most important feature of our MVP.
7EDGE has also created a push notification, once an order is placed, it sends a message to the service provider. There is also a feature that tracks the status of each service so that the user is kept up to date on every step of the order. 7EDGE is excellent at what they do, and I would recommend them to anyone looking for mobile app developers.
Melissa G.
, Owner at of Toadlers Pond Daycare Inc.
Posted on Mar 29, 2022
E-Commerce Application Development for a Paper Doll Company
Review Summary
I founded Megadolls - an e-commerce company that customizes and sells paper dolls. We offer a subscription service for our customers.
I just had an idea about what I wanted, I wasn't sure how my application should function or look. Hence, I hired the 7EDGE team to assist me in developing my website in accordance with the e-commerce standards set in the market. I supplied all of the images and content, while another agency created the text.

7EDGE took over development and built functions that allowed my customers to download the paper doll templates. The mobile app is being developed at the same time as the website, and it will have many of the same features. The app for Android is being developed by 7EDGE.

The 7EDGE team was very flexible and lived up to all my expectations. They were very patient and thorough and listened to all my posts. 7EDGE has a deep understanding of the client's vision, resulting in an aesthetically pleasing website. The team accepts customer feedback, responds flexibly, and implements ideas without hesitation.
What is it about the company that you appreciate the most?
When I was working with 7EDGE during the development, I never felt like I was dealing with corporate people.
We have a real connection and I can really count on them to be involved in every process.
They are the ones who really cared no matter what I had to say.
Joshua Askew
, Operations Manager at Software Company
Posted on Mar 29, 2022
UI/UX Design & Software Dev for Software Company
Review Summary
I'm the operations manager of a software company that provides software to accounting firms. As part of our software build, we were trying to take a conceptual idea and turn it into a working product. Our wireframes were already provided by another company, so we wanted help in building a workable product. 7EDGE has completed the product, and it is working well. Our expectations were met regarding the UI/UX and functionality of this product, and we've also received positive feedback from clients on that count.
We expect an answer within 30 minutes, despite the fact that they are in a different time zone than us. We communicate via email and Slack. It is impressive how well 7EDGE has been able to take our design and make it better. They've built out our product, providing it with their own spin-off to enhance it and differentiate it from other products in the marketplace.

What was the project name that you have worked with 7EDGE?
Software Development for Software Company
What is it about the company that you appreciate the most?
It's great to work with 7EDGE because they're very good at communicating, and they always respond to our requests in a timely manner.
Mayank Goyal,CFA
, Founder at Hop Financial Solutions
Posted on Dec 11, 2019
Onboarding Solution Development for FinTech Company
Review Summary
7EDGE developed an MVP for a fintech startup to ease money exchange and payment for travellers. The team was involved in all aspects of design and development, from the idea stage to creating various functions.

7EDGE created a stable and robust MVP. Their team was helpful throughout the engagement, explaining all the processes. Their flexibility was also noteworthy. Customers can expect a team that gets the job done quickly and effectively.

7EDGE took me through the entire process of developing the B2C product. Their team was involved in the idea stage, creating a clickable prototype, getting commercials in place, designing and developing a high-level architecture diagram, and figuring out technical requirements.
Since we're in a regulated industry, there was a digital onboarding process for the client where various documents needed to be verified and an account needs to be created. There is also functionality for multiple payment gateways required for payment and the exchange of the money. We were trying to integrate different technologies for different modules depending on the latency we wanted. Their team used Node.js, JavaScript, Angular, React, and MongoDB.

Overall, it was a delight working with them.
What is it about the company that you appreciate the most?
7EDGE was professional in their approach, developing the MVP smoothly. They were quite critical in getting the project off the ground. It's been working well, and the stability of the database has been excellent. We've hired some people internally to look at the MVP. They've told us it's robust and that it can be developed further because it needs no changes.
Alan D'Souza
, CEO at Vavia Technologies
Posted on Dec 04, 2019
We reached out to 7Edge to develop our SMS queries platform for both web and mobile.
Review Summary
7Edge has worked on multiple products of ours, including a developer portal and an SMS queries platform for both web and mobile (iOS and Android). We provided 7Edge with a brief understanding of the requirements of our platform, and they created wireframes and a more detailed scope of work from there before going into development.

7Edge grasped how our products should work for the end-user very well and took ownership of their work. The apps they built work great overall, and their process was seamless.

They were very organized and delivered everything on time. We used tools like Basecamp to track project progress.

It's rare for a developer to take as much ownership of a project as they were able to. Unlike other vendors, they also stuck to their deadlines and focused on building products for success.

We've worked with them on multiple projects ranging in size from around $50,000–$100,000.

What is it about the company that you appreciate the most?
Great coordination and understanding of the project. Also suggestions on product improvement based on their market knowledge.
What was it about the company that you didn't like which they should do better?
Nothing that I can think of
Adithya Mallya
, Principal Consultant at Yowza Consulting Private Limited
Posted on Dec 02, 2019
Web Application for e-learning portal
Review Summary
7EDGE was hired as a third-party to develop an educational web application for children. The app allows children to learn outside of school. The team used Ruby on Rails for the platform.
7EDGE developed a high-quality platform that works seamlessly. Their experience in their field is noteworthy. They consistently met deadlines, managing projects effectively.
Web application development for media buying firm
Review Summary

They delivered a functional app that has received praise from the customer for its effective processing capability. 7EDGE is responsive to their client's needs and they can readily accommodate changes in project expectations.
We gave 7EDGE a brief for how we wanted to build this particular application, and they immediately suggested that we move the platform to Ruby on Rails. It's a more modern language and they have very skilled Ruby on Rails developers. It's also a very scalable tool.

We had a briefing session with them—attended by one project manager and 2–3 engineers—to tell them about our project and end goal. They gave their input, first suggesting a framework and explaining how the pages would look on it and other variables. 7EDGE also established a roadmap of five to six months for building the application. It was a bit complex and we were trying to solve a big problem, especially in the Indian market.

The application was a bit complex. It's basically a media buying and selling platform and we also integrated a calendar. Media sellers have different media spaces, up to 10, all of them integrated with a calendar with which they can choose a particular time and make online payments. If one of their media slots is booked, the other nine slots will show as open.

There's a little complexity within the booking system, as well as with the online payment system, and with the online invoice generating system. There are many online elements that have to be compliant and to make the process effortless for the buyers and sellers.

They have really experienced developers. I specifically appreciated one of their developers' ability to take an idea from my mind and put it into action. He understood what we actually wanted. As a company, they're always helpful and ready to check in on us and our needs. They deliver what we want.
I would definitely recommend working with 7EDGE, from a commitment, skill, and project management standpoint. I've worked with other companies previously, and they couldn't deliver, so I'm more than happy to recommend these guys.


What is it about the company that you appreciate the most?
They have really experienced developers. I specifically appreciated one of their developers' ability to take an idea from my mind and put it into action. He understood what we actually wanted. As a company, they're always helpful and ready to check in on us and our needs. They deliver what we want.
What was it about the company that you didn't like which they should do better?
there any areas they could improve? I was totally satisfied. Improvements are always there, but I can't think of any right now.
Parag Masteh
, Founder & CEO at Rorko Technologies
Posted on Nov 28, 2019
Brilliant Team
Review Summary
Fantastic team and timely delivery. Understanding of my requirement and project management was a breeze.