A-Team Global
IoT & Software Development Services Provider
Visit website
A-Team Global (former IT Master Soft) is a trustworthy software development services provider. For 10 years we have been helping companies around the globe increase their value by transforming business ideas into technical solutions.
Operating on the market since 2012, A-Team Global has become a reliable and respectful partner. We aim to establish long-term cooperation, helping our clients to reach business goals and making them happy.
A-Team Global sets people in the center of business. We highly appreciate the importance of a team and each team member as well as trustful cooperation with our clients which is like p2p. People to people, this is our approach to work.
By having only upscale specialists on board and established seamless internal processes, we look deeper into the client's processes combining cutting-edge methods and simple solutions that guarantee getting outstanding outcomes.
We understand the clients don't invest in a black box and they need to see the progress. A-Team Global is happy to share the progress every day and keep the process clear. We keep our promises and fulfill our obligations on time.
Bulgaria
16 Vasil Aprilov str.
,
Burgas
,
Burgas
8000
Germany
Gallandiweg 2
,
Berlin
,
Berlin
14089
Ukraine
2 Metallurgov Av.
,
Zaporizhia
,
Zaporizhia
69000
Focus Areas
Service Focus
Software Development
Web Development
Mobile App Development
IoT Development
Web Designing (UI/UX)
Client Focus
Medium Business
Small Business
A-Team Global Executive Interview
Visit Profile
Kindly share your feedback on how GoodFirms has been doing so far in increasing your visibility among potential clients.
GoodFirms is the source where potential partners and clients can review information about our company and share feedback about our cooperation.
Please introduce your company and give a brief about your role within the organization.
Our company was established in 2012. We started as a small team and since that time we have gone from a small agency to an international company with representative offices in several EU countries. Currently, we have representative offices in Germany and Bulgaria and a development center in Ukraine. Right now we are working on our new brand identity.

We feel that now is the time to create a brand that matches our growth and our true strength. Our team! Meet our new name, A-Team Global.!

I am the CEO of IT Master Soft company, A-Team Global soon.
What is the story behind starting this company?
More than 9 years ago my classmate Nadia and I decided to organize a company. Nadia was working in the university lecturing about programming languages. I was working as a developer in another firm. We both wanted something else. Current positions were not good enough for us. I was tired of just coding. The company I worked for was interested only in fulfilling tasks. But I always wanted to understand customers' requests in full. I wanted to understand the business logic of the request, to consult customers about what works best for them. Nadia wanted some progress too. She was confined to university boundaries and was not able to unlock her full potential. So one day we came up with the idea of IT Master Soft. A dream that became a reality.
What are your company's business model–in-house team or third party vendors/ outsourcing?
We are an in-house team. We strongly believe that the power of a company is hidden in its team. We have the ability to hire great professionals for every technology available on the market. You can be sure that we thoroughly pick our team members. Candidates pass interviews not only for tech skills but for soft skills as well. We help our customers to concentrate on the project and not on the backstage routine.

We provide full-cycle development services. If your project requires web development or mobile application development, technical expertise, or software testing, we will set up a team of certified developers that will deliver effective solutions.
How does your company differentiate itself from the competition?
Concentration on our customer's business, their success, and potential are those distinctive features, which make us real A-players. We are not developing software to develop just software. We invest our knowledge and experience to ensure a smooth working project. Being our customer means being a part of the creative process, enjoying the ease of doing business with a professional and knowledgeable partner. Whether you need to start a whole new software project from scratch, add new functionality to the current project or simply improve the code and fix bugs, we are ready to help you.
What industries do you generally cater to? Are your customers repetitive? If yes, what ratio of clients has been repetitive to you?
We are English-speaking masters of cultural integration and our customers from 12 countries are great proof. We are very proud that most of our clients have been working with us for more than 2 years, while 75% of them trust us so much that they turn to us again with new projects or for expansion of their existing projects. This speaks to a high level of credibility of our services and that we fully meet our clients' expectations.

As for the industries, we are concentrating on Martech, Fintech, Edtech, Fleet management, retail, and e-Commerce. But we are helping customers from other industries too.
Please share some of the services that you offer for which clients approach you the most for?
Our web development company has been building applications uniquely tailored to our clients' business requirements for years. We make apps and websites that provide excellent usability, scale without any problems, and are compatible with any web browser and mobile device. Our core competencies are:
custom web development services
MVP development services
cross-platform app development
It's easier to stay focused on your business when our team is covering your back!
What is your customer satisfaction rate according to you? What steps do you take to cater to your customer's needs and requirements?
We have a strong multilevel interaction between the client and the team. Communication at IT Master Soft is guided by the following principles:
Transparency - We provide our customers with clear, accurate, and reliable information.
Flexibility - We adopt the best practices and adjust them to invest in customers' business success.
Responsiveness - We ensure customers' trust while giving fast professional feedback.
Commitment - We are committed to customer business growth and success.
Cultural Fit - We speak the customer's language and adopt their culture while crafting the software.
Ethical Standards - We are socially responsible and value-driven in our approach to business.
Credibility - We believe that there must be coherence between words and actions.
What kind of support system do you offer to your clients for catering to their queries and issues?
We support two-weeks post-release maintenance. Enhancements or improvements that are not covered by the maintenance plan are estimated as separate projects.
What kind of payment structure do you follow to bill your clients? Is it Pay per Feature, Fixed Cost, Pay per Milestone (could be in phases, months, versions etc.)
Usually, we are working on a Time & Material basis, but we adjust our management style to the current situation, choosing the one which helps to win the market. We avoid overspending or unnecessary costs. We are aiming for the most cost-effective and appropriate option.
Do you take in projects which meet your basic budget requirement? If yes, what is the minimum requirement? If no, on what minimum budget you have worked for?
Yes, we take projects which meet our basic budget requirements. We take pride in our work so we carefully choose customers. Our team puts great effort into every project so it is natural for us to filter incoming requests including filtering by budget. Requirements depend on the customer's request: How big is the project? How many developers does the customer need? What is the level of these developers? etc
What is the price range (min and max) of the projects that you catered to in 2020?
Our projects ranged between 20k USD and 200k USD.
Where do you see your company in the next 10 years?
Our company grows every year. Not even a pandemic is able to stop us. So in the next 10 years, we expect new customers. new markets, new exciting projects!
A-Team Global Clients & Portfolios
Key Clients
Sewan
YouWe ApS
Kodex
BAS World
Ukrzaliznytsia
Yad Yitzchok
Dnipro City Council
SuperCampione
Heroes of Digital
Eagleray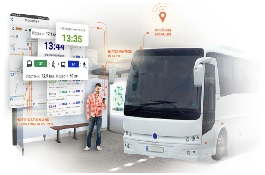 A-Team Global Reviews
All Services
Software Development
Web Development
Mobile App Development
Relevance
Most Recent
Rating: high to low
Rating: low to high
Write a Review
Michele Tegon
, Founder & CEO at easySoft (UK)
Posted on Nov 21, 2017
I am very satisfied with my choice of working with A-Team Global
Review Summary
A-Team Global exceeded initial expectations, achieving a deep integration despite challenging and complex software requirements. The agency showed particular skill for developing original platforms. Their ability to deliver outstanding results quickly made them a valuable partner.
What was the project name that you have worked with A-Team Global ?
I am very satisfied with my choice of working with IT Master Soft
Great experience
Review Summary
IT Master Soft have been excellent to work with. They are knowledgeable in their field and have the experience to get the job done. They are proactive and have taken very good care to complete tasks correctly for the long term good of every project. Trustworthy and highly recommended.
Evgeniy Benyamin Molodoy
, CEO at RadarFX
Posted on Aug 01, 2017
Excellent understanding of business priorities
Review Summary
I found it convenient to work with these guys. The promises that were made were kept in record time. They do understand the value of changes in today's business. Moreover, the quality of their work is unquestionable.
Company Response

A-Team Global
Thank you, Evgeniy! Your positive feedback is very valuable to us. A pleasure to cooperate with you.
Posted on Aug 01, 2017