a1qa
Software Testing and Quality Assurance Company
Visit website
a1qa is an independent software testing and quality assurance company. Headquartered in Lakewood, Colorado, a1qa has locations across the globe. With over 1,100 QA professionals on board and over 19 years of experience in providing services across various verticals, a1qa has built up a reputation for quality and reliability. a1qa helps clients globally assure the high quality of the software they develop to achieve their business goals and open up new markets.
The company runs 10 in-house Centers of Excellence that focus on assuring the quality of software in specific verticals: Telco, Banking & Finance, eHealth, eCommerce, etc.
Certifications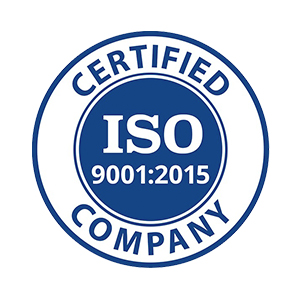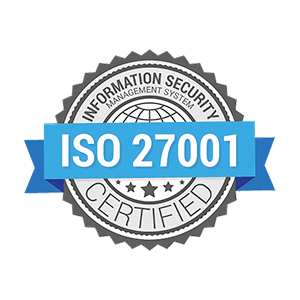 United States
S. Wadsworth Blvd., Suite 485
,
Lakewood
,
Colorado
80235
+17202075122
Focus Areas
Client Focus
Medium Business
Large Business
Small Business
a1qa Executive Interview
Nadya Knysh
Managing Director
Visit Profile
Please introduce your company and give a brief about your role within the company?
a1qa is an independent software quality assurance provider operating since 2003. We have gathered a strong team of professionals to assist our clients with rolling out high-quality software that will meet their needs. a1qa offers a full cycle of testing services, custom-tailored solutions, and QA consulting to build a QA function to meet the requirements of a particular project or organization. Having started my career at a1qa as a QA engineer, my primary role now is to run a1qa's operations in North America, manage adherence to the chosen development strategy, and ensure that we add value to businesses.
What was the idea behind starting this organization?
From the very beginning, there were only a few of us striving to convey the essence and value of software testing to our clients. We wanted to educate the community and highlight the benefits that businesses can derive from QA. As time went by, the staff headcount increased significantly, as did the number of successfully completed projects. We analyze the requests we receive on a daily basis and improve our services in accordance with this feedback. Today, enterprises aspire to reduce the time to market and deliver software products before their competitors. During this continuous journey, it's easy to overlook the concept of quality. This is where our engineers step in. We help enterprises protect themselves from losses in terms of time, money, and reputation, which can arise due to urgent defect fixing when the software is live. We strongly believe in shifting left and introducing QA in the delivery pipeline from the get-go.
What are your company's business model–in house team or third party vendors/outsourcing?
Every engineer in our team is an a1qa employee. Headquartered in Lakewood, Colorado, a1qa has multiple locations across the globe. The company is strengthening its presence globally, and new offices are being opened up worldwide to ensure our customers receive first-class service. a1qa provides its talents on an outsourced basis. To help our potential clients make an informed decision regarding future collaboration, we are open to starting with pilot projects—short-term cooperation that allows our customers to have a look at how we work and which services we provide, as well as gauge our performance and the quality of our services. We believe in long-term collaboration and facilitate its development. At a1qa, we think that a partnership brings more value than a client-vendor relationship model.
How is your business model beneficial from a value addition perspective to the clients compared to other companies' models?
Since we employ already skilled and highly-qualified professionals, a1qa provides its clients with cost-effective services and improved quality owing to the extended expertise of the team. The work is adjusted to the client's time zone and performed without interruptions. We also reduce the burden on the client's management function. The fewer the number of QA tasks carried out within the enterprise, the more attention and priority the important objectives can receive from the executives. a1qa favours smart team scalability as well. We adapt to the evolving project scope and resize the group of engineers according to the current volume of tasks. Thus, we eliminate the client's concerns when it comes to highly increased or diminishing workloads. Strong integration into the development process and cooperation with the Dev team is another principle that a1qa is guided by while maximizing the value to the client. QA engineers keep an eye on the big picture: they detect pitfalls, investigate their causes, and predict the location of possible defects in collaboration with the Dev team. This commitment to quality enhances the responsibility on all sides and increases the overall value being added.
What industries do you generally cater to? Are your customers repetitive? If yes, what ratio of clients has been repetitive to you?
a1qa caters to various spheres, be it BFSI, eHealth, eLearning, or Oil & Gas. For every project vertical, we adhere to the highest industry standards. With 700+ engineers on board, 16 years in business and hundreds of completed projects annually, a1qa possesses extensive knowledge and understanding of various industries and brings this exclusive expertise to the table. Additionally, our quality management system is ISO 9001certified. The clients rely on a1qa. They entrust us with the task of turning their MVPs and transforming them into robust solutions. The statistics serve as the best proof—approximately a third of all our customers come back to us for our services. A lot of our clients start with a small, project-based collaboration and stay with us for years.
Mention the objectives or the parameters critical in determining the time frame of testing an application & website.
Every project is unique in terms of its goals, deadlines, technologies, or methodology. At a1qa, we build a custom team setup and QA process to ensure that the project's goals are supported. The first parameter to consider is the scope. A smoke test for an average-sized project generally takes two to eight hours. If we need to perform regression testing before the release or full-cycle testing before migrating to another platform, this estimate changes significantly. The same is true for the number of testing environments or the complexity of the solution's business logic. Another vital aspect is the system decomposition. Considering the number of test cases to be designed, we can estimate the efforts with high accuracy. Previous experience also matters. If the technology is new and no one has ever tested it before, we apply the industry's best practices to delve into its essence quickly. The work distribution affects the estimates, as well. Having a greater number of engineers on the project does not guarantee faster testing results. Some of the tasks cannot be split between multiple engineers and should be undertaken consistently by one engineer. Thus, there is always a balance to be defined. Original product quality is often erroneously forgotten. The more defects the software has, the more time it will take to describe them properly and analyze their root causes or run defect validation and regression cycles.
How much effort in terms of time goes into testing the front end and back end of an application & website?
The individual characteristics of the software fully determine the testing efforts. The product can possess a highly complicated front end due to, for instance, multiple localizations, while the back end is not as sophisticated. The opposite situation is also possible. The front side of the eCommerce solution can be clear for end-users, while the backside is complex because of numerous settings of payment methods, discounts, integrations with WMS or payment systems, notifications, generation of bar codes, and so on. We often carry out a full cycle of testing on the front end to ensure that clients do not leave the solution because of its lagging performance. Compatibility testing (testing with different mobile devices, browsers, and operating systems) should never be ignored. At the same time, to support business-critical processes at the back end, we usually perform minimal acceptance tests (positive scenarios) on the assumption that people operating the back end possess sufficient knowledge and level of responsibility. The exact approach is defined in a QA strategy that we develop at the beginning of every project.
What are the key parameters to be considered before selecting the right model for testing?
The wide set of testing models that exist today can confuse anyone. The appropriate choice depends on a range of aspects. The industry your project belongs to can play a role in this selection. In Healthcare, we may face a number of standards regulating the testing process. Therefore, we have no choice and are obliged to follow the established procedures. The delivery schedule also impacts this decision. If you are planning frequent releases, using Agile is preferable. Document formalization is the next important factor. In case you need detailed documentation, waterfall maybe your model of choice. Last but not least is the project size. If it is a large project, keeping the documents updated in case of changes within Waterfall may become a highly time-consuming task.
Agile Testing or Waterfall Testing. Which testing model do you prefer?
We cannot say that one particular model fits all. The choice here depends on the specific features of the project. If the requirements are clearly defined from the very start and will not change, it makes sense to use Waterfall. Otherwise, under strong uncertainty and the constant need for flexibility, adopting Agile proves to be a win-win approach. Individual project parameters do matter in this case. For instance, there is an opinion that Agile (and, specifically, Scrum) works well for small-sized projects only. However, it is misguided. The SAFe framework allows managing large-sized teams (up to 150 people), and we have successfully helped enterprises introduce it into the delivery cycle.
Please list some factors important while testing a product or service.
We may state that the process of assuring quality largely depends on factors such as the client's business objectives, project goals, and target audience. We never get down to testing before we clarify these aspects. Applied together, they contribute to the effective screening of the product and fast-track the delivery of its subsequent versions.
What are the key factors that you consider before deciding the cost of testing a product or service?
The project stage and the chosen methodology impact the testing cost. If a project is at an earlier stage when the requirements are still in progress, QA involvement may help reduce the number of testing iterations alongside the project's development phase, as the potential defects will be discovered at this stage. If the project is based on the Waterfall model, and the development phase has been completed, we expect to have additional testing cycles. After fixing the defects found during the first iteration, we will need to perform regression testing to make sure that the product functions as intended and that the defects are fixed. For certain projects, this kind of cycle may repeat several times before the acceptable level of quality is achieved. The quality of the development process also matters. The lower the code quality, the more the QA efforts required. Opening the defects, describing them, and investigating their root cause takes some time and effort. A project roadmap plays a part when considering costs as well.QA practice is driven by the development team's capacity and the overall release schedule.
What kind of payment structure do you follow to bill your clients? Is it Pay per Feature, Fixed Cost, Pay per Milestone
We value agility in all aspects of business cooperation, including payment structure. For one-time requests, we apply a fixed-price model. If the client is developing the product following the Agile methodology and is seeking more talents to augment a Scrum team, then the dedicated team model is the most suitable choice.
Do you take in projects which meet your basic budget requirement? If yes, what is the minimum requirement? If no, on what minimum budget you have worked for?
It's hard to state accurate numbers. Of course, profits are significant for any business. However, if we see that the potential client is a professional with a business-like approach to addressing challenges and strives to roll out or improve an innovative product, we will be nothing but happy to develop cooperation with them.
What is the price range (min and max) of the projects that you catered to in 2018?
As already stated, we cater to clients from multiple industries: The project size is not the topmost priority for us. In 2018, we completed a high-dollar contract with a large enterprise as well as helped a start-up with a small budget to ensure its product' quality, as we believed its idea would change the world for the better.
a1qa Clients & Portfolios
Key Clients
adidas
Pearson
SAP
Colliers
Acronis
a1qa Reviews
All Services
Testing Services
Relevance
Most Recent
Rating: high to low
Rating: low to high
Write a Review
Shoshana Parker
, Senior Computational Biologist at SBH Health System
Posted on May 13, 2019
Software testing professionals who helped us get ready for HIPAA certification
Review Summary
We chose A1QA as our software testing partner to prepare our EHR solution for HIPAA and ONC certification. A1QA assigned their HIPAA-certified testing engineers who made up a testing plan according to the regulations and carried out the full-cycle testing in line with the certification requirements. As we were fully satisfied with the delivered results, we also engaged A1QA's team into the functional testing of the EHR system. With this positive experience in mind, we plan to involve A1QA in our future software testing projects.
Robert Hager
, Chief Business Analyst at Simpson Strong-Tie
Posted on May 03, 2019
Remote QA team that feels like in-house
Review Summary
A1QA caught our attention when our internal product development system got out of hand and we needed a testing team to find what was wrong with it and fix it. We never really had a prior experience with any overseas tech vendors, so we went for the one with a long-standing market presence and decent portfolio. Needless to say, we felt a bit apprehensive in the beginning, but the guys from A1QA managed to guide us through the project roadmap expertly and explained all technicalities. It also helped that they sent us reports daily without fail.
As the project owner, I came to cooperate with A1QA most of all, and can say I'm positively impressed with their speed and quality. They showed excellence in both manual and automated tests, which were really hard to pull off considering the number of integrations our system has throughout our entire suite of enterprise applications.
We never regretted our decision to resort to their help. The engineers on their team proved to be not only highly qualified but also very organized and well-coordinated between them. I would personally single out the fact that we never had any problems caused by miscommunication, despite our remote cooperation.
What is it about the company that you appreciate the most?
With A1QA, we never experienced a single delay — the team met all the deadlines. As it was our first experience of remote cooperation with a software testing team, we were impressed with how productively they went through all the testing stages without any disruptions to our work with the system.
Victoria Flores
, Chief Accounting and Taxation Analyst at Grant Thornton LLP
Posted on Apr 15, 2019
Reliable software testing partner
Review Summary
We cooperated with A1QA to carry out security testing of one of our customer-facing financial application. The security testing was an essential step for us to get ready for the planned security audit that was to confirm our compliance with the industry regulations and security standards of sensitive data protection. We have an in-house IT team, however, we don't have dedicated testing specialists, that's why we decided to address our needs to a professional provider.
We involved 3 testing engineers in the project: 2 specialists were responsible for the overall security assessment and vulnerability discovery, while a dedicated expert took up the penetration testing activities. The team came up with the detailed testing reports that enumerated the revealed issues, their severity, as well as recommendations on how to fix them. The team collaborated with our internal developers to give accurate explanations about each issue and further activities needed to align the app with the current standards.
What is it about the company that you appreciate the most?
The company has impressive experience in the software testing area, their specialists are professional from the technology and communication point of views. They know their business well and share their skills and knowledge far beyond assigned tasks.
Eva Miller
, Senior Campaigns Manager at Penguin Random House UK
Posted on Apr 15, 2019
Easily scalable and highly effective QA team
Review Summary
We used to collaborate with several software testing providers to address various testing challenges. Consequently, it was very hard to ensure a consistent testing process and results weren't always satisfactory. Several critical systems we work with were running through repetitive performance issues, which affected our working process. We were looking for a competent QA partner that would be able to put the software testing process on rails and take up several testing projects at once. That's how we chose A1QA, a full-cycle software testing company with impressive experience in the domain.
Thanks to A1QA, we managed to centralize our testing activities and the testing process became much easier to control. The specialists helped us reveal the reasons for the ongoing performance issues in the core solutions (we discovered several integration issues that resulted in incorrectly merged data). The team also got involved in security testing of one of our customer-facing online tax analysis systems, and its mobile version.
What is it about the company that you appreciate the most?
Their readiness to scale up and their overall approach to the testing process. The team provides detailed documentation on each test performed, which facilitates the understanding of the testing outcomes substantially. It's also great that the company fulfills all kinds of tests, so, all in all, they can be your single software testing partner. Having started with performance testing tasks, we moved on with functional, integration, and security testing with the same team. This is a great advantage for us, as a customer, because we don't have to look for a third-party workforce to cover different testing needs.
George Dyer
, Senior Commercial Analyst at Chevron
Posted on Oct 17, 2018
Outstanding Software Testing Services
Review Summary
One of our branches was going through an in-depth IT modernization, so we tasked our IT partner with redeveloping several large-scale enterprise applications. There was a complex data analytics solution that needed a complete redesign and functional upgrade, as we couldn't move on with a legacy solution. The new solution was implemented successfully, however, as we started to use it on a daily basis, performance issues appeared. We decided to go for an independent software assessment and choose A1QA to carry out a comprehensive performance testing of the system to find out the core reasons for the ongoing problems. A dedicated testing team took up the task and fulfilled a comprehensive performance testing (including load, volume, and stability testing) in the shortest timeframe. A1QA delivered a detailed testing report that indicated several critical issues on the code level. With the testing results on hands, we were able to fix the revealed issues and bring the solution back on rails. Owing to A1QA's great work, currently, the solution operates stably and flawlessly and we plan to keep on cooperating with A1QA to ensure the high productivity of other enterprise applications.
What is it about the company that you appreciate the most?
Most of IT companies we had partnered with so far offer software testing services as part of software development, which has both pros and cons. While you get all the services at one company, the included testing services are often too basic to be comprehensive. We were delighted to collaborate with A1QA, an IT company that specializes in software testing exclusively, so they can offer such a variety of testing services that we couldn't find at any other provider.