ABAMobile
Mobile Apps Development experts, Native & Hybrid
Visit website
We are a sowftware development company, specialized in mobile developments since 2012. We have large expertise on mobile related technologies such as NFC, Beacons, Bluetooth integration, GPS systems, Mobile payments and any 3rd party integration. We are experts in mobile app development for Android and iOS in devices such as smartphones, tablets and smartwatches. We work for companies in several industries such as Health, Electronics, Banking, Construction, Hospitality, Transportation, and Technology. Since 2012, our main goal is to provide businesses with the best and the highest quality IT Software Solutions in order to solve their challenges and improve the way they do business. We develop all solutions with the latest technology and with smartphones as central focus. Processes automation via software is also one of our main goals.
We help your company providing mobile application development services for B2B, B2C and B2B2C environments. Our services ranges from discovery and analysis, to development and maintenance:
Consultancy, Prototype, Discovery and UI/UX Design
Development: Native Mobile, Web apps, Hybrid apps, PWA, NFC, IoT and 3rd party integrations.
QA, Testing
Delivery, maintenance and support.
Having so many years of experience and being specialized in software developments, provide us a deep knowledge about mobile applications.
Certifications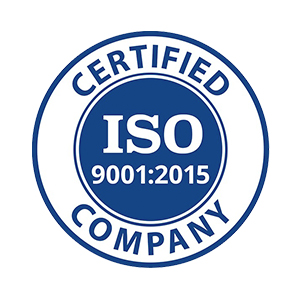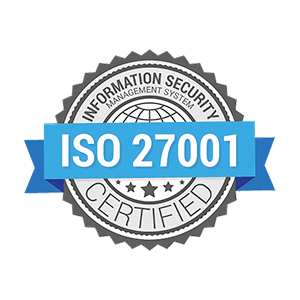 Spain
C/Peña Brava 21 1A
,
Llanera
,
Asturias
33192
+34984111010
Focus Areas
Service Focus
Mobile App Development
App Designing (UI/UX)
Progressive Web App
ABAMobile Executive Interview
Visit Profile
Kindly share your feedback on how GoodFirms has been doing so far in increasing your visibility among potential clients.
GoodFirms provide us a great opportunity to receive new Leads and contacts directly from their website. Encouraging our clients to provide their Testimony on the GoodFirms site, we help other future clients to develop their trust in ABAMobile.
Please introduce your company and give a brief about your role within the organization.
ABAMobile is a custom app development company headquartered out of Asturias, Spain.

Our main goal is to be the most suitable technological partner for our clients. For this reason, since 2012, we have developed native apps for iOS, Android, and devices such as smartwatches. Also, we create mobility tools that help companies to be more efficient. Moreover, we specialize in the development of technological solutions based on NFC, QR, mobile payments, and beacons.

The team is made up of professionals with experience in development projects in sectors such as Banking, Telecommunications, Transport, Professional Lighting, Waste Management, Healthcare, Logistics, Chemical Industry, Tourism, Events and Congresses, and Public Administration.

As CEO of the company, I lead and manage the company to achieve the objectives set each year. I am responsible for the strategic vision and I am in charge of finding new business opportunities that help ABAMobile to grow. I also organize the structure of the company and make the decisions to keep growing as a team.
What is the story behind starting this company?
ABAMobile was set up in 2012 in Asturias (Spain). Around that time, we began to see the importance that devices were beginning to play in our lives, so why not integrate them into business processes to improve productivity? Our main objective was clear: provide mobile solutions to businesses.

After having a clear path and a brilliant team to work with, we started to develop our first software projects focusing on mobile devices and technologies.

After more than 10 years, we have managed to work with clients from different countries, ranging from big corporations, public bodies, and SMEs, consistently increasing our team, and continuing to train ourselves to offer the best solutions to companies.

Always keeping in mind that smart devices (smartphones, smartwatches, and smart TVs) are the path that most companies will take sooner or later, we want to be their trusted companions.
What are your company's business model–in house team or third party vendors/ outsourcing?
ABAMobile has an in-house team of 23 specialists with experience in sectors as diverse as logistics, banking, and medicine.

With an in-house team, we improve project management, have more control, and monitor the quality of the solutions. Hence all the projects are developed internally by our experts.

We provide custom development services and we create bespoke software solutions from scratch. That's why in every project we like to involve the customer from the initial analysis to the launch of the mobile solution. And that usually leads to cost savings and time efficiency within the project.
How does your company differentiate itself from the competition?
Despite being a small company, over the years we have managed to differentiate ourselves from the competition by the quality of our results.

Communication with the client is something fundamental for us, we want them to be involved in the whole process. It is through active listening and understanding that we manage to create fully customized solutions that meet the needs of our clients.
Furthermore, the results are endorsed by our clients, highlighting our commitment to each project and the quality of the final result.

We have been 100% focused on developing apps for smart devices since our foundation, and we have deep experience in mobile technologies such as NFC apps, Bluetooth-based apps, WiFi-based apps, Payment apps, Geolocation apps, and much more.
What industries do you generally cater to? Are your customers repetitive? If yes, what ratio of clients has been repetitive to you?
During these more than 10 years, we have been able to develop projects for sectors as diverse as electronics manufacturers, logistics and transport, medicine, industry, fintech, and insurance. Just to mention some of them.
In fact, we can work with any industry as long as a Mobile or Smart app is required, regardless of the business of the company. We provide the expertise on the technology, our client provides the knowledge of the business itself.

Most of our clients continue with us in the development of further projects, or the ongoing maintenance, having a retention of more than 80% of our customers.
Please share some of the services that you offer for which clients approach you the most for?
Our main service is the development of custom applications. We create native apps, hybrid apps, and web apps for operating systems such as Android and iOS. In addition, we are not only focused on smartphones but also on devices such as smartwatches or smart TVs.

In addition to being specialized in software development, we support our clients throughout the entire process by offering consulting and maintenance services.
Other services we highlight are web encapsulation, Progressive Web app development, and MVP development and consultation.

We focus our services on driving the digital transformation of our clients by focusing on mobile technology and devices.
What is your customer satisfaction rate according to you? What steps do you take to cater to your customer's needs and requirements?
We have high customer satisfaction rates, and the testimonials we have speak out loud about. Active listening and constant communication are the basis for a better understanding of customer needs. Involving them in the whole process from the beginning helps us to know which solution is best suited to their situation, to advise them, and to have a smoother business relationship.
What kind of support system do you offer to your clients for catering to their queries and issues?
We have a specialized team of professionals, such as project managers, technical managers, and developers, who review the project and attend to our customer's problems and queries.

In this way, we try to create long-term relationships with our customers by becoming their trusted technology partners.

We can offer different approaches based on the project's needs. We can work on an agile team basis, usually managed also by one of our team managers. On the other hand, we can work on a traditional fixed-cost project, if the requirements are clear enough. For maintenance, we can work under annual contracts with dedicated teams and hours. And we are always open to adapting to the model that best fits our customers, case by case.
What kind of payment structure do you follow to bill your clients? Is it Pay per Feature, Fixed Cost, Pay per Milestone (could be in phases, months, versions etc.)
We offer our customers a variety of options depending on the project's needs. The most common are Time and Material (customers pay for a standard labor rate per hour), Fixed Price (the price is agreed upon during negotiations and cannot be changed, and the payment is made per Milestone), and Dedicated Team (client hire our specialists on the monthly basis starting from 1.5 FTE). We can also agree on a mixed model that allows clients to adjust project budgets monthly based on the scope of work.
Do you take in projects which meet your basic budget requirement? If yes, what is the minimum requirement? If no, on what minimum budget you have worked for?
Every project is different and not only the budget needs to be considered (technologies, potential growth). Hence we don't have minimum budget requirements, we always study each case and look at the potential that the project has. We've had clients that would sign up for a medium project and grow into major international projects still ongoing, so the budget is really not our only measurement.
What is the price range (min and max) of the projects that you catered to in 2022?
As mentioned before, we can accomplish a wide range of projects, ranging from small projects to big projects that take almost a year. We can adapt to growth along with the project.
Where do you see your company in the next 10 years?
Smart devices shape our lives today, and this trend is only going to increase in the coming years. 10 years from now, we want to continue helping companies in their digitalization processes, bringing our expertise to smart technology that improves people's lives.

We do not know what kind of smart devices we will have in the future, but for sure we will continue growing as a team to help more businesses on their walk through this path all over the globe.

Keeping our principles of trust, passion, and expertise, that have led us over the years.
ABAMobile Clients & Portfolios
Key Clients
Signify
Philips
Alsa
RICOH
Dentsu
Orion Health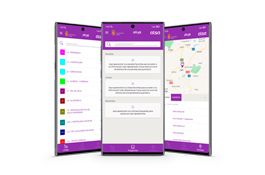 ABAMobile Reviews
All Services
Mobile App Development
App Designing (UI/UX)
Progressive Web App
Relevance
Most Recent
Rating: high to low
Rating: low to high
Write a Review
Ignacio Garces Rubio
, Co-Founder at Cleanpool
Posted on May 23, 2022
Absolutely perfect. Nice team, fully dedicated and very clear in everything. Fast, very fast
Review Summary
We contacted them in order to try to develop our App and all the infraestructure needed. Nerea answered to all of our questions very fast and very precise. The sent us a detailed develop plan with a tight schedule with milestones. They did achieved everyone of them on time and even including more features that we discovered that we needed. Perfect team for sure
What was the project name that you have worked with ABAMobile?
Cleanpool
What is it about the company that you appreciate the most?
Fast response and detailed information. They did not hesitate to ask and feel part of the project
Very good comunication between the team and ourselves in the whole process
What was it about the company that you didn't like which they should do better?
No complains at all. I will love to work with the team in a near future
José Antonio Montes Pérez
, DIRECTOR TÉCNICO at TAGTUM SOLUTIONS
Posted on Nov 19, 2021
The experience has been very positive. ABAMobile is our trusted provider. We recommend ABAMobile for your projects
Review Summary
ABAMobile has developed several projects for us in a very professional way and we are very happy with the end result. They are serious, very competent and have respected both costs and delivery times. Working with ABAMobile in our APP gives us a lot of peace of mind.
What is it about the company that you appreciate the most?
They are very serious in their work. A great team. Affordable budgets
What was it about the company that you didn't like which they should do better?
We honestly cannot say anything negative about ABAMobile so far.
Jose Manuel González La Fuente
, Founder at SmartWasteCollection (SWC)
Posted on May 23, 2022
Great partner within SmartWasteCollection project
Review Summary
ABAMobile developed the tracking Mobile App for the waste collection services as well as an IoT system for digital inventory and positioning of waste containers
Amaia Galarraga Maiztegui
, Project management at at ALSA
Posted on Oct 12, 2021
Development of an App for users of urban and interurban transport lines
Review Summary
We developed our App with ABAMobile for two public transport contracts. The whole development process has been very organised and with a smooth and easy communication. The ABAMobile team explained every step taken and advised us throughout the process.
Currently, although the App is already published, the communication with their team is still excellent and we can contact them for any change or any need that may arise.
What is it about the company that you appreciate the most?
They are very professional. They advise and accompany you throughout the whole process and the communication with their team is excellent.
José María Sánchez Marín
, Responsable de ingeniería at CIRCUTOR
Posted on Oct 11, 2021
Great team and fantastic service
Review Summary
We have developed with Abamobile a PWA. It has been the first time that we work with them and the expirience has been excellent. ABAMobile's team successfully managed the project and delivered the PWA within the deadline. Thanks team!