Abstracta
Passionate testing creates engaging software
Visit website
Abstracta is a leading, pure-play and independent software testing services company founded in 2008 with offices in California and Latin America. We offer testing consultancy services centered on building custom, dedicated testing teams. Our teams have the added value of being able to leverage all of Abstracta's collective expertise from years of partnering with clients ranging from startups to enterprise-level companies in a wide array of industries including healthcare, technology, and e-commerce. The Abstracta advantage is based on our intense focus on human connection, research, and development, as well as the quality of the +100 testers who work closely with our clients, caring deeply about their success.
Certifications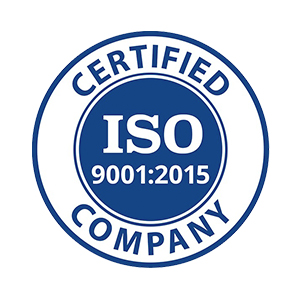 United States
44 Tehama St
,
San Francisco
,
California
94105
14157453678
Uruguay
Av. Sarmiento 2465
,
Montevideo
,
Montevideo
1300
59827096613
United Kingdom
71-75 Shelton Street
,
London
,
London
WC2H 9JQ
Chile
Roger de Flor 2736. Piso 6.
,
Santiago
,
Santiago
Focus Areas
Client Focus
Medium Business
Small Business
Large Business
Abstracta Executive Interview
Visit Profile
Kindly share your feedback on how GoodFirms has been doing so far in increasing your visibility among potential clients.
Being listed on GoodFirms has undoubtedly helped us to appear in front of potential clients when they are searching for the right software testing partner for them. It has also helped us to establish our reputation and credibility at Abstracta as a leading provider thanks to the testimonials it enables us to collect and share on the platform.
Please introduce your company and give a brief about your role within the company?
Abstracta is a leading, pure-play and independent software testing services company founded in 2008 with offices in California, the United Kingdom, and Latin America. The Abstracta advantage is based on our intense focus on human connection, research, and development, as well as the quality of the +100 testers who work closely with our clients, caring deeply about their success.

We have a proven track record for finding and applying the industry gold standard tools, practices, and strategies for the context of each client while controlling risks and costs effectively. We've been thrilled to work with clients such as Shutterfly, Broadcom, Lodgify, and Singularity University.

My role as the CEO is to help steer the company towards its vision, which is to co-create world-class software and generate development in local communities in order to improve people's quality of life. I work hands-on with all departments to ensure organizational success. My fellow co-founders and I are highly involved with the day-to-day and we remain close to the client projects, giving our input wherever needed.
What was the idea behind starting this organization?
Abstracta was born out of our garage in Uruguay almost fifteen years ago with an idea we had to develop a test automation tool for software developed using the low code platform, GeneXus. We were literally the "three amigos," Federico Toledo, Fabian Baptista and I with a mission to make testing better. Today, the tool, GXtest, has been widely adopted by the GeneXus community around the world.

In those early days, we saw a big need for more software testing services in our city, so we began to hire testers and work with clients in government and financial institutions. We're passionate about software quality, knowledge sharing, and the power of technology to help improve lives. That is what I believe led us to where we are today, with six offices worldwide and over 100 testers.
What is your company's business model–in house team or third party vendors/ outsourcing?
We help our clients when they are ready to add quality engineering talent to their team by building a custom software testing team with our own, full-time Abstracta employees of varying experience in different areas, tools, and domains to work remotely with the client team. For each client, our testers are also led by an Abstracta Tech Lead who helps guide the test strategy and ensures the implementation of best practices. We also have Client Success Managers whose aim is to make sure that the project and collaboration run smoothly, taking into account everyone's expectations and how well they are being met.

Our testers are largely based in Uruguay and Chile, so the time zone alignment is quite favorable with our North American and European clients. Even before COVID-19 obliged us to, we learned how to be efficient in remote work and collaboration.
How is your business model beneficial from a value addition perspective to the clients compared to other companies' models?
The way we build outsourced testing teams enables us to leverage the collective experience of all the test teams within Abstracta and connect it with the client project. This way, the client is benefitting by having access to test automation, performance engineering, agile methodologies, DevOps, accessibility, domain experts (e-commerce, banking, healthcare, etc.), and so on in addition to their dedicated testers. This is why we insist on the involvement of a Tech lead in each project. To add to that, our testers are all fully dedicated to a single client, because we found it leads to a greater degree of focus, engagement, and motivation on their part to help the client reach its goals, and helps build stronger bonds.

Unlike the larger outsourcing and consulting companies with a wide breadth of IT service offerings, we are purely focused on software testing. We believe that by specializing in testing, we are able to provide greater value, instead of trying to do everything for everyone. We are also tool agnostic, meaning that we will choose the best tool on the market for the context of our customers, without preference.

In order to stay specialized in testing, we realized that the world needs more and better software testers. So, to help widen the talent pool, we've created Abstracta Academy, global Meetup groups, and volunteer organizations that promote training in testing. The benefit of this for our clients is that we attract and develop some of the best talent, which in turn, means more passionate and engaged testers working with them. We've managed to create a ready-to-go talent pool for quick onboarding and flexible ramp-up for our clients.

Lastly, we place a heavy focus on developing our own software testing technology when needed which allows for greater flexibility and personalized solutions than our competitors. We have a team currently working on extending the capabilities of open source load testing tools, such as plugins for JMeter that have already been used by a major broadcasting company and other Fortune 500s.
What industries do you generally cater to? Are your customers repetitive? If yes, what ratio of clients has been repetitive to you?
We generally cater to organizations in the high-tech, e-commerce, banking and financial services, and healthcare industries. But, we've worked in transportation, education, and others. Lately, we have been working with more companies in the AI space.

The majority of our clients have extended the initial scope of work with us or signed on for a repeat engagement. We typically start with a 1-3 month-long engagement that helps the client get to know how we work and then enter an ongoing relationship from there.

I think why we have seen a high retention rate is due to the fact that we can adapt really well to our clients' work culture, have state-of-the-art quality management systems (we're ISO 9001 certified), and place great attention to customer success. Another reason is that we have earned a reputation for being reliable; 40% of our employees have worked with us for four years or more.
Mention the objectives or the parameters critical in determining the time frame of testing an application & website.
The most important thing to prioritize is the client's hard requirements which cannot be skipped. Some companies have fixed release times and fixed testing cycles that cannot be changed. On the other hand, others may not be limited by time, but they have a limited budget. For each client, the strategy, resources, and time needed have to be crafted to meet their needs.

We take into account:
Business goals and impact of user experience's quality
The budget allocated for testing
Time constraints
What types of testing are needed: functional, accessibility, usability, performance, security, etc. according to business goals and associated risks
Number and complexity of functionalities the system has
What is the impact of the system on the business and its end users (banking apps vs. healthcare apps vs videogames)
Development team and practices (CI/CD, automation, coverage or unit testing or other layers, code quality, environments and data available for testing, etc.)
Access to the source of truth (documentation, meetings with business analysts, users, product owners, etc.)
How much effort in terms of time goes into testing the front end and back end of an application & website?
We do not typically divide the test efforts between the backend and the frontend. We go about testing software units, components, integrations, and end-to-end, even when the application being tested doesn't have a frontend. We rely on and assist developers in testing the units (unit testing). The code there should have good coverage, but unfortunately, it's rare. We then help test the components at the API level and UI. The strategy is designed according to the context, needs, possibilities, access to information and resources, and so on.

I'd say that most of our efforts today are concentrated on the end-to-end, while pushing our customers to shift testing left (testing earlier in the dev cycle) at a lower level in the architecture, starting with the APIs as soon as possible. This combination should produce the best strategy, but the proportions will depend on many factors.
Agile Testing or Waterfall Testing. Which testing model do you prefer?
When it comes to agile vs waterfall, it depends on the context of the client and what really works best for them. We get involved with the client team as much as they allow us to and we adapt our methodology to create a tailored approach to work with each. This is what makes us 100% agile.

We typically prefer to work in an Agile environment because we have seen tremendous benefits for teams that work in this fashion, where quality engineering practices can start from day one, catching issues sooner in development and learning quickly, continuously improving the way the team works together as well as the product. Agile methodologies help detect and eliminate errors when they are cheaper to fix. Not to mention, Agile fosters greater communication and collaboration, with our testers working side by side with the client.

We can offer an approach that is customized, when needed, as well as help with the transition to Agile if that is what the client seeks to accomplish.
Please list some factors which are important while testing a product or service.
When testing a product, it's critical to first have the right talent, tools, and processes in place.

To do so, you first have to understand the business context of the project: who are the end-users, what are their biggest risks, how often do they expect the product to be updated? What are the most critical functionalities? What factors of quality are most important? They could be functional suitability, performance, usability, etc.

Other factors:
Documentation available
Environments for testing
Test data available
Development processes and practices
Methodologies, communication, and bonding of the team
Then, it's necessary to put together a plan to prioritize tests based on risk and the company's overall business goals. We then help to assess what roles and tools to incorporate in order to carry out the most efficient testing possible.
What kind of payment structure do you follow to bill your clients? Is it Pay per Feature, Fixed Cost, Pay per Milestone (could be in phases, months, versions etc.)
Our payment structure is time and materials based and we manage different rates for different tester profiles, which vary according to the skillset. Our clients are normally invoiced on a monthly basis, according to the profiles assigned to their team.
What is the price range (min and max) of the projects that you catered to in 2020?
In 2020, we took on projects starting at $5,000 per month and our largest project was $250,000 in total.
Abstracta Clients & Portfolios
Abstracta Reviews
All Services
Testing Services
Relevance
Most Recent
Rating: high to low
Rating: low to high
Write a Review
Good service
Review Summary
Helped us fill the gap in quality assurance for the needed time. Guzman the QA engineer provided good services
Great value
Review Summary
Very good experience working with Abstract, technically a solid and talented team. They helped us in the implementation of an agile team and the experience was great. The investment we did, had a high pay back
What is it about the company that you appreciate the most?
The Experience they have
What was it about the company that you didn't like which they should do better?
The service the gave us, was nothing but perfect
Yamini Thirthar Kannankutti
Posted on Feb 24, 2021
Dedication and Commitment
Review Summary
Abstracta is a very dedicated team. They even catch outside the box testing. On the whole their testing coverage is very good.
What is it about the company that you appreciate the most?
Coverage
What was it about the company that you didn't like which they should do better?
Automation capability.
Daniela
, Business Development Associate at at wrnch
Posted on Feb 04, 2021
Great results and a knowledgeable team
Review Summary
Working with Abstracta has been a positive experience since the beginning. Communication with the team is strong and we are impressed by their attention to detail, scope of test design and execution.
The Abstracta team has significantly improved our test coverage and eventual quality of product released.
Company Response
Abstracta
Thank you Daniela! It is a pleasure to work with you and your team.
Posted on Feb 04, 2021
All you could ask from a services company
Review Summary
Abstracta has been a perfect partner for us during the last 5 years for a wide scope of projects, mainly around performance testing. This company meets the highest standards of execution, they are always diligent, dedicated, and thorough. But above all, they have amazing folks over there who are a pleasure to work and collaborate with
What is it about the company that you appreciate the most?
They have top-quality personnel. Extremely reliable. Very communicative and transparent.
What was it about the company that you didn't like which they should do better?
I can't think of anything.
Company Response
Abstracta
Thanks Jacob! It has been an amazing experience to grow alongside your team and to together help improve the performance testing solutions available to the world today!
Posted on Feb 04, 2021
Kristen Jarin
, Senior Technical Project Manager at at Dogtown Media
Posted on Aug 14, 2020
Great Team!
Review Summary
We had a great experience with Abstracta and their QA team. They were extremely thorough, mindful of small details and great team players!
Company Response
Abstracta
The pleasure is ours! Thank you for your kind words Kristen!
Posted on Aug 14, 2020
Suman Venkataswamy
, Co-Founder, Product at at Threads
Posted on Jul 06, 2020
Great QA Testing Firm!
Review Summary
I've had a fantastic experience working with Abstracta over the past 3 years. They've helped us scale our product and ensure that we're shipping quality, bug-free code as well as worked with us hand-in-hand to develop our QA Strategy.
Company Response
Abstracta
It's been a phenomenal experience working with the brilliance behind the scenes at Threads. we really appreciate it!
Posted on Jul 06, 2020
Alex Sarmiento
, CEO at NX Concepts
Posted on Nov 26, 2019
Abstracta Professional Services - Highly Recommend
Review Summary
Working with Abstracta over these last few months has been an extremely positive experience. The level of expertise and professionalism truly stands out. I would strongly recommend their services. They're a strong partner.
What is it about the company that you appreciate the most?
High level of professionalism and expertise.
What was it about the company that you didn't like which they should do better?
NA
Company Response
Abstracta
Thank you Alex, we are excited for many more challenges and exciting projects to tackle together. It is such a joy to be on your team.
Posted on Nov 26, 2019