Aimprosoft is a software development company that offers a wide range of services for a successful digital transformation. 18 years of market presence helped us obtain profound knowledge of product creation and become strong advocates of a customer-centric approach with a deep understanding of our clients' needs. The arsenal of our software engineers encompasses 50 technologies that help them enhance the capabilities of our customers' businesses, increase their revenue, and modernize outdated processes.
Apart from a diverse stack of technologies, we also use the capabilities of Liferay, Alfresco, and Hybris platforms that have become our key tools for building enterprise-grade software solutions. Over time, we gained considerable expertise in application development for a wide range of industries, such as IoT, eCommerce, Telecommunications, Financial, Healthcare, Media, and many others.
Ukraine
67 Halytska Str.
,
Ivano-Frankivs'k
,
Ivano-Frankivs'ka
76019
+1(408) 844 44 77
Cyprus
Griva Digeni, 81-83 Jacovides Tower, 1st floor
,
Nicosia
,
Nicosia District
1090
+1(408) 844 44 77
Focus Areas
Service Focus
Software Development
Mobile App Development
E-commerce Development
IoT Development
Aimprosoft Clients & Portfolios
Key Clients
Virtual1 Ltd
Motive Retail
RealiseMe
Genesys PGR
PR Business
HomeLike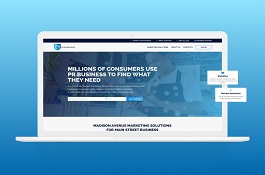 Aimprosoft Reviews
All Services
Software Development
E-commerce Development
Relevance
Most Recent
Rating: high to low
Rating: low to high
Write a Review
Anonymous
Posted 1 month ago
It was a very great experience working with them.
Describe your project in brief
I've been using the services of Aimprosoft for more than 3 years working on more than 10 projects
What is it about the company that you appreciate the most?
Their technical expertise.
What was it about the company that you didn't like which they should do better?
Their payment term is 2 weeks, which is very unusual. With our other vendors we have a payment term of 2 months.
Tatjana Solovjova
, Delivery Manager at Krabu Grupp Ltd
Posted 3 months ago
Delivering Outstanding Results Amidst Adversity
Review Summary
I am pleased to provide positive feedback on our collaboration with Aimprosoft regarding our recent development project. We have utilized Aimprosoft's developer resources on a full-time basis, and our developer was from Ukraine.

The project started on January 1, 2022, and concluded on May 31, 2023. During this period, a war broke out in Ukraine, which posed significant challenges since both the beneficiary of the project and the developer were from Ukraine. Despite the difficult situation, the work was quickly reorganized, resulting in minimal delays.

Despite the country's circumstances, we were in constant communication with the developer, who consistently delivered work on time and provided invaluable technical assistance whenever needed. The developer was willing to participate in analysis meetings and was always available for support.

At present, all tasks have been successfully delivered on time, and I would gladly recommend Aimprosoft.
What was the project name that you have worked with Aimprosoft?
EU4Skills
Describe your project in brief
The objective of the project is to create a module within the existing system that supports vocational education in Ukraine and collects data on various aspects, including educational institutions, staff, students, material and technical infrastructure, and financial indicators. The module already utilizes Google Data Studio for effective data analysis and visualization. By creating the vocational education support module, the system can gather and process data related to different fields. For instance, the module collects data on educational institutions such as their location, curricula, number of teachers, and more. It also collects data on staff and students, including their numbers, age groups, fields of study, and other relevant information. Data on material and technical infrastructure, such as available learning resources, laboratories, workstations, and financial indicators like budgets, expenses, etc., are also collected.
What is it about the company that you appreciate the most?
Aimprosoft is an excellent company because they have a diverse team of specialists who possess knowledge in various development technologies. This allows them to quickly fill any resource gaps that may arise during projects.
What was it about the company that you didn't like which they should do better?
It is understandable that market conditions and factors such as supply and demand can impact the cost of hiring experienced professionals. Unfortunately, the increase in hourly rates for senior developers at Aimprosoft has made them less competitive compared to other service providers.
Matthew Storr
Posted 4 months ago
Payment Page Extension for SAP Commerce Cloud
Review Summary
Aimprosoft supported us from start to finish and were very knowledgeable. Alongside the build and testing of the extension, they also supported us with getting it live on the SAP marketplace where questionnaires/compliance queries also needed completing. Aimprosoft were consultative, supportive and very patient. I am completing this in personal capacity, not as an official review of my employer.
What was the project name that you have worked with Aimprosoft?
SAP Cloud Commerce Integration
Describe your project in brief
To build a payment page extension for SAP Commerce Cloud which will allow enterprise level merchants to process payments
What is it about the company that you appreciate the most?
Aimprosoft (based in Ukraine) supported us through the back drop of the Russian invasion of Ukraine. Needless to say, there were a few days where responses were delayed which was highly understandable but in all of our engagements, they have been truly resilient and always willing to help bring the solution to the marketplace. There were no issues with the time zone difference.
What was it about the company that you didn't like which they should do better?
Communicating with a company where their first language isn't English was the only noticeable con.... if you can call it a con. I can think of a couple of instances where we needed to exchange a couple more emails or spend a bit more time on a call to work through something but its the only reason I mark communication as 4* and should not be viewed negatively.