Alea IT Solutions, a multinational company having offices in India, United Kingdom, Singapore is a global service provider, delivering a wide variety of products and services to its global clients through its well-qualified team of IT professionals. Alea is focused on delivering the very best quality and mainly works in Website Design, Website Development, Application Development, Mobile Application Development and other customised business solutions. We cater for clients worldwide from a spectrum of different industries.
Certifications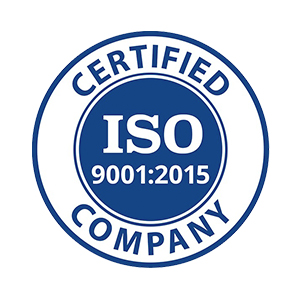 India
Dayanand Marg
,
Jaipur
,
Rajasthan
302004
9610365064
Focus Areas
Service Focus
30%
15%
15%
15%
10%
10%
5%
Software Development
Web Development
E-commerce Development
DevOps
Mobile App Development
Client Focus
Small Business
Medium Business
ALEAIT SOLUTIONS PVT. LTD. Reviews
All Services
Web Development
Relevance
Most Recent
Rating: high to low
Rating: low to high
Write a Review
Faheem Ebrahim
, Founder at Xin Performance
Posted on May 07, 2019
Friendly, hardworking team
Review Summary
Really grateful to the team at ALEA IT. They partnered with us through the first 2 years of our business to help us launch our product QTX. They were instrumental in getting us to where we are now. They were always willing to work hard towards desired deliverables and were fully committed to our business.
Brigel Culaj
, Founder & CEO at Vincofy Ltd
Posted on Apr 19, 2019
A good team to find solutions
Review Summary
I have been working with Alea IT Solutions for nearly one year now and I am very pleased with the work they undertake. It is hard to find a company you can rely on and find solutions to your issues. With Alea you can be sure to find that
Geoffrey Hoffman
, Director Of Technology at Rx Marketing Group
Posted on May 09, 2019
Extremely hard working, diligent, honesty and humility keeps me working with AleaIT
What was the project name that you have worked with ALEAIT SOLUTIONS PVT. LTD.?
App Designing
What is it about the company that you appreciate the most?
We have contracted with AleaIT Solutions for 6 months. During that time, we have noticed marked improvement in the quality of the code and solutions they build for us. We have trained them in our process and they carry it out to the best of their ability. Their leadership provides strong understanding of all technology, and their software developers take a vital interest in learning our business. Together, they constantly strive to ensure our goals are met. AleaIT staff are some of the most dedicated, hard-working people I've ever worked with. What they lack in advanced software skills, they make up for with dedication and time to learn.
What was it about the company that you didn't like which they should do better?
Their skillset in advanced software development such as multi-threading, and their knowledge of git workflow can be improved.