Algoworks
Enterprise Mobile Apps Development Company in USA
Visit website
We provide end-to-end mobile design and development services globally. From award-winning B2C native applications to robust cross-platform enterprise-grade mobile solutions, Algoworks innovates applications with the latest tech trends. Feel free to have a quick discussion with our architects to find out the best app development strategy and tools for your app development. We are based in Sunnyvale, CA, Noida, India, and Toronto, Canada.

Algoworks is a technology company providing end-to-end product development services globally. With our product engineering and agile delivery process, we help deliver robust software products quickly to market. Our crucial IT service offerings include Mobility, Salesforce, DevOps, and Enterprise Application Integration. We are recognized partners with 100+ businesses worldwide, including Fortune 500 companies such as Amazon, Dell, Salesforce, and Microsoft.

Salesforce:
We are glad to announce that we are now a Salesforce Gold Consulting Partner and a Salesforce Talent Alliance Member.
Algoworks is a Salesforce Silver Consulting Partner and Salesforce ISV Partner helping global clients grow businesses. With a team of 60+ Salesforce Certified Consultants based in our development centers in Sunnyvale, USA, and Noida, India, we have provided customization, development, integration, and support services on Salesforce. Rated 5/5 in over 20 customer reviews, our team has consistently topped the Most Popular Salesforce Consultant List on AppExchange. Our passion for Salesforce is such that we have been attending Dreamforce since 2013 consecutively.
UI-UX Services:
Algoworks is a professional UI/UX design company. We provide our customers with website and app designs that help them stand out. Our design services range from Brand Strategy, Design Consulting, and Product Design to UX Research, UI & Animation, and Design Testing. We have been honored with the WebAwards Outstanding Website Award and DesignRush Best App Design Agency Award.
Certifications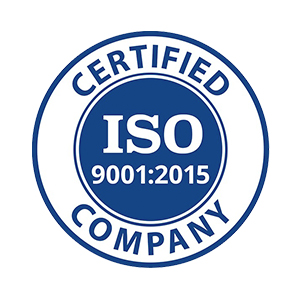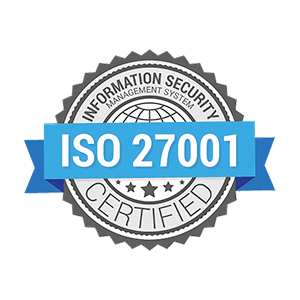 India
Plot No. C 28 & 29, Tower A, 5th Floor, Logix Cyber Park, Sector 62
,
Noida
,
Uttar Pradesh
201301
+91-120-413-8727
United States
355 W Olive Ave #204
,
Sunnyvale
,
California
94086
+18772841028
Canada
565 Sherbourne, St, Toronto, ON
,
Toronto
,
Ontario
M4X 1W7
14372257733
Focus Areas
Service Focus
35%
20%
15%
10%
10%
5%
5%
Mobile App Development
Web Development
App Designing (UI/UX)
Web Designing (UI/UX)
Game Development
Algoworks Executive Interview
Ajeet Singh
Co-Founder and Director of Business Management
Visit Profile
Please introduce your company and give a brief about your role within the company?
Algoworks is a leading and fast-growing mobile application development company known for developing stunning native apps to awe-inspiring cross-platform apps giving innovation yet another dimension. It excels in providing the most appropriate mobility solution leveraging our 100+ developers in both native and cross-platform development.

We follow a consultative-driven approach for providing end-to-end expertise and exceptional mobility solutions. We specialize in creating native Android, iOS applications as well as using cross-platform tools like React Native and Xamarin and cutting-edge scripting languages including AngularJS, Node.js and a lot more. We have acute finesse in areas of CRM and SaaS technologies like Salesforce, and unmatched ambitions in providing DevOps Consultancy Services. Our Business Intelligence department helps in brightening up the business excellence with a BI guided roadmap.

Our diverse proficiency allows us to pick the perfect technology combination that best suits our clients' needs. The company was started in 2006 by Pratyush Kumar, Rachit Agarwal and myself, and now comprises of 225+ employees.

I am the co-Founder and Director of Business Management of Algoworks. I work in the capacity of Business Management Director at Algoworks Technologies. My forte lies in strategy formulation for capturing and building new revenue streams, value articulation across technology products and solutions, as well as CXO, connects. I deal with delivering full product development lifecycle services to all technology companies, right from startups to established enterprises following a unique joint-venture model of partnering with clients to deliver great software products to market rapidly and economically.

With the expansion of Algoworks Technologies over the years, I look forward to bringing in new partnerships from all around the globe and head towards the Fortune 500 companies.
What was the idea behind starting this organization?
The scope of digital technologies is boundless and the ever-increasing need for mobile solution always enticed me. "You dream and we actualize" has been our motto. After learning and exploring the various verticals of IT domain we thought of actualizing the dreams of the vendors trying to keep our work devoid of stereotyping and as close as possible to our clients' imagination. The core idea was to scale up innovation in the market and move towards a better tomorrow. The demand increased and we decided to equalize the supply leveraging the exceptionally talented employees here at Algoworks.
What are your company's business model– an in-house team or third party vendors/ outsourcing?
In-house team model. We do not outsource and have a very comprehensive project management methodology. Everything right from documentation to development is managed by our in-house team. We have a team of 225+ members which comprises BAs, designers, developers, QAs all under one roof. The in-house project ensures fast communication and shorter response time and the outcome is reflected in the form of high client satisfaction.
How is your business model beneficial from a value-added perspective to the clients compared to other companies' models?
We believe in building experiences and not just mere apps. We follow a very customer-centric approach to keep superior client experience at priority. Usually, we follow an agile methodology which gives a clear picture and complete transparency throughout the various phases of project development and deployment. However, according to me quick response, good communication, 24x7 availability, technical expertise are the most crucial and imperative factors to make a project successful. We work with a transparent model which keeps our clients aware of the current status at each and every phase. We have streamlined our processes which are perfected by a team of exceptional developers and designers for over a decade. Our processes are both time and cost efficient hence providing satisfactory and high quality IT solutions.
What industries do you generally cater to? Are your customers repetitive? If yes, what ratio of clients has been repetitive to you?
We have served clients in almost all verticals including enterprise, e-commerce, healthcare, wearables, IoT, Augmented Reality, retail, travel and a lot more across the globe.

Yes, we do have repeat customers and we have an excellent client retention rate. We have a client retention rate of approx 72% as of 2018.

Mention the objectives or the parameters critical in determining the time frame of developing a mobile app.
The parameters that are imperative in determining the time frame of developing an app majorly depends on the complexity of the project i.e. the number of features and functionalities that we have to implement. A few amongst them being the development environment, the back end panel requirements, third-party API integrations, platform dependencies, web services, hosting, etc. It involves various stages like analysis, wire framing, designing, coding, testing, QA and launching an app on their respective App Stores. Every phase of mobile app development claims a different amount of time and effort.

Hence the scope of work, marking the gray areas, clients' expectations and taste in-app features and specifications play a significant role in determining the time frame for developing an app.
How much effort in terms of time goes into developing the front end and back end of a mobile app?
The amount of effort that goes into developing the front-end and back-end of an app completely depends on the size and complexity of the project. The back end is the crucial part whereas the front-end plays a significant role in representing the information. However on an average for a client-server app, the front-end to back-end ratio is 40:60.
What are the key parameters to be considered before selecting the right platform for a mobile application?
The most vital parameter to consider before choosing the right platform is to analyze what your target audience or end users are using. It is highly imperative to analyze the usage pattern and understand the persona to be able to create a maximum impact of the app. Apart from doing detailed market research and audience analysis; we also have to look at the client's business model, revenue model, country focus, etc.
Which platform do you suggest your clients, to begin with when they approach you with an idea (Android or iOS) and why?
We cater to the clients globally and the criteria changes depending upon the demographics. For example, in US people prefer iOS whereas Android rules the Asian market. However, nowadays the awareness has increased and clients know exactly what they want to build and for which user base. In case the client seeks for our idea unless the client has financial concerns we suggest both, but we do have a priority listing which we expose to the client based on our study of his idea when launched in the market through market research.
Android or iOS, Native or Hybrid — which platform is best to use to build your app? What are your recommendations?
Each of the above is unique in its own way, it depends on the type of app we are building, audiences that we are targeting and the demographics we have selected. We deal with both Native and Hybrid app development; both platforms are very versatile in nature having their own set of importance, so we can't compare both platforms. The selection of these platforms completely depends on our client's choice, application functionality as well as their budget. We recommend going for native apps but it totally depends on the client's budget as native apps are relatively expensive than hybrid apps. In case the client is too short of budget, we recommend going with native iOS development.
What are the key factors that you consider before deciding the cost of a mobile application?
The cost of the mobile application depends on the scope of the project; the scale of the work majorly defines how much the client should be investing. It also depends a lot on how much of pre-development activities are done, how many expert members are required and what is the complexity of the solution. Hence majorly the cost of the app depends on the number of man-hours required by the developers, designers, project management and communication, deployment, training and handover process, the server configurations and lastly the post-deployment support.

What kind of payment structure do you follow to bill your clients? Is it Pay per Feature, Fixed Cost, Pay per Milestone (could be in phases, months, versions etc.)
There are three kinds of payment structure which we usually follow; the fixed cost, the time and material payment structure and the dedicated payment method. We are highly flexible when it comes to cost management. However, the cost structure is defined and depends majorly on the status of the app.

We go for the fixed payment structure and a definite timeline if the scope of the project is crystal clear and a certain amount is paid at definite, defined milestones.

We go for the time and material payment method when the client needs a total control on the project status and need not define the project scope and the payment is done based on the number of working hours of the allocated resources.
The last method being the dedicated payment method which allows the client to hire a dedicated team and who works on a day-to-day basis and we charge a defined amount at the end of each month.
Do you take in projects which meet your basic budget requirement? If yes, what is the minimum requirement? If no, on what minimum budget you have worked for?
Yes. We mostly choose projects that are above 3000 USD. However, if we come across a project which is unique and interesting adding value to our knowledge we definitely try to bag it.
What is the price range (min and max) of the projects that you catered to in 2017?
2017 has been a significant year in the history of Algoworks where we have bagged a healthy number of projects between USD 5000 to USD 100,000.
Which business model do you suggest to your clients enabling them to generate revenue from mobile applications? Why?
There are various business models available in the market like advertising, e-commerce, etc. But personally I would recommend advertising since it gives your app the deserved footage and is a perfect way to generate revenue that grows exponentially over time.
Algoworks Clients & Portfolios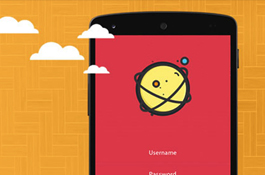 Algoworks Reviews
All Services
Mobile App Development
Web Development
App Designing (UI/UX)
Web Designing (UI/UX)
Relevance
Most Recent
Rating: high to low
Rating: low to high
Write a Review
Mudit Aggarwal
, Chief Operating Officer at at Steady Rabbit
Posted on Mar 08, 2021
Excellent, Quality work. Highly appreciated.
Review Summary
We are a services company and needed Salesforce implementation on a client project around CPQ. We found Algoworks as the Most Popular Salesforce consultant on AppExchange, so we contacted them. We needed to streamline revenue visibility and quote configuration, functionality to be integrated into the workflow.
Algoworks did a great job and our clients were happy with the value they received. We have been able to maintain a long-term relationship with our client, so, a win there as well.

What is it about the company that you appreciate the most?
We found Algoworks as the most popular Salesforce consultant on AppExchange, and now we know why. They have an impeccable understanding of the subject matter and approach the project with razor-sharp intelligence.
Manu Raj Patel
, Senior Business Analyst at Indian Oil and Gas Canada
Posted on Feb 21, 2020
The team at Algoworks is professional, consistently meeting timelines.
Review Summary
Algoworks exceeded expectations, creating a high-quality product. The team works within budget and delivers on time. Their customer service approach complemented their excellent professional management style.
Nazair Khan
, Sr. Consultant and Product Architect at Contractor
Posted on Sep 30, 2019
Positive experience working with Algoworks!
Review Summary
I was really pleased choosing Algoworks for our dev shop.. We had a large project and they delivered as promised. Manish Attri was the project lead at Algoworks and he did an exceptional job coordinating the project. The entire team was amazing and friendly to work with. Everyone from front-end, back-end, QA, and designer delivered high quality work.


What is it about the company that you appreciate the most?
1. (Project Management) They broke down my product requirements and made sure they understood the entire product. Once the analysis was completed, they created a timeline and broke everything into sprints. We used Basecamp and I could see the teams to-do list and what was completed. Everything was transparent and I felt at ease. 2. (Communication) We used Slack and Basecamp for daily communication and it worked out well. I felt like I was part of the team and knew when everyone was online. Anything needing further explanation or collaboration, we used Google hangout. I felt really good about this team and they responded to every question I had. 3. (Expertise) I was really pleased in this area. I could tell the team was passionate and very detail oriented. The QA plan was great. They did a great job optimizing front-end and back-end processes. They are also great problem solvers. I was happy with what they delivered. 4. (Bottomline) I highly recommend them and would use them again.
Sudhanshu Dev
, Founder at Next Discount Store
Posted on Sep 13, 2019
Had an amazing experience working with Algoworks!
Review Summary
Algoworks helped us build an amazing eCommerce platform. The platform is highly functional and user-friendly. The UI is clean and attractive as well. The team's capability to cater to the minute technicalities that went into the project is praise-worthy. Easy payment module integration, attractive UI, user-friendliness, easy navigation, it had it all!
What is it about the company that you appreciate the most?
Their professionalism and an eye for minute details.
Deeti Dave
, Project and Product Manager at Games2win India Pvt Ltd
Posted on Aug 20, 2018
EXCELLENT EXCELLENT Company!!
Review Summary
Highly professional people
Very high quality standards
Very transparent
Very efficient
Best people to work with
Highly Qualified people
Gary Walker
, Software Architect at Allegro Mechatronics
Posted on Aug 19, 2018
Great company to work with
Review Summary
I have used Algoworks' services for multiple projects while overseeing software delivery for several clients and am very pleased with their work. The programmers are responsive and do excellent design and coding while the project managers keep the team running smoothly and communications flowing. I am glad to have them as a key strategic partner.
What is it about the company that you appreciate the most?
Algoworks is a key partner for me as I oversee projects for several clients as a consultant. They are responsive, very competent and professional.
Ridhima Singh
, Manager Project at KPIT
Posted on Aug 16, 2018
Positive and amazing experience with Algoworks.
Review Summary
Algoworks has a committed team of developers. They are quite professional in their work with timely delivery of the project. I am highly satisfied with them and would recommend Algoworks for sure.
Anjali Sharma
, Senior Project Manager at Octal IT Solution
Posted on Aug 09, 2018
Dedicated and skillful team.
Review Summary
Algoworks helped us with an e-learning kid's app. The UI they designed was superb and easy to use! Their team is highly skilled and creative. I would definitely recommend Algoworks.
Company Response
Algoworks
Thank you for the positive review. We are happy you appreciate our work. We believe in delivering top-class apps to our client's satisfaction. Hope to work with you again in the future!
Posted on Aug 09, 2018
Sandeep Giri
, Founder at CloudxLab
Posted on Aug 07, 2018
Very High Quality Web Development
Review Summary
We took help from AlgoWorks to build the gamified learning environment. The team was very proficient and easy to work with. They took entire ownership and looked at the product from our end-user perspective. I would highly recommend them.
Shikha Singh
, Human Resources Executive at CMC LTD
Posted on Aug 01, 2018
Highly skilled bunch of professionals and techies.
Review Summary
I took Algoworks' help for a human resource management app. They did not only create an amazing app with a professional looking user interface, but also gave meaningful recommendations and consultations during the process. Thank you so much Algoworks.
Olivia Thomas
, Project Manager (Mobility) at Full Impact Studios
Posted on Jul 30, 2018
Amazing Team!
Review Summary
We had a great time working with Algoworks, as I was very disappointed with my previous development company, but Algoworks helped us with our project so well and they even managed to complete it on time. It was an excellent experience working with them.
Rajesh Pathak
, Senior Project Manager at ITC Infotech
Posted on Jul 27, 2018
A wholesome experience with Algoworks
Review Summary
I hired the team of Algoworks for mobile app development and design for a six-month project. They did a tremendous job! Would love working with them again.
Nikhil Prasad
, Solution Specialist at Valuefy
Posted on Mar 07, 2018
Had an amazing experience working with Algoworks!
Review Summary
Working with Algoworks was a great experience. They show great professionalism in their work. I hardly had any complaints with them. Plus, communicating with the team is easy and they are always within reach.
Avanish Kamboj AK
, Founder and CEO at Binmile Technologies
Posted on Mar 06, 2018
Algoworks was of big help.
Review Summary
Algoworks has a great team of developers. They are very supportive and carry an extensive knowledge of different technologies. They provided the project right on time. I'm glad I had the chance to work with Algoworks.
What is it about the company that you appreciate the most?
Quick to respond to proposals. Project delivery on time
Perfect solutions by Algoworks!
Review Summary
Working with Algoworks was a nice experience for me. They handled our project with such professionalism, I had no complaints with them at all. They are very approachable and quick at taking appropriate actions.
What is it about the company that you appreciate the most?
Their project management skills and timely delivery.
What was it about the company that you didn't like which they should do better?
Nothing.