Altamira is a global digital transformation partner, specializing in helping organizations scale faster and more sustainably than anyone else.
With market-leading capabilities across all aspects of product and technology development, we make a difference where it matters, when it matters.
Mobile and web product development and delivery
Fast and efficient scaling of your in-house development team
Boosted time to market
Rapid MVP creation and deployment
Expert consulting and technical auditing
We know what it takes, where the issues arise, what to do to solve them, and critically have the ability to affect change quickly and cost-effectively.
Not only do we provide the dedicated teams and experts, but also help our customers to use them effectively, enabling them to continually track project status and time, assess analytics, make quality decisions through smart dashboards, and be able to take an active part in the project development.
Certifications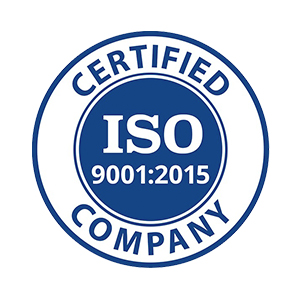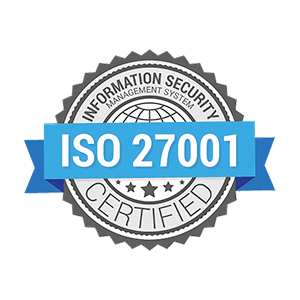 United States
16192 Coastal Highway,
,
Lewes
,
Delaware
19958
+13473051063
Focus Areas
Service Focus
30%
30%
10%
10%
10%
5%
5%
Mobile App Development
Web Development
Software Development
App Designing (UI/UX)
Web Designing (UI/UX)
Client Focus
Medium Business
Small Business
Large Business
Industry Focus
10%
10%
10%
10%
10%
10%
10%
10%
10%
10%
Advertising & Marketing
Automotive
Business Services
Altamira Executive Interview

Visit Profile
What is your company's business model–in house team or third party vendors/ outsourcing?
At the moment we are counting on our in-house team of specialists with the possibility of quick scaling to complete projects. However, if the need arises, we can cover the lack of expertise in certain areas with outsourcing. It happens quite rarely since we understand that our experienced and skillful specialists are our main resource.
How is your business model beneficial from a value addition perspective to the clients compared to other companies' models?
Our model allows us to promptly and professionally deal with our clients' wide range of tasks, expanding our team while maintaining a high level of privacy and information security. Our way of doing business is based on complete transparency that allows us to reach mutual confidence and avoid misunderstandings that pose risks to a project. This is exactly what makes us different from a lot of other companies out there.
What industries do you generally cater to? Are your customers repetitive?
We work in various areas and quickly adapt to the new tasks, but our biggest expertise is in trading and Business Management Tools. These can be the most challenging ones, yet potentially world-changing spheres. We do not narrow our focus intentionally, but over the years, we repeatedly worked with specific projects, so we improved and gained invaluable experience.
Mention the objectives or the parameters critical in determining the time frame of developing a web app.
We think that the clarity of the business goals of our clients and the availability of this information to our development team directly impacts the timeframes of development. Based on the cooperation between the clients and the business analyst, we suggest software solutions that will benefit their business objective and solve their issues.
How much effort in terms of time goes into developing the front end and back end of a web app?
Our back-end to front-end ratio is 4 to 3. As previously mentioned, the majority of clients are business owners; therefore, most of their projects are related to business optimization. That's why the back end portion of specialists is larger since the central part of the business logic is built on the backend.
What are the key parameters to be considered before selecting the right platform for a web application?
The platform is usually chosen based on the cost of development and maintenance as well as the app server load and the project's scale.
Which platform and technologies do you prefer to use in development of your web apps?
We work with PHP and JavaScript programming languages and use frameworks like YII2 and Angular accordingly. These are the most common and effective technologies up to date.
As for mobile development, it is Swift for iOS and Java for Android.
Do you offer website design templates or customised website design, and do you have a responsive website design?
We develop custom solutions individually for each of our clients. We don't use templates because every client of ours has his/her personal goals, expectations, and requirements. Such an approach helps them further develop their authentic brands as website design should be tailored to fulfill the demands of each client. We might offer templates only for admin panels and ETL because the end-users do not see these systems, and it also reduces costs for our clients. And yes, we offer only responsive web design because 95% of users browse with their smartphones or iPads.
Which Content Management System do you prefer to use (Wordpress, Jumla, Drupal etc)?
We do not use CMS when we work on projects for our clients. Our way is to always offer our clients only a custom solution without plugins, extensions, and updates because only a custom solution can fit their business perfectly as it is developed for their specific needs.
Do you provide website maintenance services?
We provide limited support to our clients after the development is over. This is a common practice that helps to ensure everything works properly but at the same time without being tied to the finished project on a constant basis. Once development is over, our software works properly on its own.
What are the key factors that you consider before deciding the cost of a web application?
These are the most crucial things that have a great effect on the price:
● Functionality and its complexity
● Deadline
● Number of team members
● Security requirements
● Release models

Clients without specific technical background don't always understand factors that influence the overall cost of the project; for instance, for some adding a couple of entry fields to the registration form may feel like a simple thing to do. In truth, it requires additional user flows, epics, testing, or even integration of third-party services. Yes, with no specific technical knowledge, some of our clients cannot be aware of that. Our sales team tries to explain and talk over such nuances in detail and offer the most suitable solution specifically for the client's business.
What kind of payment structure do you follow to bill your clients? Is it Pay per Feature, Fixed Cost, Pay per Milestone (could be in phases, months, versions etc.)
"Time & Material" payment structure is the one that we adapted to fit with our processes. We receive a payment for the completed work each month. To reduce risks for both parties, we agree on a deposit amount right from the start of work. There are, of course, times when a client may ask to change the payment structure. We're always ready to discuss it and come up with an option that would make us both comfortable and secure.
Do you take in projects which meet your basic budget requirement? If yes, what is the minimum requirement? If no, on what minimum budget you have worked for?
Right now we are trying to work with projects valued $30 000 and above. The inquiries we get from GoodFirms vary in value between $3000 and $100 000, but generally, it is around $25 000. For the majority of business ventures, this sum makes it possible to develop a high-quality MVP. To companies that provide on-demand services, we have a more affordable option as we already have a ready-made solution. It can be customized to remain unique for the sake of a project's originality and to maintain high quality.
What is the price range (min and max) of the projects that you catered to in 2018?
The complexity of the project and its scale profoundly affect the price. Minimum $30 000 and a maximum $300 000 per project will be a more or less accurate statement. Although these are very rough numbers. We also work with enterprises, and there is just no limit there in terms of funding projects.
Altamira Clients & Portfolios
Key Clients
Novartis
Boehringer Ingelheim
EY
VUB Banka
Grubtech
Aquiline Drones
BDO
Pfizer
RedCloud
Union
SOLJETS
Ticker Tocker
Global Pet Security
KantarHealth
ZempCenter
Bestyn
CTRL Golf
Altamira Reviews
All Services
Mobile App Development
Web Development
App Designing (UI/UX)
Relevance
Most Recent
Rating: high to low
Rating: low to high
Write a Review
David Paice
, Director at at includmi
Posted on Sep 09, 2021
They work hard to solve problems and don't let you down.
Review Summary
The team from GBKSoft are very professional and the quality of their work is of a high standard and delivered on time and to budget. They are a great technical partner to have on your team. I strongly recommend them.
What was the project name that you have worked with Altamira?
Wellbeing tracking and collaboration mobile app development for children and young people with mental health and additional education, health and care needs
What is it about the company that you appreciate the most?
They work hard to solve problems and don't let you down.
What was it about the company that you didn't like which they should do better?
Consistency of personnel used on the project
Experienced Professionals Producing Top Quality Product
Review Summary
Fantastic experience working with Project manager Julia Leyleyko, Business Analyst Iuliia Snizkho and the rest of the team. Brilliant regular communication whilst thoroughly understanding the requirements and scope of my project and sharing my vision. I can't recommend them highly enough and look forward to working with them in the future!

GBKSoft has made technical issues approachable and understandable whilst presenting new solutions and ideas to enhance the development process and product UX. My product is in social tech and the teams' extensive experience in the field has come in handy when tackling relevant issues. I am very pleased with the time estimation for project delivery and the adherence to meeting all deadlines.
What is it about the company that you appreciate the most?
Communication has been the top strength of the team as they know how to communicate regularly and effectively whilst asking the correct questions and allowing me space to do the same.
What was it about the company that you didn't like which they should do better?
N/A
Fast and reliable, good quality
Review Summary
Even though our project was low-budget, I always felt that my business is important. GBKSoft was responsive, professional, fast. The end result met or exceeded our expectations. Communication throughout our interaction was spot on. I can easily recommend them.
What is it about the company that you appreciate the most?
Reliable
What was it about the company that you didn't like which they should do better?
n/a
Great Company, High Value
Review Summary
Worked with GBKSoft for a mobile app, iOS & Android. They did a great job.
What is it about the company that you appreciate the most?
Quality & Price
What was it about the company that you didn't like which they should do better?
Flexibility with payments could be improved
By far the best consultancy company I've worked with!
Review Summary
After 15 years in the field of social networking and working with large amount of developers I can hereby sign on that GBKSoft has been the best. If ever any questions or references needed send an email to
[email protected]
What is it about the company that you appreciate the most?
100% professional and very well trained staff. 24/7 responsive management.
What was it about the company that you didn't like which they should do better?
I hope they could just expand/grow faster so that we can send them more of our work.
Andrew Thompson
, Digital Marketing Manager. at Opengear
Posted on Jul 02, 2020
Branding, Logo, and UI/UX mockups
Review Summary
GBK was excellent to work with. They are very thorough and transparent in their approach to each project and deliver high quality results.
What is it about the company that you appreciate the most?
they are thorough and transparent in their approach to each project
Excellent
Review Summary
GBKSOFT has excellent tech capabilities and communication expertise. I highly recommend the company to anyone looking for budget-friendly excellent digital UX Project development with a human-centric approach. A team is dedicated to each project to ensure all tasks exceed client expectations. Valeria handled our project, it was such a relief to get that project development and completion managed by her. She was receptive and listen carefully to deliver the best with the assigned designer. It was made in time. Although we amend the material quite a lot to ensure best fit out. It was each time precise and consise. Excellent! I look forward to working with GKBSOFT again!
What is it about the company that you appreciate the most?
Delivery of UX-friendly designs with project management communication coordination and budget-friendliness combined.
What was it about the company that you didn't like which they should do better?
to include video editing services
Ryan Crawford
, Chief Technology Officer at SOLJETS
Posted on Apr 09, 2020
Quality development and fantastic communication
Review Summary
We started out looking for a website dev shop that would be communicative, professional and leverage established technologies to build us a website. After interviewing multiple US based and International firms, I discovered GBKSoft. Having worked with a number of offshore development companies over the years, I have experienced numerous projects that suffered from poor communication, poor project management and underestimation (time and $).

So I proceeded with some caution as we started our website development project. Right from the start, I was impressed with their communication, well written and verbose project documentation as well as the organization skills of the project manager. They use industry tools to collaborate and document progress as well as actively communicate with the client. At no point in the development process did I feel unaware of the progress or the budget/timeline was tracking. They are very good at cost estimation and time estimation, a skill which can be hard to come by in software development.

Our experience with the website development was so positive that we decided to embark on another, much more ambitious (multi-year) development effort with GBK. This project that was a first to market technology for our industry that was loaded with logic calculations and complexity to produce valuations based on a multitude of changing factors. The specifications process alone took 6 months in which time GBK documented every aspect of functionality in great detail prior to writing any code. It was the most comprehensive and well written spec doc I had been delivered in years!

The project took an additional 18 months to complete and GBK provided not only the development, but also the critical thinking and logic suggestions that go into building a complex web app. In many cases, the process felt very collaborative. They also kept the same developers staffed to our project through the build. This ensured that we could implement changes very quickly without waiting for new developers to be on-boarded. Our project manager was highly communicative at all hours and we used tools such as Trello and Slack to stay in constant communication and manage the project tasks.

Over the years, my team has even travelled the GBK office in Kyiv on multiple occasions to visit the development team and have onsite workshops to clarify development needs and requirements. GBK accommodated us on each visit and went above and beyond.

I many ways, this dev project has been a wonderful partnership and not just a "for-hire" project team. I would highly recommend them to anyone for any size project.
Martin Sherman Marks
, Chief of Operations and Finance at Nelson Precast
Posted on Apr 01, 2020
Six months with GBK solved a problem that had occupied us for ten years
Review Summary
Our small business has struggled for more than a decade to find a software solution to manage the processes of our niche industry as manufacturers of highly customized construction materials. We've spent tens of thousands of dollars testing existing products, but everything has been either totally unable to adapt to our workflow, a clunky glorified Access database with a UI so slow to work with that it's not worth the bother, or more often both. I have some background in web development, enough to mock up a few skeletal pieces of a larger application that were enough to convince me that a better solution was possible - if we had the time and money to create a custom application, which I was sure we didn't.

And then we heard about GBK. From the earliest conversations with them last summer, I was impressed by their professionalism. They asked excellent questions and very quickly grasped the complexities of our business and industry. When they quoted us a price and timeframe, the numbers were excellent - they proposed to have a minimum viable product ready in just six months, for a price competitive with buying off-the-shelf business software - but I, jaded as I was by years of sales pitches that never delivered, took those numbers with a grain of salt. When was the last time a software project came in on time and on budget, after all?

Well, it turns out the answer to that question is "January". That's when GBK completed the designated scope of work right in the proposed six month timeframe, and indeed came in slightly under budget. This was possible because their highly competent and communicative project managers and business analysts worked closely with me to work through every contingency. I have a good head for thinking through a workflow and identifying issues before they happen, but GBK's team put me to shame on that front. There were no unanticipated delays precisely because they were so good at anticipating what would delay us. The hardest thing I had to do in the entire process was just to keep up with their tremendous productivity.

I only wish our budget was unlimited, so that we could continue working with them on this project indefinitely. It's been a phenomenal experience. The new software is now being implemented and we expect it to pay for itself within just two or three years through reduced quality issues and improved productivity and morale. The user interface is elegant, attractive, and thoughtfully designed at every level; no clicking through eighteen different forms just to accomplish a single daily task, as with so many of the solutions we've seen. They even managed to implement what I'm fairly sure is an almost entirely unique in-browser PDF editor connecting PDF annotations to database objects - a feature which is, on its own, going to make an entire department noticeably more productive while also eliminating several possible sources of errors. The end result fits our business like a glove, and all for a price that was within the reach of even our small business.

In the end, it was probably good for us to search fruitlessly for a solution so long, since it forced us to think through our business logic more than most companies do. Still, I wish I could go back in time to tell myself about GBKSoft in 2010. The least I can do is make sure others know how much time and frustration they can avoid by working with such a professional, competent team of web development experts.
What is it about the company that you appreciate the most?
Top-notch project management and incisive analysis of business logic keep them on time and on budget. They don't bat an eye at even the most unusual ideas, and treat them as challenges instead of obstacles. And they deliver all of this at a price which is more than competitive.
What was it about the company that you didn't like which they should do better?
There was some turnover on their business analysis team which occasionally meant I had to explain concepts more than once; it's possible that they could improve retention in that department. However, good project management meant that the disruption to the project was minimal.
Raphael Lasry
, Founder & CEO at ZivugTech
Posted on Jan 03, 2020
A competent team I trust and rely on everyday.
Review Summary
I've been working with GBK for some time now and I have never worked with a company as competent and reliable as GBK. Every member of their team is knowledgeable, professional, and personable. GBK's goal is not just to develop software but to also help you succeed and will do whatever they can to help you succeed.

What I've found most impressive about GBK is their project management and their estimates. Their project managers are super stars and their estimates are spot on every time. They clearly know what they are doing.

My most recent project with GBK was a Google Chrome Extension and they did an amazing job.

I highly recommend GBK for customer software and mobile app development.
What is it about the company that you appreciate the most?
I most like the fact that I can absolutely rely on GBK to get the job done properly the first time without any micromanaging.
What was it about the company that you didn't like which they should do better?
Everyone and every team can always improve. But from my perspective they are prefect and I've never had any issues.
Bernard Hanratty
, Independent Non-Executive Director at Bernard Hanratty
Posted on Jun 27, 2019
Excellent custom software development at GBK Soft
Review Summary
GBK Soft have proved to be a trusted partner in the development of my cloud based Regulatory Tech solution for the Governance Community. They have a sophisticated client management structure that allows the developers get-on with code development and the project manager / business analyst worked with me on the solution architecture
What is it about the company that you appreciate the most?
Client management and the range of skills that they had available within the firm
What was it about the company that you didn't like which they should do better?
The team was excellent. I experienced some turnover of project managers in the early days, but my ultimate project manager was the highest quality of all
Niall Sherry
, Digital Strategy Consultant at Segmatic
Posted on Mar 13, 2019
Flexible Development & Fast Response-Times
Review Summary
GBKSoft were great to work with. We had a project that we wanted to turn around quickly and they did everything in their power to make that a reality. From sourcing developers, to the Project Manager getting an understanding of our business goals GBKSoft were great partners. The team were flexible and responded quickly to unforeseen changes and new requirements that cropped up due to external criteria.
Esther Bloch
, Project Manager / Software Developer at Bitbean
Posted on Aug 24, 2018
GBK is a great software development company
Review Summary
We have worked with GBK for a few years now and our app is beautifully developed. Minimum Crashes. The Staff and managers at GBK are a pleasure to work with.
Garrett Reynolds
, Co-Founder & CTO SegmentIQ at SegmentIQ
Posted on Jul 18, 2018
Excellence and flexible
Review Summary
GBKSoft have been our outsourced development team for over 5 years and they have consistently gone beyond what I have expected of them. They are skilful, well organised, prompt & courteous and are led by a team headed by Alexandra & Lena who define professionalism.

Their PM's are excellent and are always available and really push the project along at a great pace.

One of the reasons that we started using GBKSoft was price but the flexibility they gave us in easily adjusting the numbers of team members gave us greater flexibility in our cash flow allowing us to pivot much more easily then if we had the constraints & cash commitment to an in house team. I would highly recommend GBK whether you are a startup or an established company.

Sinead Brophy
, Product Manager at Segmatic
Posted on Jun 06, 2018
Great to work with!
Review Summary
GBKSoft is great to work with. Their project management is excellent; the PMs are quick to respond and always have a great understanding of priorities and deliverables. Everyone on the team takes the time to understand your business and what it is that you are trying to achieve. We have worked consistently with them to build a very complex product, which we are constantly improving and iterating upon. Together, we have implemented some efficient ways of working to help unite the team, manage workloads and deadlines, and deliver a great product