AMR Softec
#1 Web Design, E-commerce Development & SEO Agency
Visit website
AMR Softec is a prominent India-based company at the forefront of innovation. Our team comprises passionate, creative, and results-driven professionals dedicated to providing cutting-edge solutions in web design, web development, and digital marketing. We are committed to realizing the goals and objectives of our clients, helping them thrive in the digital landscape. At AMR Softec, excellence is our standard, and we take pride in crafting bespoke solutions that not only meet but exceed expectations. Join us on a journey where creativity meets technology, and where every digital endeavor is an opportunity for success, powered by our expertise and dedication.
Certifications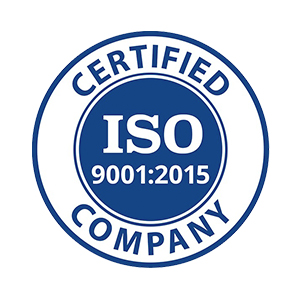 India
D-151, Third Floor, Phase 8, Industrial Area
,
Mohali
,
Punjab
160071
+91-7087-521988
Focus Areas
Service Focus
Mobile App Development
Web Development
Web Designing (UI/UX)
E-commerce Development
Digital Marketing
AMR Softec Clients & Portfolios
AMR Softec Reviews
All Services
Digital Marketing
Mobile App Development
Web Development
Web Designing (UI/UX)
E-commerce Development
Relevance
Most Recent
Rating: high to low
Rating: low to high
Write a Review
Harmeet Singh
, Digital Marketing Executive at SEO Discovery
Posted on Apr 13, 2021
AMR Softec can take your business to next level.
Review Summary
We wanted this website to be unique and easy to use, user-friendly and every product should be showed clearly and users can easy to buy products. We were looking for a website that is easy to manage and customer-oriented and after website Build Amr Softec told about SEO. The e-commerce designing team involved 2 designers, a developer, a content creator, and an SEO strategist. The SEO team leader and involved 3 SEO executives who worked on my website. Amr softec SEO team did great worked on my website as well as he Generated organic traffic on my website. We are happy with the services we were given website design & SEO services. We would prescribe this organization to others too. AMR Softec can take your business to next level.
What was the project name that you have worked with AMR Softec?
e-Commerce Website Design & SEO website for ROI
Quality web designing | Expand business through Digital Marketing
Review Summary
It was an amazing experience with AMR Softec. The team was very co-operative and hard working. We were provided with the unique and quality services in the promised time. AMR Softec assisted us to enhance our brand awareness on Google SERP page. The team was always available to resolve any queries related to web designing and management. We were able to promote our business with the assistance of AMR SOftec's digital marketing services.
Danial Ponting
, Business Manager at at Ozzie Geeks
Posted on Sep 09, 2020
Professional, Reliable and Measurable
Review Summary
AMR Softec is a great web development company and they have expertise in digital marketing.
I have been using them for such a short time and I am already seeing measurable results. I couldn't be more pleased. I would highly recommend them to anyone looking to improve their online presence.
Very responsive and great teamwork
Review Summary
AMR Softec has redesigned our existing website. They've built the original infrastructure, completed all the design, and done all front-end and back-end development. They've also been supporting and maintaining our site ever since (over 1 year), helping to continually evolve our UX and offers.
Building and launching multiple websites
Review Summary
I used amrsoftec to build an extremely complex website. They performed above and beyond any of my expectations. Amardeep and his team were always responsive and ready to help.
They have incredible expertise in the WordPress website design and nothing isn't possible with these guys. They'll always have the solution and experience for the job. You can really trust them. Go with the best...The prices are reasonable as they work quickly. I would highly recommend them.
The best web design and marketing agency in the industry
Review Summary
I've had the pleasure of working with the team at AMR Softec on a number of occasions. Each time I was impressed with their professionalism, innovative approach to ideation and then delivery but most of all their sheer passion for the work and their commitment to helping the world through website design and digital marketing. I'd not hesitate in recommending them as someone to partner with.
Stefan Elie
, Deputy CEO at at Eyeglass Repair USA
Posted on Sep 09, 2020
Strong knowledgable team
Review Summary
They're very adaptive. The person I work with is excellent. They're very committed to the project, and they make sure that my needs are met. When something needs to happen quickly, they'll pull in another resource. They're flexible and they work with me to ensure the project's success.
Surinder Singh Buttar
, Graphic Designer at Self-employed
Posted on Sep 09, 2020
Great website design and development
Review Summary
I worked very closely with the web design team to create a new website as a way to reach a larger number of clients. AMR Softec was able to help and vastly improved our sales process. The results speak for themselves. We really appreciate their hard work.
Awesome to work with, very receptive
Review Summary
A great and professional experience for our web development engagement.
Amr Softec's personnel were great to work with especially Maninder. He was always available and responsive. This in one of the best engagement experience i have had with an offshore development.
The project was delivered in time and also all of our team was happy with it.

Looking forward to working closely with Amr Softec on continued web development.
What is it about the company that you appreciate the most?
Communication and transparency
What was it about the company that you didn't like which they should do better?
nothing that i can think of.
Pushpinder Dogra
, Interior Designer at at Livspace
Posted on Jul 23, 2020
Highly Proessional Service
Review Summary
I had the opportunity to work with AMR Softec, It wasn't my first experience of cooperating with dedicated designing teams. Their team really impressed me by the professionalism and involvement they had with me. Their detailed reports of progress each week keep me up to date.

I would totally recommend AMR Softec as a trustworthy web design and digital marketing partner. I will surely make sure that I work with the same company in such an affordable budget.
Best web design and seo company
Review Summary
Excellent customer support, very customer friendly and professional approach. They have helped us with website design, lead generation ads, branding, and a lot more. I highly recommend AMR Softec for SEO, Social media marketing, PPC and any other digital marketing services.
Great results in short time.
Thank you for the quality service.
Wordpress Website Development and Digital Marketing
Review Summary
I hired AMR Softec to expand the online marketing division of our online Academy. He does exactly what he says he will do in the time frame given. He also built a new website for us & looks amazing. We will continue to utilize his expertise with an online marketing campaign. We highly recommend his services.

Kudos to the AMR Softec team. I will surely make sure that I work with the same company in such an affordable budget.
Great website designer and ongoing SEO provide
Review Summary
Amardeep and the team have been managing my site for several years now. I have always been satisfied with their services and communication. First they design and develop my website and now working on ongoing website SEO. Their detailed reports of progress each week keep me up to date. Over all, I highly recommend AMR Softec to anyone, and I will continue using their services for as long as I have a website.
Excellent SEO
Review Summary
I've been a customer of AMR Softec for many years, probably close to a decade now. They have consistently delivered ranking results for all of my sites, even those with difficult domains. Ash and the team have my full confidence. Thanks for all the years of service!
Perfect SEO & Web Design Work
Review Summary
We have been working with AMR Softec for the past 6 months, Overall we have a good experience. and value for money. Special thanks to Rohit for sharing the weekly report so we can monitor the progress and solve any queries that we may have.