Appiqo Technologies
Top Rated Mobile & Web App Development Company
Visit website
Appiqo Technologies is a global provider in the mobile app industry.
What makes us unique when compared with other top mobile app development companies in India?
Our Ability to handle a project completely - right from the app idea to developing a revolutionary mobile app solution.
With a vision to be the top iPhone app development company in app industry, we are committed to offer innovative iPhone apps to our global clients that increase their productivity and profits.
We deliver a full spectrum of mobile app services. Our main focus is on providing cost-effective and high-value solutions to all of our clients. We have built a team culture that is focused on client satisfaction and driven by our client needs. We have a team of Talented App developers who can create customized apps by taking care of audience needs.
Certifications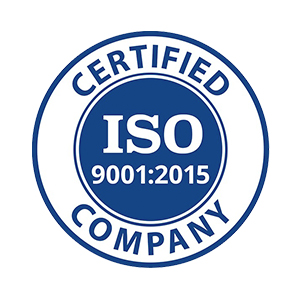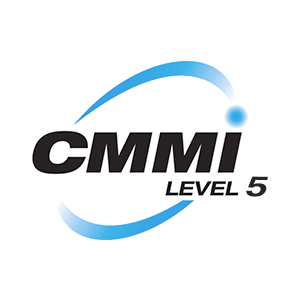 India
Pradhan Marg Malviya Nagar
,
Jaipur
,
Rajasthan
302017
+91-9958376213
Iran
Number 14, fifth floor, Goldis tower, Sadeghiyeh Square,
,
Tehran
,
Tehran
+989126990384
United Kingdom
Briar Hedge, Epsom Road, Epsom, Surrey
,
London
,
London
KT171LJ
+44 7900 184642
Focus Areas
Service Focus
Mobile App Development
Web Development
App Designing (UI/UX)
Web Designing (UI/UX)
Testing Services
Appiqo Technologies Executive Interview
Visit Profile
Please introduce your company and give a brief about your role within the company.
The company was established in 2014 with Development center at Jaipur. Now we have our Branch Offices in other countries like UK, UAE & IRAN. Appiqo is Top Leading Company in Mobile & Web App Domain. Our main focus is in the mobile application domain (Native Apps, Hybrid Apps, and React Native) I am the Director of Appiqo Technologies & through my experience in this industry; I have been successful in providing the best-in-class services to our clients.
What was the idea behind starting this organization?
The main idea behind having our own start-up was the era that was rapidly advancing in technology. Since we belonged to the technical field and were experts in various technologies, it made perfect sense to have our own company which could take in new ideas of clients and develops mobile applications based on them. This led us to work on different projects including government projects as well.
What are your company's business model– an in-house team or third party vendors/ outsourcing?
We have a complete in-house team of experienced and dedicated developers, Designers and QA. So, we do the complete development work in-house only.
How is your business model beneficial from a value-added perspective to the clients compared to other companies' models?
Our company is one of the most genuine and unique companies that a client will come across. We have dedicated developers with 5+ years of experience in the mobile application domain. We Provide Free Post Launching Support of 2 Years & offer flexible work timings to our clients. If a client is from some other country, we make sure that we are available for support at their convenient timings. Also, we provide 6 Months Free Marketing & Promotions & Free App Promotional Video and Creatives

What industries do you generally cater to? Are your customers repetitive? If yes, what ratio of clients has been repetitive to you?
The industries that we have catered to until now are from different industries such as Taxi & Travel, Fashion & Apparels, Automobile, Fine Arts, Food & Beverages, Hospitality, and Consumer Services, Finance, Utilities, Social Networking etc

I would say 90% of our clients have come back to us to work on a different project as well. Once they work with us, they either come back to us to work on another project or refer us to their friends and colleagues.
Mention the objectives or the parameters critical in determining the time frame of developing a mobile app.
As every app is different, nobody can estimate an exact time-frame for an objective or parameter. So I have given weight to every objective and parameter based on how much time they consume in a development cycle.

Understanding of the Business Case: Understanding the 'Why' behind developing an app is a most important factor. If the business case is not well understood then the quality of the app and overall objective of developing the app will get hampered.

Features: We use function point estimate technique to divide the features into points if there are a number of points in feature than a feature is considered to be complex in nature and take time to implement.

Third Party Integrations: Third party integration is the subject of research; app stakeholders have to understand the various dependencies, implications of the implementation and some time it requires doing a proof of concept to avoid the last moment delays so performing proof of concept will increase the timeframe of the project.

How much effort in terms of time goes into developing the front end and back end of a mobile app?
We follow an AGILE methodology. So, we do not work on the front end and back end separately. We first prepare the wireframe and once 25% of the wireframe is done, we move to the designing phase. Once the client starts approving the designs, the front end developer converts those designs. And then, the functionality part is taken care of. The back end developer integrates the required functionalities of the website with the system. As soon as the back end and front end is done, the testing will also be done then we conduct UAT testing.
What are the key parameters to be considered before selecting the right platform for a mobile application?
Well, every app targets a certain set of users, which defines its user stories. And that set decides which platform to target. Generally, when the set is dominated by people in the high-income group, we go with iOS. For everything else, owing to its large user base, Android is a good place to start with when you want to target the mass market.
Which platform do you suggest your clients, to begin with when they approach you with an idea (Android or iOS) and why?
Android and iOS have both advantages and disadvantages. We do not put any abrupt opinion. It all depends on the business idea of our clients. We conduct a research in order to elucidate between the platforms and come to an intersection of client's opinion and our research.
Android or iOS, Native or Hybrid — which platform is best to use to build your app? What are your recommendations?
Native apps are always recommended over the Hybrid apps - if the client's timeframe and budget are flexible. For us, we use a lot of native features like GPS, interactive notifications, payment modules, etc.

Hybrid apps can be a good option when we need to deal with data and where user experience is not a major factor.
What are the key factors that you consider before deciding the cost of a mobile application?
Cost of a mobile app development relies on scope, features, and functionalities of a mobile app. Apart from that, it rotates around complexities, efforts, selection between native versus hybrid, architecture, APIs, screen orientation, app security, regular updates, post maintenance etc. Another factor is the app idea of the client and their criteria to get the mobile app developed. This attitude and the aforesaid components with the help of comprehensive research help us to determine the cost of mobile app development.
What kind of payment structure do you follow to bill your clients? Is it Pay per Feature, Fixed Cost, Pay per Milestone (could be in phases, months, versions etc.)
We follow a milestone-based approach for payments. We follow the strict agile process in development, so what we do is based on the project. Suppose the project is more than US$ 10,000, so we charge 15% of that as an advance payment and then rest payment is divided into 4 or 5 milestones. So the client doesn't have to pay all in advance or he has a nominal amount of money to be paid at every milestone. We are flexible with the advance payment structure if the client is not willing to pay 15% as the advance amount; we can go as low as 10%. So as long as we see that the client is genuine and has a true intent to make a mobile application we are very much adjustable to the payment terms.

We are comfortable working in both Fixed Price as well as Hourly contracts. This completely depends upon the complexity of scope and client's preference as to how they wish to proceed, although we always give our suggestion as to what can be the best fit.

Do you take in projects which meet your basic budget requirement? If yes, what is the minimum requirement? If no, on what minimum budget you have worked for?
You may call us a bit choosy over the type of projects we take. The low budget may not necessarily be an issue. It's the scope of the project that influences our decision. An innovative project that challenges us and helps us develop & hone our skills even on a tighter budget has more chance of being accepted than a project on a liberal budget that brings no innovation or doesn't challenge us. So, no, we don't have any minimum budget requirements as such.

What is the price range (min and max) of the projects that you catered to in 2017?
We have worked on different projects ranging from the US $1500 to the US $18000.
Which business model do you suggest to your clients enabling them to generate revenue from mobile applications? Why?
It is entirely dependent on the client's business idea. Although we even outline a monetization strategy for our clients in order to generate maximum revenue, we suggest an in-app purchase that has been reckoned with the help of comprehensive market research.
Appiqo Technologies Clients & Portfolios
Appiqo Technologies Reviews
All Services
Mobile App Development
Web Development
App Designing (UI/UX)
Relevance
Most Recent
Rating: high to low
Rating: low to high
Write a Review
Himanshu Sharma
, Senior Test Designer - NFT at RBS
Posted on May 16, 2019
Amazing work
Review Summary
It's been a pleasure working with Appiqo. Thorough professionals, understood the requirements realy well to the minute details. Followed the timelines. Wish to work with them again. Most recommended
Anup Kumar
, Software Architect and CTO at Gropse Technologies
Posted on Sep 03, 2018
Highly Recommended and Reliable Company
Review Summary
I outsourced my first project to them. Their team are very reliable and fast in communication. Mr Saurabh and his team provided us a good quality and we are still in support and maintenance . Highly Recommended !!
What is it about the company that you appreciate the most?
Good Communication, Clear Understanding , Methodology of Development
What was it about the company that you didn't like which they should do better?
They should improve their testing technique more effective to minimize the UAT bug list .
Be careful
Review Summary
They are 2 man ,Rajat pathak and Saurabh tiwari not more and some times use personal account to got your money,they will cheated u and got your money and never their apps doesn't work. I will go embassy about them. I tell u again be careful they get stolen my money and did not got me any things. I am ready cost money for everybody is same me. And something else that new company of them is www.appentus.com
00989126990384 for all ur questions
What was the project name that you have worked with Appiqo Technologies?
Be carful
What is it about the company that you appreciate the most?
Nothing they are cheaters
What was it about the company that you didn't like which they should do better?
Close their company
Jnanendra Veer
, AVP at FITPASS at FITPASS
Posted on Jul 09, 2018
The company Appiqo Technologies
Review Summary
The company Appiqo Technologies is very successful and they give importance to customer's needs and wants. The team is really professional and friendly. They continuously communicated with us during the mobile application development phase and responded quickly to our request to change in the scope of the project. They made the application exactly according to our requirements.
What was the project name that you have worked with Appiqo Technologies?
The company Appiqo Technologie
RAVI RAJPUT
, Executive Managing Director at GIBS Mathura
Posted on Jul 06, 2018
Apps tech
Review Summary
It was an awesome experience in the field of apps technology,looking forward to take more service
What is it about the company that you appreciate the most?
Service ,quality ,price
What was it about the company that you didn't like which they should do better?
Advancement of technology and implementation of an artificial intelligence technology
Manish Gupta
, Senior Engineer at magneti marelli motherson auto system private limited
Posted on Jul 06, 2018
High positive experience
Review Summary
High service, professional, skillful ,attitude and flexibility . Such a good experience

What is it about the company that you appreciate the most?
Good and excellent service
What was it about the company that you didn't like which they should do better?
Nothing
Sandeep Thakur
, Founder & CEO at Rapid Media
Posted on Jun 01, 2018
Best In Business
Review Summary
The app's fluid user interface and highly functional performance have won praise from top developers. Appiqo distinguished themselves with their responsive communication, impressive technical skill, and passion for the project. They deliver high-quality work and promptly address any flaws.
The best web development co. I have ever known till date .
Review Summary
"I think they've done a very good job in terms of managing their time and getting things done."
Munna Singh
, Analyst Programmer at Binary Semantics Ltd.
Posted on May 09, 2018
Best Organisation For Hotel Bookings Application
Review Summary
Working with Appiqo Team has been amazing! Our partners and us love the level of engagement they have shown in developing my project and also the support they provided! I love the great feedback I receive from them on how to make my product better and more efficient! They are easy to work with and have been very very helpful in more ways than one!
Appiqo delivered a smoothly running app, receiving a couple of awards, and only great reviews. Assigned resources were proactive, hit all milestones, and were overall outstanding with project management and QA. They will definitely be a partner for future projects.
Sheetal Singh
, Analyst at HCL Technologies
Posted on May 07, 2018
Team Project Management and engineering were exceptional
Review Summary
Appiqo included current employees in every aspect of the process, taking the time to share screenshots of the app before it was built. They were responsive to requests for changes, and continue to provide top-notch support.
Appiqo's Project manager worked closely with the internal team throughout the process, which included a comprehensive pre-planning, workshopping, and development phase. Despite lengthy legal proceedings, their team still offered a highly productive and efficient partnership.
Subham Saurav
, Engineer at Hughes Systique Corporation (HSC)
Posted on May 07, 2018
Best in their business
Review Summary
They met deadlines and stayed on budget. Their team was great to work with, and they were knowledgeable and professional. They deliver high-quality work and are friendly and welcoming. Their expertise is apparent, and they don't need to improve in any area.
What is it about the company that you appreciate the most?
Their dedication and new as well as creative methods to handle situations
What was it about the company that you didn't like which they should do better?
Improvement in fields of new technology is required
Siddharth Bhatter
, Director at Sudolearn Solutions Pvt. Ltd.
Posted on May 07, 2018
Best IoT Application
Review Summary
I really appreciate the younger technical team of Appiqo and their agile development model, their communication was perfect all the time during designing and development stage. They gave us many valuable changes which really needed and only experts can give to make your application more perfect.
What is it about the company that you appreciate the most?
Work Ethics, Communication, Brilliant Idea and Innovation.

Khushbu Rastogi
, Lead Auditor and Quality Management at Expert Consultancy
Posted on May 04, 2018
Quick response with creative approach
Review Summary
Appiqo responsiveness and understanding has led to a strong collaborative relationship with the client. The client feels that their sophisticated vision for the platform has been fully and professionally realized.
We really appreciated the consistent communication and account management from contract procurement through project completion. Appiqo completed the first version in 3 weeks, providing further upgrades and updates and also maintning the app with good standards.
Mayank Pratap
, Co-Founder & COO at EngineerBabu
Posted on Apr 13, 2018
Never do business with these guys. No ethics and Inferior quality
Review Summary
We outsourced our project to them. Their sales team Rajat and Saurabh interacted Initially, and They are brilliant in sales, we started a project with them.
Once the project is stated, and they got 70% payment. The team started showing their colours. They keep asking for excuses rather than showing demo they sent video. We caught one point and asked for live demo rather than video. We said this data is static and you are making us fool, and you did not work on it. Suddenly they cut the skype call and said this is some technical error.
We waited few hours, and no one was picking the call. Next day they picked the call with a new number, we talked politely, and they said give me sometime we are making a new version.
This all things have happened on the date of delivery.
We were given 20 more days of extension and asked if you guys don't have capability or bandwidth do let me know, but please don't spoil my relationship with the customer. They said we have a great team and trust me you will get a great product.
After 60 days of wastage, $11000 worth project, Reputation of my company damaged. These idiots are neither ethical and nor qualified for any work. We have filed a case against it. We have also published the complete story on the blog with proper chat and their crappy product video.
if you want more details about them to reach us at
[email protected]
, we would be happy to share video, audio and chat details
Quick Support and Communication
Review Summary
Appiqo Team was perfect at their work. Their UI/UX team was very quick and perfect at their work and made a very good designs for our app . We did alot changes but they nicely handled everything and developed a nice app for us.
Highly Recommended
Cheers
What is it about the company that you appreciate the most?
Their Communication was good and the team was very friendly .
What was it about the company that you didn't like which they should do better?
Nothing