Welcome to Appkodes: Your Pathway to Successful Online Business Solutions! With over a decade of experience and a leading position in the industry, Appkodes empowers entrepreneurs and startups to transform their business dreams into reality. We've proudly served as the driving force behind countless success stories, helping businesses thrive and grow in the digital realm. Our comprehensive services span mobile app development, web development, and even the option to hire dedicated developers. Additionally, we offer streamlined SAAP ( Clone Script's ) solutions, designed to optimize efficiency and drive growth. Partner with us to script your success story in the digital age. Empowering Dreams, Delivering Excellence – That's Appkodes!
🌎 Global Reach and Personal Touch:
At Appkodes, we transcend geographical boundaries to ensure our clients' success. We're not merely service providers; we're collaborative partners in your journey. Our unwavering dedication to excellence spans across countries, from dynamic regions like Dubai to exotic locations like Thailand and Indonesia. We believe in firsthand experience, immersing ourselves in clients' workplaces to deliver projects that consistently surpass expectations.
🌟 Our Accomplishments:
Empowering 500+ satisfied customers worldwide.
Successfully delivering 1200+ projects with excellence.
A strong and dedicated team of 100+ skilled developers.
Pioneering in mobile app development, web solutions, and more.
Specializing in iOS and Android app development.
Offering "Hire a Developer" options for tailored solutions.
A renowned provider of SAAP Solutions ( premium clone scripts )
Crafting custom apps that redefine industry standards.
💡 Why Choose Us?
Appkodes stands as a cornerstone in the industry due to our unwavering commitment to quality, innovation, and client satisfaction. We provide a comprehensive suite of solutions that cater to startups and enterprises alike. Whether you're stepping into the world of online business for the first time or seeking to revamp your existing presence, we're here to transform your aspirations into reality.
Join hands with Appkodes and embark on a journey of success, innovation, and limitless possibilities. Your vision is our inspiration!
India
6/1 First Floor,Kamala First Street, karthick center, Chinna Chokkikulam
,
Madurai
,
Tamil Nadu
625002
09600069464
Focus Areas
Service Focus
Mobile App Development
Web Development
Web Designing (UI/UX)
Testing Services
Appkodes Clients & Portfolios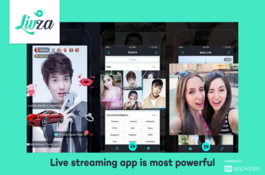 Appkodes Reviews
All Services
Mobile App Development
Web Designing (UI/UX)
Relevance
Most Recent
Rating: high to low
Rating: low to high
Write a Review
Hachi Yin
, Owner at HL Yin
Posted 2 weeks ago
Navigating App Creation with Appkodes: A Seamless Experience
Review Summary
As a first-time app creator, I wasn't sure where to start or what to expect. Choosing Appkodes was one of the best decisions I made for my startup. Their team didn't just build my app, they guided me through the process, breaking it down into easy-to-understand steps.
What was the project name that you have worked with Appkodes?
HL Yin
Describe your project in brief
Startup app
What is it about the company that you appreciate the most?
Their expertise made what seemed daunting quite manageable. I'm grateful for their support and highly recommend Appkodes for anyone looking to bring an app idea to life.
What was it about the company that you didn't like which they should do better?
At first, I was hesitant about Appkodes since I stumbled upon them online and never had the chance to meet the team in person. My worries eased once Saravanan became my dedicated point of contact. While my app isn't fully completed yet, I'm hopeful it will be the success I envisioned. Communication is key, and having Saravanan there made all the difference.
Marco Santullo
, CEO at 4Chatting
Posted 5 months ago
Awesome company to work with. I'm very satisfied about them
Review Summary
Not only the company delivered a good product, they were always prompt to answer my requests. Even if the project was difficult they were able to work on it
What is it about the company that you appreciate the most?
They have been as said above to answer quickly my request
What was it about the company that you didn't like which they should do better?
Nothing to complaint. The company is strong and team is skilled
Mark W
, Founder and CEO at The Mark Wayne Group
Posted 8 months ago
Great to work with an AMAZING team of developers on my Project!
Review Summary
Working with Appkodes is always an amazing experience. They are very patient and talented group of developers who brings a comforting presence working alongside them during the whole process of your app development. As a lot of work and time goes into each project, they make you feel as if you're the only client and I never felt as if my project was taking a backseat to somebody else's project.

I'm very pleased with the project they helped me to release and I would highly recommend this company to anyone who has an app idea. Very talented team of developers.
What is it about the company that you appreciate the most?
I appreciate the transparency they have when before during and after the project is complete.
I love the communication and attention they gave which was always immdediate.
I love the respect and professionalism they always showed me throughout the whole project.
They're always on point, respectful and patient with all the many questions and ideas I had.
What was it about the company that you didn't like which they should do better?
There is not a single thing I didn't like about this company.
Tindwende Thierry Sawadogo
, Lifeguard at Savannah State University
Posted on Sep 06, 2021
Wonderful company and great customer service
Review Summary
My experience is going great with. They care for their customers
What is it about the company that you appreciate the most?
Their customer service is wonderful
Highly disciplined and professional tech company
Review Summary
I have over 3 years experience working with Appkodes. We undertook three projects. Entire team consists of very helpful disciplined professionals. They help clients find solutions to their ideas. Work is always completed on on time. My overall experience is A+.
What is it about the company that you appreciate the most?
Helpful, disciplined, knowledgeable professionals
What was it about the company that you didn't like which they should do better?
Baseline communication with clients.
Best Solution Great Support and fast soluti
Review Summary
Excellent software platform it has many functionalities. They have been very helpful and great support all the way. The software meets all our needs. Excellent response time during pendemic period. Highly recommended!!!
Muy buen producto y un soporte excepcional
Review Summary
Joysale Scrip es el producto que adquiri el cual tiene muchas caracteristicas y puede sin ningun problema competir con otras marcas en el mercado. El producto en produccion en pocos dias, y el soporte excepcional.
Apkodes is Legit
Review Summary
They are very professional, quick responses, polite, and hard working. I am happy to be working with them for real. I feel like I will be working with them for a very long time
professional team
Review Summary
great team with professional skills, i recommend their service. they have the best classified script on the market.
Exactly what I wanted
Review Summary
I am impressed by the stability and usability of the App. It works smoothly and haven't experienced any crashes. It's a great experience using it. Before purchasing Joysale, I started my business with Adforest classifieds theme and App. It was slow and buggy. I couldn't deliver such unreliable product to my customers. My efforts to hire freelancers on Fiverr to fix the App didn't make any difference. After testing Joysale, I made the decision to redo everything from scratch using Joysale and am glad that I did.

Furthermore, the first contact with the Joysale team was just outstanding.
What is it about the company that you appreciate the most?
Efficiency, quality, professionalism and client support.
What was it about the company that you didn't like which they should do better?
Give more power to end users in customatization process.
Great opportunity for startups!
What is it about the company that you appreciate the most?
Greetings. name is Adi I am one of party that used appkodes's service and i am here to tell about my review about them I am not getting paid for this, so mind you. This aint sponsored video of any kind. But altho, note on this They asked to give them review. Id be more than willing to give it to them. Just bussines mutually granted Been using them as starting point for my bussines that generally build from scratch I am surprised that their offer already in line and mature enough Flow of development is very straightforward, with your own dashboard, ticketing system and whatnot They got team for every division in order to eliminates pain point of every steps They deliver in terms of time and codes delivery Obstacles comes every now and then and their escalation is very profesional as long as, you know logically speaking doable and mutually profitable For price sense. I think you got pay for. Its a fair price and negotiable as well So at this point. I am confi to convince their service for everyone
What was it about the company that you didn't like which they should do better?
Customizeable. Its very minimal at this point Aside of that, bon appetite