Applikey Solutions
Rocket-fueled Mobile App Development
Visit website
AppliKey Solutions is a software development company located in Ukraine. We have been building Mobile apps since 2012. Having helped startups and enterprises, we are proud of our clients' success and the fact that we contributed to it.
We offer full-cycle mobile app development. It means that specification, design, coding, testing, project management, everything is done by our mid-to-senior team internally.
WHY CHOOSE US
🌀 QUICK TURNAROUND. We provide responses to inquiries within 8 hours - and sooner - ensure the ongoing support and project transparency.
🌀 FLEXIBLE TEAM STRUCTURE. At any time, you can expand or reduce the team of your project.
🌀 CONFIDENTIALITY. We have secure offices and infrastructure, internal NDAs with all employees; and we ensure that intellectual property belongs to the client.
Ukraine
Nauki pr. 27-B, Office 603
,
Kharkiv
,
Kharkiv
61072
Focus Areas
Service Focus
Mobile App Development
Web Development
App Designing (UI/UX)
Web Designing (UI/UX)
Testing Services
Client Focus
Medium Business
Small Business
Large Business
Applikey Solutions Executive Interview
Anton Hordiienko
Founder & CEO
Visit Profile
1. Please introduce your company and give a brief about your role within the company?
5 years ago I founded Applikey and since then we are developing mobile and web apps for start-ups, emerging companies, and enterprises. Currently, we have more than 50 guys on our team with the main dev centre, located in Ukraine. We're world class at making cool mobile and web apps, but we can achieve success only if our clients succeed. In my role of CEO, I'm mainly responsible for continuous growth and strategic planning, while still not being afraid to get my hands dirty with some urgent tasks.

2. What was the idea behind starting this organization?
After working for some time in IT, I saw how imperfect the services were that most companies were delivering. My goal was to build a client-centric company that would be able to deliver top-quality results for a good price. That's how Applikey started 5 years ago.

3. What are your company's business model–in-house team or third party vendors/ outsourcing?
Despite remote teams being the current trend, all our developers are working from the same office. Also, we're not outsourcing our projects to third-party vendors. I understand this has a negative effect on our scalability, but the quality of services has always been more important for us.
4. How is your business model beneficial from a value addition perspective to the clients compared to other companies' models?
Big brands trust us and that's a huge responsibility. We're achieving high quality of services by following 3 simple rules: clear communication, honest approach, transparent services. We believe this to be the best way to build trust. We value our clients and are always working in a collaborative manner, sharing our experience and suggesting the best approach.

5. What industries do you generally cater to? Are your customers repetitive? If yes, what ratio of clients has been repetitive to you?
We have a proven track record in domains such as Social Media, Retail, Sports, and Fitness, On Demand Services, Advertisement, Fintech, IOT, Blockchain, etc. We've grown through recommendations from satisfied customers so the overall customer experience is just as important to us as the final product. Over 80% of our customers are repetitive. That is one of the major reasons why keeping the source code quality high is extremely important for us.
6. Mention the objectives or the parameters critical in determining the time frame for developing a mobile app.
Mobile app development is a complex process and the amount of time needed to finish the product depends on factors such as: the amount of platforms the app needs to support, the amount of third-party integrations, the amount and complexity of the screens, complexity of the business logic, requirements related to security and scalability and of course the amount of developers, assigned to the project.
7. How much effort in terms of time goes into developing the front end and back end of a mobile app?
There is no simple rule here, as every app is unique. Still, if we're talking about the MVP, based on our observations, backend usually takes 60%-70% of the time needed to develop the frontend. Still, it's not always good to oversimplify. Let's say if the goal is to develop an app, capable to handle millions of users without performance degradation or an app with some complex logic that should be performed on the backend. In this case, the backend can take much more time than the frontend.
8. What are the key parameters to be considered before selecting the right platform for a mobile application?
There are dozens of factors to be honest: business model, monetization model, targeted countries, domain, etc. IOS and Android account for 94% of the market, so mainly the choice is made between them.

9. Which platform do you suggest your clients begin with when they approach you with an idea (Android or iOS) and why?
First of all, we try to understand the end goals of our client, a portrait of a typical user and what problems the app will solve. Based on this analysis we can decide either we should cover several platforms or target just one to save time & money, release faster and get immediate feedback from the users. Many of our clients start with one platform in order to reduce the complexity and cost of development. It also means that they can watch how the users react to the app and if any enhancements and improvements are required then they're changing one platform rather than two. Based on our experience most of our customers prefer to start from the iOS as the iOS environment is generally considered to provide a better user experience than Android. Their users spend more time using apps, rate their experience higher, retain them on their device for longer and most importantly spend more on apps than Android users. One of the main reasons for this is that each iOS app has to pass a strict Apple review process and should conform to a large number of Apple review guidelines.
10. Android or iOS, Native or Hybrid — which platform is best to use to build your app? What are your recommendations?
There is no silver bullet and the decision should be made based on the thorough analysis of pros and cons of the native and hybrid approaches. I should also add that there are many hybrid frameworks on the market (each with their own advantages and disadvantages). We're using React Native framework for hybrid development. It was developed 2 years ago by Facebook and is used in apps such as Facebook Messenger, Instagram, and Airbnb. Using this framework we are able to significantly reduce the budget (as it takes less man/hours) if required to cover both iOS and Android platforms. Also what's really important is that we can keep a single code base and receive fully native apps as a result. On the other hand, it has own
"drawbacks: it's difficult to create custom animations and complex UI, we need to develop modules using native programming languages if low-level APIs are needed, there is no variety of stable third-party SDKs as for native programming languages; the quality and performance is lower than in fully native apps.

To summarize, each case should be analyzed to determine the best approach.
11. What are the key factors that you consider before deciding the cost of a mobile application?
The first thing many clients are likely to want to know is how much will it cost to build the app. We don't want to make this step hard, and we certainly don't want to play any tricks but to give a realistic estimate we need to spend some time understanding the real fundamentals of the app. What does the app need to do? Who are the Users and how we foresee them using it? The platforms we need to support. What are the number and complexity of the screens to be developed? What is the timeframe going to be? The more developers we assign, the faster we'll finish. But with every additional developer, we're slightly losing the efficiency (some time is spent on communication, merging the code, etc). That is why we're usually starting from the business analysis (we're calling this stage "Inception") and UI/UX design. Based on the results of this phase it's very easy to provide an accurate estimate.

12. What kind of payment structure do you follow to bill your clients? Is it Pay per Feature, Fixed Cost, Pay per Milestone (could be in phases, months, versions etc.)
In most cases, we're working according to time and material basis. We're providing estimates before each sprint so the client can keep expenses under the control. Also, we're sending weekly reports with the amount of time spent.

13. Do you take in projects which meet your basic budget requirement? If yes, what is the minimum requirement? If no, on what minimum budget you have worked for?
We don't have any minimal limit of acceptance, but usually, the cost for the projects we do starts from $25k. Still, for us, it was always much more important to do projects that are: challenging, innovative, meaningful, with social impact or have potential to disrupt the industry. So we did some proof of concepts for as low as $5k-$10k that grew into complex systems.

14. What is the price range (min and max) of the projects that you catered to in 2016?
I'd say it should be somewhere between $20k and $150k.

15. Which business model do you suggest to your clients enabling them to generate revenue from mobile applications? Why?
There is no single answer. Here is a list of revenue channels we should consider:
o   Advertisements.
o   Transaction fees.
o   Freemium.
o   Paid services.
o   Paid app.
o   Gathering data & selling it.
o   Subscriptions.
o   Selling your app to investors.

Before creating a line of code we should analyze what revenue we can get and what channels would be the most important for us.
Applikey Solutions Clients & Portfolios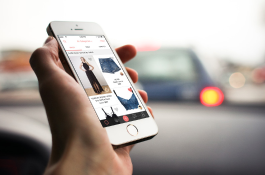 Applikey Solutions Reviews
All Services
Mobile App Development
Web Development
Relevance
Most Recent
Rating: high to low
Rating: low to high
Write a Review
Justin Colombo
, Founder at Stylu
Posted on May 16, 2017
Amazing team!
Review Summary
Applikey stands out due to their positive attitude and follow-through. They can ensure a project runs smoothly and quickly, even surpassing schedule expectations. The team keeps communication easy by being thorough and responsive. They are flexible with iterations, and proactive all-around. Highly reccomend!



John Dukes
, Inbound Growth Specialist at HubSpot
Posted on Apr 11, 2017
Top quality web, software development within budget; great communication
Review Summary
I've been working with Applikey for 2.5 years on many projects. They are really an extension of our team and not just another vendor due to their proven track record. The team has designed, created and managed the Fundz.me web software platform, which is used by thousands of people. They are very professional, communicative and most importantly, nice people to work with.
Paul Norton
, CEO at SlipShare
Posted on Apr 11, 2017
Applikey is SlipShare's most important partner.
Review Summary
With limited technical knowledge and a limited budget, we were able to move quickly and develop a great product thanks to Applikey. All the staff are very professional with good communication skills. Their designers understood what we were trying to achieve in the look and UI and came up with great solutions for us. We went with Applikey's recommendations on what technologies to use knowing it would play to the strengths of their developers. We have known people who spent hundreds of thousands developing apps and not being happy with the result. Others who went through two or three developers before finding someone they could work with. We started and finished with Applikey and it could not have gone better.
What was the project name that you have worked with Applikey Solutions?
Mobile & Web App Development
What is it about the company that you appreciate the most?
Communication, methodology, sticks to quotes and bills fairly.
What was it about the company that you didn't like which they should do better?
We had some schedule slippage which I would consider normal.
Paul Norton
, CEO at SlipShare
Posted on Jan 16, 2020
Excellent Partner
What was the project name that you have worked with Applikey Solutions?
SlipShare
François Rochat
, Head of Sales at Signatys
Posted on Jan 17, 2020
Absolutely Perfect
What was the project name that you have worked with Applikey Solutions?
Signatys
Larry Organ
, CEO at Exact Data
Posted on Jan 17, 2020
I will hire them again for my future projects
What was the project name that you have worked with Applikey Solutions?
Exact Data