AppSquadz Technologies Private Limited
Where Expectations meet Excellence!
Visit website
Based out of Noida, Uttar Pradesh, India, AppSquadz Software Pvt. Ltd. was established in 2014. AppSquadz has a band of 200+ highly qualified and trained professionals championing the global cause of digitization and digitalization. We are proud to have delivered 850+ projects across 30+ countries in the diverse fields of education, health care, banking, hospitality, entertainment, eCommerce, travel, etc.
Our global presence is dictated by the core principle of community. AppSquadz, as an independent company driven by equality in all hues and shades, operates across continents through several offices located in the UK, USA, Latin America, UAE, Thailand, and KSA.
Certifications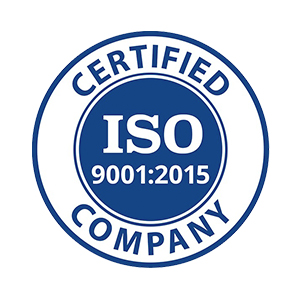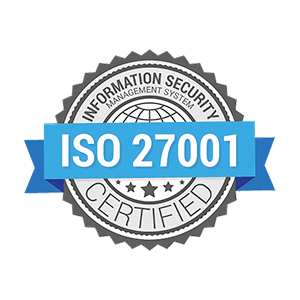 India
H 35, 1st Floor , Sector 63
,
Noida
,
Uttar Pradesh
201301
+91-9717270746
UAE
Office 2504, IRIS Bay Tower, Business Bay Dubai
,
Dubai
,
Dubai
+1-877-659-9068
Thailand
279/16, Moo 3, Sankampaeng Chiang Mai
,
Bangkok
,
Bangkok
50130
66- 0946430863
Focus Areas
Service Focus
Mobile App Development
Web Development
IoT Development
Blockchain Technology
Software Development
Client Focus
Small Business
Medium Business
Large Business
AppSquadz Technologies Private Limited Executive Interview
Visit Profile
Please introduce your company and your role within the company.
AppSquadz Technologies Pvt. Ltd is a mobile app development company that was incorporated in 2014 with a motivation of creating milestones in the mobility sector. Being the CEO of the company, I am holding vital liabilities of catering all inter and intra company issues and in addition to which I am solely responsible for the business we do in the mobility sector.
Mention the objectives or the parameters critical in determining the time frame of developing a mobile app.
There is a schematic evaluation of all the projects we undertake; here our prime focus is the vertical and the quality of the app that will be developed. Moreover, we also take into account the requirement or the aim of the client behind building an app.
How much effort in terms of time goes into developing the front end and back end of a mobile application?
It totally depends on the complexity, requirements, features and functionalities of the applications. But for front end designing it takes roughly 5-8 days to deliver, and back end development including web services, web API development, admin & sub admin tasks takes around 20-40 days depending on the complexity of the application.
What is your company's business model–in-house team or third party vendors / outsourcing
We don't specifically outsource application projects to any third party but we do take help of experienced developers for complex projects. We do have a technically experienced team of professionals to cater almost all requirements.
How is your business model beneficial from a value addition perspective to the clients compared to other companies' models?
We have designed & developed more than 350 applications for different verticals: Augmented Reality, Chatting & Messaging, Transport, Health Care, m-Commerce, Entertainment, Real Estate, Logistics, Finance and Education Vertical on iOS, Android, Amazon & Windows platforms.

APP PUMP Strategy: Appsquadz Technologies Pvt Ltd. possesses strong power of users (5Million User Base) which provides us an edge to reach every application. We develop to maximize users (targeted by client) in order to guarantee revenue (1K downloads instant boost to clients)

Stringent Architecture Designed: Our business architecture is very strict, designed to accommodate solutions and not problems and excuses.

Quality & Before Deadline Commitment: We provide "Quality Assurance Certificate" to all our clients as a symbol of Authenticity & Client Satisfaction. We deliver projects a week in advance before the tentative delivery committed.

We don't have a preference. We are excited to make applications for Android, iOS or Native platforms. But we do not like to design and develop applications on Cross Platform as they are difficult to customize and lack responsiveness.
What are the key factors that you consider before deciding the cost of a mobile application?
AppSquadz Technologies Pvt. Ltd. gives a very logical quotation only after brainstorming of entire requirements and technical feasibility of the Application Project. A dedicated team of Business Analysts understands the entire requirements of the clients. They openly and regularly communicate with them to understand their perspective of the project.
Do you take in projects which meet your basic budget requirement? What is the price range (min and max) of the projects that you catered to in 2015?
Yes, we take in projects which meet out minimum budget criterion. Projects ranged from 2,500 US$ to 25,000 US$.
Which business model do you suggest to generate revenue from mobile applications? Why?
We suggest the businesses to generate revenue from Mobile Applications through the following means: Ads, In-app purchase, Paid Application, Referrals etc.
AppSquadz Technologies Private Limited Clients & Portfolios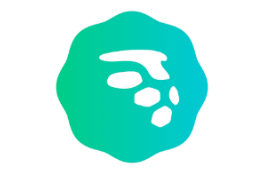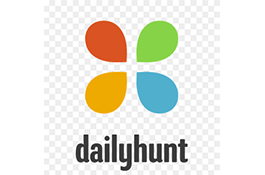 AppSquadz Technologies Private Limited Reviews
All Services
Mobile App Development
Web Development
Software Development
App Designing (UI/UX)
Relevance
Most Recent
Rating: high to low
Rating: low to high
Write a Review
subhash chand
, Territory Sales Executive at HP
Posted on May 22, 2019
Very responsive & remarkable design skills
Review Summary
Thank you team AppSquadz! Their way of working was quite appreciable, the team dealt with all the issues promptly.
What is it about the company that you appreciate the most?
Work culture and supporting nature of the employees
What was it about the company that you didn't like which they should do better?
Not at all, keep going...
Appsquadz
Review Summary
Amazing company to work with. Build quality of apps is excellent. Team is supportive at every stage of production.
What is it about the company that you appreciate the most?
Their team effort
What was it about the company that you didn't like which they should do better?
Overall they were good . Can ignore little bit of cons .
Sangeet Jaiswal
, Team Lead at Beacon Analytics
Posted on Jul 23, 2018
Very good team work & excellent future query support
Review Summary
Work of application development is very fast they done application design as per time committed.
What was the project name that you have worked with AppSquadz Technologies Private Limited?
Very good team work & very excellent future query support
Munish Yadav
, Business Analyst at Aon Benfield
Posted on Jul 23, 2018
Very good experience was provided to the customer
Review Summary
Very good experience was provided to the customer in support and maintenance
Ram Kumar
, Software Developer at TCS
Posted on May 14, 2018
Best App and Web Development Company
Review Summary
I have worked for several months with AppSquadz now and I can really suggest this company for every person who would have the opportunity to create and develop a professional app and web development project. They are reliable and the communication/relation is easy. They have done a great job for me. Thanks.
Sunny Jain
, Marketing Head at Innoview ICT Solutions
Posted on May 11, 2018
Excellent and Good Team AppSquadz
Review Summary
An extra-ordinary team with skills of passion to consider any sort of complex situation. I am very satisfied with their performance and efforts made for my complex project. They understand industry very well and aware with all risks that can be encountered during computerization process.
What is it about the company that you appreciate the most?
They're very adaptive. The person I work with is excellent. They're very committed to the project, and they make sure that my needs are met. When something needs to happen quickly, they'll pull in another resource. They're flexible and accommodating, and they work with me to ensure the project's success.
Anupma Gupta
, Sr. Ui designer at Limitless Mobility Solutions
Posted on Apr 20, 2018
Amazing Team with Great Ideas
Review Summary
AppSquadz is a genuine partner with deep skills and ethics. They commit and deliver on time and with quality and handle a crisis well. Although they were bit pricey, they helped me save costs with technical consulting, without compromises and scale. Highly recommended to everyone.
Prachi Srivastava
, PHP Developer at RgInfotech
Posted on Mar 28, 2018
Amazing Company
Review Summary
We were looking for a software provider that would be able to develop an app fast. The key points we were after were agility and ability to react fast. Although we did have some of the project requirements in mind, many of the details have changed throughout the course of development. AppSquadz was driving the project forward exceptionally well and proved to be a reliable long-term partner
Faisal Khan
, Process Analyst at Mobikwik
Posted on Mar 19, 2018
Great and Amazing Company
Review Summary
They have developed an application for us which has simplified the procedure. We are highly impressed with their work and their result oriented approach.
Pranav Raikundalia
, Software Developer at BU Spark!
Posted on Mar 10, 2018
Reliable and Professional
Review Summary
Overall our experience in working with AppSquadz has been great. They were able to deliver a complex app design with many intricate functions. We are very happy with the design of our app and the simplicity of its functionality. The UI is very clean which is attributed to the quality of their development.
What is it about the company that you appreciate the most?
They do their best in order to ensure that we have a good relationship. There were numerous occasions when I unsure of how certain functionalities could be integrated but their team of developers made it look very easy. They are highly skilled and professional at what they do!
Ram Kumar
, Software Developer at TCS
Posted on Feb 28, 2018
Great at what they do, and genuinely strive to deliver.
Review Summary
AppSquadz is an app and web development company that is very knowledgeable in current technologies and really good at what they do. They genuinely strive to deliver what their clients want and provide business value. We have had no problems with communication, as their team members coordinate perfectly. The fact that they are a growing company is a testament to the ongoing value they deliver. We have been building a relationship with them for a while now and I highly recommend them. Thank you so much to develop app (Tally on Mobile)
Kunal Gupta
, Founder and Director at LiberatedIT
Posted on Feb 23, 2018
Great Company
Review Summary
I am the CEO of Liberatedit. The objective of working with AppSquadz was to work with a team that can help us to develop the app from scratch. AppSquadz was a great team to work with. They were able to meet our timeline. They are great at technology, they know what they are doing. It has been a great experience overall. I highly recommend AppSquadz to the people looking for overseas company. They can handle things professionally, meet the deadlines and understand requirements. I actually got a chance to visit AppSquadz team in person; their knowledge of technology and their personalities were great. Thank you AppSquadz for the hardwork, we look forward to work with you on our next project.
What is it about the company that you appreciate the most?
I like the team work
Vaibhav Sharma
, Software Developer at BU Spark!
Posted on Feb 15, 2018
On-time service and quality assistance
Review Summary
I had gotten a custom photo sharing android mobile application made from AppSquadz technologies. Upon my request they used a relational database to store, manage and aggregate the data. I would highly recommend AppSquadz for their service and quality. I was constantly informed about the milestones being completed and the project was delivered on time. Also, the support offered after my app was delivered was commendable!
Pradeep Singh
, Founder, Director (Engineering) at Dotvik Sol
Posted on Oct 13, 2017
Best outsourced team per unit cost
Review Summary
They are good, and not every expensive. They provide continuous support and always available.
What is it about the company that you appreciate the most?
They know their job very well. Good mobile app developer. They provide very quick POC which captures requirement very well.
What was it about the company that you didn't like which they should do better?
They should improve on over all project management and testing skills. Many developers lack some communication skills.
Manesh Gangadharan
, Executive at Bollywoodfab
Posted on Sep 26, 2017
Good Job
Review Summary
This was our first ever eCommerce project, and after considerable research & discussion, we settled on AppSquadz Technologies. The service was professional and efficient at all times. Even at some stages when WE were a little confused or uncertain about direction, speed and details, the AppSquadz team worked behind the scenes to deliver a project inside the ultimate timescale, to a standard beyond expectations and with regular two way communication. Naturally we were nervous investing a considerable amount into a new venture, but it is now complete, we are happy and progressing onto a new corporate website with AppSquadz for another division of our business.