Appventurez
Bridging the Gap Between Ideas and Reality
Visit website
Appventurez is a leading Software Development company that was established with a motto of imparting end-to-end technology-oriented services to multiple large- and small-scale businesses, significantly enhancing their overall business lifecycle.

We have a team of highly skilled professionals with 10+ years of hands-on experience in Web and Mobile development. We have served our customers passionately in the past and have built 200+ applications in multiple domains. Our prime focus is to deliver our clients a full range of software development services, ranging from strategy, business analysis, and UX and UI design, to development, quality assurance, testing, and project management.

Mission:
Our mission is to revolutionize the current scenario of the business world; explore and excel in various technologies to deliver the best solution to our clients ensuring their satisfaction. We wish to nurture future talents with the best practices that we learned out of our experience.
we created apps for the Fashion industry, Transportation, Security tools, Financial and Cryptocurrency markets, Entertainment, Travelling, Healthcare, and others.

We know that to make application development projects rewarding and successful, choosing the right mobile technology stack is vital. The technology stack not only gives the project life but also makes it maintainable, scalable, and committed to your functional requirements. Our skilled and expert team with the knowledge of new technologies provides the services in the same.
Appventurez is a mobile app development company working for Startups, Enterprise and Agencies. Our vision is to make a difference by creating mobile and web experiences that are intuitive, effective, and engaging. We develop custom mobile and web solutions across multiple domains.
Certifications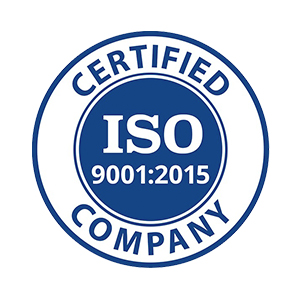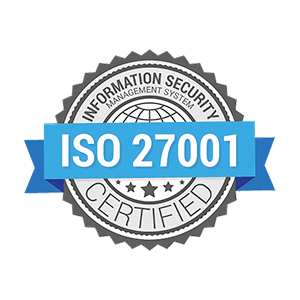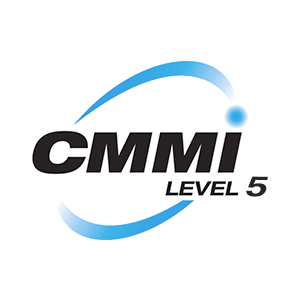 India
Logix Infotech Park, 1st Floor, Plot No.- D-5, Sector 59
,
Noida
,
Uttar Pradesh
201301
+91 9899650980
India
Levana Cyber Heights, 6th Floor, Office no-620, Vibhuti Khand, Gomti Nagar,
,
Lucknow
,
Uttar Pradesh
226016
United Kingdom
Ferry Road
,
Edinburgh
,
Scotland
EH4 4GN
+44 7768229682
United Kingdom
32 Forge Road, Three Bridges,
,
West Sussex
RH10 1RJ
+44 7768229682
Focus Areas
Service Focus
25%
25%
10%
10%
10%
10%
5%
5%
Mobile App Development
Web Development
Software Development
Blockchain Technology
IoT Development
Appventurez Executive Interview
Visit Profile
Please introduce your company and give a brief about your role within the company?
Appventurez is a leading and fastest-growing mobile app development company known for developing incredible and outstanding mobile applications along with offering end-to-end mobile solutions and other related services like AR, VR, IoT, e-healthcare, Wearable, Blockchain, Bot, Cloud technology and many more. Headquartered in Noida, India, we are a company of 100+ specialists and experts with 9+ years of average experience marking a global presence in the USA, Mexico, UK, Qatar, Dubai, Australia, South Africa, and Germany.

I am the CEO at Appventurez and responsible for making major corporate decisions while managing the overall operations, business growth, and resources of the company to make its mission achievable.
What was the idea behind starting this organization?
Being in the industry of mobile app development for many years, we understand that transforming an idea into an application is the most viable way to offer great and handy solutions to users. Taking the same thought ahead in mind, we started the firm with a vision to offer the latest tech-based mobile solutions at a cost-effective price. Being a young lad in the market, through our dedication, originality, workmanship, lucidity, and experts, we acquired a good share and a presence in the market.
What are your company's business model–in house team or third party vendors/ outsourcing?
We do not outsource any app development project; we have a team of 100+ mobility experts that includes the project manager, designer, developers(both front-end and back-end), QA, and many more. Our in-house experts take care of each phase of the project. If required, then we do look for experienced developers from outside for extremely complex projects as we believe in delivering quality results to our clients.
How is your business model beneficial from a value addition perspective to the clients compared to other companies' models?
We believe in perfection and offer nothing but the best to our clients. We don't just make dreary apps but also focuses on the overall design by sticking to the company's identity. Also, our customized commercial model enables clients to make changes in the app while welcoming suggestions and feedback. Our distinctive approach makes us earn the potential to offer strategic advantages to the companies.
What industries do you generally cater to? Are your customers repetitive? If yes, what ratio of clients has been repetitive to you?
We provide mobile solutions to almost every industry, be it retail, education, healthcare, and many others. As we believe in perfection, the projects which we had delivered to our clients made them come back to us with more project requirements. This is the reason we have an 85% retention rate, and with every project, we thrive to provide service better than before.
Mention the objectives or the parameters critical in determining the time frame of developing a mobile app.
Developing a mobile application depends upon its features, functionality, complexity, UI, and other requirements. So before providing any time-frame, we first thoroughly analyze the project, which helps us in giving the right time-frame to the client. So, there is no specific parameter; we just analyze and provide our insights to the client.
How much effort in terms of time goes into developing the front end and back end of a mobile app?
Effort in terms of time depends upon the functionalities and features of the app. Most of the time, clients prefer to go ahead with MVP first, so MVP itself is a time-taking process that adds on to the total number of days required for completing the project.
What are the key parameters to be considered before selecting the right platform for a mobile application?
Product, the targeted country, target audience along with clients' business model and vision are a few of the parameters that matter before selecting the right platform. Going in detail regarding the right mobile app development platform that can provide greater presence and satisfactory revenue, we always look at the aforementioned factors numerous times while looking at inherent challenges associated with the platform.
Which platform do you suggest your clients to begin with when they approach you with an idea (Android or iOS) and why?
Being in the industry for many years, we very well understand that clients already know which approach they want for the application along with their set of target audiences. Hence, we make the app as per their needs. Meanwhile, those who are venturing into the world of the mobile app industry, we often prioritize market research first before suggesting any specific platform or an approach to them. However, we always make sure to guide them at every level to make their path easier and app flawless.
Android or iOS, Native or Hybrid — which platform is best to use to build your app? What are your recommendations?
All these platforms carry specific features, plus points and challenges associated with them and are meant for different purposes, for different audiences, for different budgets as well. Also, clients are aware of the aforementioned things, and we develop apps as per their needs that too according to their budget. Whereas those who are not aware of the things associated with these platforms, we ask them about their requirements, vision, goal to reach the mass before developing an application.
What are the key factors that you consider before deciding the cost of a mobile application?
The cost of developing an application depends upon the app's features, functionality, complexity, MVP, technology stack, etc.
What kind of payment structure do you follow to bill your clients? Is it Pay per Feature, Fixed Cost, Pay per Milestone (could be in phases, months, versions, etc.)?
We work on all the payment structures, be it Pay Per Feature, Fixed Cost, or Pay Per Milestone. Also, it varies from project to project and on the client's requirements. We always aim to make the payment process smooth for our clients.
Do you take in projects which meet your basic budget requirement? If yes, what is the minimum requirement? If no, on what minimum budget you have worked for?
We think every idea deserves to be transformed into reality. Though, we have made some budget parameters for the application which can be discussed with the higher authority. Also, we share a costing plan as per the features and functionality of the app with the client, and if that suits the client's budget, we are good to go with the app development process.
What is the price range (min and max) of the projects that you catered to in 2018?
Last year we made projects starting from the range of $8,000 to $76,000. And this year till now is running better than before for an unstoppable future.
Which business model do you suggest to your clients enabling them to generate revenue from mobile applications? Why?
We suggest a business model as per the client's project, idea, goals, and vision, along with guiding them regarding the possibilities and challenges associated with each model.
Kindly share your feedback on how GoodFirms has been doing so far in increasing your visibility among potential clients.
So far we have got a great response from Goodfirms in terms of traffic, quality leads & most importantly their support service is really very great.
Appventurez Clients & Portfolios
Key Clients
Gribb
Amaze
Holcim
Asapp
Clear
EFL
Xxigo
Moove
Raftaarr
Dukaan
EziPay
Dayprise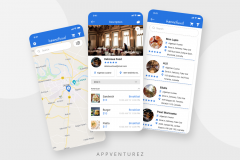 Appventurez Reviews
All Services
Mobile App Development
Web Development
Relevance
Most Recent
Rating: high to low
Rating: low to high
Write a Review
Ellen Smits
, Digital Lead at Holcim
Posted on Jun 03, 2022
Great communication between the teams and very effective collaborative approach
Review Summary
We hired AppVenturez to redesign an existing PWA into a Native Mobile app. Redesigning something that already exists within a B2B environment comes with a lot of complexity. Our overall experience was very positive. The communication between our teams and the AppVenturez team was very good, agile, efficient and fast. Their approach is very collaborative and is definitely supported to arrive at the best UI/UX experience possible.
What was the project name that you have worked with Appventurez?
Application redesign from PWA to Native Mobile App
Describe your project in brief
We redesigned a very succesfull PWA into a native mobile application to enhance customer experience, and to allow for new initiatives to be coupled. We used best practices from the market in order to make the user experience as intuitive as possible.
What is it about the company that you appreciate the most?
Their communication and status updates are very efficient. They react fast and give detailed updates at least on a weekly basis
The collaboration with our internal teams was outstanding. They did not hesitate to ask questions and jump on regular calls to clarify
What was it about the company that you didn't like which they should do better?
Redesigning an existing application into something new is a different complexity than designing something from scratch.
Great help
Review Summary
AppVenturez helped us prepare our systems for millions of users by incorperating a new database system for us.
What is it about the company that you appreciate the most?
good communication
What was it about the company that you didn't like which they should do better?
-
Company with wonderful employees and serious and reliable work.
Review Summary
I am CEO of big company and we have had to work with Appventurez for several months for many projects and we are very satisfied. They are serious and reliable.
What is it about the company that you appreciate the most?
Skill , and great peoples.
What was it about the company that you didn't like which they should do better?
I think the information sharing process of the current project.
More than talented app developers
Review Summary
The Appventurez team is professional and a joy to work with. I have outsourced a lot of development over the years, but have never worked with a better group. They have truly become an extension of our company.
The worst experience lost time money and effort.
Review Summary
We are a large company that was established in 2011 working in autos industry buying and selling cars in Kuwait.

Appventurez was hired to build and design mobile application the start was ok in the beginning, we saw excellent reviews about the company. Morever, while working on building the app, we found out that we were paying them but not getting anything. from our side we provided all the information and made the work clear and simple by following all the categories in our website and just apply them to build the app. in every little detail we had headache. They only showed us login page with some categories wireframes and took more than double the time needed to deliver the app moreover they gave us many solutions with ideas to build the app before they received the payments afterwards they showed us unprofessional behaviors like not answering our calls sending us emails that the job cannot be completed that will take more effort and time basically all the deal was a lie to get the money.

I don't recommend this company to anyone maybe for projects less than 1000$ and I'm sure they will give you headache.

At the end we asked for refund they don't refund nor provide anything no work nothing
just ask for more payments
appventurez stole our money without delivering the work. we were deceived by this company.
my advice never pay in advance to any company unless they build and show you the work.
Honey Arora
, Senior Manager, Advisory Services at EY
Posted on Oct 02, 2019
Delivered In time, great quality work
Review Summary
Worked with the appventurez team for a project. The team was very professional and knew their work well. Highly recommended.
The perfect experience
Review Summary
Appventurez made it possible to realize the whole YuCee project from the very scratch to a fully functioning Platform with all imaginable features and management possibilities. Their work is always on time and perfect, they understand want you want and make it possible, they always have a smart idea, the billing is always transparent and reasonable and the team is always motivated, reachable and they simply do the best and even more. To put it in a nut shell Appventurez is the perfect partner.
What is it about the company that you appreciate the most?
They are the perfect partner!
What was it about the company that you didn't like which they should do better?
At the moment nothing
John Keller
, Business Owner at W3 Affinity
Posted on Apr 23, 2019
Amazing customer service & development work
Review Summary
We've been using Appventurez on projects when our company is under heavy demand and when the task is extremely complex. Their team hasn't let us down yet. They're timely and cost effective.
What is it about the company that you appreciate the most?
Their team has amazing communication skills.
What was it about the company that you didn't like which they should do better?
Nothing, they're timely, skilled & cost effective.
Shubhankar Rahul
, Business Head at Pitstop - Car | Care | Convenience
Posted on Apr 05, 2019
Maintenance Service App
Review Summary
Had a awesome experience with team, supportive , creative and have detailed analytical skills with gamut of tech blend with business thoughts which helped us to get the desired product in mobile / web space.
What is it about the company that you appreciate the most?
Team, TAT , Delivery Scheduled , Work Quality
Randy Zimmer
, President at OnlineLearning; OneClickTrafficSchool.com, MatureDrivingCourse.com
Posted on Apr 02, 2019
Driving School Application
Review Summary
Have worked with Mike Smith at Appventurez. The experience has been the best development experience in my life. The communication has been amazing. The design has been done under the time schedule and under budget. I can't recommend them more highly.
What is it about the company that you appreciate the most?
Unbelievable communication and support.
What was it about the company that you didn't like which they should do better?
I can truly say, that I have no areas that I would improve on....
One of the best partners we have found to outsource our development work.
Review Summary
Appventurez team is very positive when it comes to feedback. They take every feedback positively and work on it. Its been a very good experience as we are working with them since 7 months down the lane.
Sevak T
, App Developer at Tattoo Planet inc
Posted on Mar 29, 2019
Tattoo Planet
Review Summary
Appventurez company has great team that will take any project to the next level. We have been working with them for the past three years and we highly recommend there services.
What is it about the company that you appreciate the most?
the team work and costumer service
Uday Bhan Maurya
, Commissioning Engineer at Cease Fire Solutions
Posted on Aug 28, 2018
Development of Fire Safety Mobile App
Review Summary
Thanks to Appventurez expertise and creativity, the mobile app has received positive reviews from users. The team was enthusiastic and communicative.