ArStudioz is a best-in-class software solutions company that develops user-friendly Mobile Apps and software to help you increase engagement, transactions, and overall customer satisfaction! We develop across all platforms—including Android and iOS devices, tablets, desktops, connected devices, IoT, Augmented & Virtual Reality Development, and BlockChain.
We believe in your Idea and help you with the hardest part- Implementation. We design innovative Applications for all platforms that outperform the competition. We use the leading technology and systems to develop your Dream Project that truly works and creates satisfaction among your customers!
ArStudioz develops across all platforms—including Android and iOS devices, desktops, connected devices, IoT, and BlockChain.

Certifications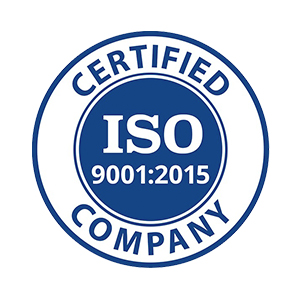 India
A-90, Sector 4, Noida
,
Noida
,
Uttar Pradesh
201301
+1-956-2531420
Germany
ID 80331, Äußere Weberstr.57, Zittau
,
Kreischa
,
Saxony
02763
+1-956-2531420
Focus Areas
Service Focus
Mobile App Development
Blockchain Technology
AR & VR Development
Artificial Intelligence
Client Focus
Small Business
Medium Business
Large Business
ArStudioz Executive Interview
Visit Profile
Please introduce your company and give a brief about your role within the company?
ArStudioz is a fully agile based Engineering and Software Development Company focusing on Blockchain, Artificial Intelligence and Augmented- Virtual Reality; we implement solutions using these technologies on various platform such as Mobile, Web, IoT & connected devices. Our goal is to work on ideas, challenges, and ensure to deliver high quality, cost-effective, and customer-centric products by leveraging both disruptive & traditional technologies.

I am the co-founder and CEO, and I look after the process to ensure that we keep delivering solutions we are known for. My role involves taking care of corporate & financial development of ArStudioz to form a great team in maintaining a lasting relationship with clients. Daily, I interact with my team members of different areas such as development, sales, etc.
What was the idea behind starting this organization?
A few years ago I was contacted by a businessman who wanted me to develop an application. He already had an application which was not functional and wanted me to fix it. When I started working on the application, I realized that the application had so many bugs and old codes, and most of the functionalities were not implemented. I helped him launch it, and one month after, he referred to his friend who had a potential idea but no technical skills, I asked my friends and built a team for this app. This was the moment when we thought of building a team who can help people transform their ideas into digital products.
Over the years, we built a strong team of designer, engineers, developers, Data scientists, IT consultants to cater to the business challenges of organizations that aim to develop a digital product. We enjoy working with Startups and help them from Ideation to MVP development to fully fledged Product Deployment.
What are your company's business model–in house team or third party vendors/ outsourcing?
We do everything from designing to development to deployment in-house. However, we also do not hesitate to hire consultants from niche industries to help us understand the best practice implemented in those industries as there is one thing we do not compromise with is quality of the product.
How is your business model beneficial from a value addition perspective to the clients compared to other companies' models?
We don't merely work with clients based on client-vendors application; we do more than that. We aim to work with them as a technology partner, help them choose the best technology suited for their products, best practice to be followed, recommend them functionalities that can improve customer experience and also help them to generate revenues.
Why ArStudioz?
• Strong Team: Our team is diverse, passionate, and flexible, we love what we do, and we believe in customer satisfaction.
• Quality of the product: We design and develop Software that out-perform the competition. We aim to deliver the highest customer-centric products that customer uses and creates satisfaction among users.
• Deadline: We offer what we say and within the timeframe.
• Technology Partner: We add values to your products, customers, and the customer of your customers.
• Clear Communication: We believe communication is key to the success of a project. We try to be available all the time for a quick chat or discussion to avoid any communication gap. Apart from that, we have also some executives knowing different languages that allow us to communicate with clients across the worlds without any language barrier.
What industries do you generally cater to? Are your customers repetitive? If yes, what ratio of clients has been repeated to you?
Our Ideal clients are Startups as we love building innovative products and want to be a part of products that bring changes in people's lives. As of now, we have not decided which particular industry we should focus on; we are always excited to work on new ventures.
About repetitive clients, my first client is still with us; we are their technology partner. So far, we have a ratio of 75% repetitive clients, and I can say in confidence that my client approaches us first for their new projects.
Mention the objectives or the parameters critical in determining the time frame of developing a mobile application.
Everything starts with the idea, so first we try to understand the concept, find business and implementation related challenges, do feasibility check, and competitor analysis. The goal of these steps is to gather the requirement of the client and most importantly, find the purpose or objective of the software. This is a time-consuming part as we want to make sure we understand the client's thought process and their expectation from the products.
So I must say the scope of work plays a vital role in determining the time-frame, some client does not have a clear view of their future product, we help them with that. After this phase, the visualization part comes in where we translate an idea into designs (UI/UX). So by this stage, we become pretty much clear about the time frame of developing mobile application.
How much effort in terms of time goes into developing the front end and back end of a mobile application?
Each Mobile Application is different & so is the effort to develop it. It entirely depends on the functionalities that mobile application is having. On average, it takes 2-3 months to establish a fully-fledged mobile application, but sometimes it takes more if the application has lots of complex functionalities. We also developed and deployed a fully functional application in 20 days, it's crazy, but we did that for our old client.
What are the key parameters to be considered before selecting the right platform for a mobile application?
First of all, we should consider the user requirements, their expectations from the application, target audience, and the objective of the application before selecting the platform. The platform that favors all the criteria mentioned should be chosen if the client does not have any constraints on the budget & timeline as they do affect the platform or technology to be selected.
Which platform do you suggest your clients, to begin with when they applicationroach you with an idea (Android or iOS) and why?
It entirely depends on the target audience & the revenue generation model. We have to figure out the platforms the viewer is using. For example, if the target audience is Asia, we should go with Android, whereas it is in the USA, we should go with iOS. Also, if the revenue model of the Application is subscription or membership, I recommend going with iOS.
It is recommended to launch applications on both the Android and iOS platforms if the client has enough time and budget.
Android or iOS, Native or Hybrid — which platform is best to use to build your application? What are your recommendations?
I shared my views about Android and iOS, regarding Native and Hybrid, we should consider the complexities of the application and client's expectations. If the application does not have substantial features or animated related work, Hybrid application can be taken into account. Also, if the client wants MVP or Applications quick and in less budget, the hybrid is the right choice. If there is freedom of choosing any platform, I recommend Native Application.
What are the key factors that you consider before deciding the cost of a mobile application?
One of the primary key factors is the Work-Scope( SOW) for that Mobile Application, here SOW referrers all the designing, development, APIs integration parts, etc. At the requirement gathering phase, we gauge the work-scope, and that is the base for cost.
Another critical factor is the Platform and technology chosen, are we going to build Application for Android or iOS or both? Are we using Native or Hybrid Application?
Third Key factor is design emphasis, how rich UI does client want? Is there any animation work involved?
What kind of payment structure do you follow to bill your clients? Is it Pay per Feature, Fixed Cost, Pay per Milestone (could be in phases, months, versions, etc.)
We are open to Pay per hour, Pay per milestone, and Pay per resources model. When we have a fixed requirement and very less scope of changes, we calculate the cost and divide them into several milestones. Pay per hour model is useful when the client does not have a fixed requirement or wants to experiment or when it is a part of RnD.
Do you take in projects which meet your essential budget requirement? If yes, what is the minimum requirement? If no, on what minimum budget you have worked for?
We provide 30 minutes Free consultation to clients where we discuss the requirements and challenges etc. By that time we have a rough idea of the cost & we ask the client if there is any rough budget in their mind. Reason to query and set a minimum budget is that we take our work seriously and we want severe clients and budget of a client reflects it.
We accept the project for more than 5000 USD for Mobile Application Development.
What is the price range (min and max) of the projects that you catered to in 2018?
6500 – 55000 USD is the price range of the projects which we have catered in 2018.
Which business model do you suggest to your clients, enabling them to generate revenue from mobile applicationlications? Why?
Again it varies from Applications to Applications; the client must have a revenue generation model in mind before the development process. Advertisement, Aggregation, could be the models, but the Idea behind the Application must have a generation model.
Kindly share your feedback on how GoodFirms has been doing so far in increasing your visibility among potential clients.
GoodFirms is a platform where the company can showcase its portfolios, expertise, interests, and client can pick their software partners from here. Our cooperation with GoodFirms has been very good for our business, and we hope to make the relation strong each day and year.
ArStudioz Clients & Portfolios
ArStudioz Reviews
All Services
AR & VR Development
Mobile App Development
Blockchain Technology
Relevance
Most Recent
Rating: high to low
Rating: low to high
Write a Review
Gabriel Edigheji
, Principal CEO at TICAN
Posted on Aug 23, 2021
Best programmer ever!
Review Summary
My title might look exaggerating but it is true. Arstudioz is the best when it comes to programming. From the CEO Mr Iftakhar, to customer care, has exhibited an excellent and outstanding performance.

We have given two major projects which we taught show have a combined efforts or support from other companies, they singlehandedly did it to a great amazement. Our project has become an eyecatcher to many institutions because of their amazing performance on our projects. They are excellent if you ask my rating.
What is it about the company that you appreciate the most?
Simple, willing to help and always advice the best idea and technology that fits into our plan. They is very vast in the IT world.
What was it about the company that you didn't like which they should do better?
They improve more on their excellent works. And see if they can get an office in Africa too.
Best Mobile App Development company I've ever worked with
Review Summary
We are into Manufacturing and distribution of music instruments and due to high demand, we decided to have a Mobile App developed for our direct customers. We had a rough idea of what App should have and look, and then we met ArStudioz. We had many brainstorming sessions on the architecture and user interface of our mobile applications. From the start, ArStudioz took the time to understand our project and provided unique ideas and features to make the App extremely user friendly & engaging. They went along with our ideas and finally succeeded in offering us the most suitable solution.
What is it about the company that you appreciate the most?
We were new to this App development so had many naive questions, they listened to us patiently and provided us the best solution, so communication and expertise is what I liked most about ArStudioz.
What was it about the company that you didn't like which they should do better?
Nothing as of now, they made the process as seamless as possible.
Ankita Raheja
, Digital Marketing Manager at WebPlanet
Posted on May 20, 2019
Better Service
Review Summary
Scope of the project varies from discussion to designing to development. I shared my requirement document with them, they discussed several points, & created wireframes. Later those wire-frames were converted into designs, they integrated many APIs and now we are in the process of creating the final version of the App.
What is it about the company that you appreciate the most?
Their project management is pretty much good, responsive & attentive to details. They provide some suggestions and we trust them to do what is necessary.
Michael Ho
, Global Marketing Specialist at PTSGI
Posted on Jan 20, 2019
Great customer services & great patience to listen and reply on time
Review Summary
Great customer services the sales has great patience to listen and reply on time
What was the project name that you have worked with ArStudioz?
Great Customer Services
Gaurav Raj
, Chief Executive Officer at PixZana.com
Posted on Jan 04, 2019
Best Blockchain Development Company
Review Summary
We are into Digital Media Industry and work with Artists, Authors etc and we needed a BlockChain Platform from where copyright and other things can be managed. We worked with ArStudioz and they developed a Mobile and Web based Software on Private BlockChain, we are very happy with their work . I loved working with ArStudioz and recommend them.
What is it about the company that you appreciate the most?
During whole development process , they interacted with us, suggested us things to make the software robust and simple to use. We were new to BlockChain so they also guided us at some points.

Ajit Meena CBAP
, Business Analyst | Consultant at Ways & Means Technology Pvt. Ltd.
Posted on Oct 04, 2018
BlockChain and Mobile App Development
Review Summary
We have worked with ArStudioz on two projects so far. We approached them for a Private BlockChain and CryptoCurrency Development. We had an initial consultation with them where we discussed requirements in detail and they came up with a fabulous detailed architecture. We decided to work with ArStudioz and it's been a great journey so far.
We were so impressed with them that we hired them for a Mobile App Development project which was very complex in terms of functionalities and to be honest, we were not sure if this could be done so smoothly. They made us speechless with their awesome coding capability and launched the applications in just 7 weeks.
What is it about the company that you appreciate the most?
Well, there is not a single thing that I did not like but among other qualities, we are impressed by their communication and the product they deliver.
Sam Pande Associate CPA
, Tax Accountant at Yau & Co
Posted on Aug 01, 2018
Mobile App Development
Review Summary
AR Studioz are through professional and Take the task very seriously and never shy from going to that extra mile to make things work for you.
What is it about the company that you appreciate the most?
Can do attitude and responsiveness
What was it about the company that you didn't like which they should do better?
Sometimes they take longer than expected to make things right. But they ensure that it works perfectly.
Delv Claudio
, Product Manager at Metrostaff
Posted on Jul 31, 2018
Very Professional, complaint with the schedule, reliable in delivery
Review Summary
It was a very nice experience working with them, they developed a very complex grammar in ANTLR with a very good results, we saved a lot of time by doing this outsourcing to them since, after the initial specification discussion, they were completely independent and we just got the final result without problem.
Highly recommended.

What is it about the company that you appreciate the most?
Accuracy in spec definition. Continuous follow up on progress. Milestones delivered in agreed time Quality of the product delivered.
Md Musharraf
, Electrical Tech at Arbian bemco
Posted on Apr 17, 2018
Reliable,proffessional and great quality of work
Review Summary
Best software agency ever always working hard to give me the best quality, working very fast and cost effective I strongly recommend are studioz to those who are looking for an awesome team and product will be working together in the future and happy to have found team! great:)