Atta Systems
Build impactful software products with us
Visit website
We work with innovative VC-backed startups as well as established companies in:
🏥 healthcare: Medicai (Plug&Play company), Bold Health (Plug&Play company), Eupnoos, and many more to deliver secure and compliant software solutions that improve patient outcomes and streamline clinical flows
🏛government & administration: UNICEF, The World Bank, USAID, and others to increase their impact in global projects using innovation powered by modern technologies.
🏫 education: EdXP, I-FIKR, Alux, and others to improve accessibility to an excellent education and modern, digital, teaching methods and methodologies
🏦 finance: Ernst&Young, Bankata, Nicola Wealth to deliver secure, scalable solutions and improve financial literacy through technology.
We have a product-centric approach to development, we specialize in:
Product Strategy & Design (market, vision, positioning, user research, user experience design, user interface design)
Data (AI/ML, data science, data manipulation, data visualization, databases)
Software Engineering (mobile and web apps, backend, frontend, infrastructure)
Product Marketing (user acquisition, user retention, analytics, data-driven decisions)
We know how to build products at scale, used by millions globally.
What our clients say about our work:
"Considering the experience we have in working with Atta Systems, we strongly recommend them for the development of quality software, ensuring all stages of the software development process including definition, design, coding, code control and reviews, testing, release management, and product integration."
Voica Tomus, Child Protection Specialist, UNICEF
"Atta Systems integrates well into our company; they feel like part of our team. Atta Systems follows the project timelines and responds quickly to the client's messages via Slack and Google Meet. They work in two-week sprints, have biweekly meetings, and use Jira to report on progress."
Jossy Onwude, CTO @ Bold Health, UK, a Plug&Play company
Certifications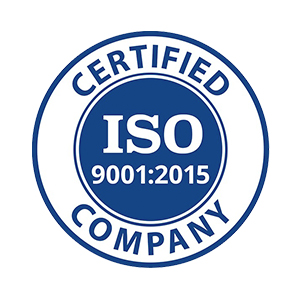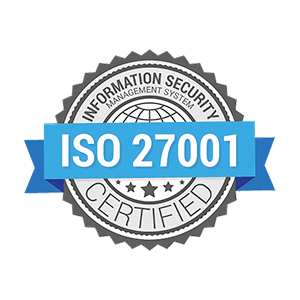 Singapore
331 North Bridge Road, Odeon Towers, #22, O2 Work, AB4 Systems office
,
Singapore
,
Singapore
188720
+65 3158 9340
United States
1730 W El Camino Real
,
Mountain View
,
California
CA 94040
+16508990207
United Kingdom
5 Merchant Square
,
London
,
London
W21AY
+44 20 3318 7697
Romania
53-55 Nicolae Filipescu,
,
Bucharest
,
Bucuresti
020961
+40 31 630 2333
Focus Areas
Service Focus
Software Development
Web Development
App Designing (UI/UX)
Web Designing (UI/UX)
Big Data & BI
Client Focus
Medium Business
Small Business
Large Business
Atta Systems Executive Interview
Andrei Blaj
Managing Partner
Visit Profile
Please introduce your company and give a brief about your role within the company?
I am the co-founder and managing partner of AB4 Systems, a leading software development boutique agency that delivers innovation through product design and cutting edge technologies. We pride ourselves on the quality of our services, which translates into an amazing customer score of 5* out of 5. We achieve this through a combination of high development standards, a professional and dedicated team, and maintenance and disaster recovery procedures.

My role in the company is to facilitate growth. We grow on several dimensions - we grow professionally as a team, grow our customer base, and grow our team. We are inspired by great companies like Google, Facebook, Spotify that managed to grow while maintaining amazing service delivery standards.
What was the idea behind starting this organization?
We started AB4 Systems because we believe technology will profoundly impact our society this century, and we want to be part of this. We also realized that our impact is limited as individuals, and we need to create an organization that can support us in our mission.
What are your company's business model in-house team or third party vendors/ outsourcing?
We built our own in-house team that can take an idea and take it through all the stages of software product development until it reaches the end-user.
Our team consists of hand-picked thoughtful professionals. We have product managers, product designers, software engineers, Q&A engineers, and product marketing specialists. We put a lot of effort into recruiting the smartest and brightest people out there. We look for interesting personalities that would complement well with us.
How is your business model beneficial from a value addition perspective to the clients compared to other companies' models?
Our business model creates value for our clients. That is our only purpose. What we do very differently has to do with our approach. We take the time to understand the problem our client wants to solve and their client. We carefully collect the reason "why" behind the software product we want to build, and we make sure every single person in our team understands the problem, the end-user, and can come up with the best solution for them. By doing this, we enable innovation at every level in our product development team consisting of product manager, product designer, engineers, q&a engineers, marketing.
This impacts the way we communicate internally, how we do project management, and how we formulate each and every task. It creates an enormous amount of value for our clients.
What industries do you generally cater to? Are your customers repetitive? If yes, what ratio of clients has been repetitive to you?
We have experience in some industries like med-tech (powered by AI), fintech, government, NGO's, tourism, mobility.
Most of our customers stay with us after we start working together. UNICEF has been working with us for five years now, Medicai has been working with us for the last three years, and we have other examples too. Right now, we have 60% repetitive customers and 40% new customers. We have been focusing on growing our customer base in the last year.
Mention the objectives or the parameters critical in determining the time frame of developing a mobile app.
Going for a Hybrid approach definitely influences the time frame of the project.
We start the analysis from the target market and the problem that the app wants to solve. We then create a list of functionalities, and from there, we estimate what is needed technically to achieve it.
How much effort in terms of time goes into developing the front end and back end of a mobile app?
This is a very broad question :) The good thing is that as time passes by, the time needed to develop the frontend and backend for a mobile app goes down.
We have very productive frontend technologies like React Native and Flutter now for the frontends and really fast to deploy and easy-to-use Backend-as-a-Service technologies like Firebase or Parse Server that make it really easy to develop small to medium-sized apps.
What are the key parameters to be considered before selecting the right platform for a mobile application?
The first decision would be between going Native or going Hybrid.
The Hybrid approach is amazing, especially for utility apps; it offers amazing advantages like a single codebase for both operating systems, smaller maintenance costs, faster development.
Native, on the other hand, offers you the opportunity to make the UI of your mobile apps really shine and take full advantage of the hardware platforms. It works really well for games, immersive experiences. It is also a good idea to go for Native if you hope to be showcased by Apple or Google on their app stores.
Which platform do you suggest your clients to begin with when they approach you with an idea (Android or iOS) and why?
In 2020, I would have a discussion with them about Hybrid or Native. Then, if it makes sense to go Native, I would choose between Android and iOS, depending on the target audience (where is the biggest audience for them). For example, in developed countries, iOS is better.
Android or iOS, Native or Hybrid — which platform is best to use to build your app? What are your recommendations?
Go for the platform that gives the best bang for the buck. Apps are expensive to develop and maintain; you want to make sure you give yourself the best chances of success.
The first discussion is Hybrid (React Native or Flutter would be my go-to choices now) vs. Native (iOS and Android). I would choose a Hybrid approach for utility apps. You gain so much by going Hybrid- smaller codebase, fewer bugs, better maintainability. I would go for Native if marketing on App Store/Google Play is a must, and the end-user experience needs to be amazing, needs to stand out. Types of apps would be games, immersive experiences, experiences that need to interact well with the hardware or the low-level SDK's of the operating systems.
What are the key factors that you consider before deciding the cost of a mobile application?
Size of the technical problem: users that the app addresses, other data that impacts the dimension of the problem
The complexity of the user flows
Integration with other systems
What kind of payment structure do you follow to bill your clients? Is it Pay per Feature, Fixed Cost, Pay per Milestone (could be in phases, months, versions etc.)
The first interaction is usually a fixed cost project. Then we move to Pay per Milestone or Time & Material.
Do you take in projects which meet your basic budget requirement? If yes, what is the minimum requirement? If no, on what minimum budget you have worked for?
We target projects over $30,000.
What is the price range (min and max) of the projects that you catered to in 2018?
2018: Smallest projects were $10,000. The largest project was $100,000.
2019: Smallest projects were $10,000. The largest project was $200,000.
Which business model do you suggest to your clients enabling them to generate revenue from mobile applications? Why?
It is really hard to recommend a business model without knowing the target audience and the problem that we are trying to solve. The approach that we have seen working is to focus on providing real value to the target audience and to talk with them a lot (do user research) to find out how much they are willing to pay and how.

It seems that the subscription model really caught up in the last couple of years. If done right and if it makes sense, it is really powerful from a business perspective.
Atta Systems Clients & Portfolios
Key Clients
The World Bank
UNICEF
USAID
Ernst&Young
Medicai
Bold Health
Eupnoos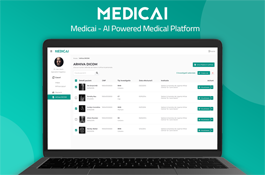 Atta Systems Reviews
All Services
Software Development
App Designing (UI/UX)
Web Designing (UI/UX)
Relevance
Most Recent
Rating: high to low
Rating: low to high
Write a Review
Elena Mustatea
, CEO at Bold Health
Posted on Jul 22, 2022
Proactive, professional, high quality work within budget. Love this team and will continue working with them!
Review Summary
Our app, Zemedy (for iOS and Android) provides virtual therapeutic care for
patients suffering from IBS. We already had the app live when we engaged with
Atta.
Our app needed quite a bit of performance improvements as well as
improvements on the user flows available within the app. We needed React
Native experts that could takle our challenges.
Atta has amazing tehnical expertise. Then, they also have extensive domain
expertise (healthcare).
After we started working together, we also learned that they have a really high
level of empathy for their customers. They try to understand our struggles, our
problems and always adapt. They are also great communicators, they
encourage their whole team to communicate with us to make the feedback loop
shorted during the development cycle.
They are fast, they deliver amazing quality. Highly recommend.
What is it about the company that you appreciate the most?
Quality, price, timely delivery, partnership & teamwork, and helping us think strategically around product dev priritisation
What was it about the company that you didn't like which they should do better?
At some point we almost overshoot the budget, but the team was great to flag when we needed to prioritise features to stay within budget
All was smooth, we had a great experience and were glad we worked with Atta
Jossy Obi Onwude, MD FAIDH
, Co-Founder and Chief Product & Medical Officer at Bold Health
Posted on Apr 11, 2022
We appreciate the proactivity and flexibility shown by Atta Systems
Review Summary
The current target market for Virtual Care provides virtual therapeutic care services to patients
suffering from digestive health problems. Patients have access to personalized care pathways
that cover every need from diagnostic to chronic or acute management.
Together with Atta, we set out to develop the whole technical infrastructure, including:
the backend built on top of AWS cloud services and infrastructure
the patient web app
the patient mobile app (for iOS and Android)
the clinician web app
the administration management interface
Atta managed the whole process of development, kept us informed and in the loop.
What makes Atta stand out is a great mix of incredibly knowledgeable engineers and domain
expertise (healthcare) that allows them to understand the audience of their products.
Working with Atta was really easy, we recommend working with them.
What was the project name that you have worked with Atta Systems?
Care platform for chronic conditions
What is it about the company that you appreciate the most?
They were also very flexible with the approach and really mindful about our resources and timeline
We appreciate the most the proactivity of the whole Atta team.
What was it about the company that you didn't like which they should do better?
Not really, everything went really smooth for us to be honest
The perfect partner to bring your ideas to life!
Review Summary
Atta Systems proved to be a trustworthy development partner. They stand out because of the way they take ownership over the product development, their independence and the quality of their work. They are thoughtful and make an effort to understand the business problem. I highly recommend working with them
What is it about the company that you appreciate the most?
The agency shows a great deal of knowledge and is quite flexible with great communication skills.
Good Communication
Review Summary
The experience with AB4 was indeed a please engagement. They provide good planning and communication skills. They maintained good available for the project and added valuable feedback towards the success of the app development.
What is it about the company that you appreciate the most?
Commitment and communication
What was it about the company that you didn't like which they should do better?
Stronger control of the full development system.
Great experience!
Review Summary
We made a great team with AB4 working at SkinVision. They understood the research requirement and complications and helped us integrate our work in the SkinVision mobile apps with ease. I highly recommend them, they are a team of doers and creators.
Vlad Bodea
, Business Development Director at Adrem Invest
Posted on Apr 20, 2020
Professional & Friendly Service
Review Summary
It all started with a beer with the amazing creative people from AB4. We were talking about how to improve the engagement we have with our community. Fast forward a couple of months... and the VRTW apps make it really easy for our listeners to get in touch with our music in-between events.
What is it about the company that you appreciate the most?
Engagement, Strategic Thinking, Creativity
Great experience with Ab4 Systems!
Review Summary
We value AB4 Systems professionalism and their methodical approach to software development. We are first timers in this industry and their advice has been extremely valuable. Their expertise covers not only the technical and product side, but they are also very knowledgeable with the business, marketing, sales and funding side. We view them as our trusted technology partners.
Madalin-Silviu Bosinceanu
, Manager - Profit Recovery and Assurance Services at Valuement
Posted on Apr 17, 2020
Excellent experience, from analysis to deployment
Review Summary
We turned to AB4 Systems for a project concerning one of our large retail clients who is in need of a discount management platform. The request was to build an initial PoC based on some specifics, which the guys from AB4 Systems delivered after only two sessions with them, one of which focused on UI/UX. Needles to say that based on my experience, I definitely recommend working with them, for both their friendly approach and efficient communication, as well as for their world-class experience and outstanding technical skills. Also, they serve one mean coffee at their HQ.
What is it about the company that you appreciate the most?
On a human level, I love interacting with the people from AB4, as I am not a software developer but we talk the same language. On a technical level, I appreciate the fact they have a solution for everything, which from a business pov is excellent.
What was it about the company that you didn't like which they should do better?
Nothing comes to my mind, not to suggest they're perfect, but they fullfiled my development needs to the full.
Alexandru Borsan
, Co Founder at United Pencils
Posted on Feb 06, 2020
AB4 for Owlight
Review Summary
We work incredibly well with AB4 Systems. Their approach is really successful: they always put themselves in the shoes of our customer and try to understand where they come from. They are professional, fast and trustworthy.
ANIMEST
Review Summary
Even though we had tough time constraints, the AB4 Systems managed to deliver an amazing app for both platforms. Our users can now buy tickets and see festival information from their own pockets. I highly recommend working with AB4, they are very professional
What is it about the company that you appreciate the most?
Even though we had tough time constraints, the AB4 Systems managed to deliver an amazing app for both platforms. Our users can now buy tickets and see festival information from their own pockets. I highly recommend working with AB4, they are very professional
Heritage mobile app
Review Summary
AB4 Systems stand out because of their technical expertise and their ability to ease communication. They understood what needed to be done and they delivered exactly what we imagined. I think it is rare to find a team that has the right expertise and amazing communication skills, like AB4 do. I highly recommend them!
What is it about the company that you appreciate the most?
Great communication, willingness to find solutions.
Ana Radu, ACCA
, Financial Accounting and Advisory Services Manager at EY
Posted on Jul 10, 2019
A very smooth collaboration
Review Summary
AB4 Systems proved to be a trustworthy partner throughout our collaboration, bringing our initial proposal to life with many enriched ideas and various alternatives to suit a very complex implementation plan. The software delivered worked flawlessly, had an easy to use interface and proved its reliaability during time. I have no doubt we will work together in the coming periods.
Emanuel Clonda
, Advertising Director at Design Boom
Posted on Jun 20, 2019
One truly visionary tech company - highly recommend
Review Summary
As a full service advertising agency we work with a lot tech companies on various projects. But AB4 really made a very good impression to the whole team.

One of our client contracted us to develop a mobile app that connects your phone to your car computer and gathers some specific information in order to predict recurrent behaviour of each driver. After a selection of 3 software companies, we decided to hire AB4 Systems for the technical and development part of the app. AB4 Systems has a lot of expertise in the AI software programming and their approach mixed with our design thinking process was the perfect team for the project.

What we can underline is the flowless communication and building together on each idea that came up during the development. Their project manager had very good communication skills and understood all the challenges of the app.

Very proactive and innovative team.
What is it about the company that you appreciate the most?
Proactivity
Razvan Pirnac, ACCA
, Manager at EY
Posted on Jun 19, 2019
Outstanding performance
Review Summary
We have engaged AB4 Systems to build us an IT system for accounting purposes, namely for calculation of expected credit loss under IFRS9. The final product proved to work flawlessly, with little to none bugs which helped us to finish in advance of the deadline. What I liked most during our collaboration is that the team came with their own ideas to improve the application workflow and its "feel". It was visible that the team spent time to actually understand the product, not only from a technical perspective, but also from a business point of view.

They kept us informed at each stage and we had a very good symbiosis. Their availability for our last-minute changes was amazing !

We will definitely recommend them for future work !
What is it about the company that you appreciate the most?
Quality of the application delivered - very small number of bugs Availability to invest time for coming with improvement ideas Communication - fast and documented replies
What was it about the company that you didn't like which they should do better?
I cannot think of something negatively about them.
Mircea Popa
, Co-Founder at Medicai
Posted on Jun 12, 2019
Best tech partner we ever had
Review Summary
I can think of no better team to work with when it comes to product development. The support AB4 gave us through the last year was game changing for Medicai. They are not contractors, they are part of our team. We rely on their judgement for our most complicated decisions with regard to the product.