Avya Technology Pvt Ltd
Web Solutions for A Digitally Connected World
Visit website
Avyatech is a professional and future-oriented IT firm based in Delhi / NCR. We have more than 12 years of experience in the information technology industry as Full Stack Development Company
We offer a full range of cutting-edge IT solutions including website design, software development , mobile application development and SEO.
Certifications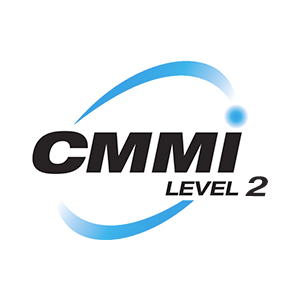 India
B-52, First Floor, Sector 63
,
Noida
,
Uttar Pradesh
201301
9818758965
Focus Areas
Service Focus
Mobile App Development
Web Development
Software Development
Web Designing (UI/UX)
E-commerce Development
Avya Technology Pvt Ltd Reviews
All Services
Software Development
E-commerce Development
Relevance
Most Recent
Rating: high to low
Rating: low to high
Write a Review
Great!
Review Summary
AvyaTech and Chandan are great. They have done lots of development jobs for me over the years and they always do a great job. They are fast and the code is bug-free. I am always surprised by how easy they make it look... they can pretty much do anything you need. The prices are very reasonable and they are very responsive, easy to work with, and very helpful. I highly recommend AvyaTech!
Oliver Reid
, Owner at First Growth Management, LLC
Posted on Apr 17, 2020
A reiable partner for 6 years
Review Summary
I have worked with Chandan Kumar and his Avya-Technology team for the past six years.
I am based in the US, developing database applications for small businesses. I use Claris FileMaker Pro mainly, often in conjunction with MySQL
My expertise lies in understanding a client's business model and structuring database applications to serve its needs.
When I need access to more complex technology, I have subcontracted Avya-Technology to help with projects such as:

Adding data input and display forms to client web sites - often backed by complex business logic

Online contract form-signing

General maintenance of Linux-hosted web sites

Implementing authorize.net online payments

Building "connector" web modules which enable me to integrate web service API's (e.g., Quickbooks online) into my clients' applications

Integration of Javascript business charting into client applications

Custom plugins and shortcodes for Wordpress sites

Avya-Technology have always responded with great solutions delivered quickly, professionally, and economically. The relationship has enabled me to offer significant value for my clients.
The relationship has been friendly at all times, and they are also quite polite when I make errors in my specifications:)
What is it about the company that you appreciate the most?
Deep knowledge, solid, professionally structured code. Professionalism
What was it about the company that you didn't like which they should do better?
Not a lot. Occasionally when I test anew pice of code I find it needs work - but they respond promptly
Online store product updating, SEO and organic marketing
Review Summary
Avyatech Technology Private Limited-is the ideal Web site builder, Online Store builder and an outstanding IT group.
A little history:
Years ago, I started converting my simple web site, that contained only content and images into a full online store. The first roadblock that popped up was the payment gateway.
As it happened, the payment gateway company listed freelance developer Chandan Kumar as a person to fix the problem or my lack of knowledge.
That started a long-term relationship with Chandan Kumar. Since that start, Chandan has grown Avyatech Technology into a full-service digital agency.
I call Avyatech "My private high-end and cost-effective IT shop".
Avyatech specialize in API integrations including order management, ERP, 3PL, marketing automation platforms, inventory and warehouse, point of sale, and other technologies.
If Chandan Kumar and Avyatech had a motto it would be "We will start on your project today!"
What is it about the company that you appreciate the most?
On time scheduling and a very cost-effective IT firm.