Ballard Chalmers is one of the UK's leading custom software development companies, specialising in enterprise applications on the Microsoft Platform.
We are principally dedicated to custom software development and integration for the Microsoft Cloud, as well as on-premises and hybrid systems. Our expertise is in Microsoft .NET and Azure, SQL Server, BizTalk Server, SharePoint Server and Xamarin. With over 30 years' industry experience and as a Microsoft Gold Partner, we have a well-earned reputation for delivering our expert service in these technologies, and for doing so at sensible rates.
Our partnerships:

Microsoft Partners:
- Gold data platform
- Gold data analytics
- Gold application integration
- Silver application development
- Silver cloud platform
- Silver ISV
Crown Commercial Service Supplier
Certified ISO 9001:2008
Our Approach
With a heritage of over 30 years, the company is driven by its founders Geoff Ballard and Andrew Chalmers who have distinct backgrounds in technology and business, yet share the same desire to simply make software work better.
We deliver a flexible and mature approach to application development and have adapted methodologies and terms of business to suit the requirements of our clients. Our real-world business and technical expertise mean we are able to work with clients to find the best possible way of interpreting briefs commercially to deliver projects in scope, on time and in budget.
In the main, we provide IT executives and managers of large organisations with expertise and skills on an outsource service and technical partnership basis to help to achieve programme objectives. Our commitment to our clients is that we will bring the best possible expertise and skill to the partnership and deliver, on time and in budget.
We work with UK institutions and enterprises on a broad and varied range of projects. From designing and developing new applications that support business innovation and business process streamlining; to existing application modernisation, and systems integrations – particularly today with hybrid cloud systems, integrating online and offline enterprise systems securely and efficiently.
Our core services give us great flexibility to work with clients across any point of the development life cycle.
Certifications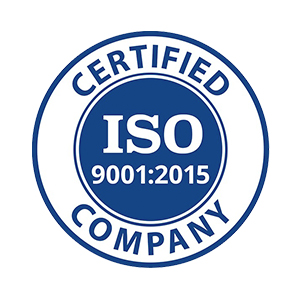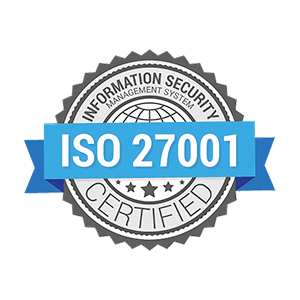 United Kingdom
Medway House, 18-22 Cantelupe Road
,
East Grinstead
,
West Sussex
RH19 3BJ
01342 410223
Focus Areas
Service Focus
Software Development
Cloud Computing Services
IT Services
App Designing (UI/UX)
Mobile App Development
Ballard Chalmers Reviews
All Services
Software Development
Mobile App Development
Relevance
Most Recent
Rating: high to low
Rating: low to high
Write a Review
Robert Parsons
, IT Manager at Jacksons Fencing
Posted on Apr 30, 2019
Web app further development and back end integra
Review Summary
Ballard Chalmers undertook further web app development to existing application. They were very quick to understand our requirements. Were able to create a complete test environment within azure in record fast time. Fully understood the the existing connectivity solution into our back end systems. Provided further enhancements and on going support. They are a pleasure to deal with being polite knowledgable together with considerable technical skills.
What is it about the company that you appreciate the most?
Competent and easy to deal with.
What was it about the company that you didn't like which they should do better?
Very happy with all services used
Greg Morley
, CHIEF INFORMATION OFFICER
Posted on Apr 19, 2019
They are a real pleasure to work
Review Summary
We were looking for an expert SharePoint support partner. Ballard Chalmers came highly recommended by a colleague who had used them at his previous organisation. We had an initial meeting with Ballard Chalmers and were immediately confident that they were the right fit for us. We've now been working with Ballard Chalmers for almost a year and a half and they've assisted us in several areas including SharePoint Support and SharePoint consultancy to help us migrate from a 3rd party intranet solution to 'Modern' SharePoint Online. The largest project to date has been developing an application to help us migrate data from three legacy document management solutions to Oracle Aconex, a SaaS document management solution specific to the AEC sector. The data migration project has a high value to our organisation because construction projects require a lengthy period of document retention and the integrity of the data is paramount. We would not have had the same confidence in another company to deliver at such an exceptional level. Ballard Chalmers has consistently exceeded our expectations in terms of teamwork, deadlines, cost and quality of deliverables. They are a real pleasure to work with and I often joke that they are one of my few IT providers that help me sleep at night. I wouldn't hesitate to recommend them highly to other organisations.
Sean Tubbs
, Founding Partner at Notbinary
Posted on Apr 16, 2019
A pleasure to work with
Review Summary
Ballard Chalmers quickly understood our requirement and deployed the right people to deliver the work effectively. The team were extremely professional and highly competent. They had intimate knowledge of the wider Microsoft stack and they drew on the wider experience within the company to ensure they delivered high quality work.
Boyd Neal
, Director at AppCan Ltd
Posted on Aug 23, 2018
Perfect fit for our business
Review Summary
We were looking for a new software development partner to take our software product to the next level, and to provide on-going support. After searching for the right partner for quite a while, we came across Ballard Chalmers. It quickly became apparent they were the perfect fit for our business. The professionalism, technical ability and quality of the people who work at Ballard Chalmers shone through.

Since March 2018, they have been supporting and developing our product and we have already made huge advancements in a relatively short time. The care and attention that is applied to the work they have done, the ability to resolve issues quickly, first rate communication and outstanding approach to project management all contribute to the success.

Having been in Information Technology for 30 years, I have never worked with such an agile company before, and I very much doubt we would have made these advancements with any other software partner. It really has been a breath of fresh air to work with Ballard Chalmers and I would have absolutely no hesitation in recommending them.
Lucy Jarman
, Co-founder, CEO at RATIO CREATIVE
Posted on Aug 14, 2018
Expertise you can count on
Review Summary
"Ballard Chalmers built a .NET/SQL application for one of our Fortune 500 clients that totally exceeded expectations. They rapidly turned complex business processes and a SKU list of thousands into an easy to use application that enabled our client to run a very successful Partner awards programme. Three other areas of the business adopted the solution too, each tailored to meet their specific needs. At every point Ballard Chalmers brought expert technical knowledge combined with ability to make the complex and often confusing simple and organised. I wholeheartedly recommend Ballard Chalmers."
What is it about the company that you appreciate the most?
Great team with the expertise to get to the heart of the matter and problem solve in a mature and pragmatic way.
What was it about the company that you didn't like which they should do better?
Cheesy, I know, but I can't think of anything. Can't wait to work with them again!