Bamboo Agile
Full-Cycle Software Development Company
Visit website
Bamboo Agile is a software development company with an office in Tallinn (Estonia).
For more than a decade, we've been delivering quality IT solutions for clients from different business sectors all over the world. We're experts in EdTech, Healthcare software, Telecommunications, Martech and Adtech, Shopify solutions development, High-load systems, Fintech solutions, and more.
Developing software, we go full cycle. We'll take you from a concept to a smoothly running service, suite, or site—every step of the way including software requirements, prototype design, architecture design, front-end and back-end development, quality assurance, deployment, and maintenance.
Bamboo Agile is a trusted partner of renowned brands, including A1 Telekom Austria Group, Mobile Telesystems, and many others.
Estonia
Kesklinna linnaosa, Kentmanni 4
,
Tallinn
,
Harju
10116
+3726346294
Belarus
2nd floor, Francyska Skaryny 15B-2
,
Minsk
,
Minsk
220114
+442038078695
Focus Areas
Service Focus
Web Development
Software Development
Mobile App Development
E-commerce Development
Big Data & BI
Bamboo Agile Executive Interview
Sergey Zubovich
CEO & COO
Visit Profile
Kindly share your feedback on how GoodFirms has been doing so far in increasing your visibility among potential clients.
We've been utilising the Bamboo Agile company profile on GoodFirms for the last two years and only recently got involved in providing our team members' comments for the researchers' articles. Among the significant benefits of the GoodFirms directory that we discovered, we'd emphasize the geography of its audience converted to our website traffic. The GoodFirms rankings pages have been highly featured in the search results for the countries located near us, which have always been our main focus - Nordics. We've attracted some great potential clients coming from the website, although too often felt the leads had no specific transactional intent - just made a research on the "what-if" scenario and compared the pricing of various vendors. We would also accept the fact that so far high clients' reviews ranking and featuring in the Top of software development companies in Estonia, unfortunately, haven't given us any boost of "visibility" or referral traffic, although, as an outsourcing company, we have truly competitive rates.
Please introduce your company and give a brief about your role within the organization.
Bamboo Agile is a software development boutique with an office in Tallinn, Estonia, and an R&D center in Minsk, Belarus. As a development partner, for many years we have been famous primarily for delivering scalable software solutions to the telecom industry, being a trusted partner of numerous renowned brands, such as A1 Telekom Austria Group, Orange, or MobileTelesystems. Following our rapid growth over almost two decades, we've gained solid expertise in digitalizing education, healthcare, marketing, e-commerce, and other fields, with the global reach stretching from the US to the UAE.

I'm Sergey Zubovich, the Chief Executive / Operations Officer at Bamboo Agile. I've been running this unit since its foundation.
What is the story behind starting this company?
Bamboo Agile started out as a three-man team of software engineers back in 2002. We specialized in Perl-based applications for connecting the largest mobile operators, VAS, and content providers across the globe. As time went on, the team expanded and so did the amount of complex work that it had to do. Soon enough, what was initially just a tech department for a group of firms has split off into its own company - Bamboo Agile. We became a software development boutique of sorts, providing custom development services for major brands from all around the world.
What are your company's business model in-house team or third party vendors/ outsourcing?
We have an in-house team of professionals, well prepared for custom projects of any scale.
How does your company differentiate itself from the competition?
First of all, Bamboo Agile is a boutique - i.e. a small tightly-knit team of selected middle- and senior-level specialists who know how to efficiently fulfill client requirements, whether said client is a startup or a large enterprise. Secondly, our initial field of expertise was telecom, so our knowledge of the industry is very in-depth: we understand how to handle projects like that and how to work with major clients. We also have significant experience in education, e-commerce, and marketing; our specialists have gone through training in leading industry accelerators and have regularly participated in conferences and meetups. What's more, we specialize not just in custom software development, but also in legacy software modernization, which has become ground for many clients' success stories. And, finally, unlike a typical agency, Bamboo Agile supports sustainable software engineering - we are always honest and transparent with our customers, and do our best to properly evaluate their risks and determine the most cost-effective way to bring their idea to reality.
What industries do you generally cater to? Are your customers repetitive? If yes, what ratio of clients has been repetitive to you?
Bamboo Agile generally caters to Education, Healthcare, Marketing, e-Commerce, and Telecommunications, plus had a couple of Fintech projects. A lot of our clients come to work with us again; in fact, continuing the relationships with our current clients is one of Bamboo Agile's main priorities. The current ratio of repetitive clients is about 65%.
Please share some of the services that you offer for which clients approach you the most for?
Custom software development (including web and mobile app development), application modernization, and software project rescue - these three are the most common.
What is your customer satisfaction rate according to you? What steps do you take to cater to your customer's needs and requirements?
Our average clients' review ranking score is 4.9/5, or 98%. We use the Agile methodology, which implies consistent communication with the client at every stage of project implementation. The communication is carried out by means of video conferences, emails, daily standups, and retrospectives at the end of each sprint. The project manager keeps regular contact with the client, serving as the middleman between them and the development team. In addition, we try to attract a business analyst to gather and negotiate the project requirements in order to ensure that the whole team is making a product that the client will be satisfied with.
What kind of support system do you offer to your clients for catering to their queries and issues?
Bamboo Agile offers any kind of technical support depending on the client and/or project - from the post-release software support that can be implied by the agreement terms to third-party solutions' maintenance and technical support as a service.
What kind of payment structure do you follow to bill your clients? Is it Pay per Feature, Fixed Cost, Pay per Milestone (could be in phases, months, versions etc.)
We mainly use the Time & Material model, with Fixed Price serving as a secondary option. Depending on the client's needs, sometimes we also came to a Mixed model as a solution or the Dedicated Teams approach for their convenience.
Do you take in projects which meet your basic budget requirement? If yes, what is the minimum requirement? If no, on what minimum budget you have worked for?
Yes, sometimes we get requests for basic third-party software integration or something along the lines of customizing a Shopify-based solution. As a rule, this doesn't result in a big check. The minimal budget for us to accept a project is 15,000 euro.
What is the price range (min and max) of the projects that you catered to in 2020?
The minimum was 10,000 euro, the maximum - 700,000 euro.
Where do you see your company in the next 10 years?
I see the future Bamboo Agile as a software development integrator that leads advanced clients' projects as a product company, being fully supportive at each software development lifecycle stage in terms of not only development itself but in product management and future software enhancements.
Bamboo Agile Clients & Portfolios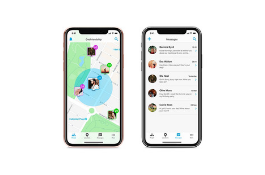 Bamboo Agile Reviews
All Services
Software Development
Mobile App Development
Relevance
Most Recent
Rating: high to low
Rating: low to high
Write a Review
Kristian Snellman
, Chief Operating Officer at Snellman Motosport
Posted 6 months ago
They were professional, responsive, and exceeded my expectations in every aspect of the project.
Review Summary
Throughout the project, the team at Bamboo Agile went above and beyond to ensure that every detail was just right. They provided regular updates and were always willing to make any necessary changes to ensure the final product met my expectations. Their attention to detail and willingness to work closely with me to achieve my vision for the website was truly commendable.

The process of transferring the website to the Shopify platform was seamless, thanks to their expertise. They also integrated features from our partners' websites seamlessly, making the software more connected to our CMS. The management features they implemented have made it much easier for us to manage the website, and we have received numerous compliments on the visual appearance of the website.
What was the project name that you have worked with Bamboo Agile?
Snellmanmotosport.com
Describe your project in brief
Our goal was to redesign an existing website without creating a new one to improve its visual appearance and implement management features. Also we wanted the website to be transferred to the Shopify platform and to integrate features from our partners' websites, as well as make the software more connected to our CMS.
What is it about the company that you appreciate the most?
What I appreciate most about Bamboo Agile is their commitment to excellence. From the initial consultation to the final product, their team was always available to answer any questions or concerns I had. They were patient and attentive to my needs, and consistently delivered high-quality work.
What was it about the company that you didn't like which they should do better?
I do not have any negative feedback for the team at Bamboo Agile. They were always available and responsive to my needs
Ulyana Pavlikova
Posted 7 months ago
Development of an Educational Mobile App
Review Summary
The main purpose of our project was to create an educational Mobile App for teenagers to assist them in overcoming puberty-related challenges by focusing on the main problems that every teenager faces, such as health issues, body changes, relationships with parents and peers. Therefore, in collaboration with Bamboo, we developed a Mobile App with different types of content on the topic of sexual education gathered in one place. We have tried to present the information in the most convenient way for teenagers, for this Bamboo has developed a video section. The App also contained educational courses and articles, as well as the ability to anonymously share their problem or ask a psychologist a question.

After publishing, the App had a rating of 4.8/5 on the Apple App Store, which shows the success of our collaboration.
What was the project name that you have worked with Bamboo Agile?
Application Development
Describe your project in brief
Intimatica is an MVP of an educational mobile app for teenagers with different types of content on the topic of sexual education gathered in one place. It contains educational courses, videos and articles created by psychologists. Using the app, teenagers can anonymously share their growing-up stories and receive professional help from experts with many years of expertise in adolescent psychology.
What is it about the company that you appreciate the most?
The collaboration with Bamboo left only a pleasant aftertaste. From the first call to the final app release, all the work was done on time, and communication with the team was clear and comfortable. I want to mention the quality of project management and App development; Ann (PM) expertly supervised the development process and the process of subsequent publishing to the App Store; Andrew (iOS Developer) demonstrated a high level of knowledge in his field.
What was it about the company that you didn't like which they should do better?
Nothing comes to mind.
Lars Pedersen
, Product Manager at Diggle Interactive
Posted 9 months ago
A very professional and fruitful collaboration. The Bamboo Agile team works like clockwork
Review Summary
The collaboration with the Bamboo Agile team was organized most efficiently. We were involved in daily meetings dedicated to the previously made work. We were also in immediate contact with the team whenever we needed it.

The workflow was built on Scrum with two-week sprints. At the end of each sprint, there was a planning stage with the addition of new tasks. The daily calls helped keep both sides up to date.

The Bamboo Agile team works like clockwork. We like that they are available at any time and ready to fix any urgent problems as soon as possible without losing quality. The workflows are transparent, and it is always clear what the status of the tasks is. The new design, developed and implemented by the team, is liked by the end users and us. Most importantly, Bamboo Agile developers do not take on all the tasks without question but think and discuss the
What is it about the company that you appreciate the most?
A variety of available competences to draw on whenever needed
Professional and trustworthy in all parts of the deliveries .
What was it about the company that you didn't like which they should do better?
We do not have much to add here. Our collaboration is successful
VAS platform development
Review Summary
We've chosen Bamboo Agile to help us develop a custom VAS aggregation platform that would provide customers with quick access to tech support services, information about their subscription plans, personal accounts and various payment options, as well as help our company gather valuable marketing and performance-related data. We were looking for a developer whose expertise we could fully confide in, and Bamboo Agile was by far the best company for the job. Their dev team made active efforts to keep us involved over the course of the whole development process. After defining project and business requirements, their BA constructed a complete plan of the forthcoming development cycle. Then, the software engineers got down to coding. The QA, meanwhile, carried out extensive testing, ensuring that the end result's performance will be smooth, effective and agile. Those efforts had definitely paid off - the finished platform was deployed on time, functioning just as perfectly as everyone had hoped. We were kept updated throughout every stage of the project - regular online meetings and progress reports have ensured that we are fully in-tune with the ongoing state of things. No decision was made without our absolute direct approval - we never felt like anything was out of our control. To add to that, I can't help but mention the team's positive attitude, which made this project an absolute joy to work on.
Jafar Asimov
, Head of Automation Department at at CJSC Babilon-Mobile
Posted on Sep 30, 2020
Custom integrations of MTX and a chat
Review Summary
We wanted to streamline microtransactions within our inner commercial systems, as well as to accelerate the work and quality of our customer services. The solution would have to be stable, scalable and secure, which is why we hired Bamboo Agile to develop a VAS platform to feature strong MTX-focused integrations alongside a fast customer chat. The team's years-spanning telecom expertise gave us the impression of a vendor that we could trust completely; that impression, luckily for us, turned out to be true.
Bamboo Agile carefully guided us through the whole development process, start to finish. It all began with their BA determining our key project requirements and then conjuring up a plan that would ensure the most efficient and transparent workflow. Next, the team of software engineers began their work. While a few minor issues were encountered in the coding stage, they were quickly resolved thanks to the staff's active communication and raw skill. The QA experts watched over the project throughout the full development cycle, so it's not surprising that the end product turned out to be just as good as we'd expected. All of the work was extremely well-organized. The willingness of the team to communicate and carefully listen to their clients' suggestions has also contributed to the quality of our collaboration.
In the end, making and managing microtransactions became a breeze, which not only raised our company's income and efficiency, but also increased our customer loyalty and retention rates. To add to that, the client chat has allowed us to provide instant tech support and respond to invaluable feedback, which resulted in great improvement for our service quality and reputation.
VAS aggregation platform
Review Summary
We wanted to build a custom VAS platform with third-party VAS and Internet services integration to give our customers a common access point. The platform itself had to incorporate interactive voice response (IVR) services, which would communicate with our clients, gather data and route calls to appropriate recipients. We chose Bamboo Agile from a list of vendors, since we believed they were the best fit for our development project. At first, the team determined our functional and non-functional requirements by means of a thorough business and technical analysis. Next, we were sent several UX/UI design mockups to make sure that our visions of the final product were aligned. After receiving our approval on the designs, the software engineers got to work. The incorporation of IVR services went smoothly, giving our company the opportunity to interact with its customers without the need for a live operator. Finally, after the testing stage was complete, the Bamboo Agile team helped us with the deployment of the platform. I was particularly impressed by their outstanding Telecom expertise and positive, goal-oriented attitude, not to mention the diligence and foresight of the crew.
VAS developer, provider and aggregator
Review Summary
I was working as Startup Business Developer and CTIO for starting up a new, greenfield mobile operator Smart Mobile in Cambodia (currently names "Smart Axiata").
We chose to partner with Bamboo Agile in creating a VAS platform with aggregated services. Third-party VAS incorporation and Internet integration were essential, as well as the inclusion of a smart transport router, IVR and carrier billing features for our customers. It all began with an in-depth analysis of our requirements, the results of which were used to figure out the most stable and efficient course of action. Soon after that, a UX/UI designer sent us several mockups, one of which got our immediate approval. The developers got to work and, despite some passing trouble with third-party VAS integration, every performance issue got quickly resolved and the finished platform was delivered on time, perfectly functional. We got exactly what we wanted, and the whole Bamboo Agile team has surpassed our expectations with their outstanding work ethic and great market expertise.
What is it about the company that you appreciate the most?
Bamboo Agile were very experienced in the Telecom software development field. Their professionalism and proficiency in creating VAS solutions turned the rocky road that any software development cycle often is into a pleasant journey. Of course, the crew's positive attitude also played a part in enhancing the already smooth, efficient workflow.
What was it about the company that you didn't like which they should do better?
The Bamboo Agile team has far surpassed our expectations. We have no particular critiques.
Dmitri Podolinski
, Chief Marketing and E-commerce Officer at at РИВ ГОШ
Posted on Aug 27, 2020
Call Center Software Development
Review Summary
We needed a flexible call center software handling call queues, generating regular reports and delivering the data into our current CRM system. After making the decision to attract a partner with a focus specifically on IP telephony and custom integrations, we found the Bamboo Agile team that had relevant expertise and projects. Bamboo Agile enhanced the software by lots of features, including automatic call distributor, encrypted connection channels, iterative voice response, call recording and many others. They integrated the solution with our CRM and designed the repository of calls, reports and analytics visualised through the dashboards. After the development stage came to an end, they kept managing maintenance. Once we have more resources, our intent is to expand their team to take over more areas of the solution future enhancements. We're beyond pleased with our collaboration and would recommend Bamboo Agile as a reliable software dev partner
What is it about the company that you appreciate the most?
Speed, flexibility and quality together with competitive pricing
What was it about the company that you didn't like which they should do better?
Everything was flawless
Content Delivery Platform Development
Review Summary
We turned to Bamboo Agile for the creation of the platform, which would allow our company to connect to VAS providers for content delivery via mobile operators. We were in interaction with several mobile operators by working on different projects for them, primarily building the largest content supply network in Cambodia for the Cellcard Digital Store. For this reason, we decided that a VAS platform could become a valuable marketing tool for content delivery to the target audience. First of all, we were looking for a software development company that had a great experience in VAS implementation and strong expertise both in telecom and marketing industries. And for these requirements, Bamboo Agile seemed the best match company to us. We entrusted to them the development of our platform. Bamboo Agile took into consideration our main requirements: a widespread scope of functionality for prompt and simple content delivery, hassle-free integration of the VAS and content services, SMS shortcodes and, in addition, easy-to-use, clear interface, which developers and a UX/UI designer successfully delivered. Furthermore, there was a testing part that helped us be sure in the final full-fledged product. With the help of this platform, we were able to add a new channel for content distribution and revenue generation, as well as help mobile operators, expand their range of services and thereby increase the loyalty of their existing subscribers. Bamboo Agile did a good job. We were impressed by how respectful they were and how professionally solved difficulties during the whole project.
What is it about the company that you appreciate the most?
Qualitative visible results on each stage of the platform development that emphasize Bamboo Agile team's attitude to the details, responsibility for their work and eagerness to develop a high-quality product.
What was it about the company that you didn't like which they should do better?
Bamboo Agile did a good job. We were impressed by how respectful they were and how professionally solved difficulties during the whole project.
Kirill Mankovski
, Managing Director at at ADA Indonesia
Posted on Aug 06, 2020
VAS services aggregation platform
Review Summary
We hired Bamboo Agile to help us build a custom VAS services aggregation platform that would contain third-party VAS and Content services providing our customers, mobile network subscribers with one common access point. The platform had to consist of a smart transport (SMS shortcodes) router and charging gateway - direct billing, MT-billing, etc. Bamboo Agile guided us through the entire development process.
They started with a thorough business and technical analysis to determine functional and non-functional requirements. After that, their UX/UI designer prepared the mockups to align our visions of the final platform. Then after getting an approval from us, their engineers took the designs into development.
Due to the specifics of our IT systems and platforms, we had to overcome significant integration challenges, however because of their expertise and knowledge we managed to complete the project on time despite that.
The development process was followed by UAT, and on-site support from their side with the platform's deployment.
Bamboo Agile delivered good quality work with enthusiasm and a positive attitude, and their expertise in Telecom was impressive. It's not easy to find a software development partner that knows the domain better than they do, so highly recommend.
Mobile App Dev for Educational Platform
Review Summary
Since having successful previous experience of cooperation on development of our web platform, we reached Bamboo Agile out to improve the design and increase the number of features of an Android application and create mobile apps on iOS and Huawei. We wanted to increase the usability of our platform and make it more accessible for all users. Therefore, we initiated the development of mobile apps. In addition, there was a goal to provide all the necessary functionality, which has already been available on the web, in the mobile version. After deep analysis of our requirements and with extensive background knowledge of Znaj.by, the Bamboo Agile's team helped us with mobile app development for it. They improved and modernized a mobile app on Android to get it more user-friendly and created a brand new mobile app on two other operating systems: iOS and Huawei. All these new features were intended for providing users with a foolproof design, a full cycle of functions available on the web and optimize the overall performance of the application.
Peter Williams
, Chief Technology Officer at at Emirates HR
Posted on Jul 20, 2020
HR software modernization and development
Review Summary
I'm the CTO at a software development company that designs solutions to streamline HR processes and engage businesses with their employees.

We invited Bamboo Agile to contribute to the full-cycle web and mobile development and set up the infrastructure for our HR solution. I was in charge of the product, delivering the requirements for the software updates and new features' development. The project required advanced expertise in cutting-edge technology and the team's ability to modernize the app for reaching its higher productivity.

All of Bamboo Agile's work was extremely solid. We used agile planning and a scrum approach that involved daily stand-ups, sync calls and bi-weekly rituals of retrospective meetings. Besides, the board in Jira allowed us to track the project status and leave the comments to each task. Our communication went smoothly, happening via phone calls, online meetings or the Microsoft teams chat.

Promo campaigns development
Review Summary
In order to increase the attractiveness of our offers for clients and establish new partnerships with famous local brands, we needed to develop extra features for setting up promo games. The speed of development and the team's expertise primarily mattered that time, therefore approaching Bamboo Agile's developers seemed to be the most proper solution. They built a platform with a couple of third-party integrations to synchronize our mobile marketing tools with it. Moreover, they had to customize the content builder to make it more flexible in terms of media support and potential extensions. The work was based on a specification drawn up by our management team that worked alongside Bamboo Agile. The clients' feedback we received has been phenomenal - they nailed this project in the exact estimated time what helped us arrange dozens of promo games. In addition, they created several shortcodes to help us edit separately the templates we needed to use while launching the campaigns. I had no complaints regarding their work and would definitely recommend working with them.
Custom application for a contact center
Review Summary
In need of establishment and maintenance of the phone systems, we were searching for a software developer able to build the custom solution to support call queues, IVRs, outbound dialing, monitoring and reporting. We found out that Bamboo Agile had an experience of setting up contact centers and IP telephony and consequently enquired their services. Bamboo Agile provided custom development in Asterisk, covering custom queue, encrypted connection channels, outbound dialing, IVR, billing, voice to text and some other features. They wrote AGI scripts, integrated the system with mobile operators and created the repository of calls, calls statistics and 10-year history and reports for our monitoring and control. After the completion of the development process, they kept updating the system in accordance with our upcoming requests. We didn't expect that the system's development would take so little time since when received other offers, noticed that the estimated timelines were much longer there in comparison to what'd been promised by Bamboo Agile. They showed themselves as great and reliable software development partners.
Burçin KULGAT
, Co Founder at GAMLABS
Posted on Jun 09, 2020
IT consulting and implementation services
Review Summary
What projects/services did your company hire Bamboo Agile for?

We needed an integration partner with significant experience of implementation of messaging engines to various platforms to enhance GAMLABS Betting platform with messaging services.

What were your goals for this project?

We wanted to increase the engagement level among our current users and set up the new information channel through the subscription.

How did you select this vendor?

Our local partner in Kenya recommended Bamboo Agile to us.

Describe the project and the services they provided in detail.

We provided the Bamboo Agile team with all our requirements to the messaging service, including the frequency of messages, their volume, size, local operators to integrate the engine with and technical details for the integration. Then Bamboo Agile came up with the proposed customisable platform to use as a basis for integration for future scaling. They undertook the entire integration of the platform and CMS with the Sportsbook Admin panel, checked the performance and fixed bugs. Since the release, they have been maintaining and upkeeping the integrated solution.

What was the team composition?

We worked with 1 DevOps and 1 Business Analyst that collected all the requirements and led the integration process.

Can you share any information that demonstrates the impact that this project has had on your business?

The messaging service has attracted thousands of subscribers right in a month after its release allowing us to align the information delivery process for our existing and new users. Bamboo Agile followed up to make sure everything was working properly.

How effective was the workflow between your team and theirs?

They fully followed the Agile methodology and supported excellent continuous communication through calls, Slack chat and Jira. Yauheni, as the main point of contact, held weekly meetings to report on the current process to our project team.

What did you find most impressive about this company?

Bamboo Agile demonstrated an extremely high speed of response to our requests, understood our business goals and did their best to meet our expectations while having few team members involved.

Are there any areas for improvement?

We were surely satisfied with the results after the messaging service release, therefore we decided to continue partnership for future enhancements. The only point worth recommending for improvements is to gather much experience with less widely used security protocols to meet some local market needs.