Binariks is a tech partner that helps businesses undergo digital transformation at every stage of their journey and provides engineering services and consultancy by vetted experts.We provide software engineering and consulting services, build teams and products, and design complex architectures for international software companies and global enterprises.
Certifications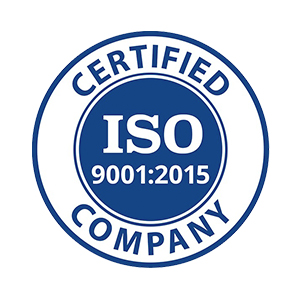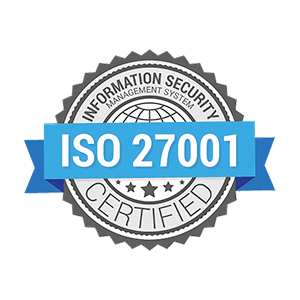 Ukraine
Stryys'ka, 108, Business center "National"
,
Lviv
,
Lviv
79026
+38 (063) 717-20-53
United States
444 Alaska Avenue
,
Torrance
,
California
90503
+1 (929) 214 16 90
Poland
ul. Sw.Jana 11/4
,
Katowice
,
Slaskie
40-012
+48573581261
Focus Areas
Service Focus
40%
15%
10%
5%
5%
5%
5%
5%
5%
5%
Web Development
Mobile App Development
Software Development
App Designing (UI/UX)
Web Designing (UI/UX)
Client Focus
Medium Business
Small Business
Binariks Inc Executive Interview
Visit Profile
Please introduce your company and give a brief about your role within the company?
Binariks is a software development and consulting company providing high-quality services for startups and established businesses worldwide. Binariks was founded in 2014. During 5 years, many leading software companies from Healthcare, Automotive, Fintech, Media & Entertainment, and IT industries have benefited from Binariks dedicated development teams. The culture of trust and transparency allows us to build and maintain a long term relationship with clients.

I'm Managing Partner at Binariks and an entrepreneur with over 20 years of experience in global delivery, technology consulting, and business development.
What is your company's business model–in house team or third party vendors/ outsourcing?
All our employees are located in our European Development Center - we have 60+ Software Developers, Quality Assurance Engineers, Business Analysts, UI/UX Designers, and Project Managers in-house. Our teams consist of extremely talented, open-minded experts, proficient in software development, which allows us to adjust quickly to new project environment and gives us the exceptional ability to multi-task while meeting deadlines.
How is your business model beneficial from a value addition perspective to the clients compared to other companies' models?
Binariks primary focus is client satisfaction, which we achieve through excellent communication skills, reliable technology, project management, and domain expertise, the culture of trust and transparency. It allows us to build and maintain a long term relationship with clients. We establish partnerships with our clients on all organization levels and across different departments (engineering, finance, etc.). We provide a personalized experience and treat customer's projects as our projects.
What industries do you generally cater to? Are your customers repetitive?
Customers come to us from different industries, and there are a few we cater to:
● Healthcare
● Fin Tech
● Automotive
● Media & Entertainment
● Construction
● Transportation and Logistics
● Account-based marketing
Mention the objectives or the parameters critical in determining the time frame of developing a web app.
The time frame depends on the overall complexity of the solution, functional, non- technical (performance requirements, security, scalability, availability, expected load) requirements.
We carefully learn business goals and conditions of the customers. Then work on requirements to identify the scope and create a technical solution and having all this, we create a roadmap and define the time frame of the project.
How much effort in terms of time goes into developing the front end and back end of a web app?
It differs from case to case. Every time at the beginning of the project we create an estimate based on the Scope of Work which usually is in the form of UI/UX design (or wireframes), product backlog (user stories, description of functionality, etc.), client's preferences and the source code(if any).
What are the key parameters to be considered before selecting the right platform for a web application?
We select technology stack and hosting platforms based on the functional and non-functional specifics of the project:
● The functionality of the application,
● Security
● Performance requirements
● Expected number of users,
● Scalability
● Availability of the system
Which platform and technologies do you prefer to use in the development of your web apps?
We prefer to use JavaScript frameworks such as Angular, React, Vue with HTML, and CSS for building front-end of the application. Java (Spring, Hibernate), .NET, PHP/Laravel, Node.js, and Python are the most widely used for backend.
Binariks has strong expertise in Amazon Web Services(AWS) and Google Cloud Platform Services(GCP).
Do you offer website design templates or customized website design, and do you have a responsive website design?
Sure, our team of UI/UX designers helps our clients to build custom, responsive UI/UX design, which is intuitive, performs well, and relevant to the user.
Which Content Management System do you prefer to use (Wordpress, Joomla, Drupal, etc.)?
Binariks is focused more on custom software development rather than CMS solutions.
Do you provide website maintenance services?
Yes, Binariks provides a maintenance service for the solution that we have built for our client.
What are the key factors that you consider before deciding the cost of a web application?
The cost of the application depends on:
● the overall scope of work
● complexity
● the expectation of the client on the timeline
● technologies and approaches to be applied
What kind of payment structure do you follow to bill your clients? Is it Pay per Feature, Fixed Cost, Pay per Milestone (could be in phases, months, versions, etc.)
The payment structure depends on the engagement model, and there are two of them:
1. A dedicated team engagement with a monthly fee per team member
2. Project-based engagement with Time&Material approach and hourly based pricing

Dedicated Development team is aimed for promoting cost efficiency and long term strategic partnership with our clients. The team works as an extension of your in-house experts.

T&M works well for the projects with unstable requirements that dynamically change during the implementation phase.
Do you take in projects which meet your basic budget requirement? If yes, what is the minimum requirement? If no, on what minimum budget you have worked for?
Binariks built projects worth no less than $10,000.
What is the price range (min and max) of the projects that you catered to in 2018?
The price range of the projects which we have catered in 2018 was: $10 000 - $1000 000.
Binariks Inc Clients & Portfolios
Binariks Inc Reviews
All Services
Web Development
Mobile App Development
App Designing (UI/UX)
Relevance
Most Recent
Rating: high to low
Rating: low to high
Write a Review
Andres Leon
, CEO, Founder & Doctor at MedVisit Ltd
Posted on Apr 16, 2019
I'll definitely recommend Binariks to my friends
Review Summary
Medvisit is a platform that simplifies the process of finding a doctor while you are travelling abroad. A patient can book a visit from the doctor anytime. After the visit, he/she will receive a medical report from the doctor with an invoice. The doctors from their end can adjust the schedule in the app, write medical reports and view the list of the planned and past visits.
We are always communicating with the team, every week we have weekly calls, during which we clarify possible questions and view the results of the work. As well we have daily communication in Slack. The team is focused on the delivery of a high-quality product and is easy to communicate with.



What is it about the company that you appreciate the most?
What I really appreciate about Binariks is their aptitude for problem-solving in a proactive way. That is exactly what I wanted when I selected the partner.
What was it about the company that you didn't like which they should do better?
None. I would like even more customers to be satisfied working with them
Maximilian Hopf FRM
, Director at Pylink Ltd.
Posted on Mar 11, 2019
Professional development services
Review Summary
Binariks helps us to improve the web solution which allows organizations in the structured finance industry to boost their efficiency through technology. By using Pylink software solutions and consulting services, our clients are able to streamline their processes, reduce costs and improve the speed and quality of their output.
We have daily stand-ups with the whole team. We use Trello board for managing tickets. Also, Binariks provides us weekly status reports with a detailed description of work accomplished.

What is it about the company that you appreciate the most?
We were impressed by their professionalism: mature management and they are very strong technically.
What was it about the company that you didn't like which they should do better?
Nothing to improve.
Andriy Fedorenko
, Product Manager, Data Scientist at eMotorWerks, Inc
Posted on Feb 12, 2019
Binariks is a great team to work with !
Review Summary
I have worked with Binariks team for two years and accomplished two large cloud-based projects with them. Both projects are in the field of providing smart charging for electric vehicles. The projects included mobile application development, UI/UX, back - end to back -end integration and development of machine learning algorithm. The team has high-quality professionals, very strong professional ethics and delivered the whole scope of work on time.
I would highly recommend Binariks for any future engagements.


What is it about the company that you appreciate the most?
quality of work and very detailed oriented developers; great management team
What was it about the company that you didn't like which they should do better?
Scale-up and bing more people on board
Jim McDonald
, CEO at SlimPixel Ventures
Posted on Feb 05, 2019
Binariks is a great Development Partner
Review Summary
I have a small tech incubator and have used Binariks for several months to do the bulk of my front-end development. They have talented Angular and ReactNative developers for my web and mobile apps. I provide them with Photoshop and XD designs and they are able to replicate those with pixel-perfect accuracy. I would highly recommend them for outsourced development help.
What is it about the company that you appreciate the most?
Pixel-perfect development skills Great Angular and React Native programming skills Work with API well Good english Only 8 hours time difference Very intelligent & dedicated to delivering
What was it about the company that you didn't like which they should do better?
Documenting and sending questions previous to daily stand up calls.