Binmile Technologies
Product Engineering & Software Development Company
Visit website
Binmile is a Product Engineering & Custom Software Development Company with offices across the globe.We are an enterprise software engineering company that helps organizations implement their digital journeys at speed. An ISO 9001:2008 & 27001:2013 certified company, strengthened by our unique Global Delivery Model.From software development to platform modernization and product engineering to R&D, we offer a full suite of services for companies across different industries. Binmile provides expert consultancy in the development, customization, and integration of complex enterprise-level product development - SaaS, IoT solutions, test automation, and advanced web & mobile applications.
Certifications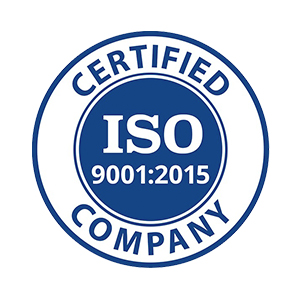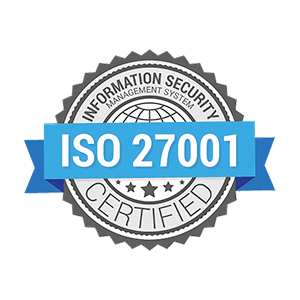 United States
2803 Philadelphia, Pike Suite B 191
,
Claymont
,
Delaware
19703
+1 (302) 451-9849
India
D-42, Sector-59
,
Noida
,
Uttar Pradesh
201301
+91-7669410017
Indonesia
Equity Tower, 26th Floor, Unit H, JI. Jendral Sudirman Kav. 52-53, SCBD, Senayan, South Jakarta
,
Jakarta
,
Jakarta
12190
+62 877 8136-8745
Focus Areas
Service Focus
Software Development
Mobile App Development
Testing Services
Web Development
E-commerce Development
Client Focus
Medium Business
Large Business
Small Business
Binmile Technologies Executive Interview
Avanish Kamboj
CEO & Founder
Visit Profile
Kindly share your feedback on how GoodFirms has been doing so far in increasing your visibility among potential clients.
GoodFirms has been one of the valuable sources for us to get better visibility, exposure, and pre-qualified leads. The platform is a potential partner to check and confirm our experience and portfolios.
Please introduce your company and give a brief about your role within the organization.
Binmile is an automation-led Digital Transformation & Custom Software Development Company providing digital engineering solutions to startups, SaaS, and Enterprises across the globe.

We are one of the leading IT service companies with the goal to provide reliable digitally engineered products that include custom software development, mobile app development, web development, product development, cloud & DevOps along with extensive software testing and quality assurance services supported with our thorough expertise in cutting-edge technologies.

Our equipped team of 300+ technology experts offers hands-on expertise in information technology and project management across industry verticals and domains.

This is Avanish Kamboj, CEO, and Founder of Binmile Technologies whose forte lies in strategy formulation for capturing and building new revenue streams along with value articulation across technology products and solutions. Our company deals with delivering full product development lifecycle services to all technology companies, right from start-ups to established enterprises following a unique joint-venture model of partnering with clients to walk hand in hand towards a digital-first business architecture.
What is the story behind starting this company?
The growing digital technology advancement and its urge in the future business revolution always enticed us and that's exactly how Binmile came into existence. We initiated IT development services with the aim to make every business a digital-first company helping them leverage the best technologies and achieve new business opportunities.

Binmile's core idea is to scale up innovation amongst businesses of every vertical, leveraging them to move towards a better growth path. Binmile understands the requirements and expectations of its clients and works closely with their imaginations to transform their ideas into reality.

We have always wished to grow together with our businesses, understanding their requirements and the importance of each project.

Binmile is a family of 250+ members today. It's been a great journey to reach this number while continuing to maintain the spirit of the company. We have a team of the best industry talents capable of fulfilling our client's expectations with their problem-solving skills and intensive industry expertise.
What are your company's business model–in house team or third party vendors/ outsourcing?
Binmile is one of the top outsourcing companies for software development and app development services. Our team works diligently to comprehend the needs of our clients, represents their values and vision, and works adherently to meet expectations.
We ensure faster communication with our clients and a shorter response time to reduce the TAT and improve their satisfaction.
How does your company differentiate itself from the competition?
What, in my opinion, sets us apart from the competition is how well we comprehend our client's needs and take the necessary steps for product development, ensuring both on-time delivery and high-quality output.

We take chances on absurdly complex projects. Our experienced team is always up for such challenges to broaden their market reach and extend their business capabilities.
What industries do you generally cater to? Are your customers repetitive? If yes, what ratio of clients has been repetitive to you?
Binmile caters to clients of almost all verticals including banking, insurance, finance, healthcare, education, IT, retail, and more across the globe. For every vertical, we hold fast to the highest industry standards with 300+ technology experts on board possessing extensive knowledge to bring exclusive expertise to the table.

We deliver high-tech innovations to Fortune 500 companies, big enterprises, and technology challengers, improving the ways they work and boosting the value they create for the modern world. We have developed digital products and solutions for 180+ global Independent Software Vendor (ISVs), Fortune 500 enterprises, and SMBs from the High Tech, BFSI, Healthcare, Education, E-Commerce, and Manufacturing businesses. The software products we build help the world's leading brands transform their businesses, increase their revenues and save development time and operating costs.

Our biggest expertise lies in serving the banking and financial industry. So far we have served some of the leading financial institutions in the past helping them improve their process efficiencies and enhance portal accessibilities. From BFSI firms and Insurance companies to stock brokers and mutual fund distributors, we have impacted hundreds of businesses with our future-focused development and engineering solutions.
Drawing inputs from our current customer base, more than 90% of our business comes from repetitive clients who've entrusted us with our services. Our clients have been pleased with our services and have continued to suggest us to their friends too. Our customers have been able to maximize ROI generation and cut down their development cycle from months to days by leveraging our expertise.
Please share some of the services that you offer for which clients approach you the most for?
Binmile offers a range of digital engineering and product engineering services.
We have been a trusted technology partner to businesses for our Digital Product Engineering, Software Product Engineering, Web and Mobile Application Development, Product Development (SaaS), loT (Internet of Things), and Quality Assurance services.
Also, we are a ServiceNow partner, focused on the delivery of high-quality Enterprise IT Service Management Advisory and Consultancy services.

Binmile combines agility and speed of implementation to tailor innovative future-focused solutions in Software Product Engineering, fueled by Al and automation. Our focus is to help industries alleviate software development concerns by employing a pragmatic and outcome-based approach.
What is your customer satisfaction rate according to you? What steps do you take to cater to your customer's needs and requirements?
Binmile is an ISO 9001-certified company for quality management systems. The clients rely on Binmile, they trust us for turning their MVPs and transforming their businesses into robust ones. Thereby, we receive a huge appreciation from our clients, and based on that I can mark our customer satisfaction as 9 on a scale of 10.

Our entire team is very particular about meeting the requirements of our clients; not a single code is written unnecessarily. All our projects are planned and strategized with a thorough discussion with the client, understanding their requirements, and defining the scope of the project.

For us, it's crucial to take our client in the loop before making any updates in order to bring harmony and synchronicity to the project and ensure quality product delivery.
What kind of support system do you offer to your clients for catering to their queries and issues?
Our stats for customer satisfaction rates are the outcome of our excellent services and our strong customer support system.

We offer an extensive support system to our clients with flexible time zone availability and 24/7 maintenance support. We have experienced project managers on board who cater to our clients and work as a point of contact throughout their association with Binmile, effectively bridging any communication that needs to be carried between them and the tech team working at our offices across the globe.
What kind of payment structure do you follow to bill your clients? Is it Pay per Feature, Fixed Cost, Pay per Milestone (could be in phases, months, versions etc.)
We at Binmile Technologies value agility for business cooperation which includes our payment structure too. When we specify our project billing structure, we make an effort to be adaptable. In accordance with project requirements, we accept complete ownership of a product and offer flexible pricing models to our clients including a fixed price model, for one-time projects; time and material, for long-term commitments; mixed mode, for time-targeted projects as well as dedicated teams for clients.
Do you take in projects which meet your basic budget requirement? If yes, what is the minimum requirement? If no, on what minimum budget you have worked for?
Yes. We mostly consider projects that are above $10000. However, budget is not the only factor we consider while we're discussing a new project. Our prime filter even while shortlisting a project is the potential for innovation. We are happy to take a project at the bare minimum if the scope for future expansion in innovation stays intact while continuing to deliver on our original promise of end customer satisfaction.
What is the price range (min and max) of the projects that you catered to in 2021?
As already stated, the project size is not the topmost priority for us. In 2021, we completed a million-dollar contract with a large enterprise as well as helped many start-ups with small budgets to ensure their product' quality, as we believed it was the idea that would change the world for the better. The projects we catered to in 2021 ranged from $10000 - 5 million dollars.
Where do you see your company in the next 10 years?
With the increased demand for digital businesses and advanced technology, Binmile is a continuously growing company delivering digital transformation to hundreds of clients. We are expanding in some of the niche areas and aim to hold a significant position in the market to address challenging commercial issues across numerous sectors in the global market. The company is planning expansions in different geographic locations globally like Middle East and Southeast Asia, while eyeing to be a publicly traded company in the years to come.
Binmile Technologies Clients & Portfolios
Key Clients
Ai-Dash
IndiGo
Trepp
PeLocal
JK Tech
ImproveGroup
GlobalBees
Trademo
Adani
Aldiracita Sekuritas
Rubbl
Reliance
Sinar Mas
Binmile Technologies Reviews
All Services
Software Development
Mobile App Development
Relevance
Most Recent
Rating: high to low
Rating: low to high
Write a Review
Daniel Prince
, Product Manager at Veranda Learning
Posted 6 months ago
Skilled, transparent & professional team
Review Summary
From the initial consultation to the final product delivery, Binmile's team displayed a deep understanding of our vision and requirements. They took the time to thoroughly understand my business objectives and target audience, ensuring that the mobile app aligned perfectly with our goals. Their ability to translate my ideas into a functional and visually appealing app was truly impressive.

Throughout the development journey, Binmile exhibited a high level of expertise in various mobile app technologies and platforms. Their skilled developers utilized the latest tools and frameworks to build a robust and feature-rich app that not only met but exceeded our expectations. Their attention to detail and commitment to delivering a flawless user experience truly set them apart.
What was the project name that you have worked with Binmile Technologies?
Yukthi Mobile app
Describe your project in brief
The Yukthi series is a learning tool designed by RACE to help aspirants get better access to the instructors and content anywhere, anytime.
What is it about the company that you appreciate the most?
The work culture in Binmile is very healthy and professional
What was it about the company that you didn't like which they should do better?
Nothing worth mentioning
Mohit Bhansali
, Chief Technological Officer (CTO) at Sinar Mas
Posted 11 months ago
Amazing Experience in Development of Crypto Exchange App
Review Summary
For us, working with Binmile has been a wonderful experience. Their team provided additional DevOps assistance while also assisting with full stack application development, which helped us increase the performance of our applications. At first, we sought Binmile for assistance with user accessibility testing.

We eventually extended the contract to include end-to-end application testing services as our confidence in the team and management developed. As we divided our project into sections, we contacted their project managers to see if they could assist with the creation of our app as well. The team responded favorably. As a result, their team was given entire control over the backend and frontend development, and they completed the project on schedule without sacrificing the application's quality. The project is still under progress, and we've added DevOps support services to our toolbox. Our relationship with Binmile has been wonderful. Ever since the team was created, we have added over three million consumers, and the figure is growing.

We initially launched with an MVP, which saw somewhere between 200 to 300k app installs. Within a short period of 1.5 years, this number rapidly increased to 2 million+ app installs. Additionally, the app's CSAT rating rose to as high as 87%.
What was the project name that you have worked with Binmile Technologies?
Nanovest
Describe your project in brief
We approached Binmile for user accessibility testing services at the beginning. Eventually as our trust with the team and the management grew, we extended the contract to complete end to end application testing services. We were expanding our project into segments and reached out to their project managers to check if they could help with development of our app as well and received a positive response from the team. Hence complete backend and frontend development was handed over to their team and the company delivered the project within the set timelines without compromising on the quality of the application. We are still working on the project and have added DevOps support services into our kitty.
What is it about the company that you appreciate the most?
The company has impressive experience in the software development area, their specialists are professional from the technology and communication point of views.
They know their business well and share their skills and knowledge far beyond assigned tasks.
We never experienced a single delay — the team met all the deadlines. The project was distributed in small milestones and we had regular team meetings and huddles that helped us keep track of the progress.
The team maintained transparency throughout the project and was proactive in discussing hurdles and removing bottlenecks as soon as they reflected during the process.
What was it about the company that you didn't like which they should do better?
Nothing at all. The team was helpful, approachable and efficient throughout the association.
Anish Ohri
, Director of Quality Engineering at Trepp, LLC
Posted on Nov 25, 2022
Valuable and Trusted partner in providing Software Quality Engineering services
Review Summary
Binmile had been a valuable and trusted partner in providing Software Quality Engineering services, Provided consultants are very well technically trained and available to deliver on aggressive timelines.
Management team is Always available to help in anyways they can if required.

Overall very happy with the services provided.


Describe your project in brief
Software Quality Engineering services ( Manual and Automation) for Web, API and Database relates projects with EST timezone resource availability . . . . . .
What is it about the company that you appreciate the most?
Communication, Collaboration, Availability, Knowledge, Training, Working hours and Pricing model
What was it about the company that you didn't like which they should do better?
Bench Strength, Proactive, Resource communication, Hire better technical QA Mangers
Gautam Chowdhary
, Vice President Delivery at JK Technosoft Limited.
Posted on Aug 05, 2022
Customer Centric, right level of technical expertise, real value for money
Review Summary
A number of things which immensely adds to Binmile's portfolio,

Customer Centricity and right level of empathy to understand the problem area
Solution expertise in their chosen area of service offering to deliver first time right
Commercially viable backed with flexible operating model gives right level of options to pick and choose
What is it about the company that you appreciate the most?
Customer Centricity and right level of empathy to understand the problem area
Solution expertise in their chosen area of service offering to deliver first time right
Commercially viable backed with flexible operating model gives right level of options to pick and choose
What was it about the company that you didn't like which they should do better?
Saying yes mostly regardless of assessing the quantum of risks and endup taking a lot of toll
Great organization for development
Review Summary
Avanish and his testing team at Binmile delivered an app testing solution to test the smooth functionality of more than 20 applications on different platforms. We had an ongoing project, and we offered our services via business apps to deliver the timeliness, accuracy, and breadth of specialized information to help people make better decisions. We got our business app tested on a large number of platform in the least amount of time. The testing company kept us informed of every development and updates frequently. They are professionals who let you get added benefits of cross-browser testing. Excellent job!
Very prompt and professional service
Review Summary
Binmile has a fantastic team of developers. They are very cooperative and carry a vast knowledge of different technologies. We have good deeds with them & we usually outsource the surplus work in which Binmile has expertise. They provided the project right on time. I am glad I had the chance to work with Binmile. Looking forward to future ventures. Goodluck@binmile