Technology is shaping the world. With that idea in mind is that we work every day to help improve peoples' lives.
At Bixlabs we create digital products for web, iOS, and Android.
With offices in Houston and Montevideo, we communicate with our partners using a mature Agile approach. Our main focuses are in:
People: we've developed a system that allows us to work with great talent from Latin America and Europe.
Relationships: we aim to build long-term relationships with our clients because we care about their products. In fact, we still work with our very first client!
We enjoy working on projects that make us proud and that inspire us to go the extra mile.
Let's make better apps, together.
Certifications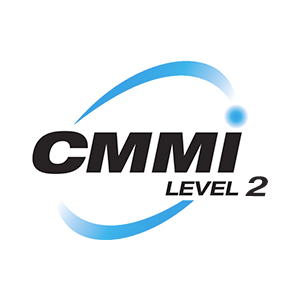 Uruguay
Atanasio Lapido 2811
,
Montevideo
,
Montevideo
11300
59899226488
United States
1301 Fannin Street Suite 2440
,
Houston
,
Texas
77056
281-549-7774
Focus Areas
Service Focus
Web Development
Mobile App Development
App Designing (UI/UX)
Bixlabs Executive Interview
Visit Profile
Please introduce your company and give a brief about your role within the company?
Bixlabs is a Product Consultancy and Digital Development firm that helps startups founders and enterprises to build innovative web and mobile apps, intending to maximize market success. I'm the co-founder and CEO, and my roll implies to define the company strategy to lead my team forward. On a daily basis, I interact with Project Managers of different areas, such as Sales, Finance, RH and, of course, Operations.
What was the idea behind starting this organization?
We wanted to create a company where we could work professionally and with flexibility, where we could have a team with no borders, and where we could create a positive impact in our world. When we started Bixlabs we had three pillars in mind: designing products with the user as the center, basing our decisions on business goals and market findings, and continuously iterating and adjusting every product based on our validated learning.
What is your company's business model–in house team or third party vendors/ outsourcing?
We have a model of a distributed internal/in-house team. This model is unique in our industry, and it allows us to grow our team exponentially as we are not limited to the borders of a country when looking for talented people. This is not new to us since we have been using this method since day one. We have the know-how on tools and processes, that allows us to give autonomy and flexibility to the team, without ever losing the quality of our work.
How is your business model beneficial from a value addition perspective to the clients compared to other companies' models?
We pay a lot of attention to the product and the client. We are not just developers but also designers, product managers, and technical leaders. As a team, what we do best is to create good products.

Our team is diverse and flexible, that adds an extra value when it comes to creating solutions for our clients who, in general, have intensive projects that demand knowledge and creativity.

From human resources point of view, our diversity allows our clients to access super talented, motivated, and engaged team members, without the need of recruiting them themselves and access a variety of different profiles that are already working together as a consolidated team. This structure allows our clients to focus on the critical factors of their business, which otherwise, would have been spent on searching, hiring, and managing people, in such a competitive and ever-changing world, like IT is.
What industries do you generally cater to? Are your customers repetitive?
Our main type of clients are startups, and usually, we have a long term relationship with them, who most of the time hire us for multiple projects. We still have our first client!

We have worked on several projects for healthcare, real estate, and entertainment. Our goals are set on achieving the top quality of our products, without ever losing sight of the relationship with our clients. Honesty and passion always go first when we do business, as we believe the right way to establish a long term relationship and trust.

We have decided not to focus on a specific industry, but go by chances. So we have worked on several projects for some verticals, and that has given us a unique knowledge applied to specific industries.
Mention the objectives or the parameters critical in determining the time frame of developing a web app.
We usually recommend doing a thorough analysis of the market, interviews with target users, prototypes and validation. The purpose behind is to ensure that at the moment of the launch of the product the edges are considered and to limit the number of mistakes or unknowns that always appear when a product goes into production. Once this is completed, we use this information as a parameter to determine the time we need to release the app.
How much effort in terms of time goes into developing the front end and back end of a web app?
This varies depending on each product, but on an average an initial version (MVP) of an app can take around three months, having one person dedicated to the front-end and one to the back-end.
What are the key parameters to be considered before selecting the right platform for a web application?
We always analyze what the client currently has, what are their goals, how many users will the app have and what are the key features of the app. Client's budget and needs in terms of maintenance are also important factors when selecting a technology.
Which platform and technologies do you prefer to use in development of your web apps?
We prefer to work with JavaScript frameworks like Node, Angular and React, but also work with Go, Elixir, and other technologies, depending on each product's needs.
Do you offer website design templates or customised website design, and do you have a responsive website design?
We offer custom web design, and we usually create responsive web apps and websites.
Which Content Management System do you prefer to use (Wordpress, Joomla, Drupal etc)?
When we use one, we usually go to Wordpress.
Do you provide website maintenance services?
We are more of an app development company, but we also offer maintenance services mainly for web & mobile apps and platforms.
What are the key factors that you consider before deciding the cost of a web application?
We consider the number and complexity of the features needed, and the team needed to create the app, and the time it will take to build it. It is also essential to have in mind the required infrastructure, the third party services, and any other external provider that will be needed to integrate to the app to know the cost of maintaining and operating the app.
What kind of payment structure do you follow to bill your clients? Is it Pay per Feature, Fixed Cost, Pay per Milestone (could be in phases, months, versions etc.)
We work on a time and material basis, and we bill for the hours worked.
Do you take in projects which meet your basic budget requirement? If yes, what is the minimum requirement? If no, on what minimum budget you have worked for?
We usually work on projects that are at least 2 months long and have a budget of USD 15.000 or more.
What is the price range (min and max) of the projects that you catered to in 2018?
Since we work both with small and big companies, our range is quite extensive. For 2018 the minimum project was around USD 8000 and the maximum was USD 200000.
Bixlabs Clients & Portfolios
Bixlabs Reviews
All Services
Web Development
Mobile App Development
App Designing (UI/UX)
Relevance
Most Recent
Rating: high to low
Rating: low to high
Write a Review
★ Diego Praderi
, Founder at Hey! Mozo
Posted on Apr 10, 2019
Great multidisciplinary team
Review Summary
What I liked most about working with Bixlabs is that they get deeply involved in your business goals, and not just with the requirements. They are not just a software shop but a consulting team, that also develop software. They challenge the client's requests with proper knowhow, easy to follow frameworks and criteria, and you can tell that their main objective is making better products, thus having happy and successful customers. I will definitely recommend Bixlabs to anyone who is looking to develop or enhance an existing app or solution.
What is it about the company that you appreciate the most?
Being able to work closely with the whole team, and being able to discuss with them certain aspects of development. Also the flexibility of the company.
What was it about the company that you didn't like which they should do better?
Just tweaks in communication and client´s expectations, which we were able to solve in a timely manner.
John Dardick
, Co Founder at the Digital Garage
Posted on Aug 23, 2017
Great partner!
Review Summary
We have been working with Bixlabs for over a year. We have found them to be an excellent partner that filled the gaps, provided high caliber personnel, and executed flawlessly.
What is it about the company that you appreciate the most?
Knowledge, attitude, business acumen.
John McCawley
, Co-Founder at The Digital Garage
Posted on Aug 02, 2017
Bixlabs Full stack web development project.
Review Summary
Bixlabs has been a wonderful resource for this project. They have gone above and beyond throughout the lifecycle of the project. I look forward to working with them in the future.
What was the project name that you have worked with Bixlabs?
Bixlabs Full stack web development project
Neil Whitney
, Co Founder at Menud
Posted on Aug 01, 2017
Don't think of Bix as outsourced devs. Think of them as extending the team.
Review Summary
BixLabs takes the time to internalize the problem, opportunity, and solution. That's a lot different than a firm of hired guns. They want to help with feature ideation and they want to see a product grow. There is passion in their work ethic.

Meanwhile, Bix carefully documents everything. Sets clean requirements. And delivers a quality product. This diligence helps bridge continuity. And, overall, set the tone for great development.