We believe "the best work is born when diligence mixes with fun and creativity mixes with professionalism." Predominantly known for our AI Chatbots, Staffing, and IoT solutions, we offer a wide array of IT services across the Web, Mobile, and Enterprise niches. Our data science and AI expertise rank us among the top AI consultants. With more than 15+ years of experience in industrial technology development, we deliver out-of-the-box business services. We have an in-house team of over 200+ highly efficient IT professionals and a support team who are experts in AI, ML, IoT, Web, and Mobile technologies.
Our forte includes the industry's most advanced technologies, including:
AI, ML, NLP
Data Science
eCommerce Solutions
Staffing Solutions
IoT Services
IoT Solutions
IoT Products
Wearable Applications
Mobile App Development
Web Development
Digital Marketing
Our core strength lies in our team: dedicated developers, designers, quality analysts, and project managers.
We've been listed among the following:
Top Artificial Intelligence Companies
Top Chatbot Companies
Full Internet of Things Companies in Orlando
Top eCommerce Consultants
We've recently deployed cutting-edge technology solutions, including:
Conversational chatbots for customer service
AI automation
ECommerce marketplaces
Occupancy detection and building maintenance platforms
Staffing solution for white as well as blue-collar jobs
IoT solutions for different industries
Social media platforms
And more.
Certifications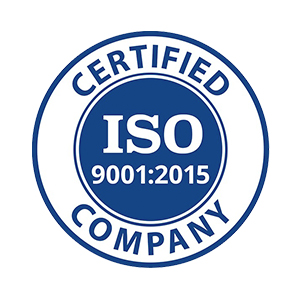 United States
7380 W Sand Lake Rd #500A
,
Orlando
,
Florida
32819
407-714-1616
Focus Areas
Service Focus
Mobile App Development
Web Development
Software Development
Artificial Intelligence
E-commerce Development
Client Focus
Medium Business
Small Business
Large Business
Biz4Group LLC Clients & Portfolios
Key Clients
Adobe
Fetchknack
worthadvisors
petloverschat
roundtable
Biz4Group LLC Reviews
All Services
Mobile App Development
Software Development
IoT Development
Relevance
Most Recent
Rating: high to low
Rating: low to high
Write a Review
Excellent service and product
Review Summary
Working with Biz4Group was an integral part of getting my online business up and running. They quickly designed and built complex backend for my business along with a beautiful front end. They never missed a deadline and were great value for money. The team of Sanjeev & Priyanka were great to work with and very responsive to last minute changes and demanding deadlines. I couldn't recommend them highly enough!
What is it about the company that you appreciate the most?
Working with Sanjeev & Priyanka is incredibly great! They are both great listeners and can convey their expert advice in a manner that even non-tech orientated people (like me) can understand.
What was it about the company that you didn't like which they should do better?
Hard to think of anything, they delivered everything exactly how I wanted
Jitender Singh
, Senior Software Engineering Manager at Oracle
Posted on Feb 20, 2019
Smart Transportation App for Software Company
Review Summary
Biz4Group is the most responsive company that I've ever had the pleasure to work with. Their open-door policy greatly contributed to the project's collaborative experience. They always welcomed and encouraged our input, and they never hesitated to offer their suggestions. In addition to the biweekly meetings, we kept in touch daily via email.
What is it about the company that you appreciate the most?
They were not only serious about their work, but also understood the importance of a fun work environment. Their excitement was infectious, and they maintained the same level of motivation throughout the entire project.
What was it about the company that you didn't like which they should do better?
Nothing I can think of as of now, it was pretty good experience working with Biz4Group
Karunakar Devagiri
, Senior Manager at Wyndham Hotel Group
Posted on Sep 12, 2018
Hospitality Portfolio
Review Summary
Satisfied with right leadership, Quality of deliverable and responsiveness.
Vineet Mehta
, CTO at QIntellia LLC
Posted on Jun 28, 2018
Experienced in providing enterprise solutions.
Review Summary
We worked with Biz4 for an enterprise scale application with 20+ developers team. Project leads continually provided feedback of achievements, challenges, and alternatives. Team delivered a good quality code with applicable test cases. Team also interacted with the end users for code delivery and question directly and exceeded their expectations.
Anonymous
Posted on Apr 28, 2018
Excellent ioT end-to-end Platform
Review Summary
We have used Biz4intellia to use their ioT platform configured for our multi device solution. They delivered it in a very cost effective and reasonable time. Their ongoing support is amazing. True cutting edge technology
What is it about the company that you appreciate the most?
Excellent ioT technology skiiis, great Biz4Intellia product and reasonable pricing