Biz4Solutions LLC
Top Mobile and Web App Development Company
Visit website
Biz4Solutions excels in developing top-class software solutions for start-ups and enterprises across the globe. We have 11+ years of experience in tailoring revolutionary mobile/web app solutions that have elevated our clients' business operations to the next level and provided them a competitive edge.
Our team of tech nerds have the necessary experience and expertise to handle complex development challenges and adhere to strict project delivery deadlines. We employ the latest tools and technologies to build future-friendly apps and solutions.
Our game-changing Web and Mobile App Development services cater to diverse domains like Healthcare, Transportation, Finance, Education, eLearning, eCommerce, Water industry, Food Industry, Oil and Gas, Fitness, Sports, etc.
Here's what our clients say about us: https://www.biz4solutions.com/testimonials/
Technical Expertise of Biz4Solutions:
Native Mobile App Development: iOS (Objective C, Swift), Android SDK (Java)/Kotlin.
Cross-Platform Application Development: Ionic, React Native, React JS, Angular, Sencha, Flutter, Xamarin, etc.
Web & Software Development: MEAN Stack, RoR, HTML5, CSS, AngularJS, PHP, DotNet, WordPress CMS, etc
IoT: Bluetooth, BLE, RFID, NFC, WiFi, etc.
Cloud Infrastructure: Amazon AWS, EC2, RDS, S3, Rackspace, Digital Ocean.
Programming Languages: HTML, CSS3, Bootstrap, jQuery, Ruby on Rails, Grails / Groovy, Java, Hibernate, Node.js, PHP, ASP.net.
Blockchain Development, Artificial Intelligence, Machine Learning, RPA
The applications fabricated by Biz4Solutions are user-centric, engaging, scalable, and customizable. We help our clients with apps that deliver a seamless user experience and give them a competitive advantage. Here are some new-age features that we integrate into our apps:
Trendy Features of Our Apps:
Social Media Integration
Payment Gateway Integration
Geolocation / GPS Integration
Audio/Video calling, Call-blocking
Barcode Scanning
SMS Integration
Live-streaming
API Integration
Chatbots
Data and Analytics
HIPAA Compliant Solutions
Why Partner with Biz4Solutions for Your Next Mobile and Web Development project? What are Our Core Work Ethics?
High Transparency
Custom development
End-to-end development
Quality Control
Strict Adherence to Deadlines
Quick Response
Value for Money
30 Days Free Maintenance
United States
8305 Tripoli Trl
,
Frisco
,
Texas
75034
+14692770804
Focus Areas
Service Focus
10%
10%
10%
10%
10%
10%
10%
10%
10%
5%
5%
Mobile App Development
Web Development
Software Development
App Designing (UI/UX)
Web Designing (UI/UX)
Biz4Solutions LLC Clients & Portfolios
Key Clients
YouVOXX
Beach Caddy
ACGroup
Phlex65
AppWeigh
EXUT
Liink
Otego
Motivate MD
Debnow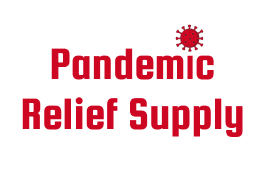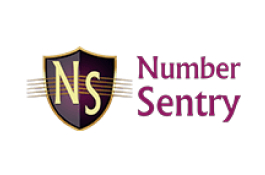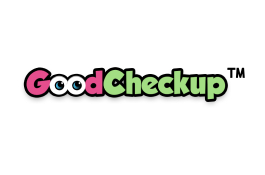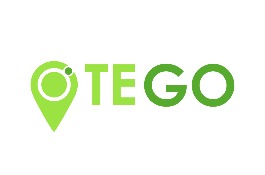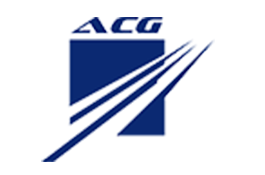 Biz4Solutions LLC Reviews
All Services
Mobile App Development
Web Development
Software Development
App Designing (UI/UX)
Relevance
Most Recent
Rating: high to low
Rating: low to high
Write a Review
Marilyn Sandor, DDS, MS
, CEO at GoodCheckup Corporation
Posted on Aug 12, 2022
Our experience was outstanding because Biz4Solutions has an exceptionally talented and highly experienced team!
Review Summary
Goodcheckup, a teledentistry company hired Biz4solutions to create an application that would be user-friendly for both patients and doctors. From the start and throughout the project, all communications and project management were very professional and consistent.Their efforts also included housing the application on AWS, using DevOps and cloud-based systems with performance, reliability, efficiency and security as the backbone of the application.
We are impressed by the results, Biz4Solutions team certainly delivered high-quality results and attentive service with reasonable pricing. They shouldered the burden of constantly updating the app with high-level detail, and were dedicated to producing an exceptional application. We would definitely recommend Biz4Solutions as a competent and reliable tech partner for developing high-level software applications.
What was the project name that you have worked with Biz4Solutions LLC?
GoodCheckup Teledentistry Comprehensive Electronic Records System
Describe your project in brief
Creation of a new telehealth-teledentistry application for mobile to mobile connectivity with video and chat with cloud-based records maintenance system. Includes calendaring system, payment integration, medical prescription writing service, push notifications, management of data from backend, cloud-connectivity, two-factor authentication, EPHI pin protection, HIPAA compliant application and cyber secure.
What is it about the company that you appreciate the most?
The personalized attention from the founder of the company, CTO, Jayant and his entire team made us feel like valued clients at all times.
The team at Biz4Solutions has technical skills second to none!
Truly appreciated working with Alisha and the team to problem solve and create solutions with ease.
What was it about the company that you didn't like which they should do better?
The only way I could see our experience being better is if we all lived near one another and could visit each other's offices in person for fun :)
Reliable and Diligent
Review Summary
They did a good job at working through issues and making us feel like we were important.
Great job with app development!
Review Summary
Biz4 helped us successfully, design, develop, implement, and maintain a custom companion app for our software. This was a challanging project due to the nature of the technologies and work flow involved however Biz4 was able to help us successfully bring the app to the market and it has well-received by our customers.
10/10 Recommend
Review Summary
My experience over the past two years with Biz4Solutions has been wonderful. We are so blessed and consider them a part of our team for years to come. They have helped us disrupt the premed market place with developing The Premed App.
Ana Jones
, Founder at Phlex65 with MacMa Group LLC
Posted on Mar 22, 2019
Phlex65 by MacMa Group LLC are extremely pleased with Biz4 Solutions
Review Summary
This is my 3rd year with Biz4 Solutions and I find them to be professional and knowledgeable about the type of app I wanted tailored for my business. It took us 6 months to complete the first phase of the Phlex65 app and another 2 months to test the app to a live audience. For a business owner with health science background I was most appreciative of how the Biz4 team were able explain in layman's term the questions I had about the technology. I also felt connected to the project because of the weekly meetings and prompt feedback from the team. I could not have asked for a better group of talented professionals with team leads Amrut and Minal who did an awesome job of keeping the tasks on schedule. I have contracted with Biz4 Solutions for the second phase to upgrade and add more specs to the Phlex65 app, because I know they are capable of completing the project on time and within my budget. I hope you will reach out to Biz4Solutions for your next project and I would be happy to answer any questions . Ana Jones - Founder Phlex65
What is it about the company that you appreciate the most?
The team leads at Biz4Solution to respond promptly and discuss specs in detail.
What was it about the company that you didn't like which they should do better?
Sometimes the time difference with the team in India can be challenging. I am sometimes not at my best late evenings.
Brian Flosi
, Owner at Advanceed Construction Group, LLC
Posted on Feb 15, 2019
Best Web Development & Overall Service !
Review Summary
For the past few years we have been working with the Biz4Solutions team on miscellaneous website and custom web programs to streamline our business processes. Their team has done such an amazing job for us. They are extremely knowledgable at what they do and they work fast and efficient. Very professional and highly skilled team members to work with. I always look forward to our next project with Biz4Solutions. They are the best at what they do and we will continue to use them for future projects.
Danielle Pizza
, Customer Success Manager at Jornaya
Posted on Jan 20, 2019
A team that cares as much as you do
Review Summary
Almost 5 years ago, the Biz4 team helped us stand up a mobile app in three months! They reviewed with us, asked questions, made recommendations and delivered on time with superior communication. Ashish, Ameet, Minal and Umesh have some of the greatest professionals we have worked with as a business. They care about our business and customers as much as we do. I would recommend Biz4 to anyone.
What is it about the company that you appreciate the most?
Superior professionals, experts, smart, trusted advisors and caring
What was it about the company that you didn't like which they should do better?
they continually improve and grow on their own. One of the reasons we value them tremendously.
Kelvin Hubbard
, CIO/COO at Visual Mobile Technologies
Posted on Dec 22, 2018
Best outsourced development group I have ever used
Review Summary
After working with multiple outsourced development groups to attempt to build our product, we found Biz4Solutions through a third-party software provider. Biz4 was knowledgeable across our entire product stack, understood our business needs, and developed a quality product, which delivers value to our customers. As a startup, we aren't always able to be consistent with our development efforts, and Biz4 is willing to work with us, and bring resources to bear as needed, keeping our costs down.
What is it about the company that you appreciate the most?
Flexibility and cost.
David A King
, President & Founder at VoxAmi, LLC
Posted on Dec 21, 2018
I highly recommend the Biz4Solutions team!
Review Summary
For 3 years now, they have consistently delivered for us time and again in a reliable and high-quality manner. As a startup, we have many unique requirements with tight timeframes and budgets. The Biz4Solutions team always seems to accept these challenges as their own and rises to the occasion to deliver the goods on-time and on-budget. I cannot say enough about their professionalism and the way they find innovative solutions when technical challenges arise. You will not find a better partner for your project than Biz4Solutions!
What is it about the company that you appreciate the most?
The Biz4Solutions team is really invested in the success of our project. They are a partner that always focuses squarely on what we need to remain successful!
What was it about the company that you didn't like which they should do better?
Whenever we've hit a speed bump on our project, Biz4Solutions has always addressed it quickly and professionally.