Blackthorn Vision
BUILDING A BETTER FUTURE THROUGH DIGITAL EVOLUTION
Visit website
Our company was founded in 2009 in L'viv, Ukraine, as a custom software development provider, specializing in Microsoft tech stack. Now Blackthorn Vision is a dynamically growing global outsourcing partner with deep expertise in a variety of leading-edge technologies and a portfolio of projects across multiple industries.
Features services and areas of expertise:
Full-cycle development services
Dedicated development teams on demand
Product development from scratch
MVP development
Overcoming technological challenges in envisioned solutions
B2C and B2B solutions development
SaaS application development
DevOps and cloud development services

Why Blackthorn Vision:
Microsoft Gold Partner
12+ years on the market
2 development centers in Ukraine
130+ people on board, with 75% senior- and middle-level employees
75+ successfully completed long-term projects in 25+ countries
5+ years of average client engagement
Fortune 500 companies among our clients
Accelerated and flexible staffing to scale your team
Custom approach to startups, SMBs, and corporations
Transparent and predictable delivery

Start your project with Blackthorn Vision - [email protected].
Ukraine
3/1 Zarichanska Str., Office 310
,
Khmel'nyts'kyy
,
Khmel'nyts'ka
29017
+38 (073) 469-85-02
Ukraine
72 Heroiv UPA Str.
,
Lviv
,
Lviv
79018
+1 (415) 9927059
Focus Areas
Service Focus
20%
20%
15%
10%
10%
8%
5%
5%
3%
2%
2%
Web Development
Software Development
Mobile App Development
E-commerce Development
Cloud Computing Services
Client Focus
Medium Business
Small Business
Large Business
Blackthorn Vision Clients & Portfolios
Key Clients
Sensia
unTill
Wysepower
Remipeople
Calxa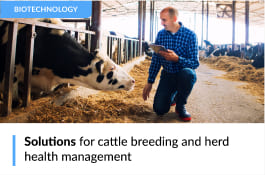 Blackthorn Vision Reviews
All Services
Software Development
Mobile App Development
E-commerce Development
App Designing (UI/UX)
Maintenance & Support
Relevance
Most Recent
Rating: high to low
Rating: low to high
Write a Review
Andrei Goraș
, Operations Manager at Index
Posted on Sep 15, 2022
Great technology partner for long-term cooperation. Fantastic team and great management
Review Summary
Blackthorn Vision LLC has provided mobile app development services to a recruiting firm's client.
They've worked to build an AR app, which they continue to update with new features. Blackthorn
Vision LLC has successfully delivered the requested features, which has made the client happy. The
team has been professional, communicative, and dedicated to the project throughout each
development stage.
The team was working from the very beginning of the project till now on supporting it and updating
it with new features. Since we were working more than 3 years already on the project, we have a
very successful project and a happy client. We were working with PM that is doing a great job on
communication side. Also about developers, they all have a great english level so they can
communicate easily with other inhouse devs. Everything has been perfect from a communication
standpoint.
What is it about the company that you appreciate the most?
One of the most impressive fact about Blackthorn is that they are very sustainable and stable partner.
Good communication, good dedication for their job and taking a lot of responsibility on their project.
What was it about the company that you didn't like which they should do better?
Nothing for now. Everything was perfect, and delivered on time.
Accessible streaming platform
Review Summary
Mykhaylo and his team successfully completed multiple phases of our project, any issues or concerns were addressed swiftly and the Blackthorn team have done a wonderful job. Would definitely recommend this group.

Psykinetic Pty. Ltd.
What is it about the company that you appreciate the most?
Talented engineers, flexible workflows.
Marco Janeczek
, Managing Partner and Founder at Infinite Venture Partners
Posted on Feb 17, 2020
MVP DEVELOPMENT
Review Summary
I had the pleasure to work with a small team at Blackthorn Vision who assisted my company in the development of the first prototype of the project.

Delivering the first MVP/Prototype of a project I believe is a very difficult task. The team that Blackthorn Vision assembled was able to guide me to deliver the first few iterations of the prototype and have me focus on the key features necessary to then DEMO the prototype to identified prospects.

Along with UI/UX designers, the vision was well transferred to a working version.
I would recommend anytime the team for Prototype and MVP development.

What is it about the company that you appreciate the most?
The team that understands the issue, is intrigued by the problem and has the ability to provide feedback and suggestions.
What was it about the company that you didn't like which they should do better?
Together with defining some of the features for release. Basically saying "no" to a few things and prioritizing others.
Bren Besser
, Database Developer at Arnowitz
Posted on Feb 11, 2020
Great developers
Review Summary
I am a developer. I have created custom business information system for decades. I have been developing for my client in San Francisco for 15 years, and when we needed help in maintaining and developing new features for my desktop apps, Blackthorn Vision responded to my posting, and I began to work with Olek, one of their developers.

At first, we did pair programming, and I did code reviews of Olek's work. Gradually, I began to hand off small tasks for Olek to do on his own. As I became more comfortable with Olek's talent and skills and reliability, I gave him credentials to access and update the source code.

I was extremely impressed with Olek's ability to quickly understand the requirements of the new features and translate them into working code. He improved the app by refactoring the database access using a web service to replace the DAO client's direct access to the SQL database. I appreciate how he improved my old code with modern coding techniques. I remember he took a C#7 book with him on vacation to the Greek Isles!

When I began development of these WinForm apps in 2005, I chose to use VB.NET because the app would be using Visual Studio Tools for Office. Olek had never programmed in VB, but he picked it up quickly, and was productive almost immediately. I also appreciate that Olek and I share a preference to use as much of the Microsoft stack of technologies as possible.

It was a pleasure to work with someone so competent and friendly. We communicated in English, and his English language skill are excellent. I remember one time sharing a desktop and trying to solve a problem and opening a web browser to find a solution, and I could see that he was reading the page in English faster than me.

Olek often shared with me how he was taking time to go to Blackthorn Vision company retreats, where everyone in the company would gather to play games and bond and remember company values and priorities. I believe Olek might be representative of a company that is capable and delivers value to their clients.
What is it about the company that you appreciate the most?
quality of work
Tor Kielland
, Co-Founder and CTO at BrightArch
Posted on Feb 10, 2020
Professional and reliable
Review Summary
I have more than 10 years of experience in working with off-shore developers and I have many mixed experiences. Having worked approx. two years with Mykhaylo, Oleh and the others at Blackthorn now, I can safely recommend the company. They've conducted thorough processes to get the right developers, project managers, designers and QAs for my projects. Once I've accepted the team, they've provided management, code reviews, architechtural advice, etc. to ensure that the project delivers high quality. The guys at Blackthorn know that they must work hard to get the best talent in the city, and they manage to achieve that by promoting an attractive working environment and a strong culture. I've visited Blackthorn Vision in Lviv myself, and I'm very impressed with their professional attitude and their reliability. I hope to work with them for many years to come.


What is it about the company that you appreciate the most?
Reliable
Reza Ghamsari
, Sr. Manager, Enterprise & Architecture at Toyota North America
Posted on Oct 22, 2019
Knowledgeable, hardworking and reliable staff
Review Summary
I had a very good experience with Blackthorn. They're professional, and they do what they promise to do. We only recently started advertising the product, so I don't have many metrics. I've gotten good feedback so far. Blackthorn did what I was expecting them to do; they're great implementers. The best advice I can give someone who wants to use Blackthorn is to make sure you know what you are looking for. We changed direction a couple of times, which caused the project to take longer than anticipated.
What is it about the company that you appreciate the most?
Professionalism, reliability and delivery.
Yvonne Bowyer
, CEO & Co-Founder at RemiPeople
Posted on Oct 10, 2019
Development of Recruitment SaaS - RemiPeople
Review Summary
Blackthorn Vision developed a beta version of an online recruitment software. The product fosters more hiring diversity by anonymizing the recruitment process to emphasize core competencies. The development process was well managed and we have been very pleased with the result. We are also very happy with the teams ongoing support and product updates.
What is it about the company that you appreciate the most?
Their collaborative approach to find the right solution
Sheldon Vestey
, Senior Strategy & Marketing Executive at SciChart
Posted on Sep 19, 2019
Great Developers
Review Summary
Dealing with Blackthorn Vision has been fantastic. We've used their services both long and short term and have found their developers to be well experienced and knowledgeable on a range of topics. They have also been able to provide recommendations for other companies in different sectors who have also proven to be extremely useful. We continue to use their services and would recommend them to others!
What is it about the company that you appreciate the most?
Versatility, management, experience.
What was it about the company that you didn't like which they should do better?
The experience has been great.
Resources