BrancoSoft Private Limited
Best Mobile App Development Agency
Visit website
BrancoSoft is an established Web, mobile & software development company with an enviable & proven track record engaged in providing application development services, technology consulting, and IT outsourcing solutions to clients worldwide.
Started in 2011 as Thoughtwaver IT Solution is a software development company with 50+ highly skilled IT experts catering result-oriented and cost-competitive solutions to SMEs worldwide, now rebranded to BrancoSoft.
Being a premium partner for our clients, BrancoSoft holds the trust of over 370+ clients across diverse business verticals. This trust is based on our reputation as an exemplary IT company among leading business houses and standardizing organizations. Domain experts associated with us are from big brands, have great work exposure, and Post Graduates. We have a team of dedicated resources who follow Agile Methodology.
Our unbeatable team has worked with startups, renowned firms, and individuals to develop addictive apps. We believe in working for you and with you; this way, we he improve proving your revenue. We are equipped with the required tools and techniques. Thus, we build apps faster, which can save you time. We offer a free consultation service, which you can avail to discuss your project.
Certifications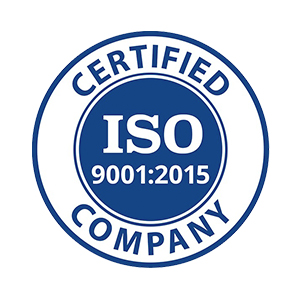 India
C-260
,
Noida
,
Uttar Pradesh
201301
+919354331163
UAE
Coastal Building, Al quasis 2nd, Dubai, UAE
,
Dubai
,
Dubai
+919354331163
Australia
888A Pacific Highway, Gordon
,
Sydney
,
New South Wales
NSW2072
+919354331163
Focus Areas
Service Focus
35%
15%
15%
15%
5%
5%
5%
5%
Mobile App Development
Web Development
Web Designing (UI/UX)
E-commerce Development
Bot Development
BrancoSoft Private Limited Executive Interview
Maan Singh Pannu
Founder & CEO
Visit Profile
Please introduce your company and give a brief about your role within the company?
A well-known name in the IT industry known for its smart and unique software solutions, Brancosoft is a leading website, software, and mobile application development company based in India.

We are known for our top quality, transparency, and higher ROI and it was only possible due to our highly skilled team of professionals. We practice agile application development to make sure our end product is free from errors and crashes. As the CEO of this growing company, I make sure we pick the right technology stack and consult our clients throughout the various stages so that we deliver the best ROI to our client.
What was the idea behind starting this organization?
We have been in this industry for nearly a decade now and it all began way back in 2009 when we were known as Thoughtwaver and we were already a growing name in the market due to our ability to take the extra mile while focusing on customer satisfaction through our affordable software, websites and mobile apps.

The idea was and still is to offer the best customer satisfaction and drive a high ROI for our clients which became our USP. With the passage of time, we increased our craft in website design and mobile app development and added new technologies, tools, and frameworks to our expertise.
What is your company's business model-in house team or third party vendors/ outsourcing?
We have an in-house team of 50+ creative nerds skilled in various aspects of project development. Our creative designers, app developers, quality analysts, and web developers make sure we create the end product as per the client's expectations. Our vastly expert project manager and development heads and I make sure we coordinate on various aspects of the project to streamline the application development process.
How is your business model beneficial from a value addition perspective to the clients compared to other companies' models?
As we are known for delivering the best ROI, this means we have to incorporate a client-centric model. At various stages of a project, we have to make certain changes so that our design and development do not get diverted from the original idea. We also take extreme care of project confidentiality and safety and manage periodic backups of data.

From data protection, quality delivery to the best support features, we make every effort to ensure we do everything right from our end. Our free 6 monthly technical assistance only adds to our client's convenience.
What industries do you generally cater to? Are your customers repetitive? If yes, what ratio of clients has been repetitive to you?
Frankly, there is no industry bar for us. We have worked for various startups, enterprises, and brands and even worked with the Government of India. Yes, we have a 42 percent client repetition rate and this is a sign of our good ROI over the years.
Mention the objectives or the parameters critical in determining the time frame of developing a mobile app.
The timeframe of the development of a project depends on various factors like the type of platform, no of features, the complexity of those features, third-party integrations, and scope of the project. After discussing all these aspects with our team only we can tell about any project duration. But the average project duration is anything around the 4 to the 6-month mark.
How much effort in terms of time goes into developing the front end and back end of a mobile app?
As mentioned above the time of developing the front end and back end depends on the above-mentioned factors, also it's hard to quantify the efforts. But it takes a lot of time to get things to perfection and do everything possible to achieve perfection because ultimately that's our USP.
What are the key parameters to be considered before selecting the right platform for a mobile application?
There can be many parameters one must take into due consideration before going for application development. The features, its complexity only determine which platform is the right option for your business. Also, the target audience and their behavior must also be taken into consideration before deciding on the app platform.
Which platform do you suggest your clients to begin with when they approach you with an idea (Android or iOS) and why?
It's hard to suggest one platform because it depends on the various above mentioned factors ultimately. But if there is an already grown business then based on its requirement we suggest going with a specific platform. For instance, a client in India would want a more affordable audience so we may suggest going with Android but still, it depends on various research factors and ultimately on what client's want because in the end client is always right!
Android or iOS, Native or Hybrid — which platform is best to use to build your app? What are your recommendations?
Many of our clients prefer going with Native app development because it's more realistic and fast. But hybrid app development is not that bad in fact it's the best option for a startup on a low budget.
What are the key factors that you consider before deciding the cost of a mobile application?
The cost of any application depends on its scope, features, platform, complexities, framework, and tools required architecture, APIs, app security, and maintenance. We research all these aspects to give the best cost for an application. And if you go by our 95% success rate, it's a lot better keeping in mind the ROI you get. Many of our apps are already featured and funded in Millions as you can see in our company's portfolio.
What kind of payment structure do you follow to bill your clients? Is it Pay per Feature, Fixed Cost, Pay per Milestone (could be in phases, months, versions etc.)
We work with all three models, fixed cost, time & material, and pay per milestone. The more the feature, the higher cost the cost. But we prefer a fixed cost model as it is more economical for a client. But milestone payment is also a good option and it's quite safe considering the agreement we sign. It saves both parties of their rights.
Do you take in projects which meet your basic budget requirement? If yes, what is the minimum requirement? If no, on what minimum budget you have worked for?
Budget is not much of an issue but quality and no of features surely are. We prefer to work on projects that cost around $20000-$30000 as the bare minimum. We have worked with various startups and their MVP that eventually landed 5 Million USD funding from various sectors in the UK. So ultimately, it's the client's idea and our execution that determines the cost.
What is the price range (min and max) of the projects that you catered to in 2019?
It varied from $12000 to $80000 in 2018 and almost the same was the case in 2019.
Which business model do you suggest to your clients enabling them to generate revenue from mobile applications? Why?
When clients come in as prospects, we use to discuss their business model and try to improve by adding our user behavior understanding, being a leading solution provider we keep adding values to our customer's business. Revenue depends on industry to industry, there are various ways by which our clients can generate higher revenue. It can be in-app purchases, subscriptions, crowdfunding, business networking, and others. There are many other methods we share with our client's and our vast network does the job for them. We think the only thing a client must have is a solid idea and we are ready to work on it till perfection.
BrancoSoft Private Limited Clients & Portfolios
BrancoSoft Private Limited Reviews
All Services
Mobile App Development
E-commerce Development
Blockchain Technology
IoT Development
Artificial Intelligence
Relevance
Most Recent
Rating: high to low
Rating: low to high
Write a Review
Ray Tiburzio
, Customer Service Captain at Quilting Adventures
Posted on Jan 24, 2022
The company has great team of developers and doing great work.
Review Summary
My experience was amazing working with such an organization which do not back step with their commitments and works accordingly with the prior discuss plan.
What is it about the company that you appreciate the most?
For changes and challenges team remains always prepared with same dedication.. They use latest tools and techniques to make project successful..
What was it about the company that you didn't like which they should do better?
When we work as a team there are some if and buts ,but project delivered. So, no complains..
Perfect team for mobile Application
Review Summary
We hired BrancoSoft to design and Develop Mobile Application for our Marketing team, Mobile application was designed and developed according to our needs and we are happy with end Result delivered by Team Brancosoft.
Results-driven Agency
Review Summary
Thier strategic approach towards app development and industry expertise is truly exceptional. Having worked with them for well over three months, I can say that they are reliable, results-driven, and easy to work with.

Flawless Execution, Great Support
Review Summary
We developed our mobile app with Brancosoft. Their team is technically sound and very courteous. They took care of everything and ensured the entire project was executed seamlessly.
Expert Mobile App Developers
Review Summary
Brancosoft team is best at what they do. Helped us to build a robust mobile application. They came up with good suggestions and collected our feedback from time to time. Flawless execution, great customer support, and amazing team!
Victoria White
, Director of Conversation Design at University of Southern California
Posted on May 19, 2021
They are reliable, efficient, affordable, and trustworthy.
Review Summary
They are our trusted outsourcing partner for mobile app development. We started our partnership with them in 2018 and have been continuously working with them since then. They are reliable, efficient, afforable, and trustworthy.
What was the project name that you have worked with BrancoSoft Private Limited?
Trustworthy Partners
The App They Built is Second to None
Review Summary
Brancosoft team brilliantly managed our project from the very first day. We faced a lot of challenges along the way but they handled it pretty well. Hats off to their expertise.
Best Mobile App Development Agency
Review Summary
Brancosoft is certainly one of the best app development agencies. They developed our app from scratch. Their experience, and experience with mobile app development is truly exceptional. Our app is just perfect. Thank you guys for the amazing work.
Yash Bhardawaj
, Android Developer at at Mosaic Wellness
Posted on May 13, 2021
Mobile Application to connect bike via bluethoth
Review Summary
It was great experience working with team BrancoSoft. 100% recommended.
It was developed exactly how we wanted
Review Summary
We were seeking to create a blind dating app that allowed users to date virtually without knowing about each other. We explained our idea to their team and they helped us develop an app that had everything we will ever need.
Amazing mobile app development team
Review Summary
They are seasoned developers. They delivered things on time. Always did what they said they would do. Their recommendations along the way added great value to our project.
The app they created works like a charm
Review Summary
We collaborated with Brancosoft for developing our mobile app. They understood what we needed and development the app from the ground up. Couldn't be more grateful! Thank you for the amazing work!
Experienced Team | Dedicated Developers
Review Summary
If you're looking for dedicated mobile app developers, I'd recommend BrancoSoft. Their team is highly skilled and can create even the most intricate mobile apps.
Professional Developers | Good Project Management
Review Summary
The way they handled the project from the first day was impressive. They have a strong team of trained professional developers who are technically sound and easy to work with. We cherish our alliance with Brancosoft
The mobile app is great!
Review Summary
The app they developed for us not only looks great but delivers a consistent UX all round. We're happy with their services.