BrandBurp Digital
#1 Web, App & Brand Digital Marketing Agency
Visit website
Our Team of 175+ Marketers, Comprising Google Certified SEO Page Rankers, Social Media Freaks, Business Managers, Content Marketers, PR & Outreach Influencers, & More Adopt 360° Strategy. They help brands to Top The Charts And Become 1 In Their Industry Across Globe. We Keep An Eye On The Metrics Like Leads & Revenue.
Certifications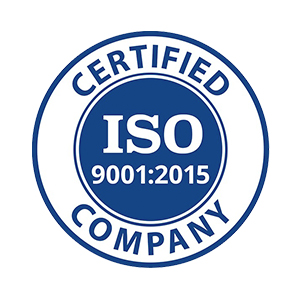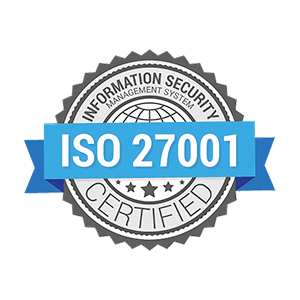 India
Block A, Plot No: 48, Sector 64
,
Noida
,
Uttar Pradesh
201301
+19177225661
United Kingdom
BrandBurp Digital Pte. Ltd. 120 High Road, East Finchley N2 9ED
,
London
,
London
N2 9ED
+442080898485
UAE
BrandBurp Digital LLC Level 3, Building C3, DWTC, Sheikh Zayed Road
,
Dubai
,
Dubai
957300000
+971547004175
United States
BrandBurp Digital Inc Street 244 Madison Avenue
,
NYC
,
New York
10016-2817
+19177225661
Focus Areas
Service Focus
Digital Marketing
App Designing (UI/UX)
Web Designing (UI/UX)
Animation & Multimedia
Advertising
Client Focus
Small Business
Medium Business
Large Business
BrandBurp Digital Executive Interview
Richa Sharma
COO & VP Delivery
Visit Profile
Please introduce your company and give a brief about your role within the company?
At BrandBurp, we offer a broad variety of digital marketing strategies such as SEO, SEM, Online Reputation Management, Promotion of Content, Social Media, and PPC. We conduct multi-channel awareness and sales marketing campaigns.

My job as COO of BrandBurp includes leading my digital team, the development of digital technologies and products, and the application of behavioral science across the full spectrum of customers.
Mention the objectives or the parameters critical in determining the Digital Marketing Strategy for a client.
BrandBurp determines the customer's marketing strategy to gain an insight into the demographics and interests of customers. We also focus on lead generation strategies that grow and provide qualified prospects for our customer relations management (CRM) program. Alongside focusing on the creation of new customers, we also concentrate on retaining our current customers and establishing your brand as an authority in your vertical.
How does your company differentiate itself from the competition?
The competition in the market could create a battlefield, and my goal is to win the war. This may be controversial, but many businesses have failed because they did not take advantage of the flaws of their rivals. To differentiate my business I mainly focus upon the analysis of the competitor, creation of a more professional website, consistent delivery of the better product or service, and focusing on customer support through the development of the best possible team.
What industries do you generally cater to? Are your customers repetitive? If yes, what ratio of clients has been repetitive to you?
BrandBurp has expertise in all kinds of Industries; some of them are health and fitness, e-Commerce, Travel & Tourism, Education, and many more.
Yes, our customers are repetitive and almost 50% of our customers are repetitive.
Please share some of the services that you offer for which clients approach you the most?
We offer our clients with several of our services such as:
Branding and Advertising
International Marketing
Brand Reputation
Content Marketing
Lead Generation
Search Engine Optimization
Social Media Optimization
Pay-per-click
Email Marketing
What do you find to be some of the most key factors for running a successful agency in the field of Digital Marketing?
Picking a digital marketing agency is not an easy process. The choice for the best agency seems limitless. The major part is the dedication to run a successful agency. Besides that, we focus on some major key factors such as:
Serving the customers first
Standing out from the competition
Monitoring marketing performance
Quality of product
Aligning with values
What are the key factors that you consider before deciding the cost of a project?
Before deciding on project costs, our team takes a look at some of the main aspects of the project, such as:
The essence of the industry
Operational and engineering specifications
Course time
Workforce Requirement
What kind of payment structure do you follow to bill your clients?
BrandBurp provides consumers with a flexible payment system where you can pick either a quarterly or a half-yearly payment period. Our pricing varies according to project and services.
What is the price range (min and max) of the projects that you catered to in 2019?
The approximate price range of BrandBurp lies between $200 to $15000.
Name a couple of activities that you think provides the best ROI in terms of benefit/impact when it comes to different areas of Digital Marketing.
We cannot categorize services that offer the best ROI, but we can assume that some of the services are essential to all agencies to boost ROI:
Online Reputation Management
Social Media Optimization
Search Engine Optimization
Pay-Per-Click
Email Marketing
BrandBurp Digital Reviews
All Services
Digital Marketing
Advertising
Relevance
Most Recent
Rating: high to low
Rating: low to high
Write a Review
Jasmeen Ahuja
, Marketing Manager at at ixigo
Posted on Dec 21, 2020
Super-advanced Digital Marketing Company
Review Summary
I am Jasmeen Ahuja, Marketing Manager at ixigo. I have a wonderful experience here. BrandBurp is amazing when it comes to their digital marketing services. I am love with their real time results and 100 percent professionalism.

What is it about the company that you appreciate the most?
I like the way this company fulfils its commitments and that too on time.
What was it about the company that you didn't like which they should do better?
The company is already doing a good job. It is the best one in the industry.
Alena Ella
, Sales And Marketing Head at at Pearson
Posted on Nov 18, 2020
Highly enthusiastic and professional brand marketing company
Review Summary
BrandBurp is a brilliant company. I am extremely happy and satisfied with the services I have received from this marketing company. BrandBurp has made it easier for us to take our company to new heights that previously seemed unachievable and accomplish our long-term goals with a lot of ease and convenience.
What is it about the company that you appreciate the most?
I loved every bit of my experience with this brilliant marketing company but yes the best thing about this company would be its professionalism and the way its team interacts with the clients for ensuring all their expectations are fulfilled. The company and its team focus on clients' satisfaction and this lovely gesture is truly commendable.
What was it about the company that you didn't like which they should do better?
BrandBurp is already ahead of its contemporaries owing to its client-centric approach and result-oriented strategies. I don't think that there is anything that this company and its team needs to work upon at the moment.
Steffan Diego
, Marketing Specialist at at Freeletics
Posted on Aug 26, 2020
Making the app visible on the app store
Review Summary
I am happy with the services of the organization. The results they have delivered are truly outstanding & now we are experiencing more installs than before. I recommend BrandBurp as they are the best digital marketing services provider in the industry.
What is it about the company that you appreciate the most?
The best thing that I liked about the organization is that they maintain the order of flow of work. The hierarchy system they follow increases their efficiency and productivity. I loved the professionalism in the organization.
What was it about the company that you didn't like which they should do better?
Since the initialization of the project till the completion of the goals, the organization was working efficiently. The company was ahead of the milestones & all the deliverable results were right on time. There is nothing that the organization should improve on.
Amelia Ethan
, Sales Executive at at Verizon
Posted on Jul 27, 2020
They stand on their words
Review Summary
BrandBurp has a lot of know-how that makes them successful. The company has good technical and operational expertise across Google's platforms. Considering our accelerated timeline the job went incredibly smoothly.
What is it about the company that you appreciate the most?
I just like the approach with which BrandBurp organized the whole company. Their teammates operate from different places. This is clear that how much they want to get in the highest quality of talent. They have resources worldwide, and use apps to get us together.
What was it about the company that you didn't like which they should do better?
Initially, we were concerned that all the research was going to be remote but the project was successful and we're pleased with it. They have made the project easy. I don't have any negative feedback about BrandBurp.
Boosted ROI of Our Business Classified App by 60%
Review Summary
I am Maria smith, Sales manager at Dubbizle.
Working with the BrandBurp team helped us to achieve our app installation goal. The team has great experience in handling marketing campaigns. Because of their constant communication with my team, the app received 5 Million downloads due to which the ROI of our business increased by 60%%. Overall I am looking forward to working with this company for my upcoming projects as well.
What is it about the company that you appreciate the most?
The strategy they used for our business is very pleasant. The entire team allocated to us devoted their complete attention on achieving the leads for our business. The best part about the company is that they are clear about the market techniques and trends.
What was it about the company that you didn't like which they should do better?
BrandBurp is a good partner when it comes to app marketing services. They value their clients and thus deliver the best solutions. There is no area of improvement as per my experience with the company.
Irina Petereit
, Vice President Marketing at Deliveroo
Posted on Apr 27, 2020
Data Driven Marketing Agency
Review Summary
BrandBurp has a team of digital marketers to strategize cost-saving and traffic-boosting campaigns for both Adwords and organic search. Using social media, they enhanced our brand recognition.
What is it about the company that you appreciate the most?
I respect the communicative and execution capabilities of BrandBurp the most. They really care about what they do and are enthusiastic about it. The team has good leadership, as well as a solid knowledge base.
What was it about the company that you didn't like which they should do better?
Nothing comes in mind. BrandBurp is a great partner.
Shayan Zadeh
, Founder at Zoosk Inc.
Posted on Mar 23, 2020
Custom Web Solutions
Review Summary
BrandBurp was extremely collaborative and have exceptional presentation skills. They're capable of analyzing and explaining complex issues to solve problems efficiently. The events BrandBurp has developed were seamless and well-run.

What is it about the company that you appreciate the most?
BrandBurp offers a high level of customer service and expertise makes them a trusted partner. We value their recommendations as they've proven themselves to be reliable and knowledgeable. Everything they perform was professional, clean and effective.
What was it about the company that you didn't like which they should do better?
NO, we don't think so as they combine the knowledge from both campaigns to help us grow even more.
Hector Egenolf
, Sales and Marketing Manager at Musafir
Posted on Mar 16, 2020
Global Digital Agency
Review Summary
The team at BrandBurp was tolerant and committed to provide the product with the desired quality. Their team established a collaborative partnership; ensuring products are delivered within the given period.
What is it about the company that you appreciate the most?
The most valuable thing about BrandBurp was its reliability. They were dedicated to meet all deadlines. The team at BrandBurp was very comprehensive, and they train everybody as a fresher and are aware of the latest code and the best practices.
What was it about the company that you didn't like which they should do better?
No. we're very satisfied with the product they delivered within the given deadline.
Annie Revivo
, Strategy & Analytics at Grab
Posted on Mar 06, 2020
Boosted the organic traffic of my website
Review Summary
I am Strategy & Analytics officer at Grab. I have worked with BrandBurp for boosting the organic traffic of our business website. They used all the latest SEO techniques for my project that helped in improving the organic traffic of the website. Due to their organized services, I recommended some friends of mine looking out for SEO services for their real estate business. BrandBurp was very supportive and helped them throughout the project. Well, my overall experience with the company was great. At present, due to their highly advanced SEO methods, the traffic of our website is increased.
What is it about the company that you appreciate the most?
The thing that I liked most about the company is their professional approach towards the work.
What was it about the company that you didn't like which they should do better?
Honestly speaking they know what they are doing and I cannot think of any area they need improvement.
Sneha Singh
, Assistant Sales Manager at Trolley.ae
Posted on Mar 03, 2020
Best marketing services from digital marketing experts
Review Summary
The marketing services BrandBurp delivered for my grocery app was beyond my expectations. Their marketing experts have huge knowledge and experience in the digital marketing field which allows them to deliver the best services. Due to their work, I was able to get my desired result in a cost-effective way.
What is it about the company that you appreciate the most?
The best thing about BrandBurp was its transparent approach towards clients. They have been very honest throughout the process which helps in avoiding the conflicts. After working with them, I was able to know that, no one can beat BrandBurp when it comes to delivering the best marketing services. With their innovative marketing knowledge, they delivered the top marketing services to me.
What was it about the company that you didn't like which they should do better?
I highly impressed with the services of the BrandBurp. They don't require any improvement as they always delivered the best solution to their clients.
This profile is not claimed
Do you own or represent this business? Enter your business email to claim your GoodFirms profile.