Team of 100+ bright minds spotlighting your innovation with startup and enterprise custom software development services.

Boost your tech capabilities by leveraging our 12 years of expertise in crafting life-enhancing services, user-adored digital products, business-savvy enterprise software, and websites that drive success.

For short- or long-term projects, we exclusively collaborate with our skilled specialists, who have contributed to over 400 products creation. Explore the portfolio section for a glimpse of our successful cases.

Stay focused on your business growth while we handle idea validation, MVP development, product scaling, UX enhancement, security audit, high-load infrastructure optimization, or cloud migration — whatever your requirements. Let's connect and create together🚀
Certifications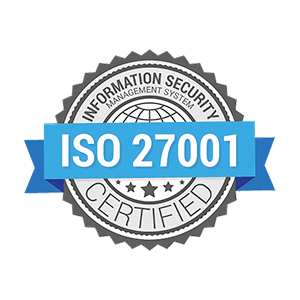 Poland
Hoża 86
,
Warszawa
,
Mazowieckie
00-682
+48732988415
Ukraine
Simi Prakhovykh St, 50b
,
Kyiv
,
kyiv
01033
+380442274262
Focus Areas
Service Focus
Web Development
Software Development
Web Designing (UI/UX)
Mobile App Development
Testing Services
Client Focus
Small Business
Medium Business
Large Business
Brights Executive Interview
Dmitriy Umen
CTO & Co-Founder
Visit Profile
Please introduce your company and give a brief about your role within the company?
We are a software development company located in Kyiv, Ukraine, with a team of 72 people and a sales office in Warsaw. We help companies at any stage of the product software development cycle: from R&D and building MVP from scratch, to scaling, UX analyzing and improving.
What was the idea behind starting this organization?
We make a combination of quality customer service with talented development.
What is your company's business model–in house team or third party vendors/ outsourcing?
How is your business model beneficial from a value addition perspective to the clients compared to other companies' models?
We apply the Time and Material approach to manage the projects. From our experience, this approach has shown benefits such as flexibility in communications and interactions between the client and the company, the ability to divide the project into phases (sprints), and see the timeline more clearly, which leads to faster development. Besides, the T&M approach may also help reduce costs.
What industries do you generally cater to? Are your customers repetitive?
FinTech, Business Applications, and Startups.
Mention the objectives or the parameters critical in determining the time frame of developing software.
It depends on the size of the project, the comprehensibility of tasks, and the development of the market. If we do something innovative, then we need to try, test hypotheses.
How much effort in terms of time goes into developing the front end and back end of software?
Depends on the size of the team and the amount of work. As a rule, we try to do MVP in 3 months.
What are the key parameters to be considered before selecting the right framework for developing software?
It should be time-tested technology, with a large community of contributors and necessarily opensource.
Which languages & frameworks do you prefer to use in development of software?
vue.js, React, Angular, ASP.NET Core.
What are the key factors that you consider before deciding the cost of software?
Key factors include availability of expertise within the company, technological risks, the innovativeness of the project, and also the presence of understandable functional requirements.
What kind of payment structure do you follow to bill your clients? Is it Pay per Feature, Fixed Cost, Pay per Milestone (could be in phases, months, versions etc.)
Mainly T&M but we also work on Fixed Cost after developing a detailed specification and prototype.
Do you take in projects which meet your basic budget requirement? If yes, what is the minimum requirement? If no, on what minimum budget you have worked for?
We don't look at the budget but the type of project. We will quickly take up the development of a small feature in an innovative startup, but we will also quickly abandon the expensive content site on WordPress. The main thing is that the project should correspond to the vector of our development of expertise.
What is the price range (min and max) of the projects that you catered to in 2018?
Kindly share your feedback on how GoodFirms has been doing so far in increasing your visibility among potential clients.
Good platform that gives us new customers every month.
Brights Clients & Portfolios
Key Clients
Philip Morris
Intel
Microsoft
Coca-Cola
Pepsi
Metro
Kinder
Lactalis Group
Danone
MasterCard
Samsung
AXE
Skoda
Suzuki
Renault
Kimberly-Clark
OLX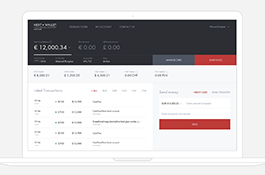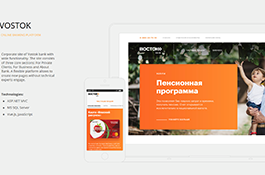 Brights Reviews
All Services
Web Development
Software Development
Web Designing (UI/UX)
DevOps
AR & VR Development
Mobile App Development
Relevance
Most Recent
Rating: high to low
Rating: low to high
Write a Review
Tobias Hug
, Conversion Rate Optimization (CRO) Consultant at Own Business
Posted on Oct 08, 2021
SaaS Application Development
Review Summary
Role: Co-Founder & CEO at Flocus

I hired Brights to help maintain and further develop our SaaS app, including Electron desktop apps for Mac / Windows, React Native for mobile & basic web browser functionalities. The app combines task management with calendar functionalities across all platforms.

One of the key reasons I love working with Brights is the transparent, direct and quick communication. The project manager pro-actively keeps me posted on the state of things and I always receive answers to my requests within 24 hours. It feels more like an extended team, rather than an "external agency" that you have to deal with.

From a technological point of view, Brights has always delivered on time & in budget, without any major issues following releases. The team gets the job done and I can highly recommend Brights as a happy customer.
Overdeliver
Review Summary
If I had to use one word to describe my experience with Brights, it would be "overdeliver." From initial exploratory conversations all the way through launch, the Brights team consistently overdelivered.

During exploratory conversations, the Brights team provided insights that other developers had not. This indicated a very high level of engagement from very early on in the process, and the level of engagement remained extremely high throughout the entire process. During development, the Brights developers were asking questions and making recommendations that further demonstrated a very high level of engagement. In between weekly meetings, Brights was in constant (but not over-the-top) communication. Working with Brights was as close to having our own internal development team without actually having our own internal development team.

The level of engagement and great customer service provided by Brights throughout the entire process absolutely led to a final product that exceeded our expectations. We were a startup with an idea for an app, and Brights' collaborative partnership with us brought our idea to life. We look forward to continuing to work with Brights.
What is it about the company that you appreciate the most?
Customer service and engagement with their customer
Mariya Opryshko
, Marketing Manager at at AVELLUM
Posted on Jun 22, 2020
Web Development of corporate website and support
Review Summary
DEVELOPMENT OF NEW CORPORATE WEBSITE:
Brights were engaged by the creative agency to perform technical part of development of our new website. The project was managed professionally, Brights team was responsive and very easy to work with. The project manager commited lots of time to explain technical details and adress all our questions. I can't but mention the development team, which also did a great job, as we have received numerous positive feedbacks from our clients regarding UX and download speed.

SUPPORT:
Brights host our website and provide support with upgrades and minor fixes. The team is very prompt at replying all our requests and always ready for the extra mile for the client. Since the development of new website in 2016, we are staying with this team and are really grateful for what they do.
Vincent Tavernese, CPA
, Senior Associate, Deal Advisory at KPMG
Posted on May 05, 2020
The thing that I am most impressed with about Brights is how knowledgeable and involved the entire team is in my project
Review Summary
I hired Brights to assist with the Design and Development of our entire platform (Website). Our Website is a C2C social based platform which facilitates the sharing of sports betting insights, predictions, and analyses.

Our overall goal for the project was to emerge as one of the first social based and all-inclusive sports handicapping platforms on the market. From a design and development standpoint, our goal was to create a unique platform that allows users to create an account, interact with one another (i.e. follow one another), and post and view sports betting predictions either for free or at a price, which was achieved with the help of Brights. Furthermore, our goal was to include transparent statistical tracking for all of our users.

From a technical perspective, achieving these goals included integrating Sports Betting APIs, payment processors, and other third-party companies. Achieving these goals also required the creation of our unique view picks and make picks flows, user profiles (which include a number of statistical calculations, graphs, etc.), two leaderboards (which include a number of statistical calculations and a complex ranking system), and suggested user algorithms.

Our project started with a one week planning phase in which I traveled to Brights' office in Ukraine and worked directly with the team to explain our vision and the basic functionality of the platform. In this one week planning phase, with the guidance of the extremely knowledgeable Brights team, we were able to create a plan to overcome a number of anticipated obstacles that we immediately identified. The Brights team consisted of the CTO, project manager, team lead, designers, front end developers, back end developers, and QA specialists.

Following the planning phase, we jumped into the design phase, where the Brights designers were able to map out the flow and design of our create an account / login pages in just a couple of days. After we worked together to agree on final designs, the developers began coding the back end while the designers continued to design our Dashboard, Create Prediction Flow, View Prediction Flow, User Profile Page, Leaderboards, Manage Funds, and Notifications pages.

The process continued on in two week sprints, with weekly meetings to ensure that we were on track to meet our sprint timeline and to discuss questions and obstacles encountered in real time. When an obstacle was brought to the attention of our team, the Brights team always brought a number of solutions to the table, and a recommendation and supporting explanation for which solution they felt was the best.

As the development of our platform was an evolving process, there were a lot of ad hoc updates requested on the fly, which the Brights team was able to easily manage.

In addition to the design, development, and integration work provided by Brights, they also provided assistance with the setup of our Google Analytics account, SEO optimization advice, and a number of marketing and promotional recommendations, which were analyzed by our team, and some of which ultimately integrated into our platform.
What was the project name that you have worked with Brights?
Project Flippick
What is it about the company that you appreciate the most?
The thing that I am most impressed with about Brights is how knowledgeable and involved the entire team is in my project. Every weekly meeting we have includes all team members and everyone always has something to bring to the table. Each member of the team seems to have their own specific skill sets, which are identified and utilized in order to make the project more efficient and effective as a whole. The project manager is doing an incredible job at ensuring that everything is organized, communications are constant and clear, and that the entire team is always on the same page. Additionally, I am extremely pleased with how hands-on the CTO of Brights is. He attends almost every one of our weekly meetings and his technical and business skills are extremely apparent every time he contributes to our team discussions. Having someone of his expertise involved in our project on a daily basis has helped us to more quickly identify a number of effective solutions to obstacles that we encountered, in turn making our entire project that much more efficient. We were also extremely impressed with how quickly the entire team was able to understand our platform and business model with extremely limited prior experience in the industry. The Brights team seems to enjoy working on our project, which has made this process that much more pleasurable.
What was it about the company that you didn't like which they should do better?
There isn't anything that we have been unhappy with thus far, and definitely no major improvement points or red flags.
Julia Latysheva
, Chief Marketing Officer at Smartwork Solutions GmbH - SMASHDOCs
Posted on Apr 03, 2020
Android Design and Dev for Startup
Review Summary
Brights developed and designed an Android app based on an existing iOS version. The team also provided consulting and web development services. The app has achieved multiple downloads and a high retention rate. The solution was not only functional but also aesthetically pleasing. Brights offered a wide range of services, creating an overall positive experience with their collaborative and effective process.
Giancarlo Massaro
, Co-Founder at ViralSweep
Posted on Mar 31, 2020
Project AUrGlow
Review Summary
We have hired Brights for developing an application for whitening teeth in real time. User open app, have possibility to make photo from webcam or upload it and on the last screen see result before/after whitening.

Also Brights have developed design for our app.
The project began with a discovery workshop, and developing of main feature in application (a demo version with smile detection and color correction filter) which let us understand the final result, before we saw a design.

We communicated with project manager everytime and discussed requirements, we have a possibility to make changes during development and as a result to receive product we need. The first functional versions were ready for user testing and feedback in two weeks and after we could review and saw how development is going by direct link .

Clients have direct access to project manager and CTO and the wider team behind them. Team find a decision when it looks impossible and everytime give an advice how will be better or can order several options with describing advantages and disadvantages of each one.
What is it about the company that you appreciate the most?
Easy to work with, and able to execute on exactly what we wanted.
What was it about the company that you didn't like which they should do better?
Nothing, they were great.
Serafima Kutsenko
, Video Producer
Posted on Mar 11, 2020
TaxInfo
Review Summary
We needed development of website by our design with animations and programming calculator for counting how many taxes pay any citizen for one, two and five year, concerning expenses per month.
Brights developed, configured, and launched a website with perfect layout, nice animation and complex calculator.
They followed the requirements and used flexible approach in all discussions, we also had a stable project manager who was our direct and permanent point of contact.
Good quality ASP.NET projects
Review Summary
As a digital agency, we hired supplier Brights to develop an Azure-based ASP.NET website.
Brights provided full-cycle high-quality development service. The project involved five team members: a project manager, two front-end developers, one back-end developer, and a QA tester. I would like to emphasize their good project management skills and technical expertise, which helped us avoid risks on the non-trivial project.

Ivan Kucherenko
, Managing Partner at DIEVO
Posted on Aug 16, 2019
E-commerce application
Review Summary
We have been cooperating with the Brights company since 2016. Everything is always done on time, thanks to an excellent team of specialists. You can count on their assistance in carrying out important projects. We have done dozens of projects together and in the future we hope for close cooperation.
Social Media Content Creation Platform prodigi.studio
Review Summary
Our main goal was to make a user-friendly and functional product that followed the latest trends in technology and design.
Brights completed a high-quality solution within a limited time frame, which contributed significantly to revenue.
Aside from helping us with design and development, they also acted as advisors and openly shared their expertise.
Thanks to their efforts, we managed to release the website quickly. As a result, we gained even more clients than we expected.

Vincent Favereau
, Co-Founder at Monest
Posted on Jun 05, 2019
a dynamic, skilled and dependable team
Review Summary
I am pleased to count Brights as a partner for all tasks related to the implementation of our app.
Their skillset cover the scope of UX/UI design to implementation and testing, and we could complete some critical phases, in a timely and efficient manner.
Their costs and schedule are totally under control, thanks to a strong dedication and communication.
Main issues are discussed in advance, and then along the way. Brights really adds value and leverages technology to build great products !
We will repeat in the future for later phases.