Bugraptors
Leaders in Software Testing & QA Services
Visit website
Bugraptors – Improve Your Chances of Success with QA Solutions
Discover excellence in QA software testing services with BugRaptors, a renowned industry leader since 2016. Armed with ISO 9001:2018 and ISO 27001 certifications, our innovative approach to quality engineering solutions propels digital transformation. Headquartered in India, our footprint spans the United States, the United Kingdom, and Australia, catering to diverse sectors, including banking, education, healthcare, and more.
BugRaptors offers tailored services through Fixed Price, Time and material, Managed Testing, and Staff Augmentation models. Our expertise encompasses an array of services, from manual and automation testing services to mobile, performance, security testing services, game, cloud, ERP, blockchain, and AI & ML testing.
Elevate your quality standards with BugRaptors' Test Center of Excellence setup, featuring auditing, advisory, consulting, test planning, and strategy execution support. For comprehensive quality engineering, contact us at [email protected] or explore our services in detail on our website. Experience digital evolution with BugRaptors!
Certifications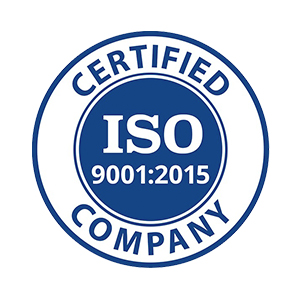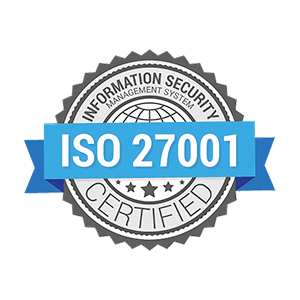 India
C-136, Industrial Area, Phase 8
,
Mohali
,
Punjab
160071
+91 8307547266
United States
5858 Horton Street, Suite 101
,
Emeryville
,
California
94608
+1 (510) 371 9104
India
C-136, Industrial Area, Phase 8
,
Mohali
,
Punjab
160071
+91 8307547266
United Kingdom
97 Hackney Rd
,
London
,
London
E2 8ET
+1 (510) 371-9104
Bugraptors Executive Interview
Visit Profile
Kindly share your feedback on how GoodFirms has been doing so far in increasing your visibility among potential clients.
Really Valuable! GoodFirms has always supported numerous businesses to get valuable clientele and similarly assisted BugRaptors in gaining visibility, and brand positioning exposure. We are continuously putting efforts to achieve better ranking in multiple QA domains on GoodFirms, to get potential clients and serve them with our motto to bring Quality Revolution, worldwide.
Please introduce your company and give a brief about your role within the company?
BugRaptors is a leading software testing organization, driven by committed, young, and dynamic professionals, having expertise in independent testing and QA consulting services. We are a division of Seasia Group (CMMi level 5 Company), specifically targeting the QA domain, to maintain a superior level of testing services that blends quality with high speed at cost-effective solutions.

Today, we are amongst the most trusted and best software testing companies, as we provide end-to-end solutions, ranging from consultation, testing services, and providing unceasing quality support to our clients. We have gained proficiency in software testing and QA services over the years by implementing the most appropriate and latest tools and technologies. Our technology experts under one roof, with their thoughtful, optimized, and reliable testing services, have contributed to building a robust global clientele.

As the CEO (Chief Executive Officer) of BugRaptors, I am committed to strengthen the services delivered by our testing experts and strive to make our organization a global brand. With a strategical approach and a clear vision for the company, I have been guiding the company's expansion over the years and leading to improving its competitive position while focusing on operational excellence and exceptional client services.
What was the idea behind starting this organization?
Being in the Software design and development industry for over a decade, we wanted to deliver complete end-to-end solutions to organizations for their secured, completely loaded, and seamless performing software business services. We provide comprehensive testing solutions, all under one roof, to ensure flawless performance to the end-users while creating maximum user engagement.
What are your company's business model–in house team or third party vendors/ outsourcing?
We have a diligent, highly proficient, and committed in-house team of 75+ ISTQB certified testers. The testers and their leads at BugRaptors have exceptional analytical and technical skills, which attributes to providing best-in-class testing solutions. With the passion and zeal to deliver 100% customer satisfaction, our team of testers has domain expertise in working with the advanced testing models.
How is your business model beneficial from a value addition perspective to the clients compared to other companies' models?
Our main aim at BugRaptors is to serve our clients with a comprehensive testing solution for their website, mobile, gaming, and QA services, all under one roof, to save their time and energy. With our value-driven approach and pre-emptive measures, we assist our clients in surpassing their quality benchmarks. We have a pre-planned 1st to 2nd Phase-shifting solution and are committed to going the extra mile to provide our clients with genuine, transparent, and the best possible guidance for testing solutions. We build a long-lasting relationship through readily available support and services to all our customers.
What industries do you generally cater to? Are your customers repetitive? If yes, what ratio of clients has been repetitive to you?
With over a decade of experience, we have gained domain expertise in offering end-to-end QA testing solutions to diverse industry verticals. Our domain testers have in-depth knowledge and core capabilities to add more value to products through valid and reliable testing and QA solutions. We are privileged to boast that we have more than 80% of repetitive clients, from the following industry verticals:
Healthcare
e-Commerce
Banking, Finance, and Insurance
Utilities
Telecommunication
Media
Education
Real Estate
Mention the objectives or the parameters critical in determining the time frame of testing an application & website.
Well, It depends on the business requirements, size of the application, and the software complexity, to define the time frame of testing a business application and its website.
How much effort in terms of time goes into testing the front end and back end of an application & website?
Both front-end and back-end testing complement each other. Back-end consumes 60% time, while 40% is devoted to testing the front-end of an application or a website. It may vary depending on the business requirements, complexity, size of the project, and the testing model.
What are the key parameters to be considered before selecting the right model for testing?
We choose the best suitable testing model by considering the features of the application and the client requirements. Also, we keenly focus on our clients' vision and amalgamate them with the trending tools and technologies used for testing.
Agile Testing or Waterfall Testing. Which testing model do you prefer?
Undoubtedly, we use the Agile Testing model for all our clients.
Please list some factors which are important while testing a product or service.
We strive to deliver Quality Assurance to our clients through advanced and latest testing models to detect the problems in a product or service, ensuring complete satisfaction to the stakeholders. At BugRaptors, while testing a product or service, we primarily follow the below-mentioned factors:
Following an analytical approach
Logical definition, design architecture, description, and coding
Change, configuration, and Release management
Release control
Thorough Testing
Adhering to Standard compliance
What are the key factors that you consider before deciding the cost of testing a product or service?
Yes, there are lot of factors that we usually consider such as:
Application complexity, features of the application, time, efforts, resources, tools deployed on the specific project, etc., are some of the critical factors responsible for deciding the cost of testing an application. The choice of tools, whether OpenSource or paid, also, attribute to the cost of testing a project.
What kind of payment structure do you follow to bill your clients? Is it Pay per Feature, Fixed Cost, Pay per Milestone (could be in phases, months, versions etc.)
We have three Engagement Models, with the following features:
Dedicated team

Dedicated pool of resources
Flexible team size
Test lead assigned for all communication & team management
Seamless knowledge transfer among team members
Client controlled testing environment

Time and Material

Well defined scope analysis
Client confirms the final team members
Detailed and regular task sheets preparation
Task progress and testing process analysis daily
Detailed timesheets released to client weekly/monthly

Fixed Price

Scope is very well defined
Detailed project analysis
Testing efforts & costs estimation
Direct influence of team expertise over costs
Milestone wise invoice generation
Do you take in projects which meet your basic budget requirement? If yes, what is the minimum requirement? If no, on what minimum budget you have worked for?
We basically provide customized solutions for all our clients, including SMEs and large enterprises. We decide the budget, only after discussing the complete project requirements with our clients. There is no such bar for the minimum requirement, as we provide customized solutions for our clients.
What is the price range (min and max) of the projects that you catered to in 2019?
Due to Non-disclosure Agreements (NDA) with our clients, we cannot disclose the minimum or maximum price range of the projects, we have catered to. We provide best-in-class services to all our clients, based on their project requirements.
Bugraptors Clients & Portfolios
Bugraptors Reviews
All Services
Testing Services
Relevance
Most Recent
Rating: high to low
Rating: low to high
Write a Review
Mohit Gupta
, Technical Product Manager | Machine Learning Engineer at Timble Technologies Pvt Ltd
Posted on Apr 07, 2022
Greate team providing excellent QA/Testing services and development assistance along with potential improvements.
Review Summary
We are a B2B fintech company, we provide risk mitigation services,
KYC verification and validation services, customer background checks, to various banks, NBFCs, and financial institutions. We have complex workflows and assume zero margins of error when it comes to our services. BugRaptors fulfilled our needs related to Software testing and scopes of improvements. The team is friendly and experienced. We could worry less about software bug busting and more about adding new features or improving existing ones. BugRaptors have a dedicated team or resource for any kind of software testing requirements. I highly recommend them for software testing tasks.
What was the project name that you have worked with Bugraptors?
Timble Glance: AI driven risk assessment and background checks.
Describe your project in brief
Timble Glance is a web platform Loan that provides risk mitigation services, KYC verification, and validation services for customer background checks to various banks, NBFCs, and financial institutions.
What is it about the company that you appreciate the most?
Experienced in software testing and QA. You are not likely to have a shortfall in testing quality.
Good flexibility, we required to switch to GitHub issues instead of traditional excel reports. They fulfilled it with no issues.
Very reasonable pricing. While many testing companies serve overpriced packages, BugRaptors is an ideal partner to go with.
What was it about the company that you didn't like which they should do better?
No, cons as per our personal experience. They know their stuff.
Brad DerManouelian
, Senior QA Manager at Allego
Posted on Dec 09, 2021
BugRaptors is an excellent partner for augmenting our test team
Review Summary
Our product is a Sales Enablement platform made to support mobile and web platforms. We were looking for a reliable quality assurance service provider to help with our functional testing along with compatibility testing requirements. We have been very happy with BugRaptors from day one and consider them an important part of our team. It's been 5 years and we are working with great harmony and collaboration to meet the scalability needs of our software.

They have a very well-defined test process as they work with you right from the first step of your software development lifecycle to frame the perfect test strategy. We managed to attain low-defect and low-risk platform made to offer all the usability goals that we were striving to achieve. I expect this partnership between our organization and BugRaptors to grow and sustain for our continued needs.
What was the project name that you have worked with Bugraptors?
Allego Modern Sales Enablement Platform
Describe your project in brief
Allego elevates performance by empowering sales and marketing organizations with a people-powered learning and content platform designed for the flow of work and built for virtual teams.
What is it about the company that you appreciate the most?
I appreciate the flexibility in working hours and number of engineers available in a short amount of time.
BugRaptors handles ramping up new engineers with product knowledge so that is no longer a worry for us.
BugRaptors are quick to adapt to changes in our process.
What was it about the company that you didn't like which they should do better?
I have no feedback for improvement. BugRaptors are extremely accommodating and respond quickly even with tight deadlines.
Great team to work with
Review Summary
We've used BugRaptors for a bit over six months and in that time our efficiency has improved significantly. I'm very happy with their communication and have expanded our efforts with them and expect to do more of the same in the coming months. I consider their input invaluable.
Reliable Testing Partners
Review Summary
"They fundamentally understand Software Testing & QA, so trust the work which they provide"
Company Response
Bugraptors
Thank you so much Haroon for reviewing us. We really appreciate you taking the time to share your feedback and glad to know you're pleased with the results. We take great pride in top-level services for every client. Once again, Thank you for placing your trust in us.
Posted on May 07, 2020
Ali Hussain
, Global Customer Support Manager at Enigma Digital Ltd.
Posted on Jan 17, 2019
Amazing
Review Summary
Very good service and attention to detail in the testing side!