Cabot Technology Solutions, Inc
Innovation to the Core
Visit website
Cabot Technology Solutions stands out as a premier North American custom healthcare software development firm with a dedicated focus on a comprehensive range of healthcare integration solutions. Specializing in crafting bespoke software solutions for the healthcare sector, Cabot excels in integrating diverse healthcare systems, ensuring interoperability, and enhancing overall efficiency. Our commitment to excellence is reflected in our suite of services, encompassing healthcare application development, electronic health record (EHR) integration, telehealth solutions, and healthcare analytics. With a deep understanding of the intricacies within the healthcare industry, Cabot's team of experts leverages cutting-edge technologies to deliver tailored software solutions that address the unique needs of healthcare providers, payers, and patients. Our unwavering dedication to quality, innovation, and client satisfaction has positioned Cabot Technology Solutions as a trusted partner in revolutionizing healthcare software development, propelling organizations towards enhanced digital transformation and improved patient care.
Certifications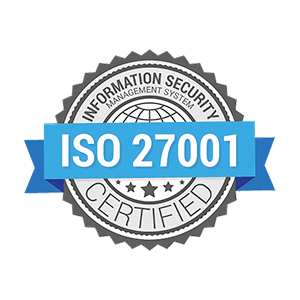 Canada
3080 Yonge Street, Suite 6060
,
Toronto
,
Ontario
M4N 3N1
+1 (226) 350 4007
United States
675 Alpha Dr, Suite E, Highland Heights
,
Cleveland
,
Ohio
OH – 441
+1512 999 5796
India
102 & 204, Lulu Tower -1, infopark
,
Kochi
,
Kerala
682 042
+91 484 404 5555
Canada
4145 North Service Road, 2nd Floor
,
Burlington
,
Ontario
L7L 6A3
+1 512 999 5796
Focus Areas
Service Focus
20%
15%
10%
10%
10%
10%
10%
10%
5%
Software Development
DevOps
Mobile App Development
Web Development
App Designing (UI/UX)
Cabot Technology Solutions, Inc Clients & Portfolios
Key Clients
HITACHI
GRAYMATTER
Husqvarna Group
iVEDIX
Isonlinez
MyHealingMate
Cabot Technology Solutions, Inc Reviews
All Services
Software Development
Mobile App Development
Relevance
Most Recent
Rating: high to low
Rating: low to high
Write a Review
Rob Winings
, President at Colton House Holdings
Posted on Jul 07, 2017
Platform Consulting
Review Summary
They were a good partner With us for over a year.
Chris Balla
, CEO at iDent Dentistry
Posted on Aug 09, 2019
An absolute privilege to work with them
What was the project name that you have worked with Cabot Technology Solutions, Inc?
iDent
Dave Chelus
, CTO at iVedix
Posted on Aug 09, 2019
Great people with great technology
What was the project name that you have worked with Cabot Technology Solutions, Inc?
iVedix