Capermint Technologies Pvt Ltd
Award-Winning Game Development Studio
Visit website
Capermint is the #1 leading game development company. We consider our valued clientele's requirements as the topmost priority. Our offices are located in Australia, Canada, & India. We have one more associate office based in Germany serving our growing portfolio of clients all over the world.
Our highly-skilled team of experts provides world-class services and solutions to our customers whilst ensuring high returns on their investments. With ownership and stringent quality control measures, we create world-class content, high-quality graphics, superior services, and result-oriented solutions on time as well as, within your budget.
Certifications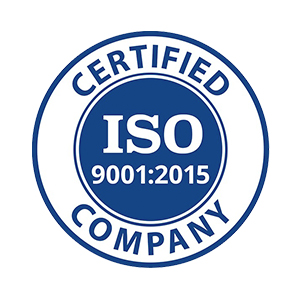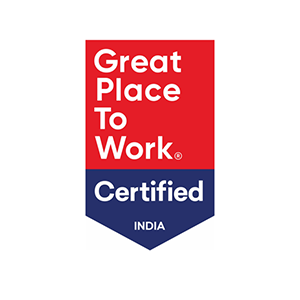 Australia
SUITE 2.15, 29-31 Lexington Drive Bella Vista, New South Wales
,
Sydney
,
New South Wales
2153
+61 437 887 665
India
304-305, Shivalik Shilp, Iskcon Crossroad, SG Highway
,
Ahmedabad
,
Gujarat
380054
+91-9925234106
Focus Areas
Service Focus
Game Development
AR & VR Development
IoT Development
Client Focus
Small Business
Medium Business
Large Business
Capermint Technologies Pvt Ltd Clients & Portfolios
Key Clients
Gaming
games
mobile games
Capermint Technologies Pvt Ltd Reviews
Relevance
Most Recent
Rating: high to low
Rating: low to high
Write a Review
Otis Nelson
, Founder at Blue Mountain Games Ltd
Posted on Jun 02, 2022
It all started off good, but now it couldn't get any worse
Review Summary
I'm suprised things can go from great to poor in a short space of time. The app needs attention but it was good work the money however, I would not use them again. The contacts I have, one day just stopped replying to my emails and calls.The Google play store errors can only be fixed by developers. Thanks you capermint for being so unprofessional. Should I use their competitors, I know to hold my money close until design spec is met perfectly. My idea was good but the app quality was not. Check the Google play store reviews, capermint over promised and under delivered.
What was the project name that you have worked with Capermint Technologies Pvt Ltd?
Ludi Clash app on iOS and Android
Describe your project in brief
LUDI CLASH is a Jamaican board game inspired by the regular Ludo game. It has a different look and rules when playing. Great to play with family and friends
What is it about the company that you appreciate the most?
I appreciated the affordability in order to get an application buitl from the ground up.
The relationship i built with my main contact was great. If it wasn't for his skills and knowledge i would of gone to juego studios
What was it about the company that you didn't like which they should do better?
The timeline was off from the jump due to covid. No one communicated this to me so i was left waiting and waiting.
Don't let finance department contact customers before the work is done and payment is actuall due.
Communication went down the toilet as soon as i paid. If i knew things would be this way, all required fine tuning could of been sorted first.
CEO didn't even bother to reply to an email i wrote him about an issue i was having with the company.
Compass Overseas HR
, HR Manager at Compass Overseas
Posted on Jan 10, 2019
Excellent service and support
Review Summary
It was really a great experience doing business with the Capermint.
Martin Kawande
, Managing Partner at Magneto Investigators
Posted on Dec 13, 2018
Excellent Support and Creative Team
Review Summary
To be honest, i liked the good support that was given to us by Capermint's boss Vivek Shah and Hardik C. I really liked their good support and idea inputs for our App and Web Project.

Also i can not leave minus mentioning about the Creative Designs that they always share during the App development Process, and best of all, the team keeps responding to all the changes that come up.

Keep it up that way Capermint Team. I recommend you.
What is it about the company that you appreciate the most?
Creative Advice, Designs and Support
What was it about the company that you didn't like which they should do better?
Developing quality apps that a lite and with no bugs.
Fabio Morelli
, Digital Marketing & SEO Specialist at Accenture
Posted on Dec 02, 2018
Create a new social app
Review Summary
We needed someone to help us to create a new social app for iOS and Android and to provide both design and development services. Working the guys was absolutely great and we were very satisfied by quality of work, speed and availability
What is it about the company that you appreciate the most?
Quality of job, communication, availability and speed
What was it about the company that you didn't like which they should do better?
Our experience was great from any point of view
Megan Harrison
, Health and Hygiene Advisor at Sandfire Resources NL
Posted on Jul 09, 2018
Great Experience with Capermint
Review Summary
Hi have recently developed an App with Capermint and have had a great experience with Jerry and his team. Not only was the job highly professional but they were also very flexible and allowed me to try tailor the app to what i wanted. It was completed in good time and the communication to keep me in the loop with what was going on was outstanding. Thanks Capermint!
McArthur Okoh
, COO at Gold Street Pro Vision ltd
Posted on Jun 06, 2018
MY WORK EXPERIENCE WITH TEAM CAPERMINT
Review Summary
My project was a very complex and demanding one, so i had to search for a very good company to handle it. After series of talks with several companies, it was extremely obvious to me that Team Capermint was the most qualified to handle the project.

From the requirments gathering phase to the UI design phase, the development phase to the testing phase, my expectations were met and surpassed. I say my expectations were surpassed because Team Capermint went out of its way to include features I did not even think about without asking for extra charges. Besides, I have to also state that my expectations and demand on Team Capermint were so high but met without any form of rancour. This shows how good Team Capermint is at not only managing projects but also handling perfectly the 'wild' expectations and demands from an international client.

Did we have disagreements? Yes! These came from some out-of-scope demands from me, but were perfectly and professionally handled by the Team. This created a personal relationship, not just official relationship with as many team members as I could relate with.

In all, I am excited about the finished product and would like to appreciate deeply, Team Capermint for bringing to reality what appeared to be a very wild dream.

If you want your dreams turned into reality in a most professional way, I recommend Team Capermint . Maybe I should also mention that I already have another project to be handled by Team Capermint. The reason is that you do not change a winning team, your best team! (To please me is very difficult, so for me to choose Team Capermint again means I am well pleased).

I would like to specially thank Vandit Shah, who has become my very good friend, for handling this project perfectly and for, on several occassions, helping to convince Capermint Management to make sacrifices for me.
I also would like to appreciate Ronak Bhatt, Trupesh Patel, Sanjay Odedara, Nirmal Chaudhary, Jigar Murbiya, Milind Vyas, Piyush Virdadiya, Nirmit Dagly, and Jerry Barnes. These professionals worked tirelessly to make the project a huge success.
Saran Singh Sound
, Founder & CEO at Lets Caper, LLC (Caper)
Posted on Apr 11, 2018
The Capermint Experience
Review Summary
It was wonderful working with Capermint on my project. Given the relatively same name of their company and mine I was really looking forward to work with then and they did a great job.

They had strong and great ideas on the project, open to the change in any phase of the process. Direct, precise and with a solid sense of the final target.

You can appreciate their great skills that helped bring this project to a reality without the loss of any details of the design.
Hender N
, Brand communications & Influence Project Manager at Liiinks
Posted on Apr 10, 2018
Hosty app
Review Summary
a very good team listening and available! they are flexible and adapt to the unexpected. I really liked my collaboration with them and I was not disappointed with the rendering! I highly recommend
ps: they are honest people and qualify
Ali AlAbboud
, IT Manager at Sheffaa Charity شفاء
Posted on Apr 09, 2018
CLIENT SATISFACTION REVIEW
Review Summary
It was an excellent job by Capermint's team they have done for the MY_CTN project. It was an enormous undertaking but went smoothly and efficiently.

Capermint's team has truly contributed to the success of this project and should take great pride in this accomplishment. With the dedication and work quality they produced, I would certainly recommend Capermint Technologies to other professionals who would benefit from and appreciate Capermint's services.

my gratitude to Vandit, Vivek, Hardik Chauhan, Mukesh Prajapati, Nirmal Chaudhari, Keval Ginoya, Akil Multani and other employees of CAPERMINT who were involved in this project.


Tayo Fawunmi
, Associate at PwC UK
Posted on Jan 30, 2018
Fantastic Outcome for a Start-up Appilcation
Review Summary
I worked with Capermint on the development of my app (ClubMaster). The app shows clubbing events throughout London, allowing the user to preview DJs and buy ticket through the web.

Capermint really guided me through the development lifecycle, and helped brainstorm ways to improve the app. They were very consistent in their approach and there was constant communication either through the Business manager (Vishal) or through the project manager. They ensured that my requirements were met and I was satisfied with the product. They were extremely flexible with making last minute changes and were truly able to make my vision a reality.

Working with the team at Capermint was a real pleasure, and I am currently still working with them to update my app! I would recommend them to anyone looking to have a great quality product!
Andras Keleti
, Cognitive Hypnotherapist, Psychologist at Private practice London, Milton Keynes
Posted on Oct 26, 2017
Professional app development
Review Summary
Happy that we chose Capermint. They helped us create an awesome meditation app, Meditable: https://getmeditable.com They did an excellent job with an affordable price. Working with them, helped our start-up come to life with a tangible product that is now ready to grow. We'll keep working with them. Thanks Capermint Team!

Andras Keleti
Co-founder of Meditable
Ravneet KhokharRaikhy
, Campaign Manager - Tesco at N2O Limited
Posted on Aug 30, 2017
Great personalised service
Review Summary
The team at Capermint technologies provided great customised service. I highly recommend them!
www.houseofrav.com
Juan Pablo Diaz
, CEO & Founder at Business Developer's Bridge
Posted 1 second ago
Awesome service
Review Summary
Working with Capermint on an international basis helping incredible projects for incredible people showed me the impressive work ethic that they have. A very human way to treat their clients and it is amazing how they accomplish what they promess.
Hubert Kostrz
, Pharmacist at Hubert Kostrz pharmacien Inc.
Posted on Jul 29, 2017
Client from Canada
Review Summary
Very good experience with this team of devs. Good quality of product and easy to stay in touch.
What is it about the company that you appreciate the most?
Cost-saving option. Very good quality of work.
What was it about the company that you didn't like which they should do better?
Nothing
Apple Lai
, Project manager at Corporate desires
Posted on Jul 24, 2017
I think the best development team so far
Review Summary
Thank you Capermint for always providing me and my company awesome and effective services whenever I need them. Their work is fantastic fast and never let me down! Especially they are available almost 24hours!!