Capital Numbers
Your End-to-End Digital Transformation Partner
Visit website
Capital Numbers is an award-winning Digital Transformation and Engineering Firm offering end-to-end software development solutions to Enterprises, SMEs, Digital Agencies, and Startups worldwide. We are ISO 9001 and 27001 certified with 700+ experts working full-time across multiple delivery centers and offices in India, US, and Australia.
Certifications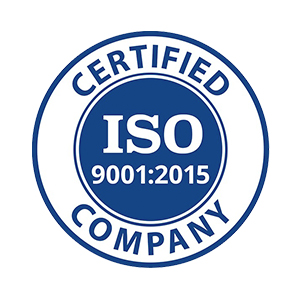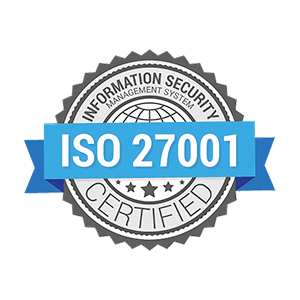 India
Mani Casadona, East Tower, Unit No 8E4, 8th Floor, Action Area 2, New Town, Rajarhat
,
Kolkata
,
West Bengal
700156
+91-33-6799-2222
United States
548 Market St
,
San Francisco
,
California
94104
+1 619-331-2970
India
1st and 2nd Floor Sky Loft, Creaticity Mall, Survey No 190/192, Opp: Golf Course, Off Airport Rd, Shastrinagar, Yerawada
,
Pune
,
Maharashtra
411006
Focus Areas
Service Focus
20%
10%
10%
10%
10%
10%
10%
10%
10%
Software Development
Mobile App Development
Web Development
Web Designing (UI/UX)
E-commerce Development
Client Focus
Medium Business
Large Business
Small Business
Capital Numbers Executive Interview
Visit Profile
Please introduce your company and give a brief about your role within the company?
Capital Numbers is a D&B accredited, ISO 9001 & 27001 certified global software solutions provider. We help CTOs, Software Founders, and Small Businesses get their software, web, or mobile apps done on time, using fully managed teams that integrate seamlessly into their projects.

Our clients include Reuters, Conde Nast, AppDetex, Equipo, University of Colorado, Credit Sesame, Grey Digital, and many more. We also partner with Digital Agencies and Development Companies worldwide as their white label development partner.

Headquartered in Kolkata, India, we're a company of 400+ specialists with sales offices and legal entities in the US and Australia. We are winners of several awards including -

➊ 2018 - Financial Times "Asia Pacific Top 1000 Companies."
➋ 2017 - Dun and Bradstreet "Leading SME of India."
➌ 2016 - Deloitte "50 Fastest-Growing Tech Companies."

I am the Founder and CEO of Capital Numbers and responsible for driving the growth, strategy, and attainment of the Company's vision and mission.
What was the idea behind starting this organization?
Back in 2012, digital operations and technologies were evolving rapidly, and two key trends were emerging. Firstly, the adoption of DevOps & Open Source frameworks was becoming popular within larger and more established organizations. Secondly, browsers and front-end technologies were rapidly evolving to deliver UI/UX experiences that were previously impossible.

We scouted the market place. We found that no one was focusing on this trend and hence took the plunge and started Capital Numbers to concentrate on this niche. We specialize in delivering innovative digital experiences using modern tech stack and development practices.
What is your company's business model–in house team or third party vendors/ outsourcing?
We have a 100% in-house team of 400+ UI/UX Specialists, Developers, Testers, Business Analysts, and Project Managers working at our delivery centers in Kolkata.
How is your business model beneficial from a value addition perspective to the clients compared to other companies' models?
Production costs represent nearly 30% - 50% of any organization's digital initiative. This money is usually spent on the creation of digital assets for a business and include websites, mobile apps, and software applications.

To fulfill this need, the first thing that any organization needs is an efficient workforce that can deliver. There are obvious financial and operational limitations to hiring and retaining local developers and agencies. The hiring of freelancers through online platforms can be a very daunting process even though there are plenty of great freelancers out there. Finding reliable freelancers is challenging, and there are apparent scalability issues. This is where we step in.

We offer "In-Demand Skills, On-Demand."

Our business model is adequately equipped to cater to our client's tech needs "on-demand" so that they don't have to worry about expensive in-house staffing or getting stuck with unresponsive freelancers. We give our clients access to digital talent that they need when they need it. This helps our clients to decouple the production process from everything else and thus become genuinely strategic and solution agnostic. Our delivery teams, capabilities, and infrastructure are transparent and tailored to our clients' specific needs.

Our model helps clients save 20% to 40% of the costs that they can spend on bigger marketing spends, or savings add straight to their bottom line. To ensure our clients can 100% trust us, we -

● Have Local offices around the USA, Australia, and India
● Focus on quality to ensure that our work is world-class and at par with the industry standards.
● Hire talented people who are treated well and compensated generously.
● Invest heavily in our people, our workplace, our tools, and ensure we are efficient and consistent.
What industries do you generally cater to? Are your customers repetitive?
We cater to a variety of industries and have clients in Non-Profits, Online Publishing, IT & Software Services, Healthcare, Finance, and Legal industries. We have nearly 90% repeat business.
Mention the objectives or the parameters critical in determining the time frame of developing a web app.
The time that your team will need to develop your web application will mostly depend on its complexity. By complexity, we mainly mean the number of custom features you want and how your web application will be used.

The simplest version of an application is a website where only one person manages content, no online payments are conducted, and no integrations are needed. An informational website about a company and its services is one such example. The complexity of a custom web application will increase as soon as you want to:

● Have complex workflows
● Allow all users to register and add their content
● Sell online
● Let others buy and sell on your website (C2C)
● Integrate your app with other applications, APIs, etc.
● Localize your website for multiple geographic locations

So the time taken for your web app will depend on specific and customized features you would want to incorporate into your website. The development process that your team follows may also have a significant impact on its timeline. For example -

● Do you expect detailed comments or documentation?
● What documents and materials must be produced before development, such as detailed specs, wireframes, etc.?
● Do you plan to follow specific coding standards like PSR or OWASP?
● Are you planning to write unit tests?
● What testing processes are designed before deployment to production?

Other organizational factors which may impact the timeline are:

● Familiarity with business domain
● Technology expertise
● Availability of reusable codes
How much effort in terms of time goes into developing the front-end and back-end of a web app?
Very roughly, about 80% of a project's time is effectively spent on the development of back-end and front-end while the remaining 20% is spent on Testing, QA, Meetings, Documents, and other organizational processes.
What are the key parameters to be considered before selecting the right platform for a web application?
The first point that needs to be kept in mind is the type of web application you're developing. A tech stack is a toolset for creating a web app, so you need to fully realize what you're planning to build to pick the appropriate tools. Web projects can be of three types:

● Simple - These web applications are created with the help of out-of-the-box solutions, for instance, CMS software. Landing Pages and simple Online Stores are examples of such simple web apps.
● Mid-level - These apps have more custom functions than simple apps and are built with the help of frameworks, for example, large eCommerce Stores and Enterprise Apps.
● Complex - These web apps have lots of functionalities and integrations. They're developed with the help of different web development technologies. They may be composed of several programming languages. Social Networking Sites, Healthcare Applications, and Fintech software are some of the examples of complex apps.

Then you need to answer the following questions -

● Do you need to process heavy loads like video processing, crawlers, scraping?
● Do you need low latency features like an online chat?
● Which 3rd party integrations are needed?
● How soon you need to go live? Shorter development cycles mean relying on more out-of-the-box solutions or choosing a solution with many 3rd party modules.
● Does the proposed framework has a large developer community?
● Is the proposed platform stable and well documented?
● Does the platform have any security issues?
● Is the platform scalable?
● Are there any licensing costs involved?

After these decisions, you can choose an appropriate front-end and back-end framework.
Which platform and technologies do you prefer to use in the development of your web apps?
We usually work with the following -

● CMS - WordPress, Drupal
● eCommerce - Magento, WooCommerce, Shopify
● Back-end - PHP (Laravel, CodeIgniter, Symfony), Python (Django, Flask), RoR, NodeJS, ASP.NET
● Front-end - HTML5, React, Angular, VueJs, TypeScript
● Mobile - iOS, Android, Hybrid
● Database - MySQL, NoSQL, DynamoDB, MongoDB, Firebase, RDS, SQL Server
● Cloud - AWS, GCE, Azure
● DevOps - Jenkins, Docker, Kubernetes, Nagios, NewRelic
Do you offer website design templates or customized website design, and do you have a responsive website design?
We offer a 100% custom web design service based on client needs, and these are typically responsive and tested across several browsers and different resolutions. In some cases, we do customize website templates purchased by the client from ThemeForest or other similar websites.
Which Content Management System do you prefer to use (Wordpress, Joomla, Drupal, etc)?
WordPress and Drupal. Limited availability is there on Joomla.
Do you provide website maintenance services?
Yes.
What are the key factors that you consider before deciding the cost of a web application?
The estimated effort required for web application is the main factor determining the cost of web development. The estimated effort, in turn, depends on the complexity and various other factors, as mentioned above.
What kind of payment structure do you follow to bill your clients? Is it Pay per Feature, Fixed Cost, Pay per Milestone (could be in phases, months, versions etc.)
This depends on the type of engagement model. We currently offer the following two models:

Fixed Price - It's a perfect collaboration type for small short-term projects with a defined end product in mind. We provide an upfront detailed estimation along with a delivery schedule. We are also fully responsible for completing the project and meeting all the client needs within the agreed timeframe. There is an advance deposit of 20% - 50% depending on the project size, and the remaining payment is milestone-based, which is discussed and mutually agreed to upfront.

Dedicated team - This type of collaboration means that a client gets a team of developers that work exclusively for them for 8 hours a day, 20 days a month. Clients can personally interview and approve each candidate, which means they will be aware of what expertise and knowledge they possess. The client makes a monthly payment based on the number of people working for them. There is an advance deposit for 15 - 30 days of service, and then the client simply makes a payment on a specific date fixed for every month. Risk-Free trials are also offered for up to two weeks.
Do you take in projects which meet your basic budget requirement? If yes, what is the minimum requirement? If no, on what minimum budget you have worked for?
Yes. We have a minimum budget of $5000, but we do work on smaller projects in case it is an ongoing relationship, for example, in case of agencies or software companies subcontracting work to us.
What is the price range (min and max) of the projects that you catered to in 2018?
$5000 - $400,000.
Kindly share your feedback on how GoodFirms has been doing so far in increasing your visibility among potential clients.
We have only recently started actively promoting ourselves on GoodFirms, and it has been steadily giving us traffic and leads.
Capital Numbers Clients & Portfolios
Key Clients
Consumer Reports
Fundation
Thomson Reuters
HelloBar
Kargo
SDL
ST Engineering
Visit Days
Federated Auto Parts
Fidelity Payments
Payment Approved
Skillsz
HelloThinkster
CashPack
BrandWisdom
StoneAcre
Capital Numbers Reviews
All Services
Software Development
E-commerce Development
Mobile App Development
Web Development
Relevance
Most Recent
Rating: high to low
Rating: low to high
Write a Review
Mohammad Al Sharif
, vibes4us
Posted 1 day ago
devloping a web app
Review Summary
Every time I gave the team comments on the project, there was extremely good cooperation from everyone. They genuinely care about working together, and they make every effort to offer their best services in a timely manner.
Describe your project in brief
It is a website specialized in the social media category, similar to YouTube
What is it about the company that you appreciate the most?
cooperation
What was it about the company that you didn't like which they should do better?
cooperation
Nami Ayoub
, Senior Business Development Manager at Amazon
Posted 5 months ago
Professional Team, always open to feedback. Delivering high quality projects at time.
Review Summary
Overall, experience has been excellent. We have not finished the project yet. But the Capital Numbers team has been very collaborative, open for feedback, and always delivers high quality designs at time.
What is it about the company that you appreciate the most?
It is very easy to communicate with the team and schedule meetings despite time difference
They are always open to feedback and are able to act on it quickly
They delivery high quality designs for web development and comes with innovative ideas
What was it about the company that you didn't like which they should do better?
They could have been more proactive in suggesting new modern designs, but eventually working together we achieving what we need
Arnold Amrhein
, Junior Partner at CREO Capital
Posted 10 months ago
Great understanding of project scope with great output for value
Review Summary
Great experience overall, from the initial design of the project scope, CN perfectly understood the development we intended and executed it in a promptly manner with great communication.
What was the project name that you have worked with Capital Numbers?
Financial Technology Web Development in the Lending Space
Describe your project in brief
Web development of a financial technology platform in the lending space. The website had the capacity to tailor to multiple type of users with complex integrations for APIs.
What is it about the company that you appreciate the most?
Capacity to understand and deliver the assignment promptly and to our expectations.
What was it about the company that you didn't like which they should do better?
Very little to provide feedback on as we had a great experience with the team throughout the process.
Mohammed Nawaf Alotaibi
, CEO at Wapel Software
Posted on Sep 16, 2022
It was the worst experience I've ever had. I lost my money and my clients because of them
Review Summary
I asked the seller to help me with building web and mobile apps starting with the business analysis phase
The business analysis phase contains:
1. Functional Non-Functional Requirements
2. Use Cases
3. User flow diagrams

They hired someone for the task and asked him to start working
Before the BA starts, I surprised them when I send them most of the deliverables above (1. Functional Requirements and 3. Use Cases) which means I finished most of the work before the work even started

The BA wasn't qualified and was moving really slowly trying to expand the time to let me pay more
I went to Upwork and posted a job
I was shocked when the seller BA applied for my job on Upwork while he was working on my project
(They were hiring freelancers from outside their company)
The new BA started working for two days, and when I reviewed his work, I found a lot of issues.

I fed up and asked to cancel the project and get my money back and they ignored me and stop responding. They stole my money!
What was the project name that you have worked with Capital Numbers?
Developing web and mobile apps
Describe your project in brief
It's an ERP system containing HR, Accounting, Sales, Marketing, Project Management It will work as a SaaS and focused on my country alone as first stage
What is it about the company that you appreciate the most?
Nothing at all. Belive me when I say hire your own workers or hire a different company
What was it about the company that you didn't like which they should do better?
They didn't deliver what I asked for and provided me with really bad results
Marzouq Albehairi
, Founder at Tutark.com
Posted on Sep 23, 2021
I am really happy with them and the work they delivered
Review Summary
i been working with capital numbers for around 6 months and the goal was to make my dream website and what im trying to say here is its no longer a dream thanks to them and their high level of work ethics, i would love to recommend them to anyone seeking small to big projects they seek always to find answers for your questions , im really happy with them and the work they deleived
What was the project name that you have worked with Capital Numbers?
the making of my dream website
Four page web design and development
Review Summary
The group at Capital Numbers did an excellent job designing and building out our website for us. They provided timely communication and updates on the project. We were very pleased with the outcome and the efficiency with which the project was completed. We will definitely consider them for future projects.
Abtin Janinejad
, Co-founder & CTO at @pembio
Posted on Sep 16, 2021
Great experience working with them!
Review Summary
We had a great experience working with CN for our web application.
What was the project name that you have worked with Capital Numbers?
Remote developer consultatn
Jack Casarez
, Founder at Elite Residual
Posted on Sep 03, 2021
This guy is amazing, he does the work very nice.
Review Summary
He has helped us create a very large project and is exceptional with his communication.
What is it about the company that you appreciate the most?
Amit is the only person we worked with and he is incredible.
What was it about the company that you didn't like which they should do better?
Working during our time zone would be EPIC. Otherwise, Amit has made all this possible. What a wonderful person. Thank you so much Amit.
Great Experience With Capital Numbers
Review Summary
I have been working with Capital Numbers for 18 months. I was extremely fortunate to find such a good company to partner with for my development needs! The developer I work with, Ranit, has helped us build and launch our product and helped us grow to over 1,000 customers! We plan to continue to work with Capital Number for many years to come. I was also impressed by their ability to help bring in other resources on a part-time basis to assist on the project. Through the project manager Arghadip I have been able to work with designers and other developers on a part-time basis to help meet the needs of our application
Web Scraping Project Review
Review Summary
We approached Capital Numbers to help us with the web scraping task to extract data from different retailers. We are glad that we chose Capital Numbers as we had an amazing experience working with them.
Project manager Arghadip was very professional , supportive and was attentive to all the requirements.
He consistently tracked on the progress and and took the feedbacks.
Web scraping developer Maunik was a star of the project .He helped us with the efficient scripts along with the scheduling. He is very Knowledgeable , technically strong and very quick in sorting out the issues.
I would like to thank both for helping us in this project.
Smooth process and delivery was great.
Review Summary
The team at Capital Numbers did a great job for us under a high-pressure timeline. They came in on budget and on time once we got the project started.
What is it about the company that you appreciate the most?
The work came out great.
What was it about the company that you didn't like which they should do better?
Getting the project started was a little delayed with some back and forth communications.

great web development agency!
Review Summary
our business needs were taken care of through the entire process- from the free consultation, project planning, and paid project implementation. We were even given options to choose from to best serve our needs.
Very Flexible!
Review Summary
The team that I worked with from Capital Numbers has superb flexibility in terms of scheduling. The team has always been responsive for any changes and deliver things at speed, without compromising quality! They would also give suggestions based on their experience, which is very valuable for anyone who is not specialized in the field!
What is it about the company that you appreciate the most?
Price, flexibility, speed
diana
, COO at at Exclusive Iron Doors LLC
Posted on Sep 21, 2020
Great company!
Review Summary
I started working with Capital numbers assisted by Sasanka Banerjee first just to do a refresh on our website design and later little by little we have continued to work and improve all aspects of our site to have it at its best! Thank you so much for your help!
Web site deplo
Review Summary
The project manager that supported my project was absolutely brilliant but the over company structure still need more improvements in term of professionalism, timescale and documentation.
However, there are trusted and I would recommend them to anyone